Never thought I'd say this, but I have to take a short moment in defense of Jordan Peterson. I've criticized the man often for his role in spreading certain bad ideas, but what I see happening now that he has gone into rehab hurts my eyes and ears...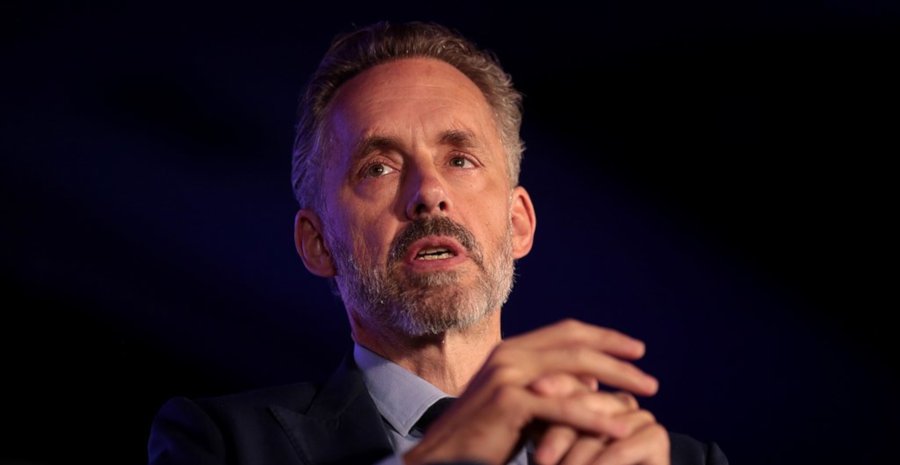 source:
Just a short post today with a simple message: we don't kick people while they're down. I hear some progressive voices argue that Peterson taking care of his dependence on medication invalidates everything the man has ever said. And that's just wrong, especially in the words I've heard some use; he's proved to be a hypocrite because of the millions of dollars he gained by publishing a self-help book, a book in which he gives the advice to pull yourself up by the boot-straps, take personal responsibility for the woes in your life and don't blame circumstances. "Apparently his advice couldn't prevent himself from messing up his room, so why would it work for anyone else," and variations thereof is what's strewn around by his critics. Even claiming that he's an addict, when there's no way to know that to be true.
Yes, there's some cosmic irony at play here; that's not lost on me. But consider this: his wife was diagnosed with terminal cancer, whatever his motivations, he has transformed himself into a very public figure with all the implied pressures, his daughter has serious health problems to and she, for whatever reason, adopted a diet with only meat, a diet that Jordan started for himself when he saw his daughter's condition improve drastically. All this resulted in depression and anxiety, a condition for which his doctor prescribed a drug that's known for its quick and reliable results, but also for the risk that it develops a physiological dependency. I say "dependency" because that's something different, has a different connotation than "addiction".
Peterson Family Update - September 2019
So, he had a problem caused by a multitude of tragic personal circumstances, and by checking in with medical professionals to lose that dependency was the responsible, the right thing to do. And yes, it's still possible to criticize him, that's not the point here; you know I think he has a lot of mistaken ideas, especially about the evil cultural Marxists and his pseudo-scientific denial of the existence of white male privilege and more. But don't call him out on his ideas because he had to seek help, because he did what's right for him and his family. That's dishonest, that's kicking him while he's down, which is something peace loving progressives don't want to be associated with. It's too easy to take this personal tragedy and use it to say "I told you so, the man's ideas are wack".
Okay, that's it. The above linked video is by Peterson's daughter, explaining why her father had to seek help. Below is a conversation between Peterson and Sam Harris about morality, the role religion plays in moral behavior, how morals have evolved and translated into myths and legends, how we can't get an "ought" from an "is" and all that sweetness. It's long and the participants go really deep in defending their competing perspectives on the subject matters, but I had a great time listening to both of them, had agreements and disagreements with both of them and afterwards had equal respect for both of them; it's just to show that we never fully agree or disagree with anyone but ourselves and that there's something valuable to learn from every individual perspective however far removed it is from our own. This is the Peterson I wish we saw more often and this is the Peterson we don't want to kick while he's down.
Sam Harris & Jordan Peterson - Vancouver - 1
---
Thanks so much for visiting my blog and reading my posts dear reader, I appreciate that a lot :-) If you like my content, please consider leaving a comment, upvote or resteem. I'll be back here tomorrow and sincerely hope you'll join me. Until then, keep steeming!

Recent articles you might be interested in:





Thanks for stopping by and reading. If you really liked this content, if you disagree (or if you do agree), please leave a comment. Of course, upvotes, follows, resteems are all greatly appreciated, but nothing brings me and you more growth than sharing our ideas. It's what Steemit is made for!





I am a proud helpinaut! @Helpie is looking for new members! Helpie has been growing nicely and we are always on the lookout for new valuable members. We are very supportive and community oriented. If you would like to be scouted for @helpie , please drop a comment on THIS POST or contact @paintingangels on discord at paintingangels(serena)#3668.




Just for Full Disclosure, I'm invested in these crypto-currencies:

Bitcoin | Litecoin | EOS | OmiseGo | FunFair | KIN | Pillar | DENT | Polymath | XDCE | 0x | Decred | Ethereum | Carmel | XYO





@helpie is a WITNESS now! So please help @helpie help you by voting for us here!