Just a short post today, with a short video and a short message: honesty is more than not lying, especially in politics. It's a rare sight nowadays to see a politician who's not budged on their principles and ideals on their way to the top.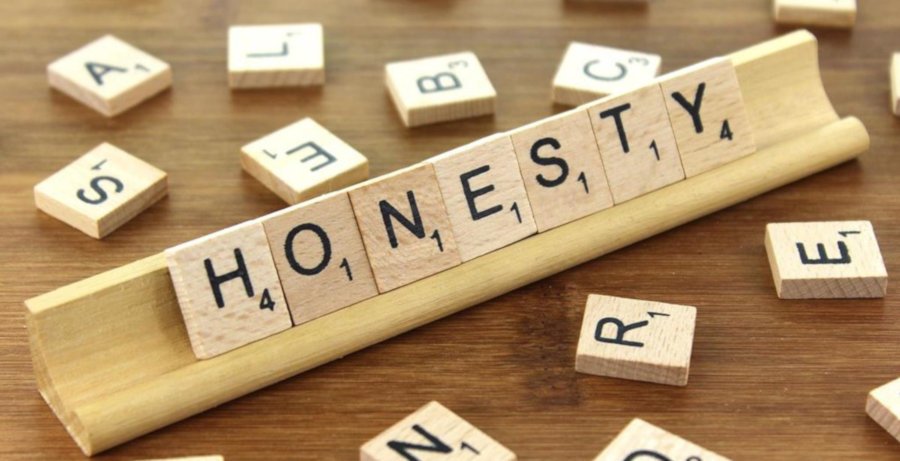 source: Wikimedia Commons
Bernie Sanders is such a rare sight. I can't get over how lucky American people are to have him run as a candidate for the presidency in 2020. For all 40 years he has been in politics, he has always fought for the exact same policies: raising the minimum wage to a living wage, fighting against climate change, raising taxes on the rich and corporations, medicare for all, fighting against America's imperialist wars all over the world, and, maybe most important of all, getting the influence of money out of politics. And it doesn't matter if you agree with these policies or not; even his strongest opponents will admit that he means every word he says, that he's completely honest.
Now, I could go on and list all the bills he introduced and supported to show how consistent he has been these past 40 years, but I'll just say this one thing: he is the ONLY politician who has not a single billionaire donor. Not one. He understands how important it is to stay principled and honest on today's most important issues in a time when regular people are on the brink of losing all faith in politics in general. This loss of faith and trust has led, not just in America, but all over the western hemisphere, to the rise of extreme right wing populists who offer their constituents the easy solution of isolation and blaming marginalized groups, mainly the immigrants and foreigners. I believe that Bernie's popularity, and the fact that he can label himself a democratic socialist without paying a heavy price in polls, is a reaction to that initial reaction; maybe there is light at the end of this tunnel.
The video below is just to illustrate how steadfast this man really is in his convictions, and how you can be sure that he will fight with everything he's got for the working class, the middle class and poor people, the ones who got screwed over by their economical and political leaders over these past 4 to 5 decades. This feat of intellectual and political honesty has cost him some 470 dollar, but gained him so much more in respect and hope from everyone who's not part of the oligarchy. I really enjoyed this one:
A Billionaire Tried to Donate to Bernie Sanders—He RETURNED the Check!
---
Thanks so much for visiting my blog and reading my posts dear reader, I appreciate that a lot :-) If you like my content, please consider leaving a comment, upvote or resteem. I'll be back here tomorrow and sincerely hope you'll join me. Until then, keep steeming!

Recent articles you might be interested in:





Thanks for stopping by and reading. If you really liked this content, if you disagree (or if you do agree), please leave a comment. Of course, upvotes, follows, resteems are all greatly appreciated, but nothing brings me and you more growth than sharing our ideas. It's what Steemit is made for!





I am a proud helpinaut! @Helpie is looking for new members! Helpie has been growing nicely and we are always on the lookout for new valuable members. We are very supportive and community oriented. If you would like to be scouted for @helpie , please drop a comment on THIS POST or contact @paintingangels on discord at paintingangels(serena)#3668.




Just for Full Disclosure, I'm invested in these crypto-currencies:

Bitcoin | Litecoin | EOS | OmiseGo | FunFair | KIN | Pillar | DENT | Polymath | XDCE | 0x | Decred | Ethereum | Carmel | XYO





@helpie is a WITNESS now! So please help @helpie help you by voting for us here!