We all know the typical dragon dance performed by a team of dragon performers during Chinese New Year Celebrations.
I have attended many of these dragon dance performances and always stand in awe at their meticulously synchronised movements. It is, however a great challenge to photograph them, as they are normally surrounded by the onlooking crowd and isolation is therefore almost impossible!
The past weekend, I was presenting a training course in infrared photography, and as part of the training course, we went to Lianhua Park as one of our infrared photoshoot outings.
The main purpose was to photograph the Civic centre from the nearby Lianhua hill, but on our way there, we stumbled upon a different dragon dance!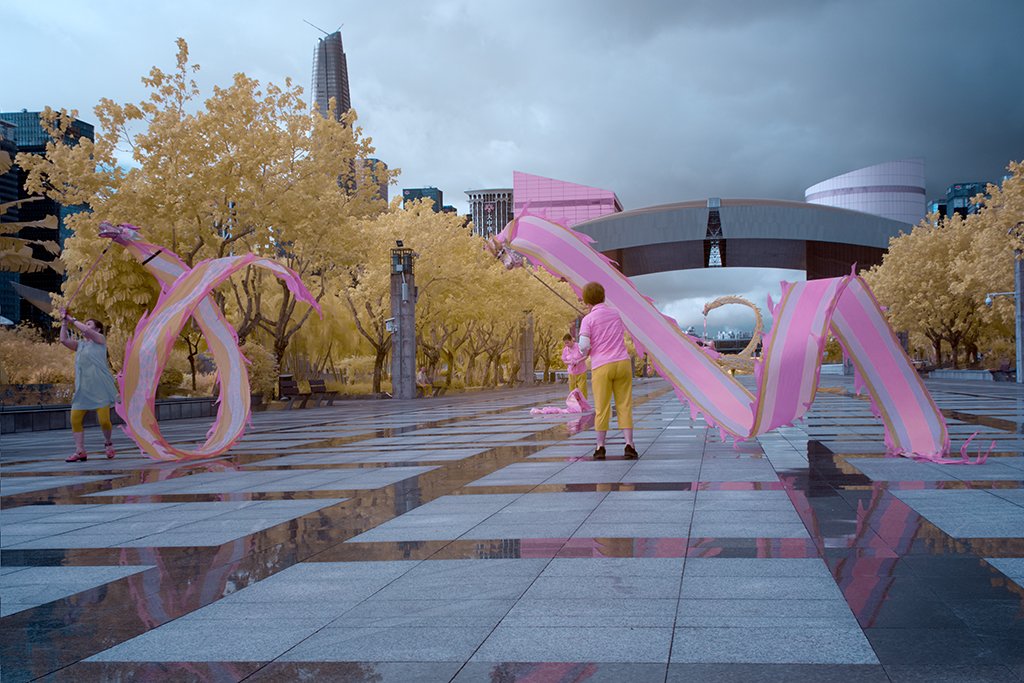 One of my most admired habits of Chinese people is the lengths they go to to keep themselves fit. A walk in any of the more than 2000 parks in Shenzhen on any morning, will be greeted by individuals and groups busy with some form of exercise.
This is the first time that I have seen this dragon dance-based exercise. This exercise is not only pleasing to the eye, but it definitely also gives the participants a great workout! Photographing them kept us busy for almost 30 minutes!
Oh, and on arrival we found a dark cloud building up from behind the Civic Centre building, and was worried that our actual photoshoot will be rained out, but after a 5-minute downpour the sun did peek through the clouds again, and we did get the opportunity to photograph the iconic Civic Centre building in infrared.