Hi My Dear Friends.
I would like to introduce myself to you. I am a cartoonist... I love making sketches of the famous cartoon characters...
I am not a professional artist, and might commit some mistakes.
I am trying to improve myself. So, please bear with me....
Inktober would be a new experience for me, to think out of the box, and make some unique sketches that I haven't tried( as I just draw cartoons)...
So, here's my drawing of the day 1, Ring...
Here's a bracelet, a women is wearing..... It consists of diamonds, ruby and emerald stones, engraved in a gold bracelet....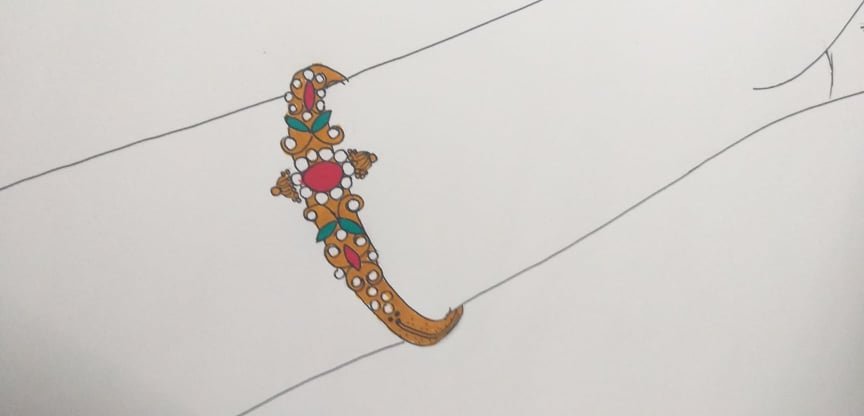 So, here's the steps in making the drawing....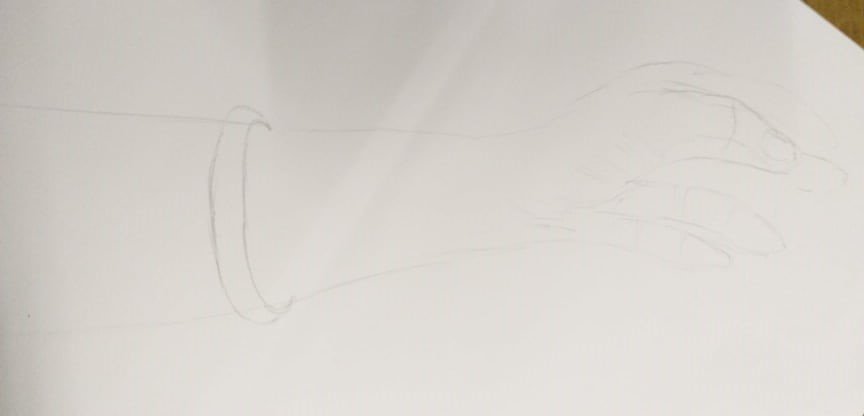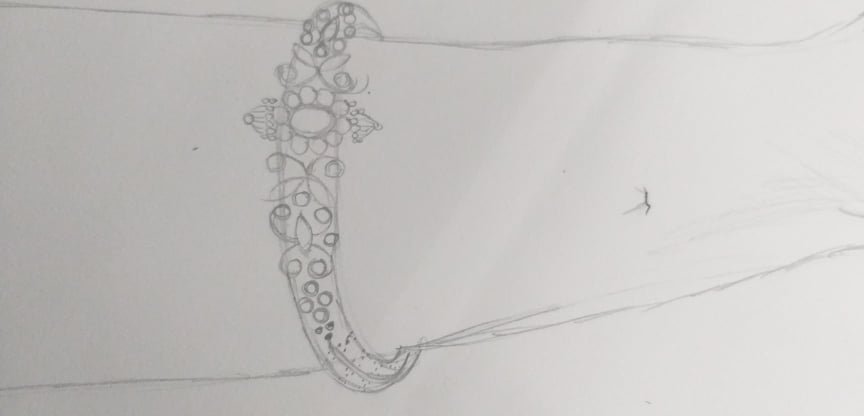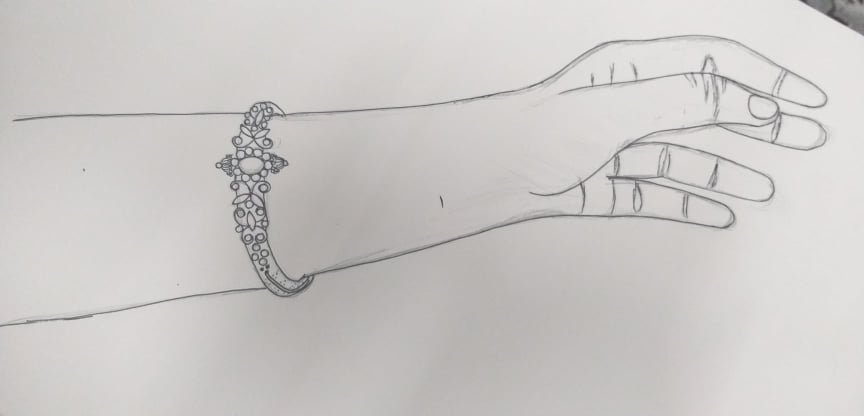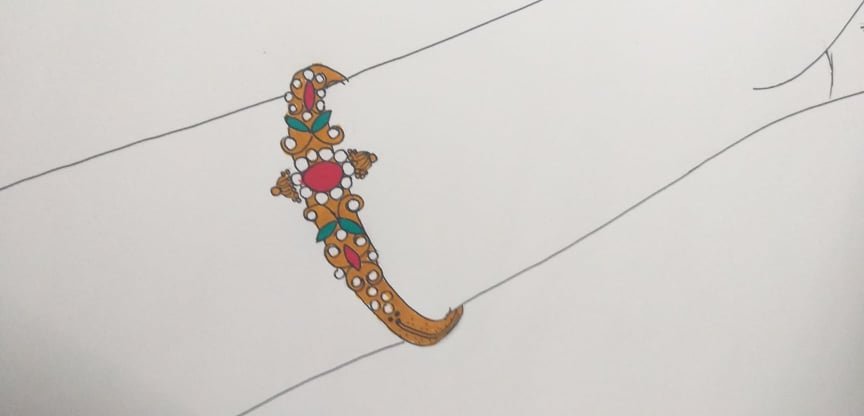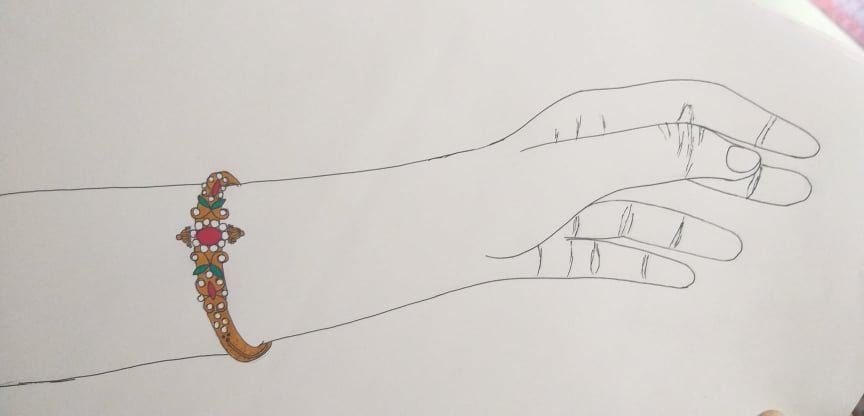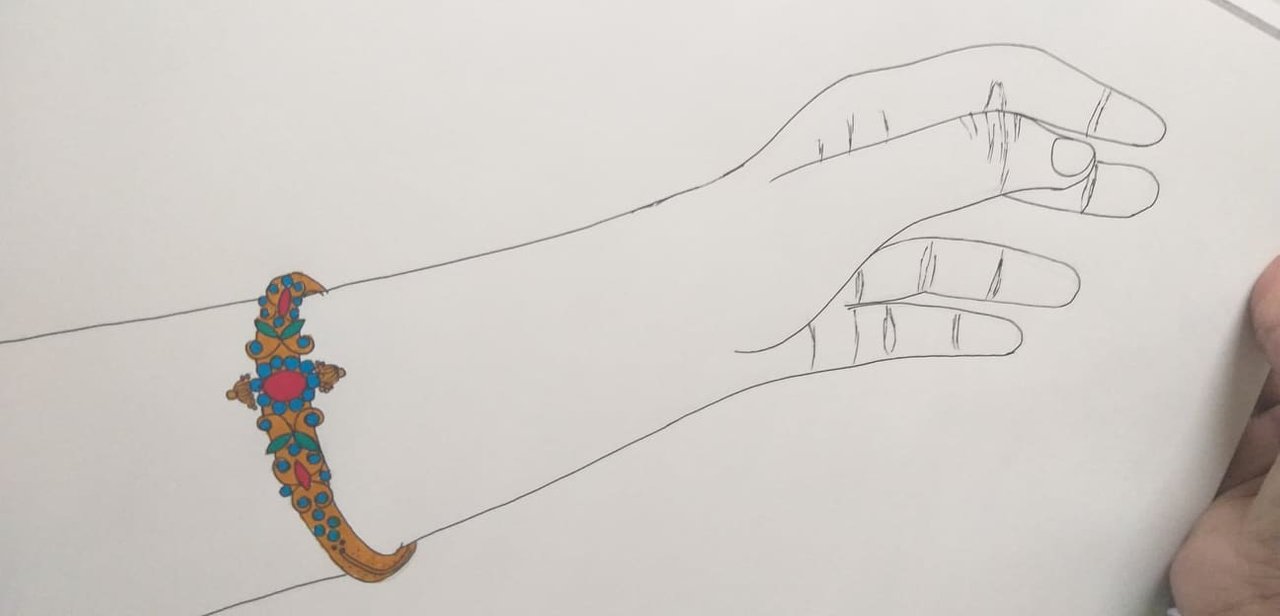 I shouldn't have coloured the diamonds with blue, they were already looking good....
Feel free to upvote, comment and resteem my post....
And any remarks are always welcome, as I am trying on improving myself.... ps.