Today our witch is encompassing two words, carrying the weight of two days of inking.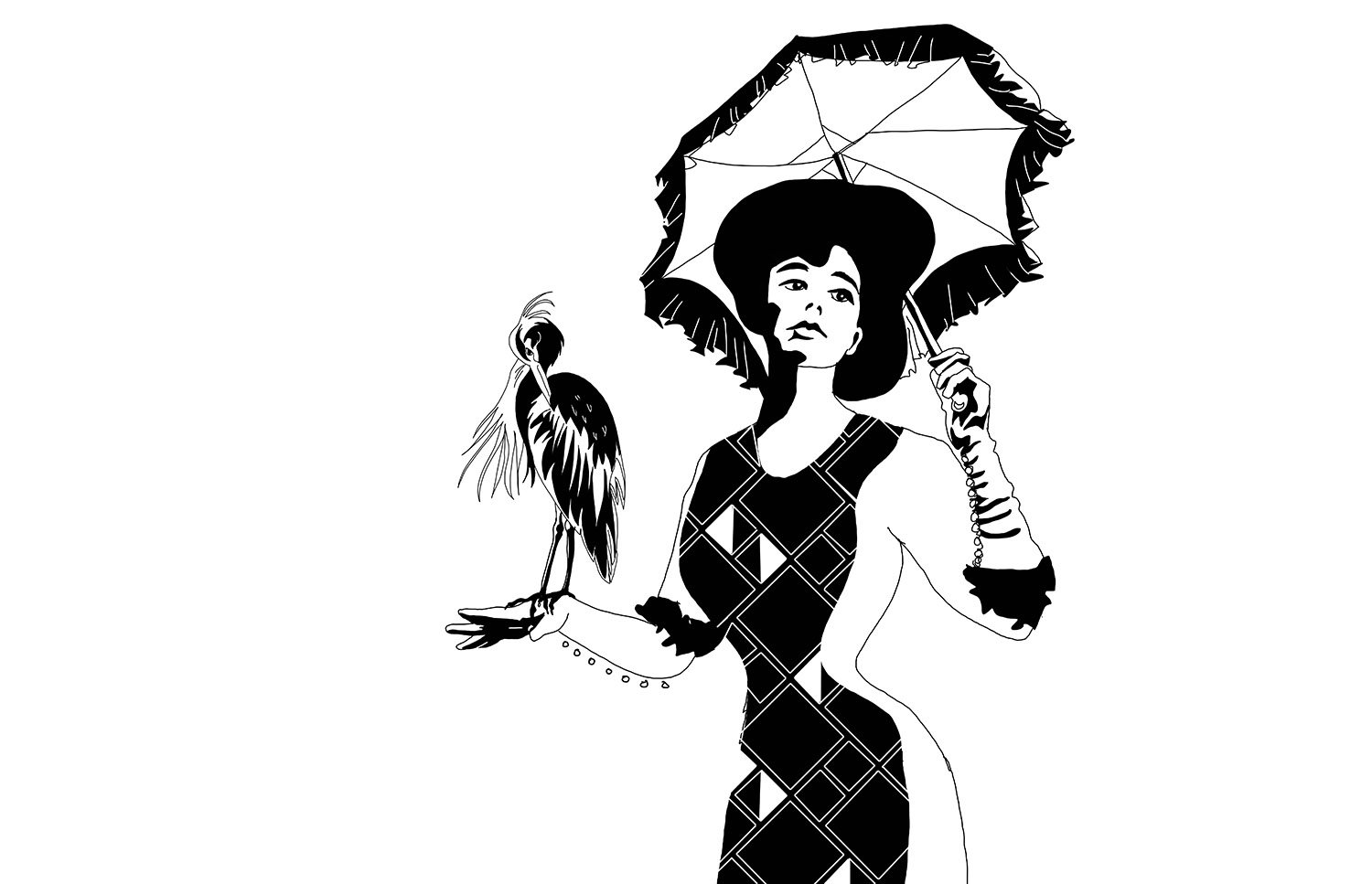 The Entire Piece: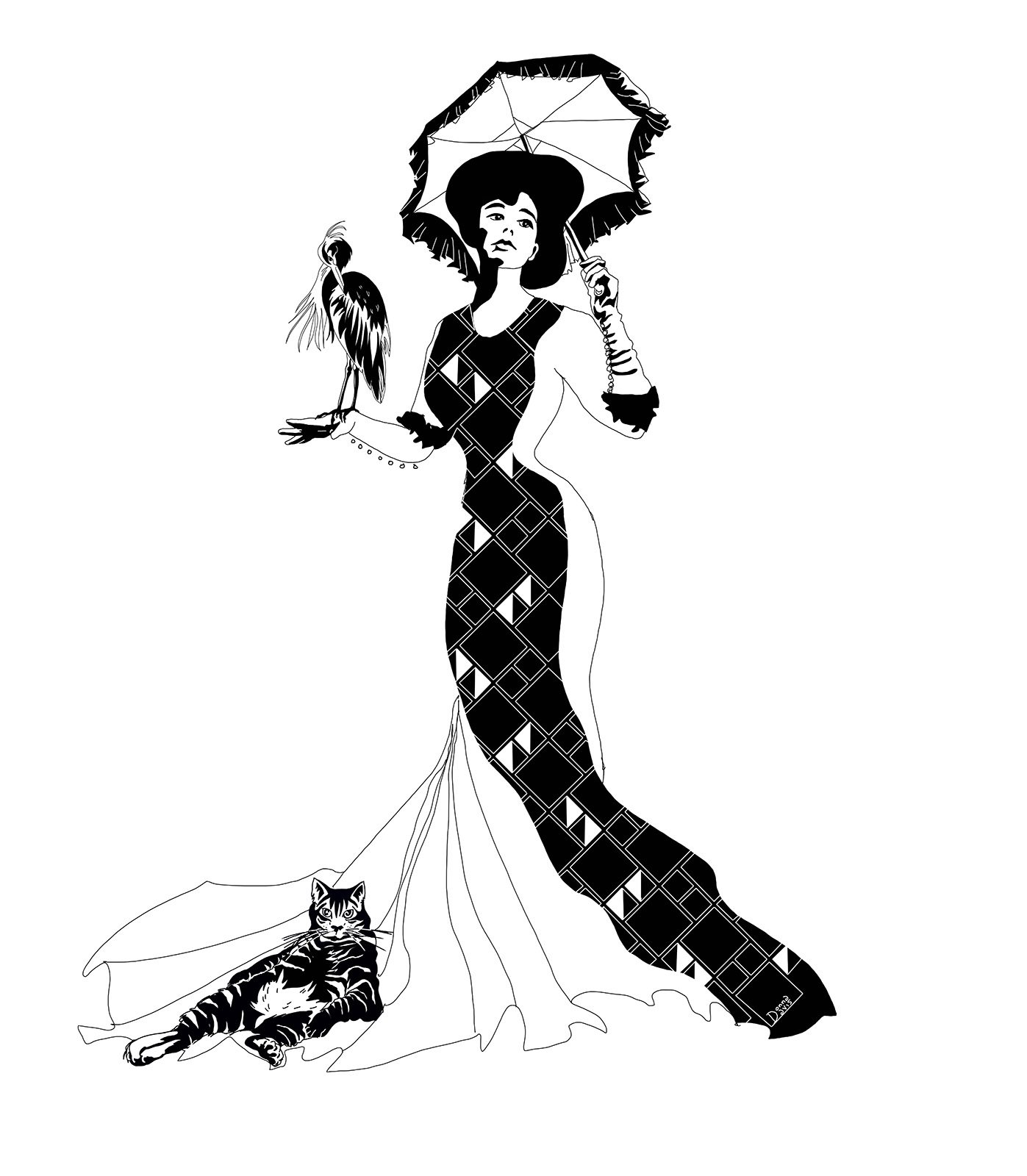 Enchantra felt her new familiar, in it's curvilinear line of feather and form, was the perfect counterpoint to her love of Angular design in her new frock.
However, Mr. Pickles, the old fat family familiar, was rather dampening her style in all his Swollen glory.
---
Obviously, today's drawing is combination of two day's words: Angular and Swollen.
I was remiss to have to bow out of yesterday's inking and in fact also on Steemit altogether. I am playing a precise balancing act this month, trying to continue current projects, pack for a big holiday, and also keep to my inking schedule as much as possible.
I felt bad not being able to read and comment on many of you yesterday.
But, alas, errands and such kept me out of the house most of the day. And I really felt the lack of getting to finish a piece. There are very few days that I am not making art, but some days it just cannot be helped. I did sketch a bit in my little pocket journal whilst waiting at the bank, getting foreign currency. One tries to stay busy.
I have much more on plate today as well, but the weather is wonderful so I cannot complain. A cold crisp Autumnal air rich with the smell of wood smoke from chimneys and the fragrant scent of ripening fruit and rotting leaves. It's a fine day to be out and about, even if that outing is more errands.
Now, today's share of a fellow inktoberian, is our good Steemit artist friend, @scrawly. Now @scrawly draws almost every day as it is, but has only bothered to use the #inktober prompt when it fits the words and today we see the prompt word from #drawlloween inspiring our @scrawly so why not go check out this cool happy Gobelin?
Well, if I am to get a chance to visit any of you and see what you are up to today, I had better make this a short one.
I hope whatever you are up to today you are doing it with joy and ease.
And check out my other #inktober posts thus far:
---
Copyright @donnadavisart - All Rights Reserved

---

!