Today's prompt is #dizzy, but I don't really know if my drawing today fits in ;)
I just saw this beautiful photo of my friend Rika and knew that I had to draw it. So this is my #inktober for today :)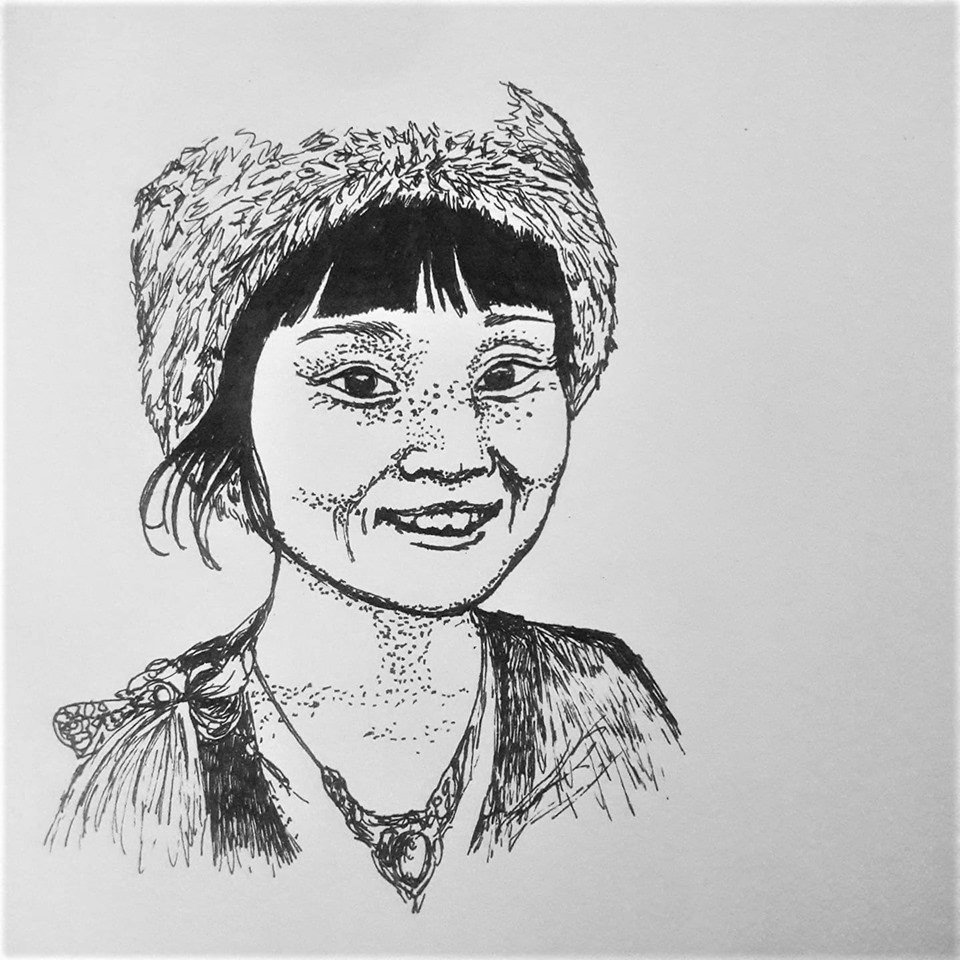 Rika is from Japan. I met her 8 years ago while I was living in caves in Crete - a stop on our journey overland to India. She dropped by with another group of travellers and they stayed and made part of our little Crete Cave Community :)
Since then we have both become mothers and haven't seen each other for many years. She did come and stay in my commune house in Copenhagen for a while though, after the cave times!
we meet so many souls on a life journey...