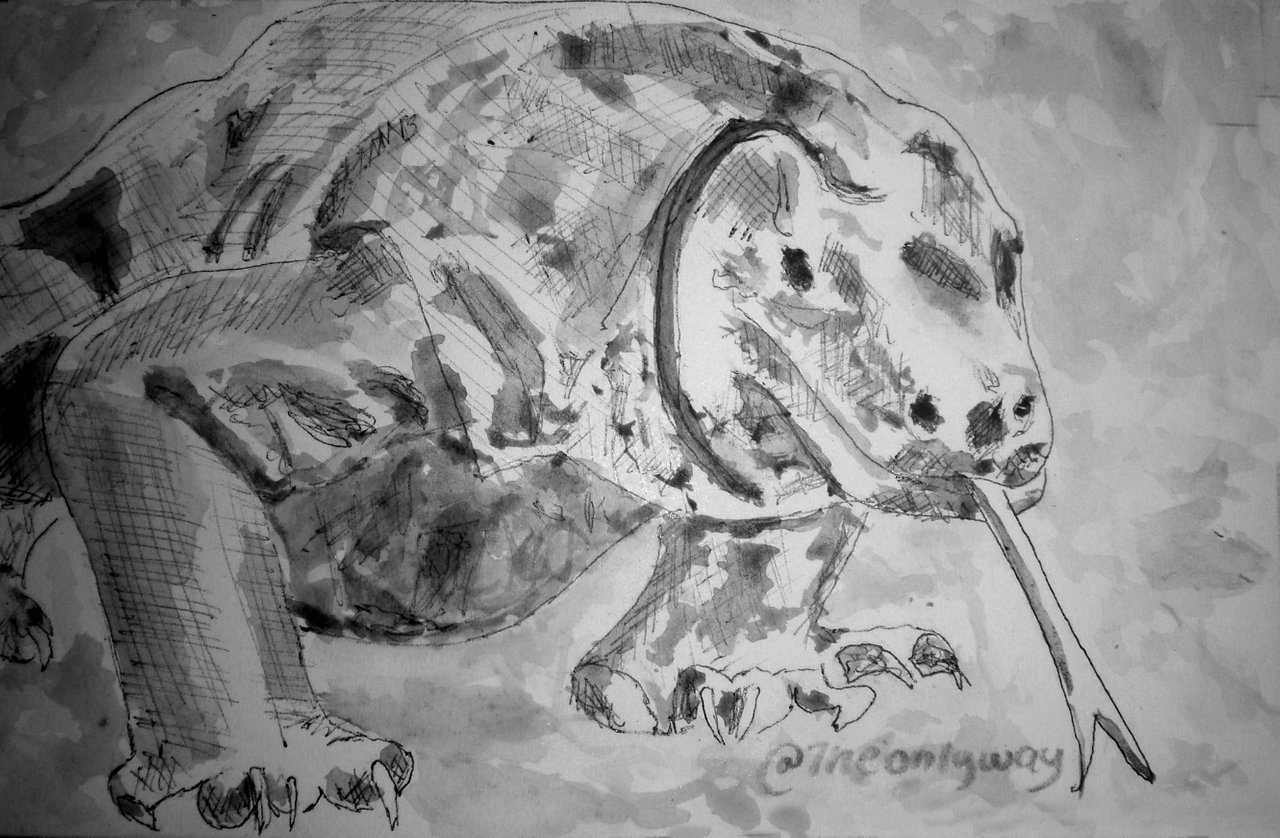 ---
When we think of dragons, we immediately imagine the animals of Chinese mythology, but there is an animal that God created and man called him the Komodo Dragon.


This animal is scavenger, and is considered one of the largest lizards in the world, this giant lizard is in danger of extinction, there are about 5000 specimens in the wild.


Below I show you a photographic sequence of its preparation.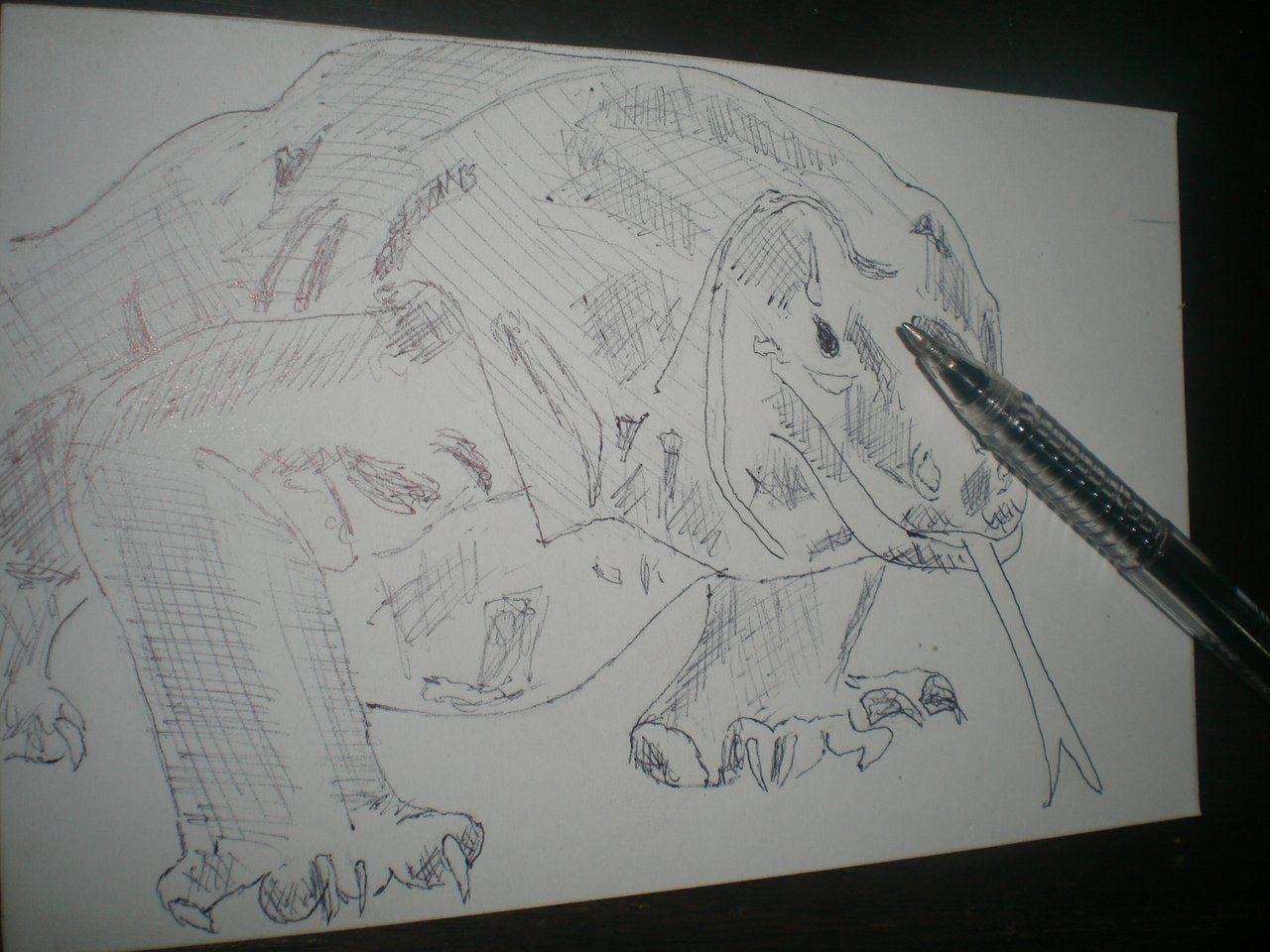 Image 1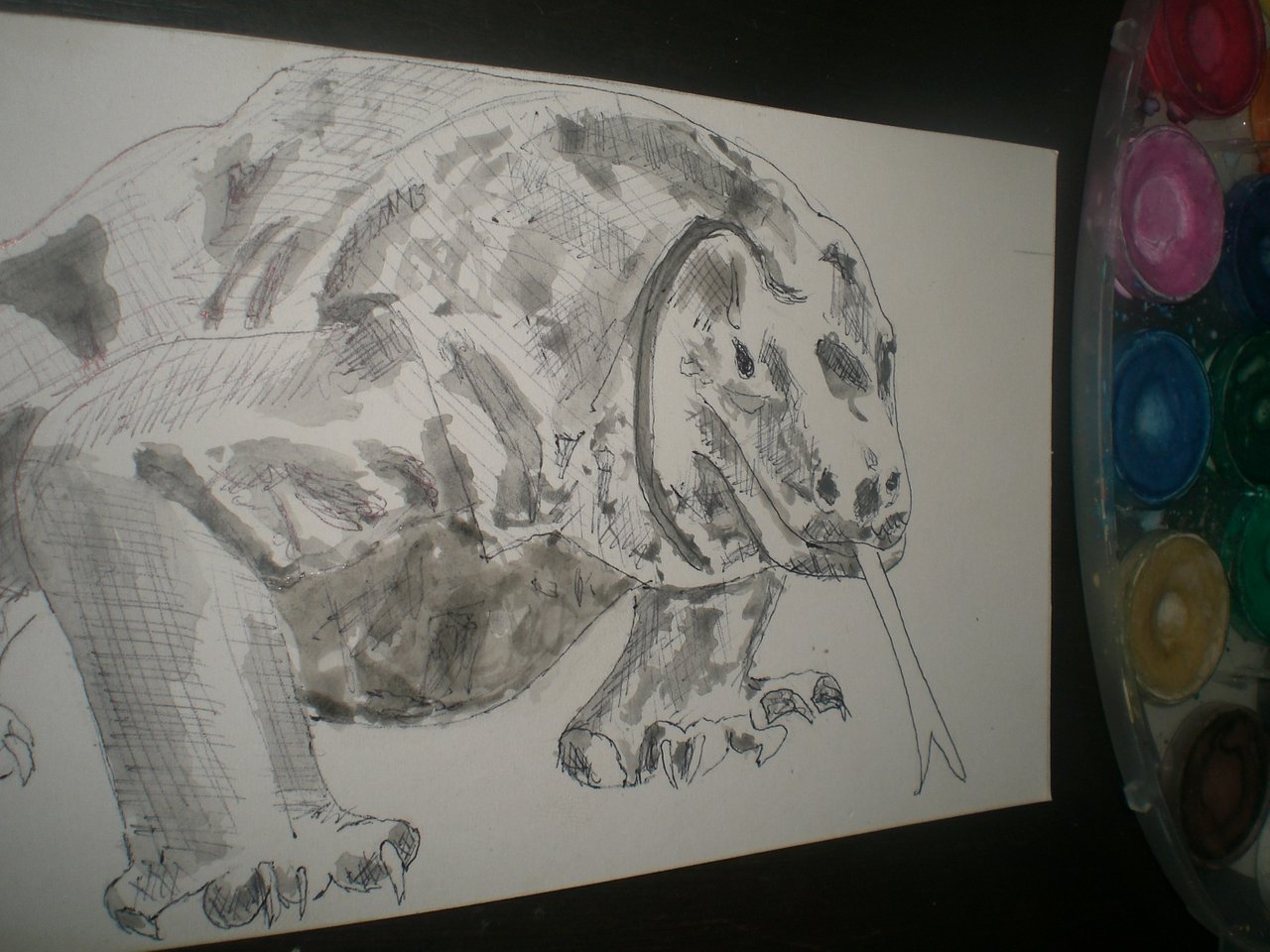 Image 2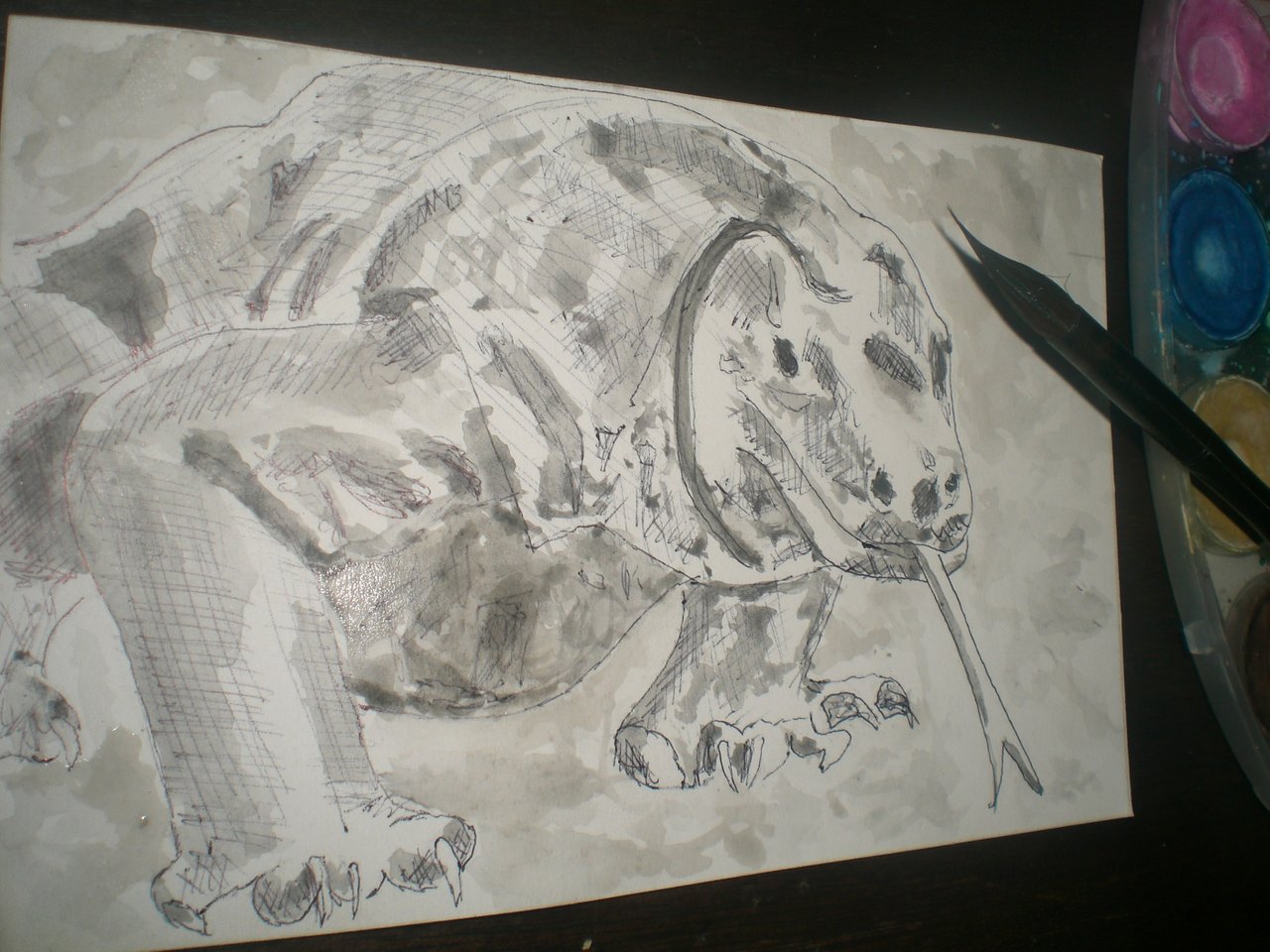 Image 3
---
To make this painting, use the following materials and tools:
Materials and tools
.
A piece of cardboard.
Black Pen
Brushes
Black Watercolor
Sources