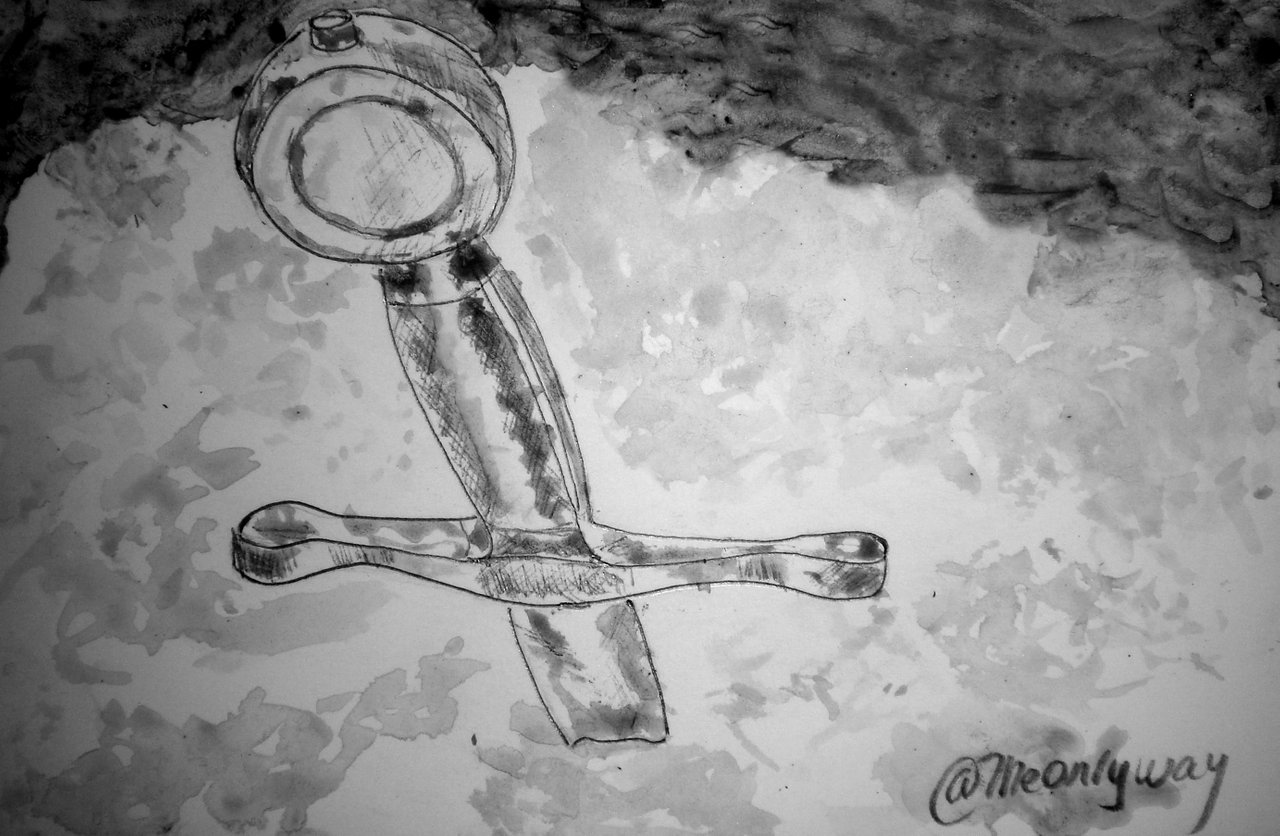 ---

The legendary excalibur sword, there are two legends of this sword, one has its origin in England in which it tells that a sword embedded in the rock was found and a young man named Arthur could extract it from her proving that he was the king of Great Britain .



The other legend has its origin in Italy, the protagonist named Galgano Guidotti, a gentleman who had a vision with an angel, this caused a turn in his sinful way of living, he wanted to mark his new beginning unsheathed his sword and digging it into a rock .

Below I show you a photographic sequence of its preparation.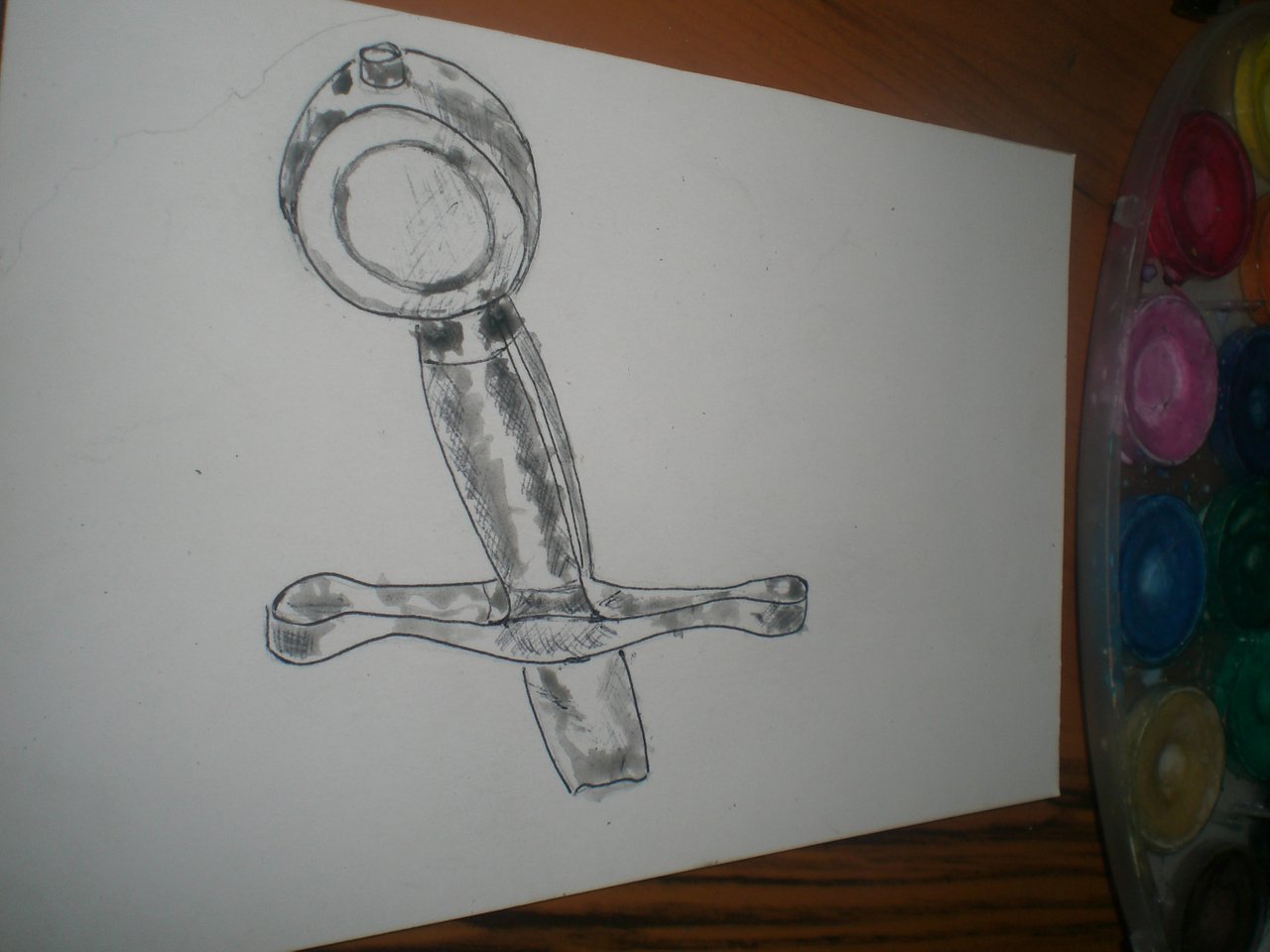 Image 1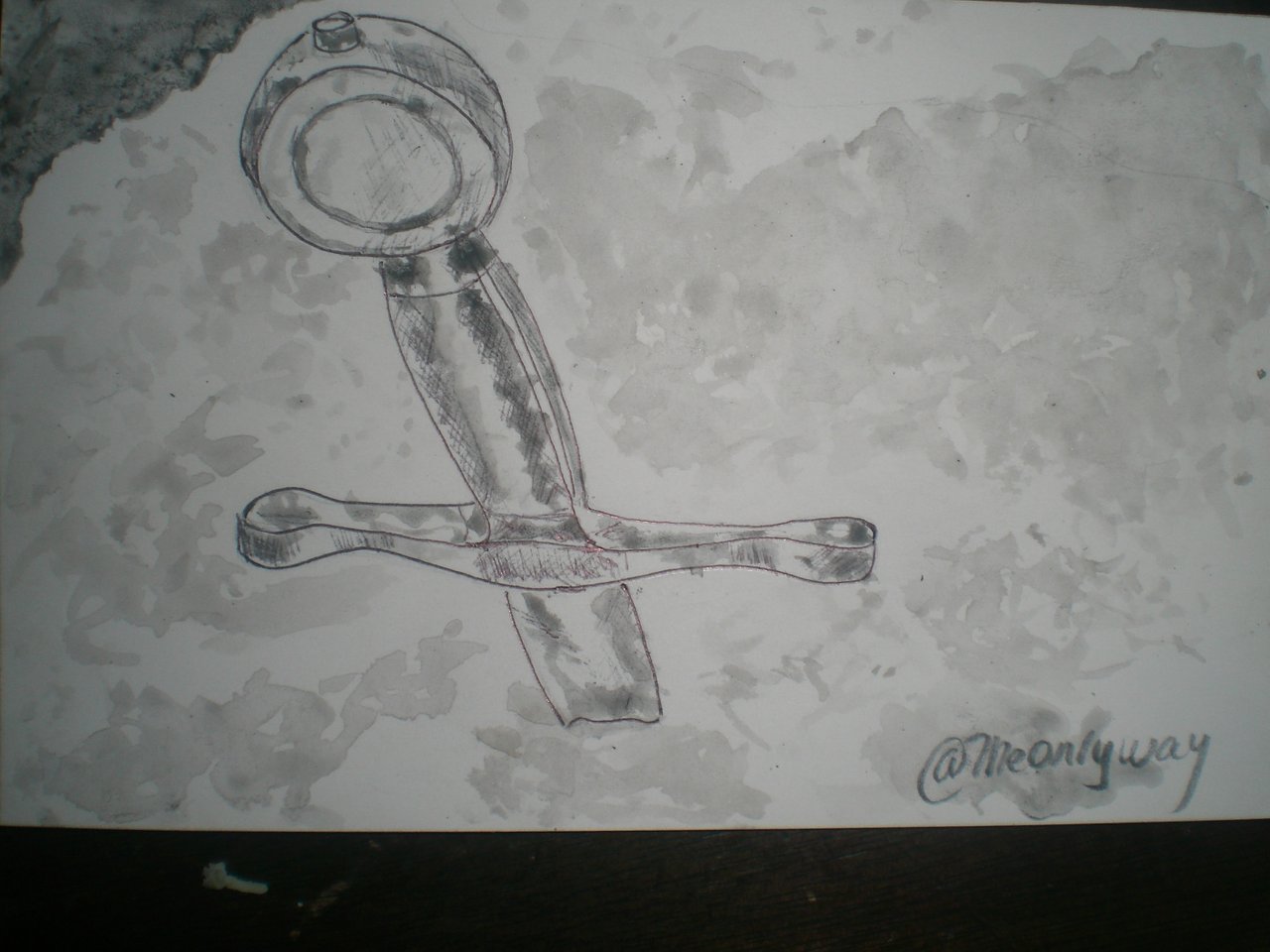 Image 2
---
To make this painting, use the following materials and tools:
Materials and tools
.
A piece of cardboard.
Black pen.
Brushes
Black Watercolor
Sources