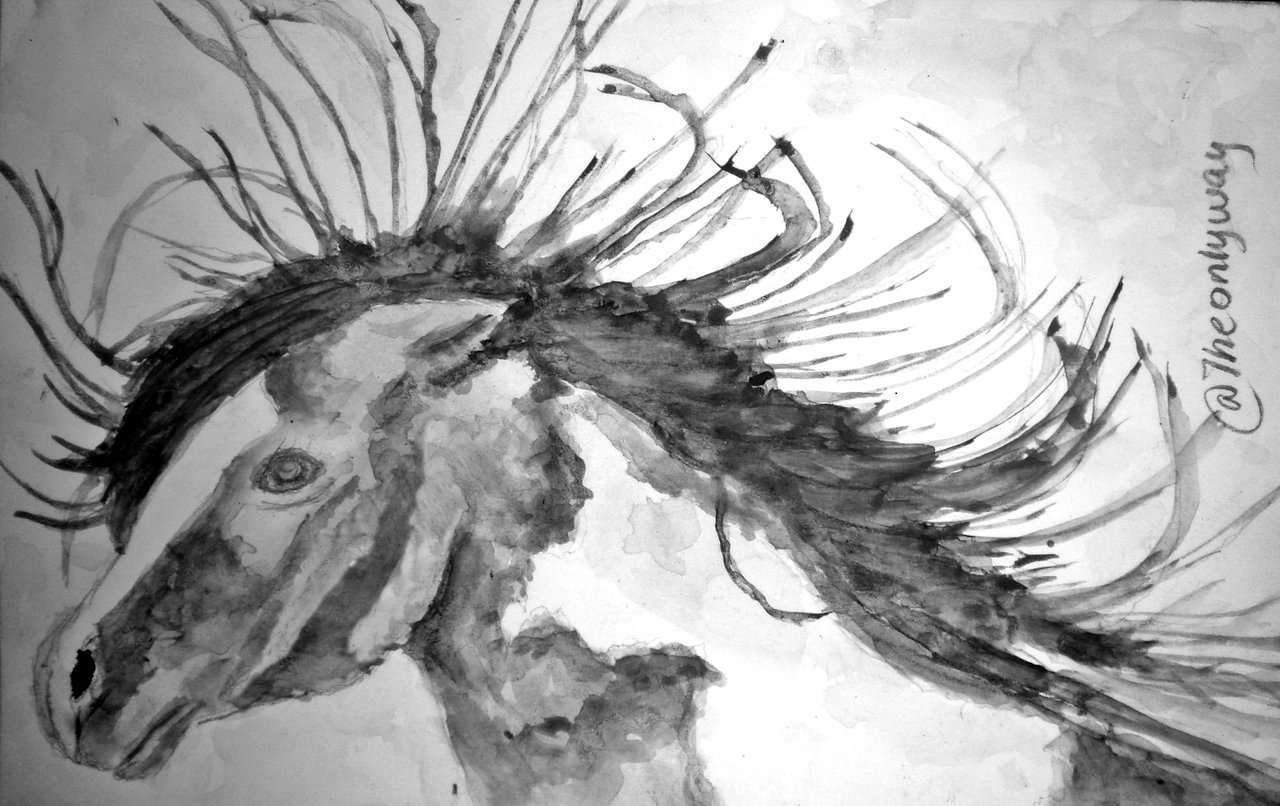 ---
Until a few years ago, in the Venezuelan plains there were wild horses that crossed the plains, horses that were captured by the llaneros of the area to domesticate them and use them to shepherd the cattle.


These horses are also called indomitable or indomitable horses, and they are inspiration of myths, legend and Venezuelan musical compositions.



Below I show you a photographic sequence of its preparation.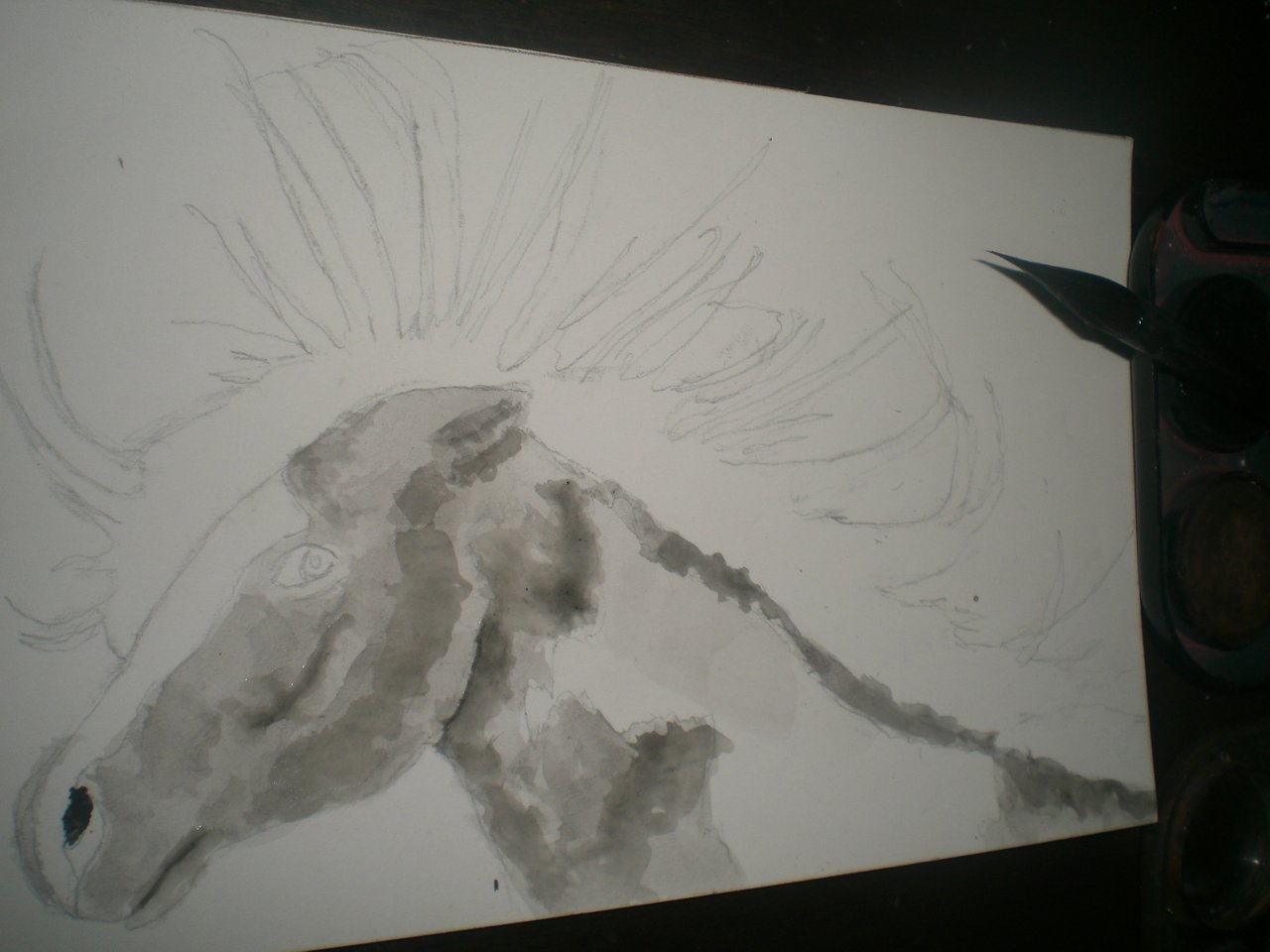 Image 1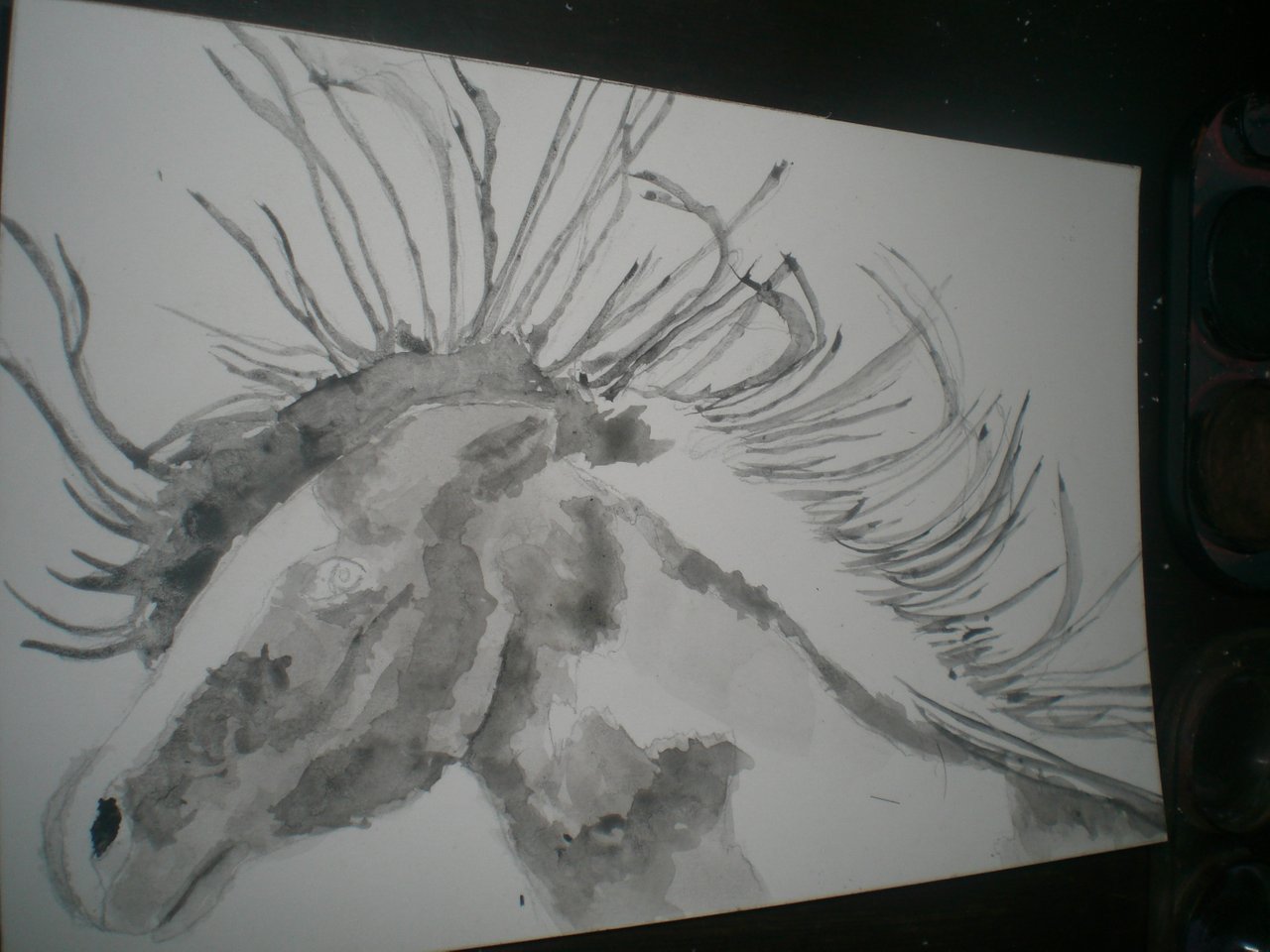 Image 2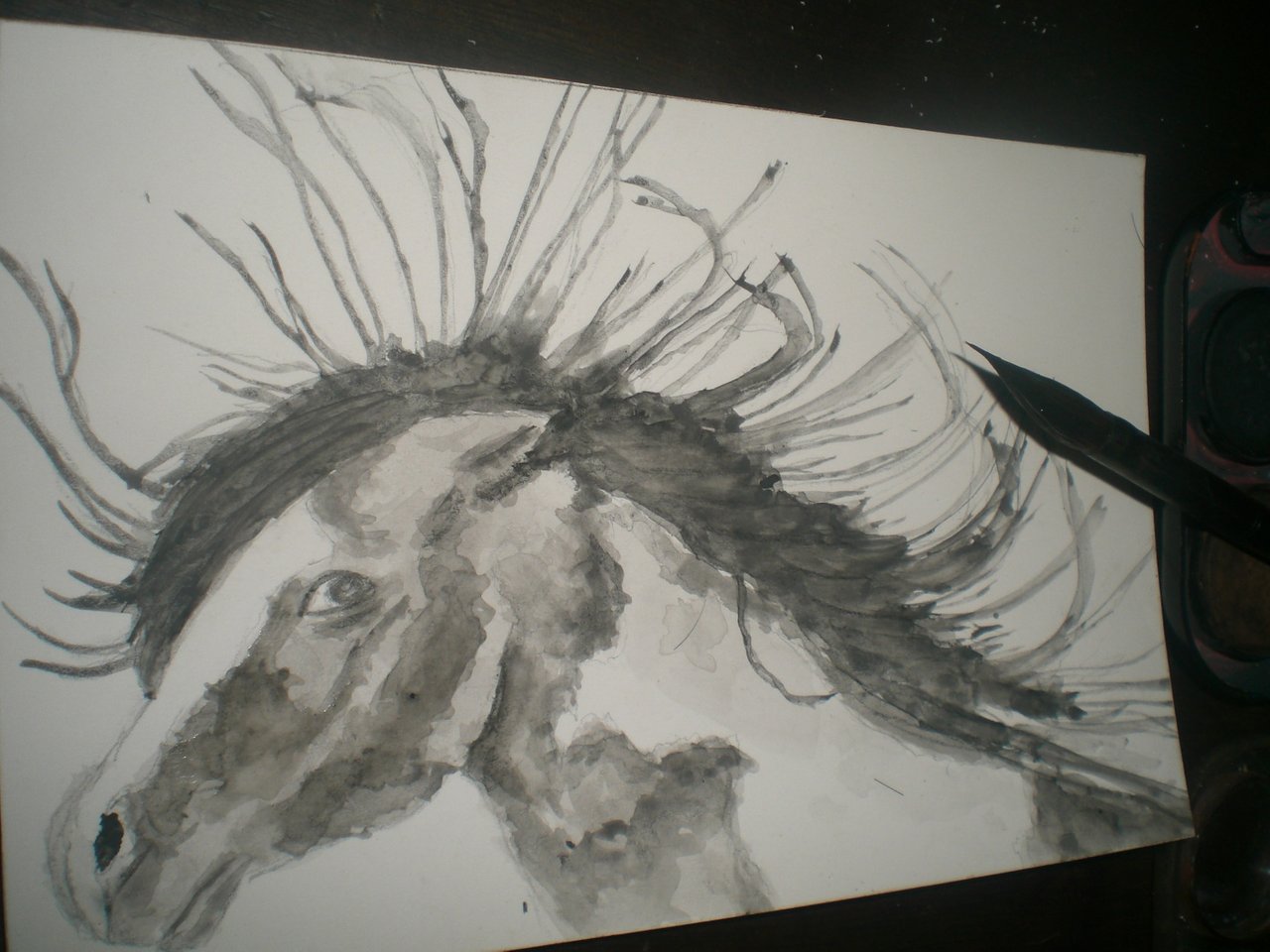 Image 3

To make this painting, use the following materials and tools:
Materials and tools
.
A piece of cardboard.
Black Pen.
Brushes
Black Watercolor
Sources