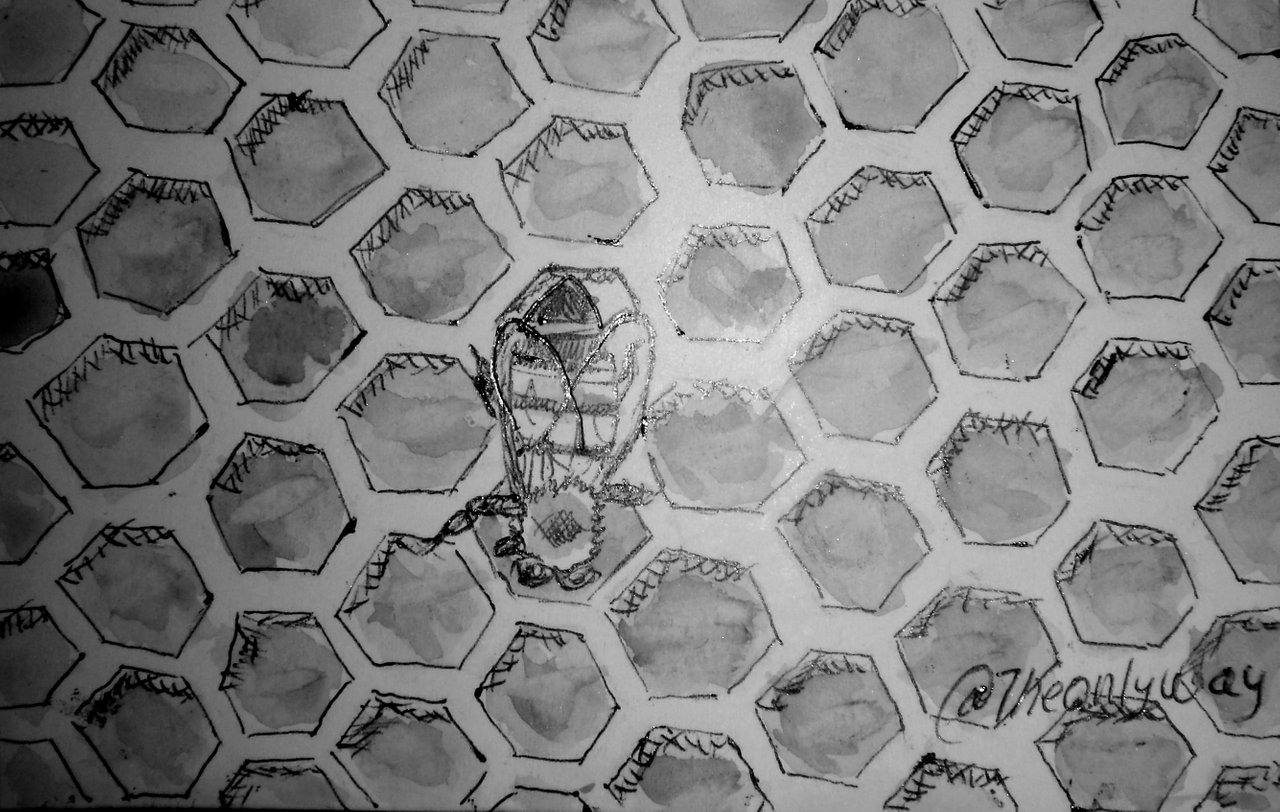 ---
There are animals in nature that are mathematicians without them knowing, in that geometric structure that describes cavities with a pattern of hexagons, bees store their successors and honey.


if this pattern were otherwise such as triangular, square or round, it would have approximately 30% less trained


God really surprises us with his creations.



Below I show you a photographic of its preparation.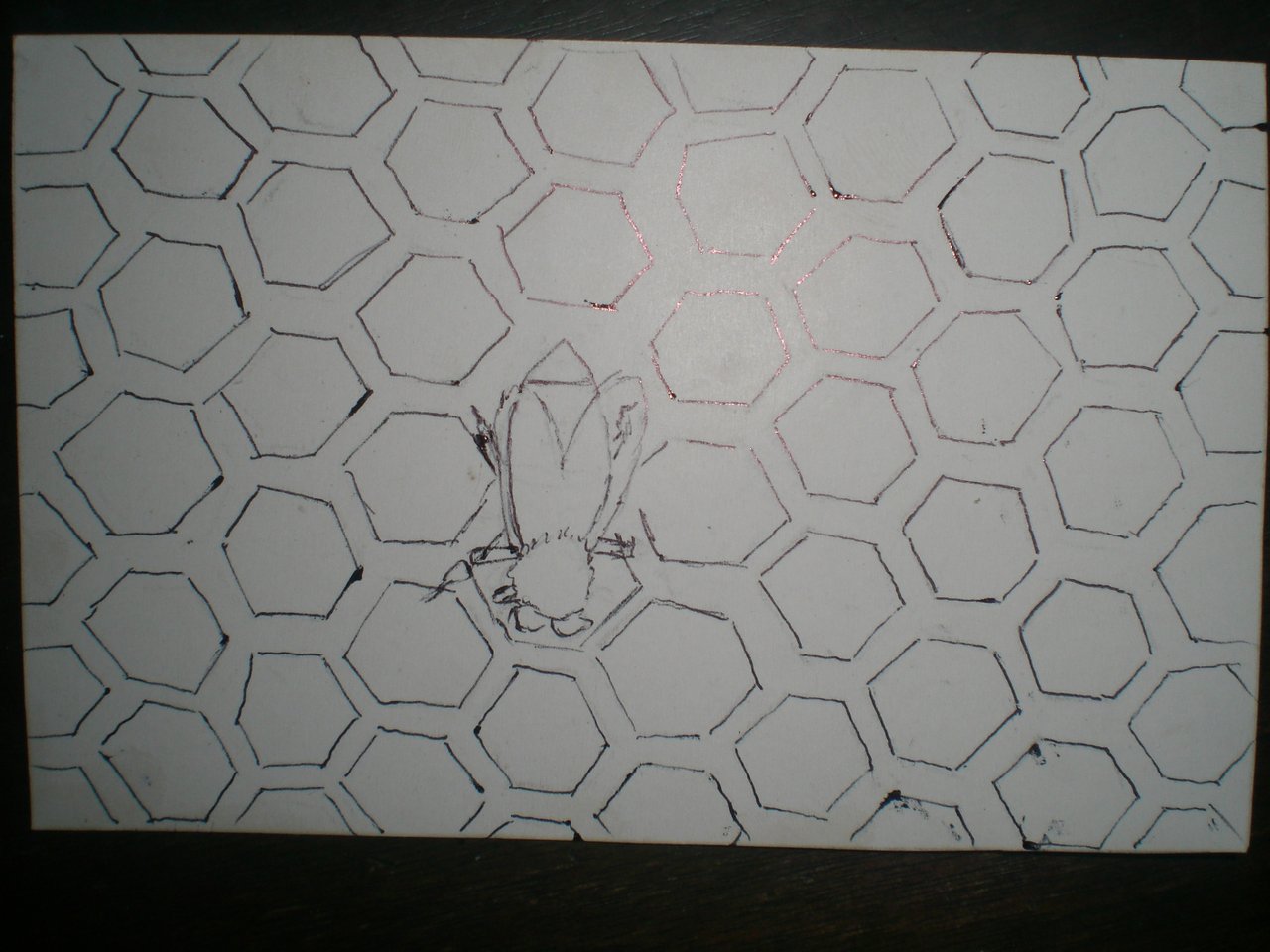 Image 1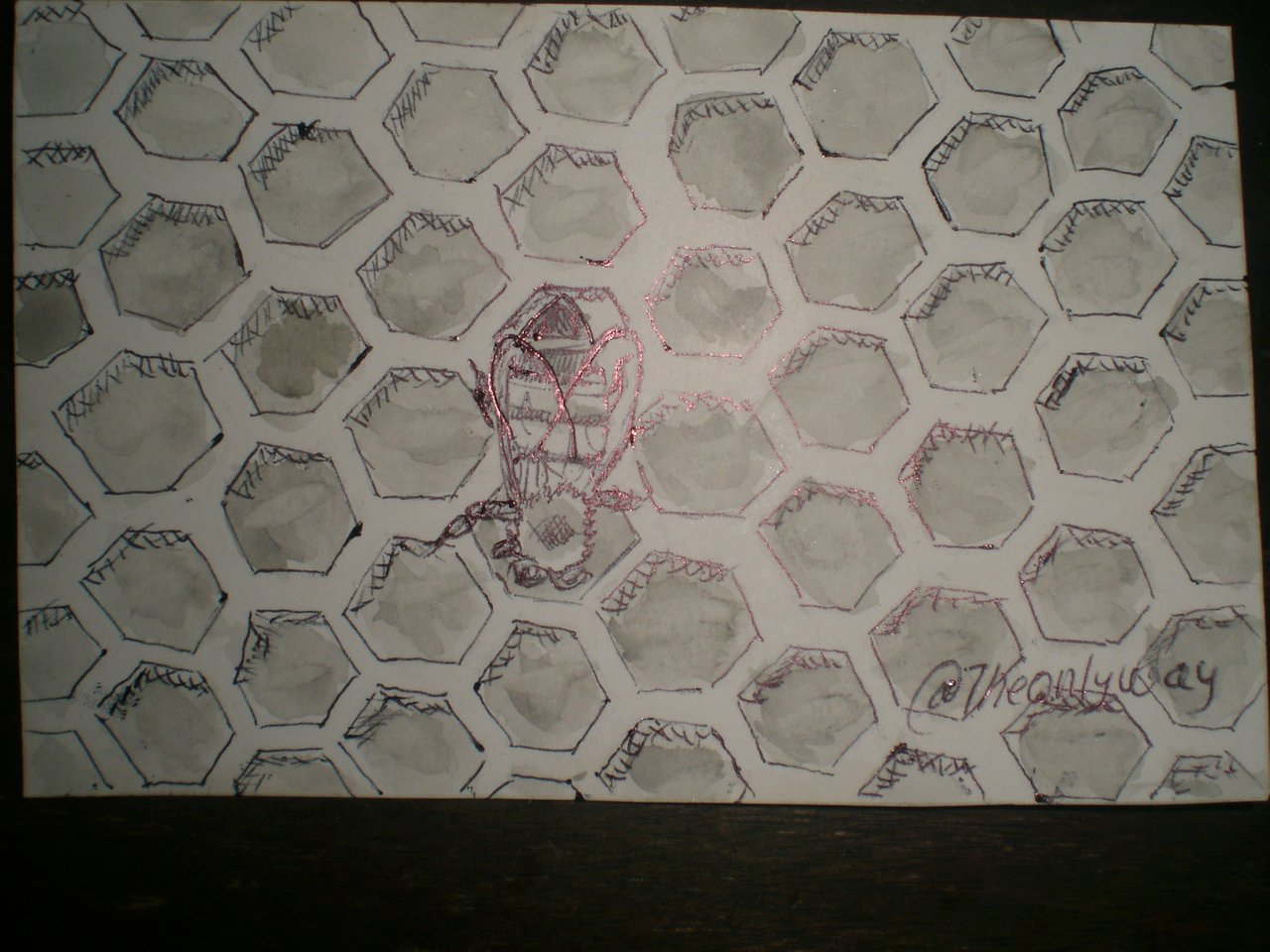 Image 2

---
To make this painting, use the following materials and tools:
Materials and tools
.
A piece of cardboard.
Black pen.
Brushes
Black Watercolor

Sources