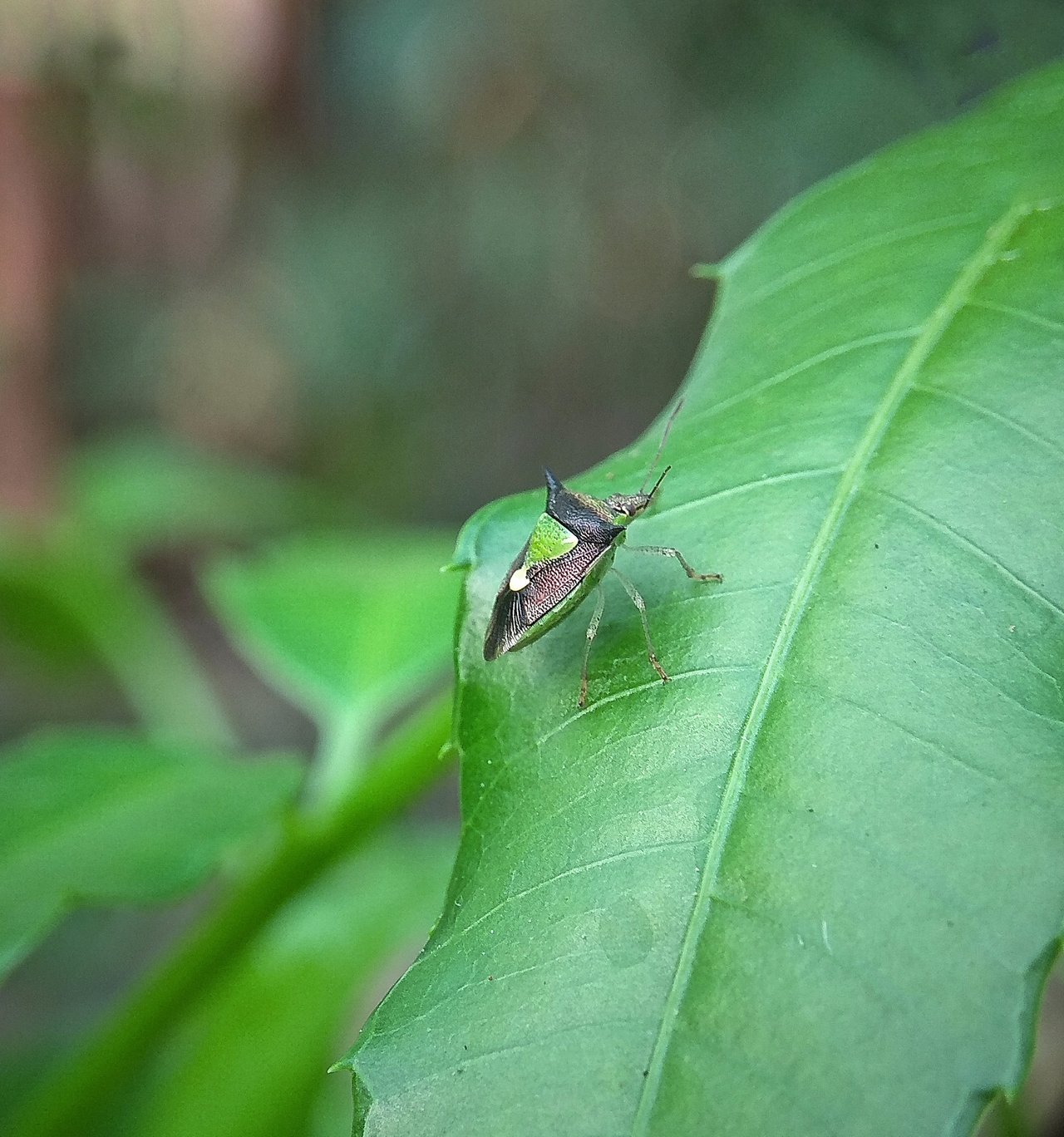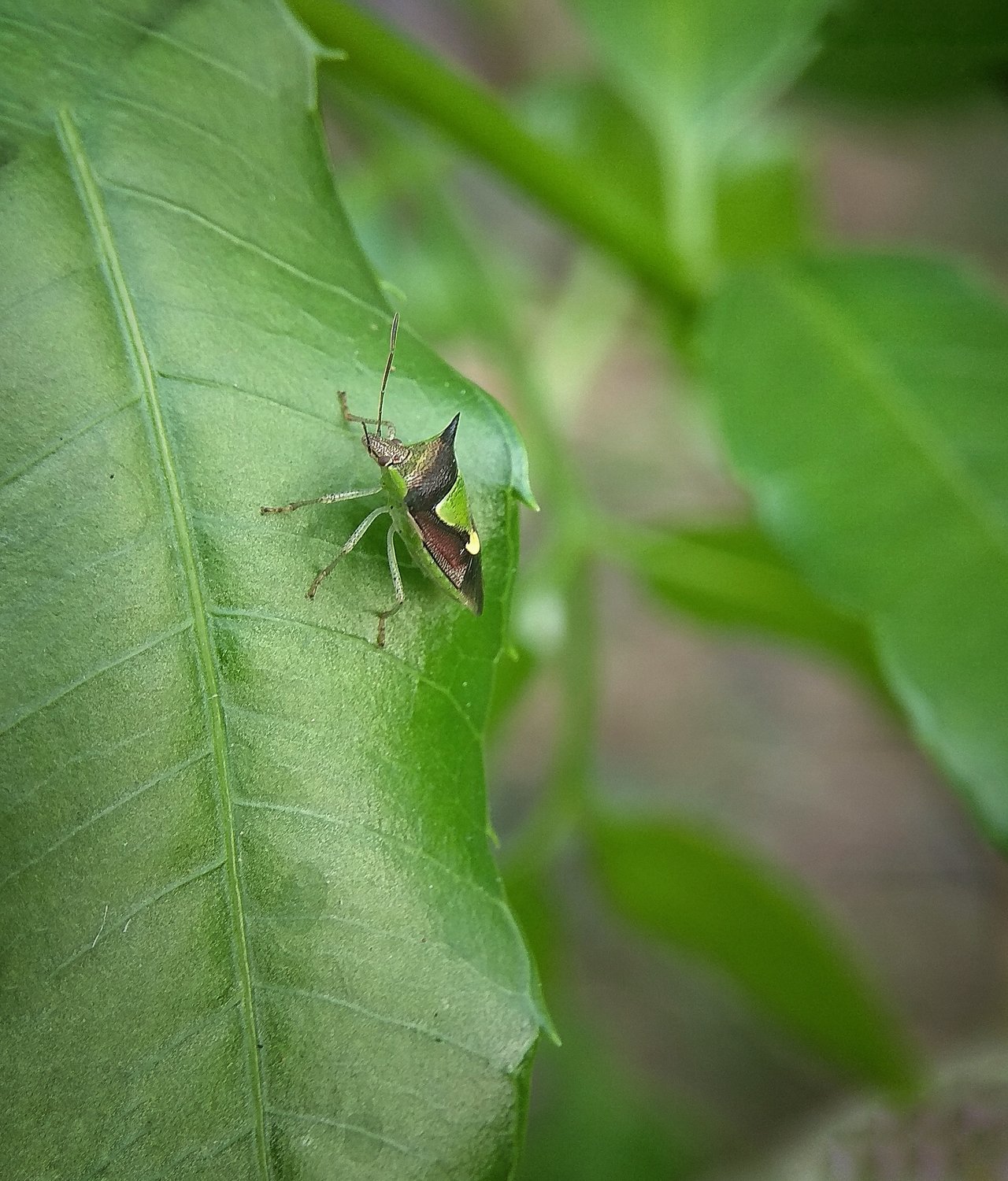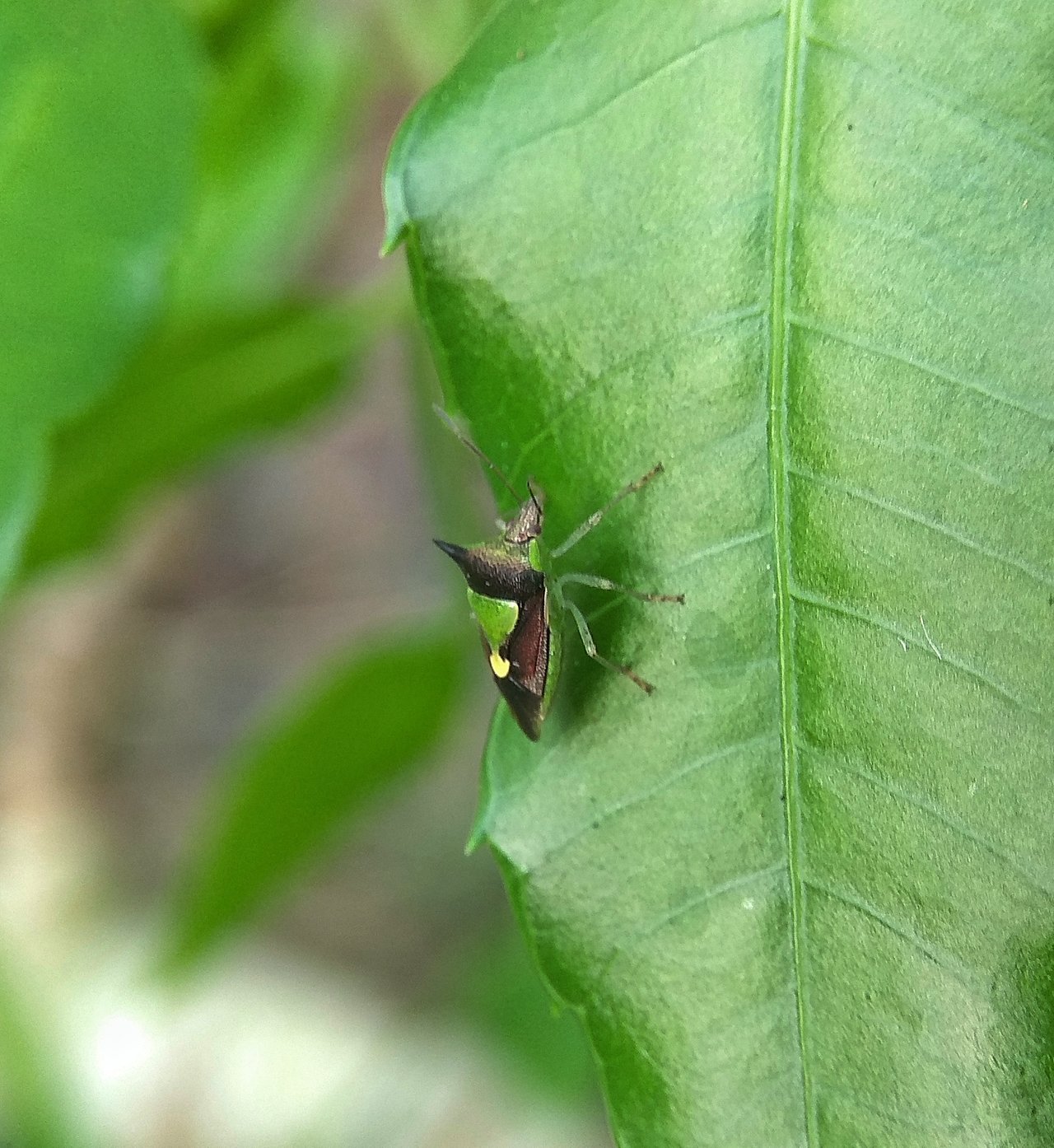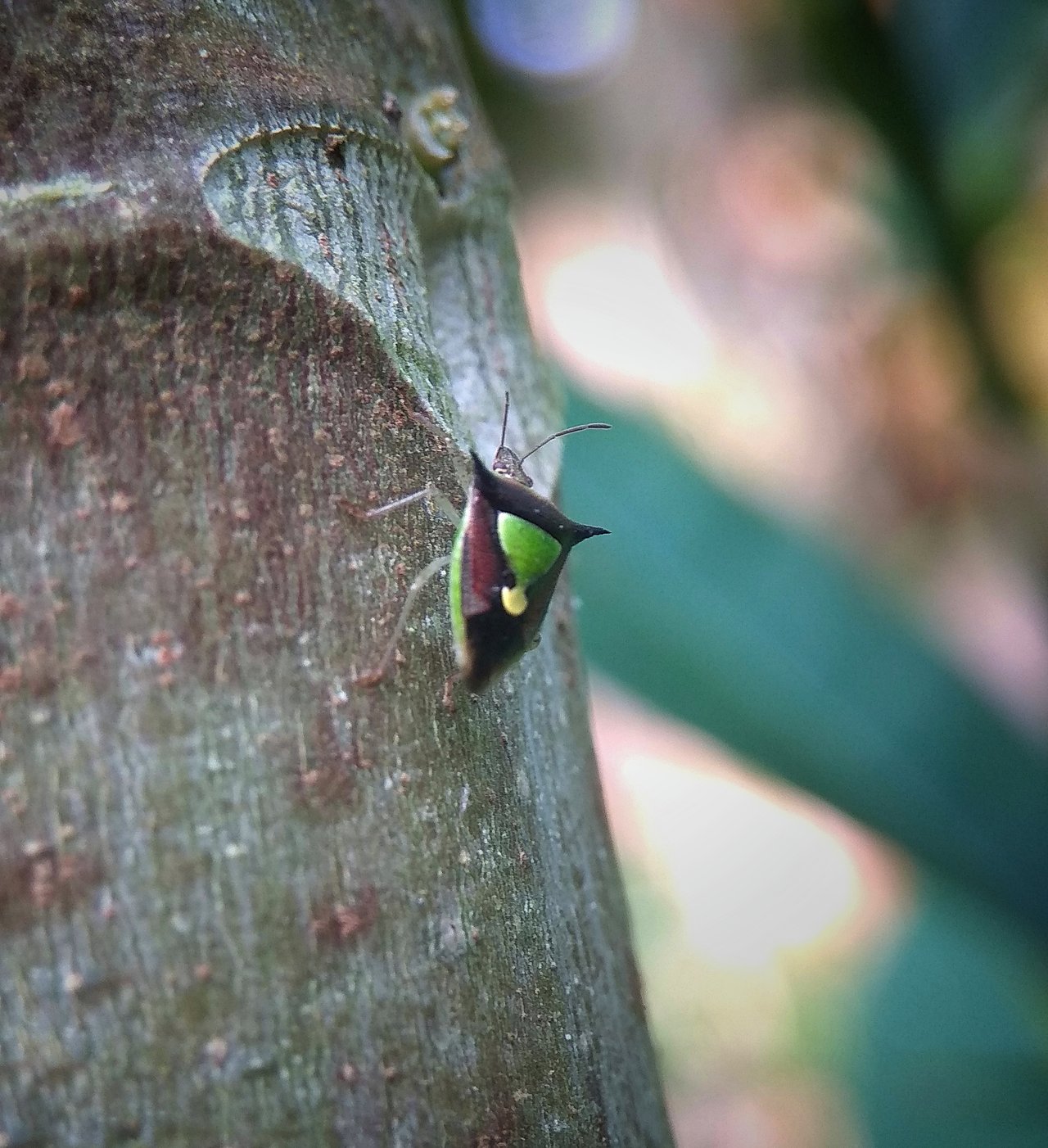 Hello steemit friends, welcome to my post and happy Thursday!. This morning I went back to my family's garden just to deliver drinks for my parents who were working in the garden.
While delivering drinks I brought my smartphone and macro lens to take macrophotography pictures of insects around the garden grass.
Arriving in the garden after I delivered drink, I immediately looked for a small insect around the grass and I got a very beautiful little insect below you can see some macrophotography pictures of the insect. They are known as Pentatomoidea insects.
They are wild insects that have colors resembling leaves, the shape of these insects looks very unique and these are some macrophotography pictures of insects that I took today around my plantation grass, I hope you enjoy them.