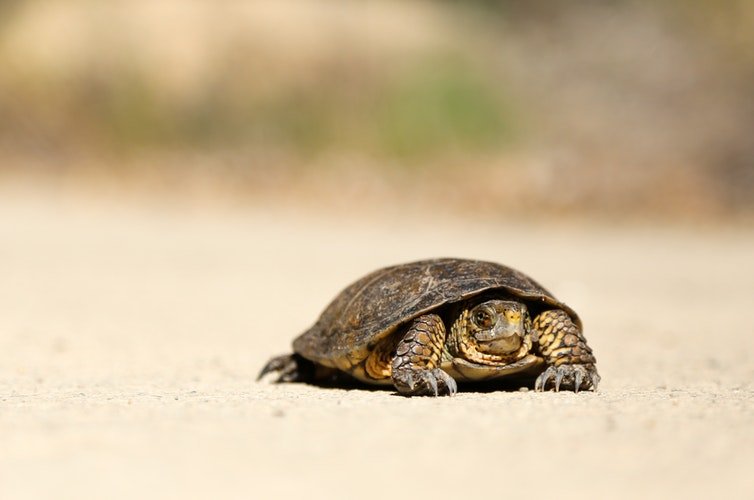 This quote from Gary V resonates with me today.

"The Bigger The Ambition, The Slower You Need To Go."
He followed that quote stating that it took 15 years to get to the place where he could BEGIN his next 50 year journey.
Thus it seems he's found peace in the understanding that big ambition simply requires more time than most of us would likely ever want, or be willing to admit!
This resonates because I know I've always been someone with a relatively large ambition.
Interestingly enough, at the moments when I feel the most strong, where I shout to the skies, "I'm ready to take off and fly!"
...at those moments I'm often met with the sobering and often harsh reality that there is still more work to be done.
Yes, the quick and easy path is always a choice.
Yes, I can make it LOOK like I'm much more wise, knowledgeable, valuable, confident, (place positive trait here), than I really am.
Yes I can do all those things in this digital age...
But why am I really here, on this planet, right now?
My answer to that is that I'm here to experience, to learn, to truly understand, and to truly make a difference.
And in the end, the people that TRULY make a difference in this world are OFTEN the ones that are LEAST recognized.
Or recognized AFTER their departure, when their hard work becomes all too obvious.
With that being said, I just want to say that I am grateful to know a myriad of people in my life... friends, family, mentors, colleagues, whom I've been honored and privileged to have in my life.
I want to thank those people for influencing me (and continuing to do so) in the ways of the world that are far from EASY, yet most certainly fulfilling AF.
I've been on this Earth 29 years going on 30 this September. I know I have a long way to go, but I'm excited and grateful for the challenging yet exciting yet blissful journey ahead.