Life in Israel is very complex. In fact, it is a melting pot that serves not only as the Ingathering of the Exiles, a place for Jews that came from all over the world to establish a home in the "Promised Land", but it is also a home for many Christians, Baha'ians, Druze, Armenian and, of course, Muslims.
There is a certain hatred, or rather, a long-standing fear that exists between Jews and Muslims, thanks to the extremists on both sides that made sure to keep the conflict all over the headlines, the consciousness and the hearts of people by showing only a certain truth.
It led us all to live together in the same country in cooperation and relative equality, but in the same time they made sure we will never forget that under the surface, our national affiliation is different and potentially - we are all enemies.
To my great joy, a new, 'fresher' and open minded generation is growing, thanks to our technological achievements and the availability of information this generation is much more aware that there are universal problems that we all have to deal with very soon, such as global warming, the food and water crisis, severe air pollution and other challenges that many organizations around the world predict will have to be addressed sooner or later.
Read more at OECD Environmental Outlook to 2050: The Consequences of Inaction - Key Facts and Figures
Those threats do not care about religion, it doesn't not matter for them who was on this land first, they have no distinction between the color of your skin or what prophet you believe in, they are more egalitarian than we can ever be and they are more real than the fictions or stories we told ourselves as justifications for all this war and bloodshed.
This is exactly the reason why I was so moved and honored by the chance to take part of this student exchange project between Jewish and Arab schools in Israel.
Hope called Hydroponics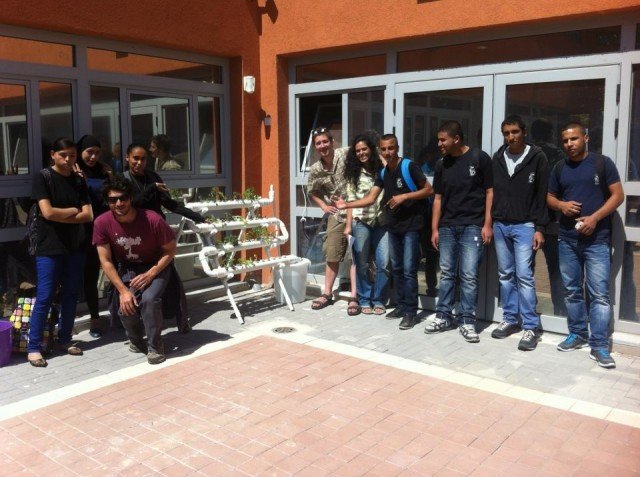 As I mentioned in previous posts, hydroponics is not just a business for me, it is also a mission...something i truly believe can help us to solve some of humanity's most urgent problems.
Since it is not only a cost-effective growing method, that can solve many of the problems and challenges of the 21st century, but it Is also a bridge and a tool for bringing together populations that are trying to grow out of difficulty, such as the Multi-cultural Rooftop Garden project I shared in a separate post in which refugees and immigrants in the most neglected slums of Tel Aviv built a green island of hope on the roof of their building.
This time, the hydroponic activity I was privileged to take part in made a connection between two schools; One is a Jewish school in a city of Holon and the other is a Muslim school in the city of Ramle in Israel.
We are talking about two parallel eighth grades in the schools, which once every two weeks, throughout the school year, were hosting each other and studied together a variety of enrichment topics.
One of the topics was hydroponic cultivation.
We started the first part of the activity with a lesson about the technology and the growing method, we explained the students about the problems we face as humanity and the solutions offered by modern technologies such as hydroponics.
We talked about the pro's and con's of each system, the benefits of hydroponics in general (up to 90% water saving, maximisation of space, farm to table….etc..) and the concept of urban farming and how we can put it all together.
In both schools, the children showed great interest and curiosity for the technological solutions and you could see that everything they knew or thought about growing food has slowly changed and created sparks of hope, curiosity and lots of creativity to meet the challenges of the future.
In the next lesson, we brought NFT growing systems to each school.
Together with the students we plugged the systems and planted the seedlings.
With their help, we filled the water in the reservoir, balanced the PH, added some fertilizer and left them with detailed instructions for the ongoing maintenance of the system, and it was their sole responsibility to make sure that the vegetables we planted were growing and would eventually yield a nice harvest.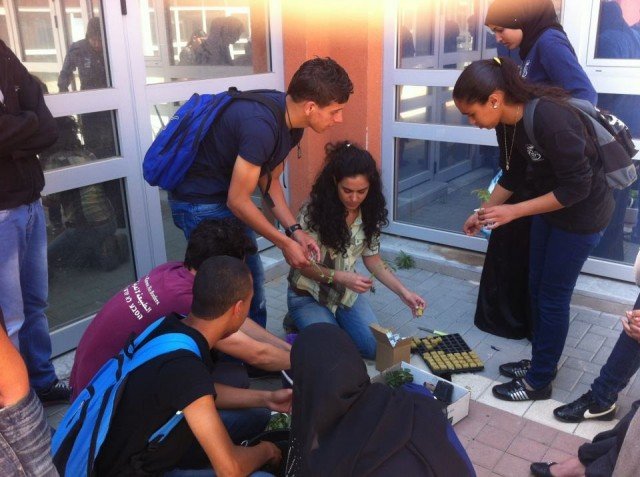 After the second lesson, we left the students with theirs tasks, to maintain, and continue to study and grow in their new hydroponic system together, every subsequent visit at each others schools.
I occasionally visit them to provide additional enrichment classes and was thrilled to see and feel the connections and friendships that had developed between Muslim and Jewish students due to this project, they were excited and worked together to make sure they get the best results possible out of their growing systems and even more importantly to see all the knowledge and experience the children had acquired in the field of hydroponics and urban farming,
Slowly, parents also began to take an interest in the project and the growing systems.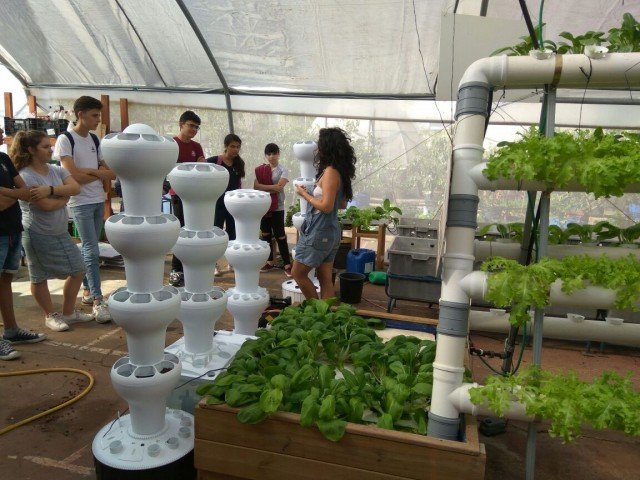 Teachers recommended it to their colleagues and other schools expressed interest in similar projects - whether in high schools with high school students or in elementary schools with particularly young students aged 6 an younger.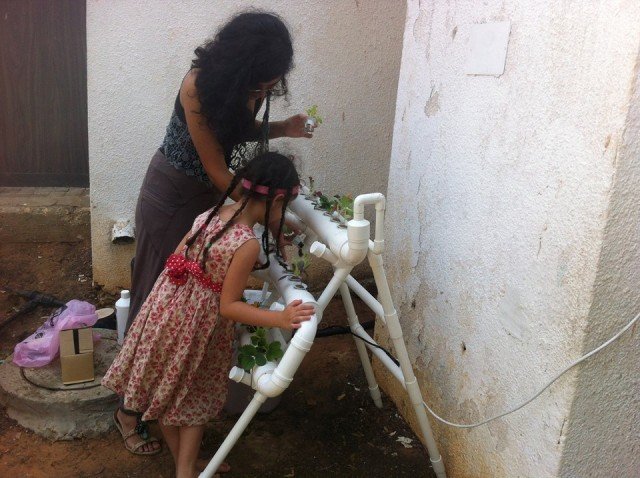 Regardless of the amazing success of bringing those two schools together, forming amazing friendships in the process, hydroponics proves itself as a bridge that connects humanity in all its forms, on the way to lofty purposes such as feeding and restoring world ecology.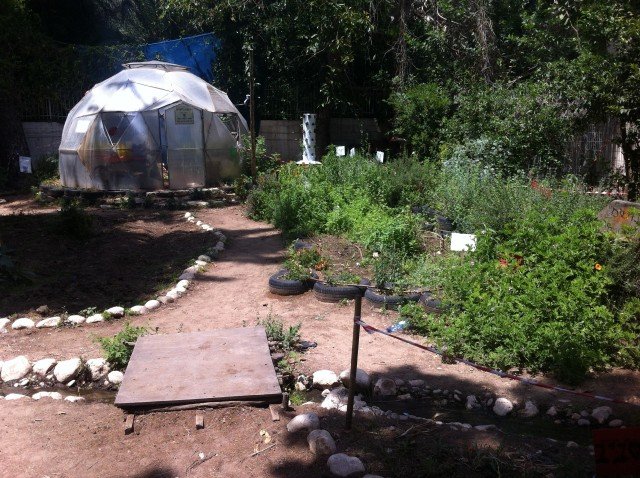 Fortunately, we will soon take part in another hydroponic project in a poor neighborhood here in Israel that will feed its residents.
Promise to update - stay tuned .and In the meantime, be good and make love not war.
If you liked this post then I will appreciate your comments below and perhaps and upvote or even a resteem ;)
See you next time,
"Live as if you were to die tomorrow. Learn as if you were to live forever."
--Mahatma Gandhi



Check out some of my latest posts:
#bark Art Challenge Submission by @carpedimus 🌳🌴🌲
Sustainability Curation Digest #2 🌄🌍🌝 by Carpedimus - MSP
Thriving Hydroponic Garden 👨‍🌾🌻🌿 - Follow this 9 Easy Steps for a Successful and Thriving Hydroponic Garden