---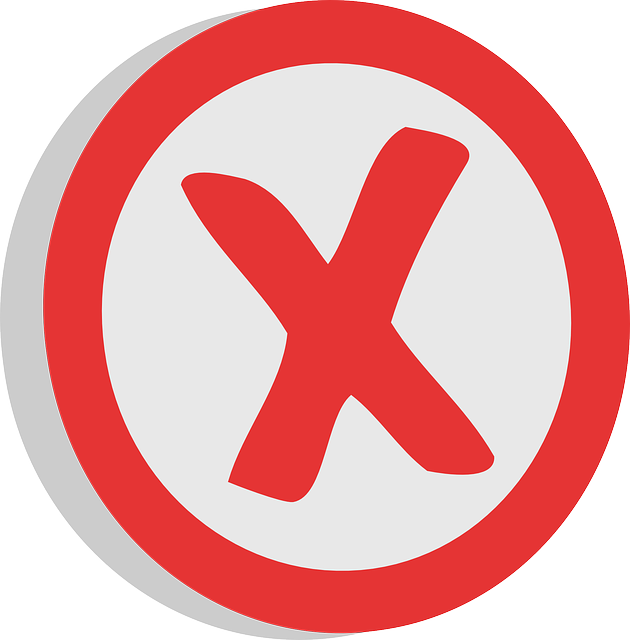 ---
I learned to look both ways before I cross the street after I got brushed by a moving truck. I didn't get injured, I only nearly got a heart attack when the driver came down and threatened to kill me with his bare hands.
Half truth.
Full? I must have hailed some not-so-nice words after his moving car.
---
Learning from bad decisions equals positive experience? Sometimes, but not quite often enough.
When I was much younger, I used to think the proverb "Once beaten, twice shy" meant making the same mistake more than once, made you conscious enough to be shy of your stupidity. Don't ask me where I got that translation from, my mind just had a way of translating things to the most version it saw fit.
Anyways, I was certain I would never make the same mistake twice, because let's face it, it is just plain stupid to fall in the same pit, on the same road on the same street, twice.
But not to point fingers or make you think less of yourself than self-abashment already makes you do, even lightning makes the same mistake of striking in the same place more than once.
It only just doesn't make a habit of it.
But this post isn't intended to pat you on the back, or rock you in the chair and tell you everything is going to be fine, and whatever happened, did so because it was destined to.
And you weren't really at fault, just a consequence of some string-pulling by the puppet master called the Universe or Destiny.
This post is to help give a little insight on mistakes, not one you're probably used to hearing. And how best to identify when you've made a wrong turn.
"Better Late than Never," they say.
"Better Early, than Late," I counter.
"To be fore warned is to be fore armed," they say.
" To be fore warned, is to be warned off," I counter.
Life is too short for making mistakes.
But we do, and we can't help it, because we wouldn't be humans if we had that much control over life, we would be perfect, we would be gods.
Won't it be so much better if we all were born with a crystal ball that tells us the probability of success and failure in every decision we are bound to take. The turns outs, for better? Or for worse. So we could always be right, carry our head up and right.
That would make sense if only one life existed in the universe, then it would be right to say the world revolved round that particular person. The only factor dependent on oneself is one's self.
A one-man- Island, an inconsequential thought.
No one else is put into consideration unless the effect has a direct effect on the person related, or cared about. But then there would be no one else around, because if everybody obviously had a ball to live by, there would be too much interference on the others, and even the earth would be too small to handle a nation's business.
But we won't delve into that line of thought, I already have a headache from trying to imagine it.
---
How to know you've made a mistake 101
You know you've made a mistake when:
One, No one tells you you've made a mistake.
Why? Because this is the first stage of you trailing bad decisions and no one would notice you've made a mistake if they are close enough.
P.S Judgmental people are very long sighted, they only notice your flaws when they are too far off to actually see them.
Two, you know you've made a mistake, when that annoying piping voice in your ears starts squeaking "What if" in your wake.
Three, you know you have made a mistake when you meet an obstacle in your path, and wish you had taken the other route.
Four, you know you've made a mistake when everyone starts to envy you, and you feel bad about it because there is something you are hiding from them.
Five, you know you've made a mistake when you get what you've always wanted, and realized you have no need for it.
Six, you know you've made a mistake when you are easily sidelined by sudden frivolities.
Seven, you know you've made a mistake when everyone tells you you've made a mistake.
Eight, you've made a mistake when you think you've made a mistake.
Nine, you've made a mistake when you try to ignore that mistake.
Ten, You've made a mistake, if after ignoring that mistake, you go to face it, only to make yet more mistakes.
And finally, you've made a mistake if the mistake you thought was a mistake was a mistaken mistake.
---
How to face the consequences of your mistake like the bigger person
Fine, you're are allowed to wallow in despair when you discover how much of a mess you've put yourself in, but do not, I repeat, do not, sulk longer than the generous period of five seconds.
Sure, your mistake is probably going to hunt you down, and try to ruin you, but you must be ready for it, face it like the bigger person you are, look it in the eye and say:
"You know what, fuck you. I might not have learnt any other thing apart from how buffoony I have made myself, and I might probably pay for this mistake for the rest of my life because life is a consequence of past and ongoing actions – better likened to a chain reaction, but I refuse to beat myself up about it.
And, No, I am not being nonchalant about it, neither am I blithe minded. I just rather wouldn't waste time, thinking of how much time I have wasted wasting time on a mistake that could have been prevented if I hadn't made the mistake of making a mistake."
---
How to correct mistakes/ bad decisions
As there is no greater lie than the one told to oneself, the first step to correcting your mistake is admitting you've made a mistake.
The second step to correcting your mistake is acknowledging you can't correct your mistakes.
You can't, because life is a pen, one that doesn't come with erasers. You only have that pen to cross/ scrape the mistake, and write out the correct one.
It doesn't even need to be blotted out completely, because you might end up ruining the whole page, or making it an eyesore to anyone who comes across it.
Just a little dash, and then you move to the next line or page.
---
How not to make bad decisions
Call your family, and friends, and tell them you love them.
Make right with everyone you've offended.
Make right with everyone who has offended you
Give to charity – every valuable not sentimentally attached to.
Write to a will.
Plan your burial.
Say your last prayer.
Beckon death.
---
Conclusion: Live, make bad decisions, learn, make more bad decisions, and teach not to make bad decisions while making bad decisions.
Just Kidding.
Live. The mistakes would still be made, like it or not.
---

---
---

---