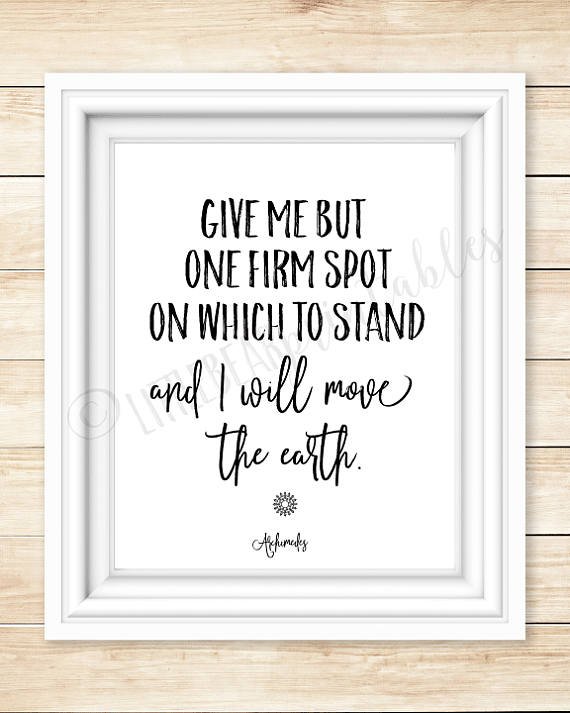 PHOTO CREDIT: esty.com
---
One of My Favourite quote:
"Give me but a firm spot on which to stand and i will move the earth "-Archimedes..
The Archimedes lever(Fulcrum) is Our Skill or Talent..
When We find them, We Focus, Exploit and Build them ..
This is the strength on which we assist humanity..
---
When You find it(them);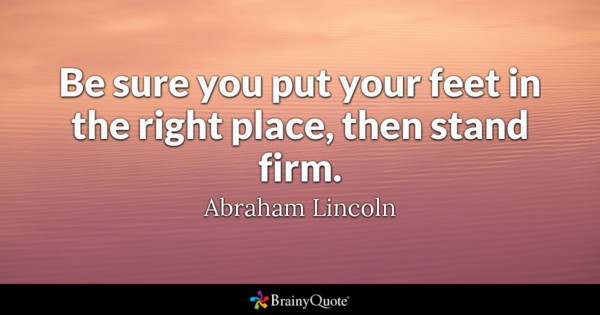 PHOTO CREDIT: brainyquote.com
""Be sure you put your feet in the right place, then stand firm"" Abraham Lincoln.
HAVE A NICE READ


---
REFERENCE:
You could also visit and Read:
ERIC KIM;HOW YOU CAN MOVE THE WORLD//ARCHIMEDES LEVER
http://erickimphotography.com/blog/2017/05/15/archimedes-lever/