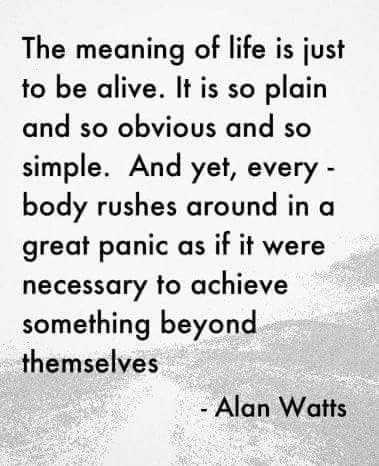 Many wonder: why am I here on earth? What is my life purpose? For some people it involves a tiring (life) long search. "I'm intended to do something with my life, make something out of it, something big, something special. But what? What is my path in life?"
Dear soul, it's not possible not to be on your path. You are already are on it, perhaps without even knowing it. You are here to be, nothing more nothing less. By simply being yourself and radiating your light you are already doing what you are here for on this earth ...
"Yes, but ... I am supposed to do this and that, I need to be more of this, less of that, I could do better only if... "
No, my love, you don't have to do anything, strive for nothing ... that's your ego. We don't have to become all an Einstein or mother Teresa to be a somebody in this world. Because you are already perfect. You are enough. Just by being you, radiating your Divine light, the love that you are, that is enough, that is your contribution, your way, at your own micro level. By simply being the love that you are, you put your stamp on this earth and you make your contribution. You are enough by simply being. So be you!
Namasté 🙏💖✨🕉