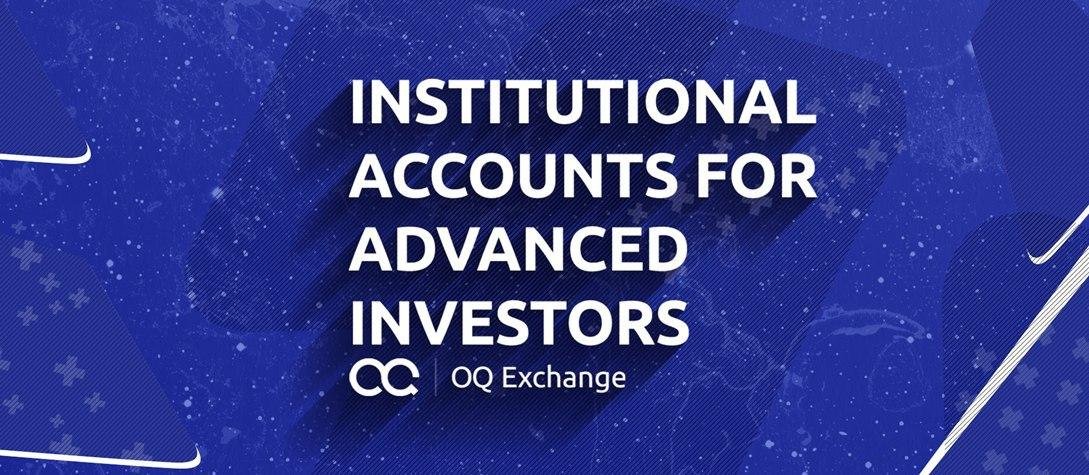 With the development of blockchain technology and the creation of a reliable ecosystem, more and more investors want to invest in a new class of assets. Common way to quickly increase equity is trading on cryptocurrency exchange. Expand your product suite through OQEX Global time-proven and stable infrastructure.
OQEX CN running since 2017 in China Mainlands and having over 2,000,000 active customers. A few months ago, OQEX CN became OQEX Global and is now open to the world. Grateful to the high liquidity on the OQEX Global exchange, we can offer investors to profit by trading at a high rate! Any user can take advantage of our carefully selected, but wide selection of pairs for trading crypto assets, personal manager and more after the upgrade.
Why is it important to switch to Institutional account?
According to Use of Terms of OQEX Global, the user can't trade on the exchange without KYC Verification and Institutional account. In exchange for demand of Institutional accounts, we offer the best conditions for users. For Institutional account available:
Trading at the best cryptocurrency rate;
Instant transactions due to high liquidity;
Deposit and withdrawal of funds without limit;
Fees is reduced to 0.02 for Maker/Taker;
Personal manager in the user's native language.
No charge for deposit and minimum fee for withdrawal;
Free upgrade.
In addition to the above advantages of OQEX Global, we also improved the exchange interface for convenient trading and made simple the functionality of your personal account. Trading with OQEX Global is so easy!
Individual Account Upgrade to Institutional. Requirements
OQEX Global has requirements of upgrading Individual account to Institutional account. This requirements do not apply for opening an Institutional accounts.
Requirements of upgrading to Institutional Account:
Acceptance of Institutional Terms of Use.
Customer's jurisdiction is not forbidding the use of Institutional cryptocurrency.
Success finish of know-your-customer rules and Identity verifications.
The Account equity of total cryptocurrency assets is more than USD $25,000 equivalent.
OQEX Global reserves a right to lower the requirements at any time and at its sole discretion. OQEX Global does not have a right to reject Institutional Account upgrade if Account follows all listed rules above.
How to upgrade account to Institutional?
First of all, you need to pass the standard registration, if you don't already have an account on OQEX Global. On the left in the menu, find "KYC Verification", choice "Individual account", fill out the form. After the Individual Account is verified, in the "KYC Verification" section, select and fill out the "Institutional account" form. Once the required materials are provided, a team of customer service managers will begin the verification process. As a rule, the answer about the status of your application comes within two business days.
After the approval of your application, your account will be automatically transferred to a new status and you can immediately start bidding.
Have a successful trade!