Hi,
last week I've started a new challenge, where I present some of the companies that I follow for a buy&hold.
The companies need to fulfill over 70% of my criteria to even land in here.
This are:
are they going to be around in 25 years
are they market leaders
does the company expand or invest in research
does the company have a solid board
can the company recover if it is hit by a scandal or recession
was ROI over 3% in the past 10 years
shall not be in a communist state
---
Today I will present Gilead Sciences, Inc.. Yes, a lot of people are against pharma companies, I know. I'm not, as I found them valuable for the development. Do I find them all the time ethical? No, for sure not, but I'm not into ethics at the moment.
Why Gilead? Today because they are producing Remdesivir, an effective medication in the fight with Covid-19. Also they fulfill most of my criteria posted above.
Are one of the world leaders in viral research, where I think they have a high chance to bring a vaccine against some of the more serious viral diseases. It is a research company, in a not communist state and I think, they will be around for the next 25 years. Board has experts in. For me this would be enough to add it into my portfolio.
This crisis is bringing in the end new opportunities for the people who have patience and which know to act accordingly. I will try to be on the winners side or at least not on the losers one.
What do you think about this company?
---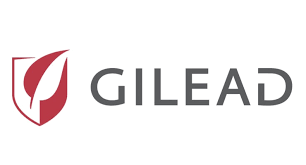 ---
I'm not a financial analyst or professional, so what I write here is not an advice and shall be seen as a personal view.