Samuel has vast experience in the digital currency and fintech industries and has held previous roles in sales management and product development. Read on below for our interview with him and to learn more about his involvement in COTI's early beginnings and what's in store for us in the upcoming years.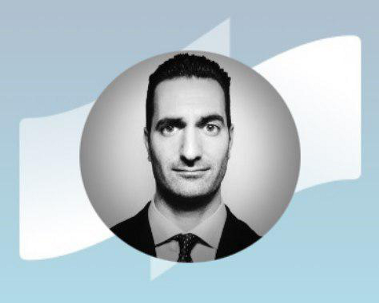 What did you do before COTI?
Well In 2011 I had to write a seminar paper on electricity and power conservation as part of my environmental and earth science studies. As a technology enthusiast, and as a result of the fundamentals of my seminar paper for electrical equipment and power consumption for third world countries, I came across discussions about peer to peer transactions, as well as the Satoshi Nakamoto paper. I was simply amazed by the system and knew that cryptography would be a major part of my life at a later stage. In 2013, I was an enthusiastic supporter of Peercoin and was very intrigued by its proof of stake mechanism. Before joining COTI, my core occupation centered around business dealings for on-board diagnostics devices for the European automotive industry. 
 How did COTI start back in late 2016?
COTI is an idea that I came up with after understanding that there was a major need for a secure, scalable and instant payment system that would support both fiat and crypto payments. Both I and David Assaraf, my partner and co-founder, quickly realized that just as the financial industry has its own secure, comfortable and recognized ways of transacting, we too needed to come up with a solution to make crypto payments as easy as fiat. Of course, after the initial idea, we came up with multiple solutions so that COTI could truly represent the next era of payments. We began to string together a number of advisers and partners to carry out the concept, including Shahaf Bar-Geffen who became our CEO. 
 What were the first steps?
The first steps were really in finding the right people for the project. We shuffled around and had to work extensively to find the proper developers and operations setup for COTI. I really can't express how much time, effort and money went into creating a complete chain of dedicated employees to make that happen. Once we had a dedicated team, along with a clear vision, the path was wide open for COTI to disrupt the status quo for payment technology.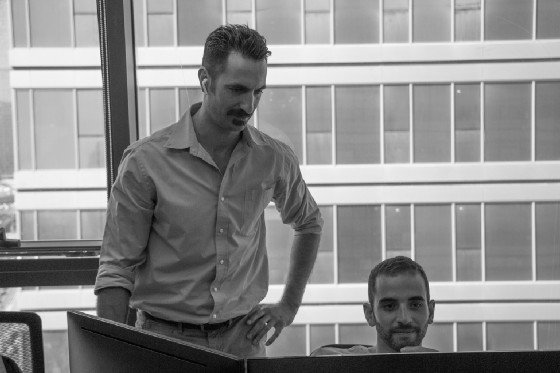 What were your major concerns?
We had a great backup in terms of financial support and knowledge, so our main concern was the actual atmosphere in the crypto space with its uncertainties. Some of our core team members arrived from various financial institutions, so they were entering into a completely different world with different rules than they were accustomed to. 
 What have you done at COTI from the beginning until now?
I am in charge of the company assets, one of which is the community. I'm also involved in investor relations and business development and am in charge of COTI's various partnerships with other projects and companies. 
 What challenges have you overcome and how?
2018 wasn't a great year for crypto in general, but we got through it extremely well, both from a funding and technology perspective. The challenges that I saw were very much connected to timelines, which we worked tirelessly to meet, although the project has evolved into a much bigger scale technology than what we had anticipated.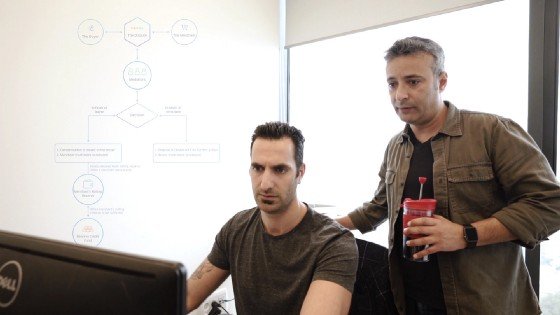 .
 When you founded COTI, what were your expectations and vision for the first years?
It depends on which area we're talking about. I think in terms of technology, the project as it is now is already amazingly impressive, and we are looking forward to our roadmap plans. Looking at adoption, we are currently in negotiations with some big companies and are working very hard on our adoption plan. That being said, the COTI ledger already has more than $5M processed transactions, and we are aiming to reach around $50M by the end of 2020. 
 You had the opportunity to travel around the world to represent COTI in roadshows and conferences, tell us a bit more about this experience and what you've learned.
The best part of it all has been meeting great people who I'm always in touch with. Each and every connection has led to new opportunities and partnerships, all sorts of cooperations and colossal exposure for COTI in general.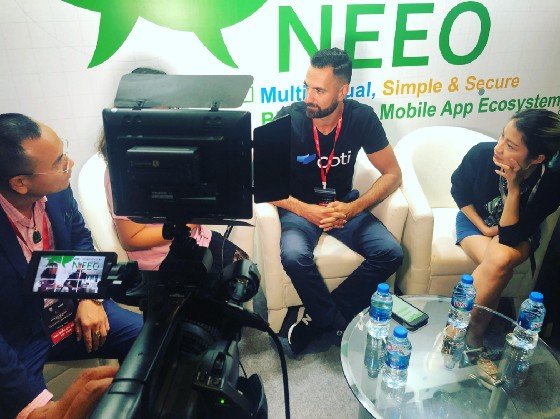 Samuel Falkon interviewed during the Asia roadshow
 What will COTI be in the next five years?
I think COTI will be among the leading solutions for payments and remittance and will function as a global payment solution for multiple companies that are looking for the easiest and most efficient way to create an interconnected chain of value, both for crypto and fiat transactions. We have complete confidence in our ability and that of our partners who are all keen to implement our solutions. All in all, everything looks very promising. In COTI we trust.
Follow Samuel on Twitter, Medium Blog, and Linkedin
For further information, visit COTI . You can also join COTI Telegram group to chat with Samuel Falcon and the rest of the COTI team.