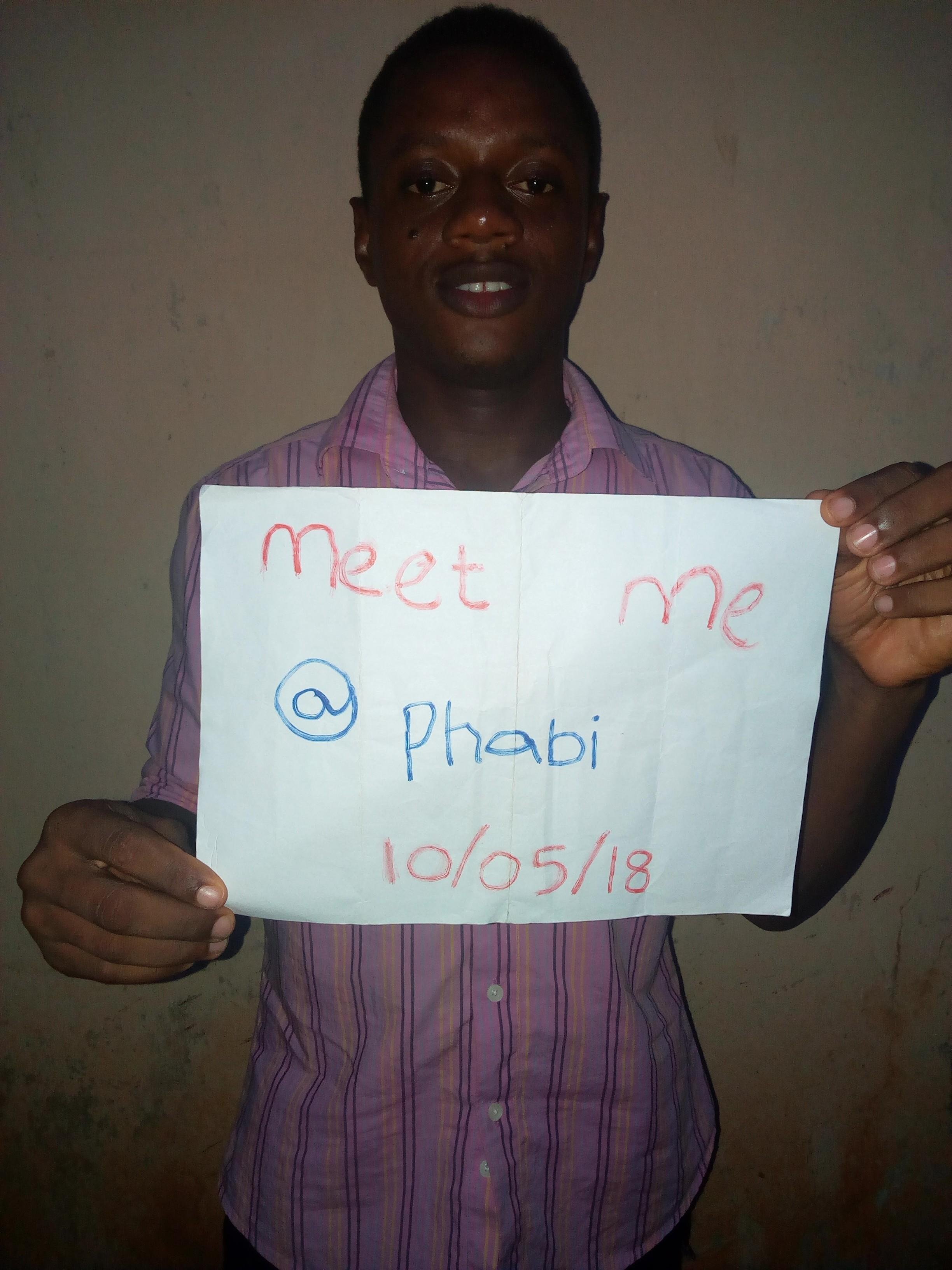 Introduction
Hi everyone. My name is Dania Fabian and my identity here on steemit is @phabi.
---
I'm a Nigerian, a graduate of Linguistics from the Federal University of Benin, Edo State.
Meeting and interacting with people has always been a pleasure and desire. I'm a lover of nature and adventure. Photography (live and still) is an ardent desire of my heart. While I still nurture these desires, I engage in research and and freelance writings. Knowledge and its expansion has always been a great interest. I'm so glad to be here and I hope to meet with great personalities here.
---
HOW I GOT HERE
I got to know about steemit some time around February, through some great guys in my neighborhood. They've been on this platform for a while and I've found it being wonderful, even though I had not yet joined. Thanks to @peakreal1 for his good coaching and tutoring skill which has helped me to become a member of this platform today. Though I had to wait a while for confirmation of my membership, it was a worthwhile experience with this great man being on ground to guide me. This tutoring and observation of other steemians like @dray91eu, coupled with my interest in internet and internet related matters, got me to consider becoming a member of this platform.
I was introduced to this platform by @peakreal1 and @dray91eu.
---
ASPIRATION
I was made to understand as part of the orientation and mentorship that steemit is all about blogging/writting. I hope through this platform, to improve my writing skill and also to develop more on my writing ability. I also aspire through this writing platform to be exposed to other things through which I can learn, as I will have to make some findings before I can write. I hope to improve on my research ability.
Knowing the value of friendship and the need to relate with others, I also hope to meet with new steemit colleague here on steemit. I know steemit will surely help me to meet with some colleagues with whom we can become friends and share ideas. Through this, networking and connection could become a reality.
I'm so excited to be a steemian because I know that through my writings and posts, I will earn some financial rewards, just like other steemians on this platform. I know that my posts will be of quality content and through that, I hope to get some funds.
LIKES
SPORT
I'm a lover of various kinds of sport, and I have a great passion for wrestling, table tennis, scrabble, chess and other board games.
TRAVELING
Travelling and adventure is something I find quite interesting and fun. I love being in places with natural attractions. Travelling as a thing of interest has helped me meet with lots of people who have helped me be who I am.
READING
I enjoy and find much happiness in reading. I take much interest in inspirationals and religious books, though I read others as well. I'm open minded and open to criticisms and corrections. These I get, through these books. I'm sure that my interest in books will also help me here on steemit as it will inspire my write-ups through what I've learnt from these books.
CREATIVITY
I love creative mindsets. A desire for change backed with conviction leads to an action for positive change. I love it when people try to create a solution to problems around. A creative thinking is an outlet to lot of problems. Being creative is being constructive.
DISLIKES
INSINCERITY
Concealment of intention is one character I frown seriously at. I believe in upholding of the truth and sincerity of intentions.
CHEATING
I always feel bad anytime one cheats me or cheats on me. I feel like bad at any occasion and instance of cheating done to me or someone I know of.
---
CONCLUSION
I hope to meet with more people as the time goes on, make great posts, earn cool funds and above all, make my stay here on steemit worthwhile.
Thanks for reading my introductory post. I can't wait to read more comments here as I will be replying them, also:
show love by Upvoting
Thanks, I'm @phabi