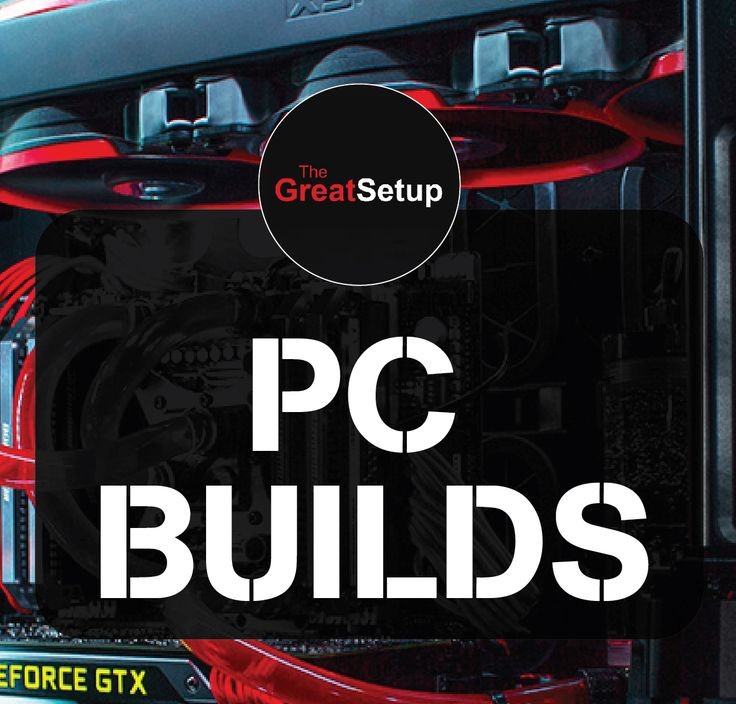 PC Workstation Setup, (Pleasure Room) Gaming Room Ideas -
You have to play, but always cancel plans that involves you having to leave your home just to enjoy your favorite game. Not anymore though, as you can now set aside a entire room for your pleasure, enjoy playing while spending quality time with your loved ones...
My Best Battle WorkStation Check...!!!
Gaming office battle station -
Computer: Alienware Aurora R5:
Intel® Core™ i7-6700K Processor (overclocked to 4.5GHz)
16GB HyperX® FURY DDR4 XMP at 2400MHz (overclocked)
NVIDIA® GeForce® GTX 1080 Founders Edition with 8GB GDDR5X
512GB m.2 PCIe SSD (Boot) + 1TB 7200RPM SATA 6Gb/s
850 Watt Multi-GPU Approved Power Supply with High Performance Liquid Cooling
Monitors: Acer 34" Predator & 28" 4K Asus PB287
Headset: Corsair Void RGB Wireless (White)
Headset Stand: Luxa2
Speakers: Logitech Z-5450 (5.1 Wireless Surround Sound – cira 2004)
Mouse: Corsair M65 Pro RGB
Keyboard: Corsair Strafe RGB
Mousepad: Razer Firefly RGB
LED Lights: Philips Hue (a lot)
Chair: Arozzi Mezzo
Second Computer: 27" iMac 5K
Desk:
Custom made from multiple Ikea Linnmon desks (black and white) and 3 Alex Storage Drawers (black and white)-
Written by Imgur.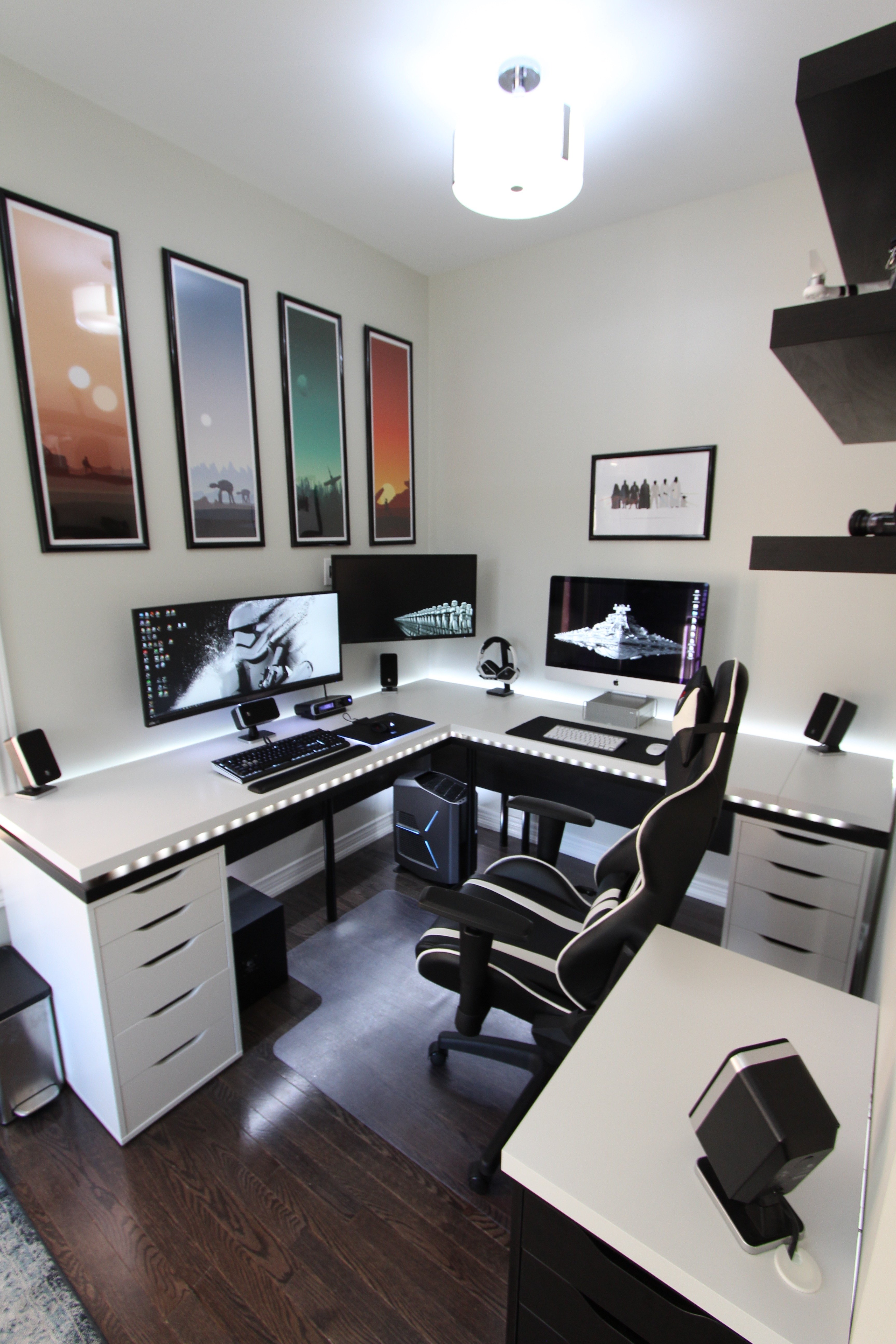 ![d3Gl3hx.jpg]
(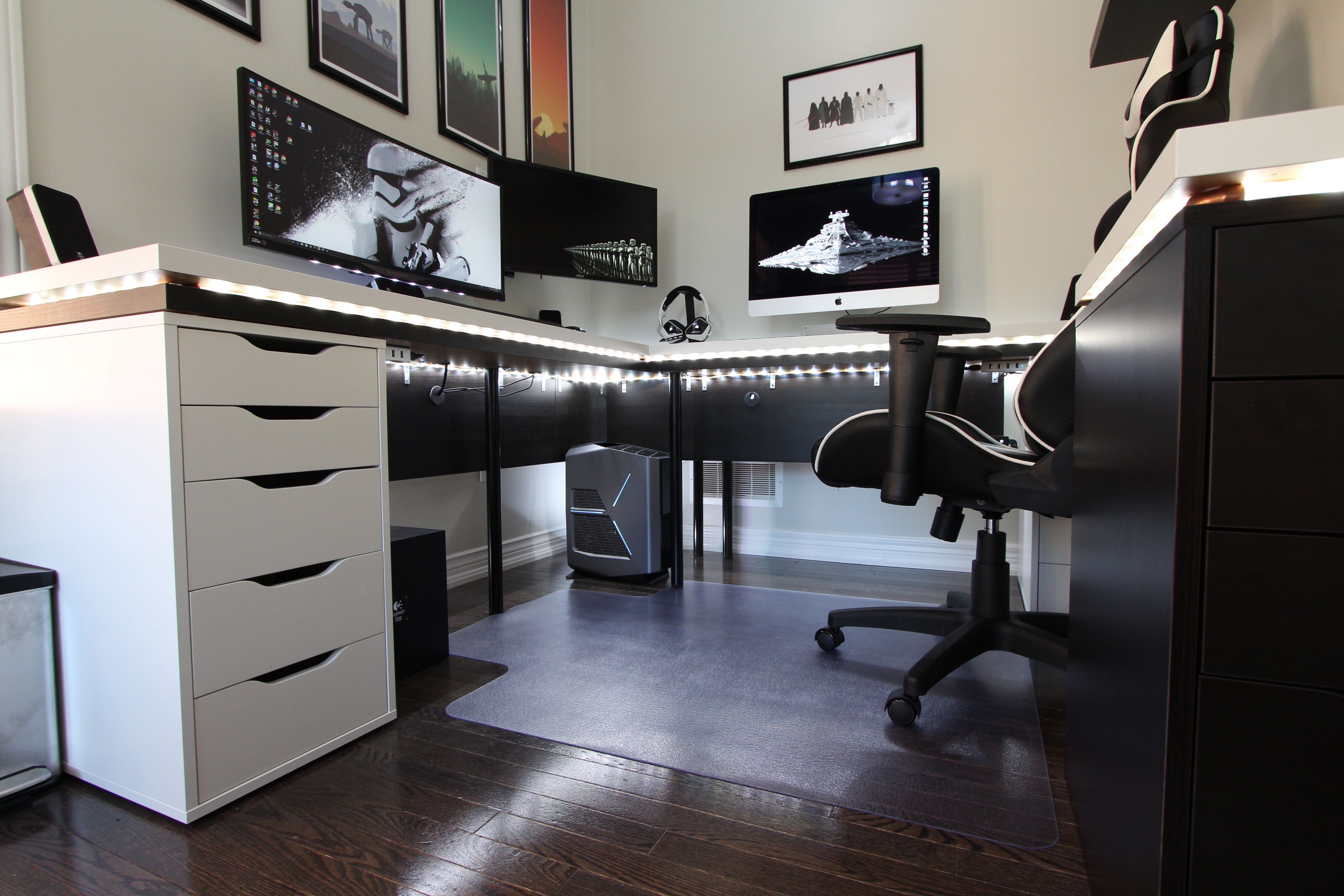 )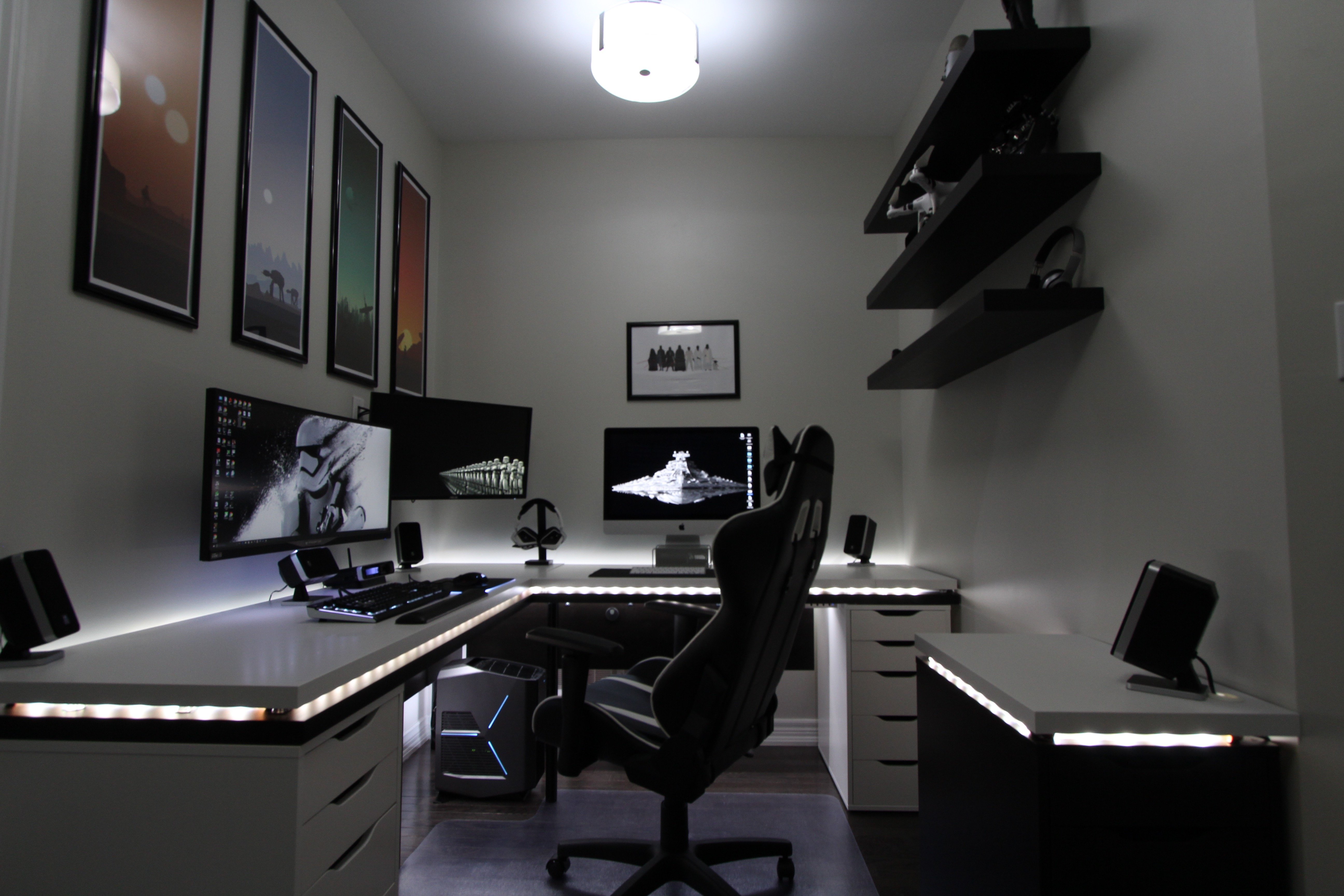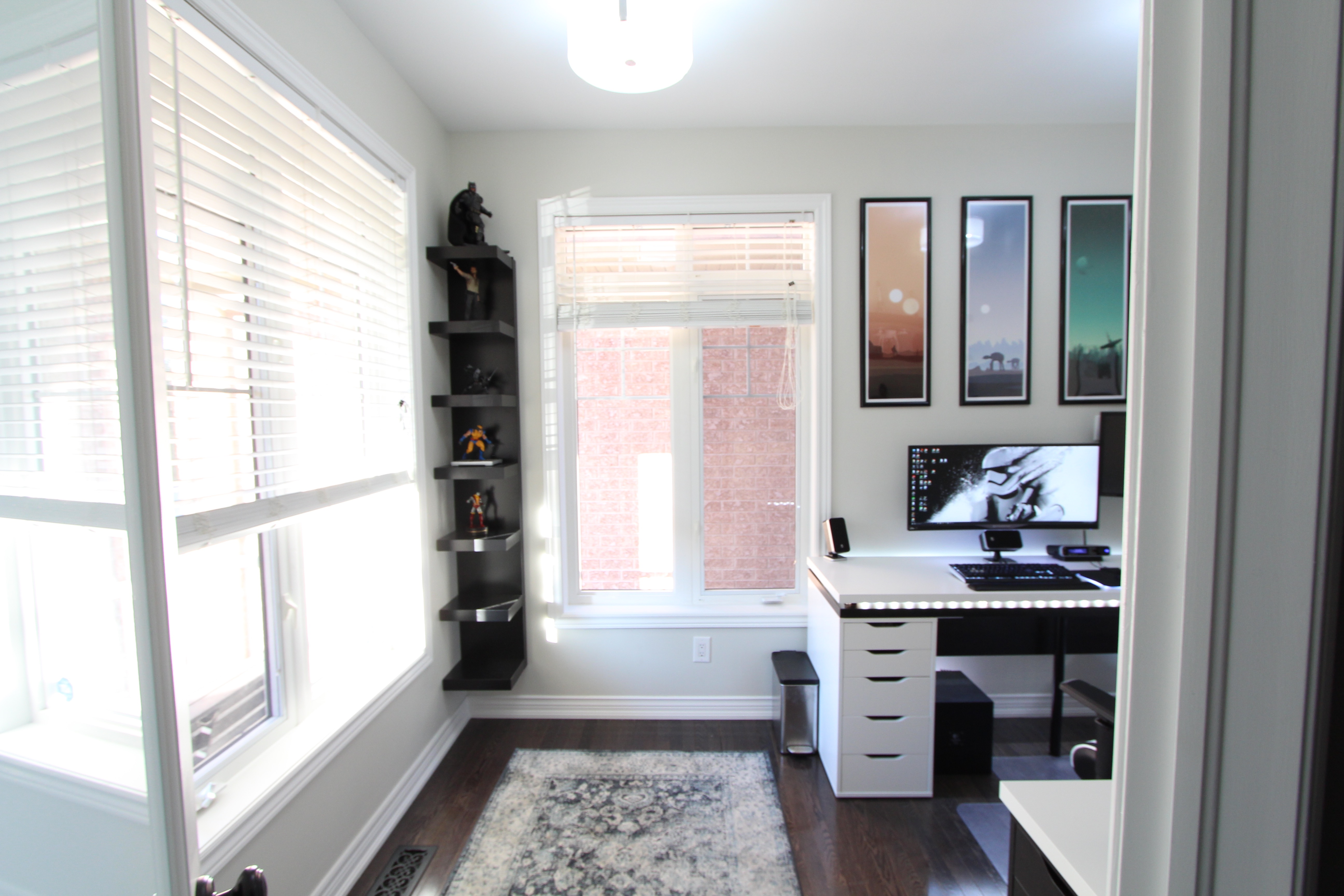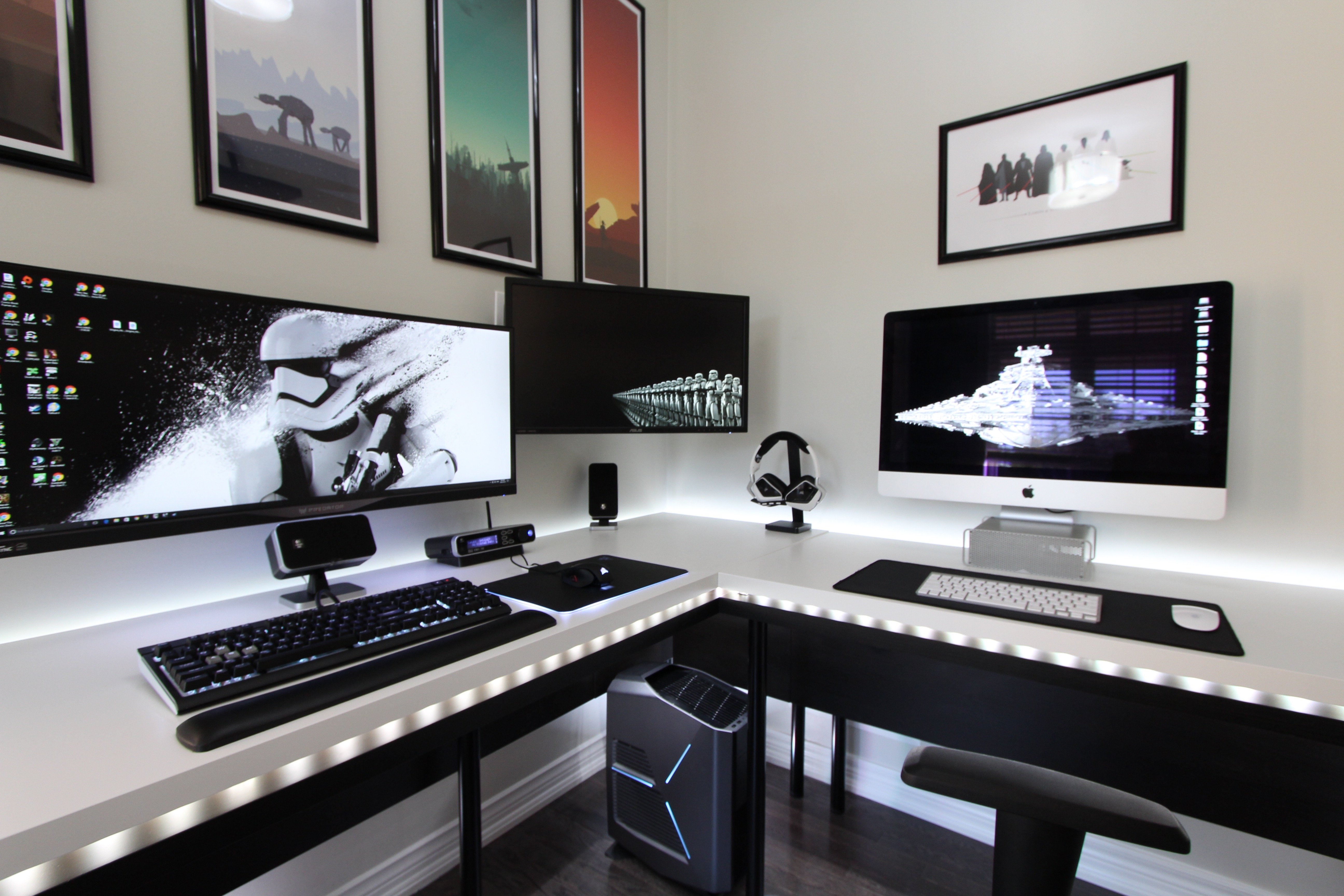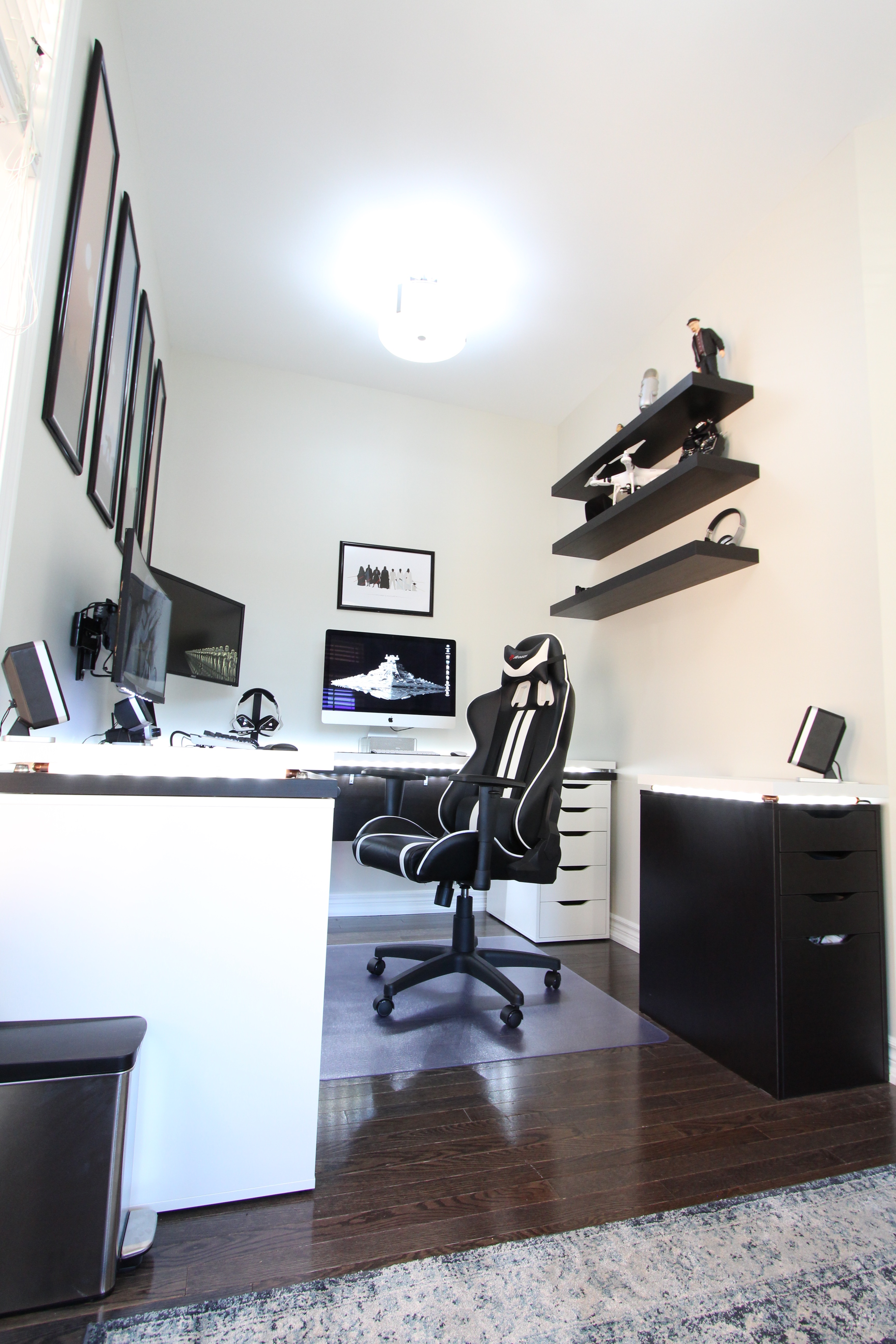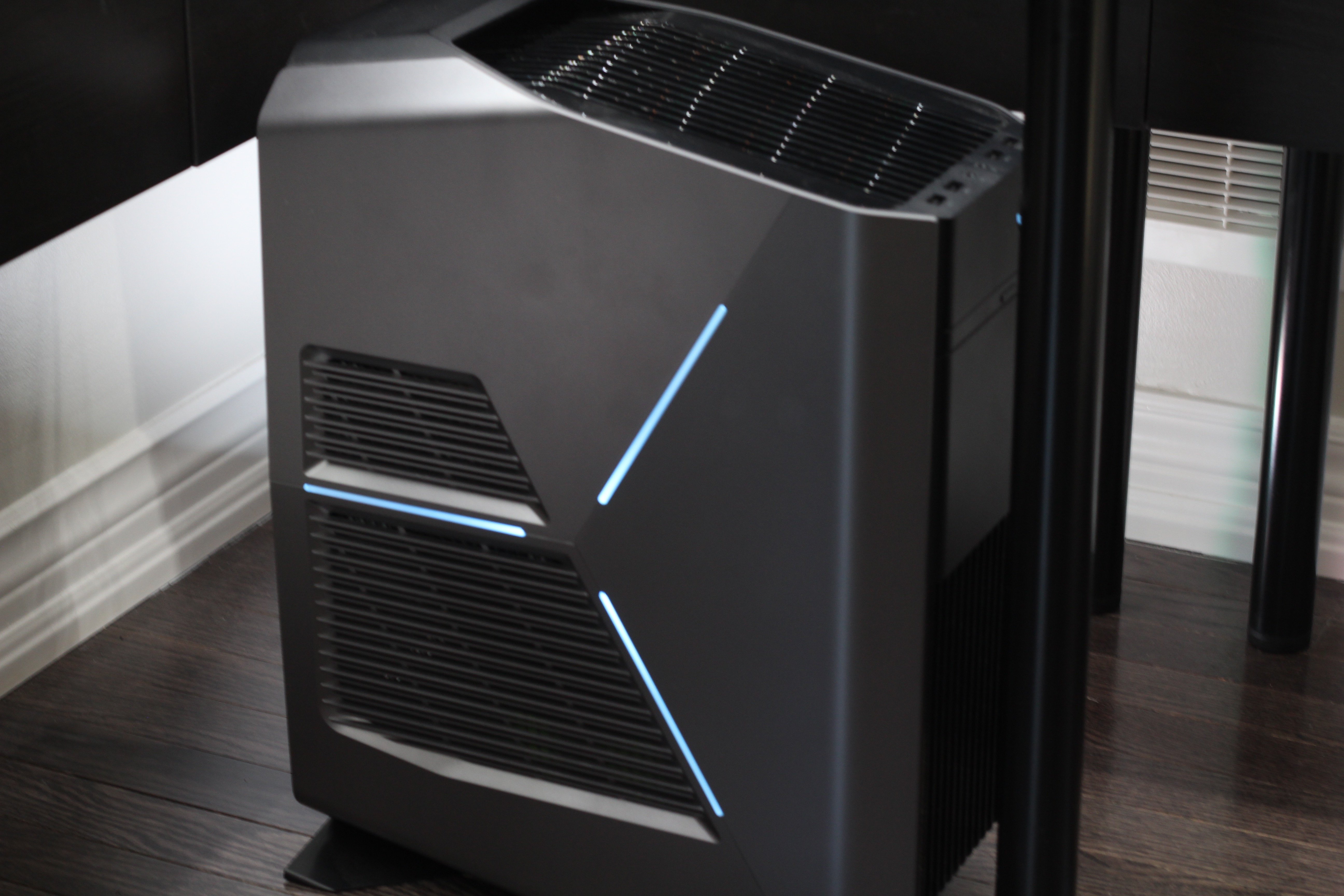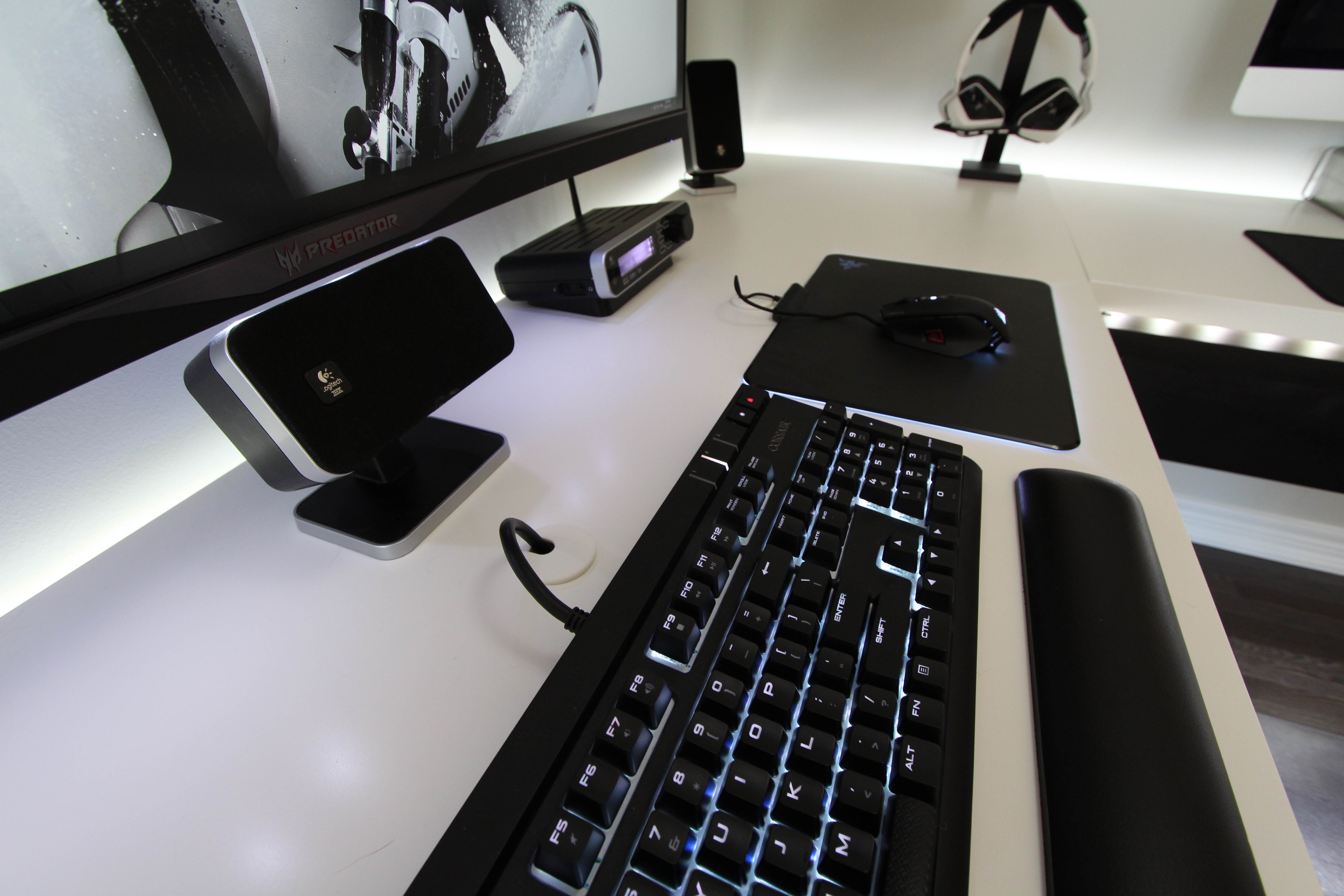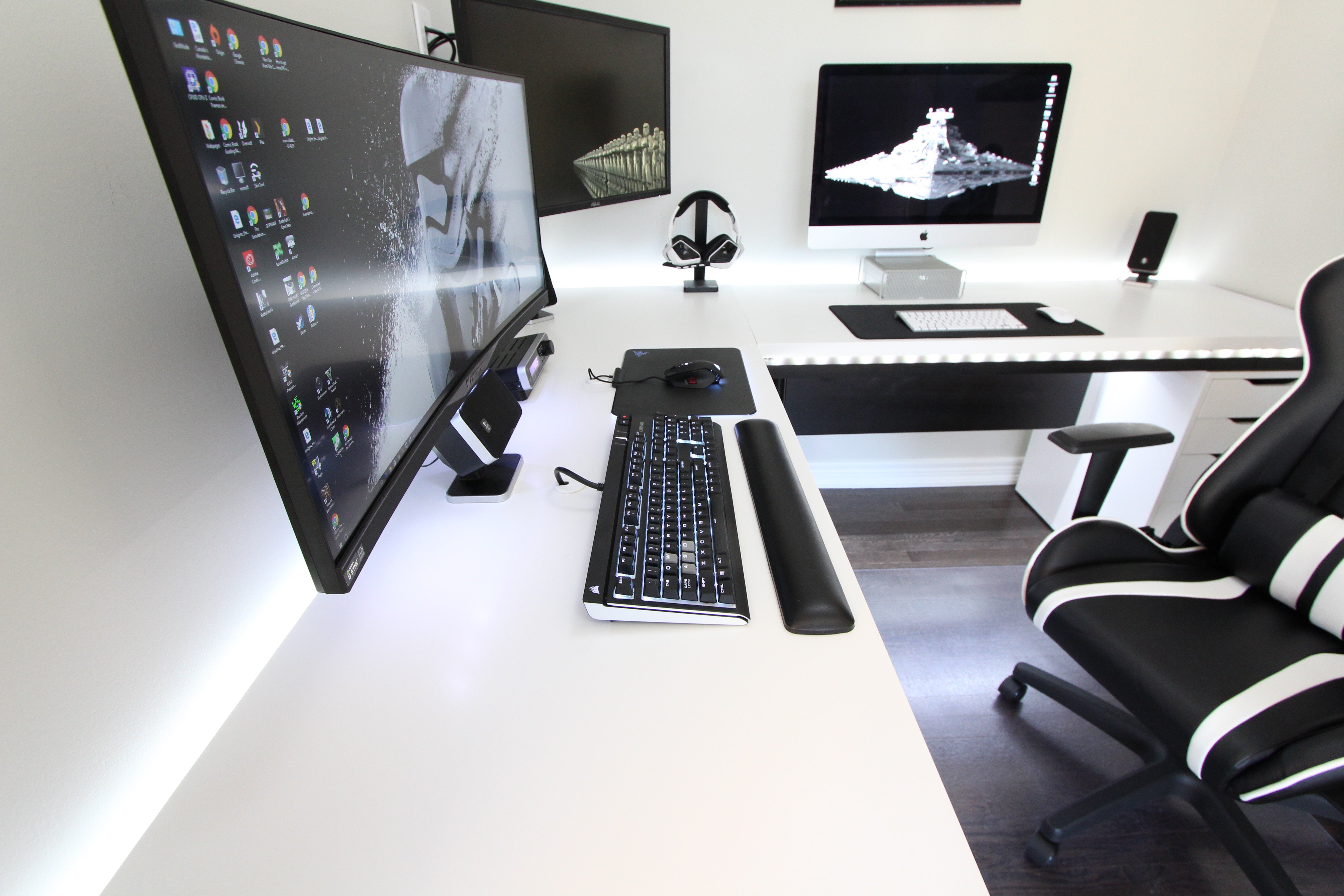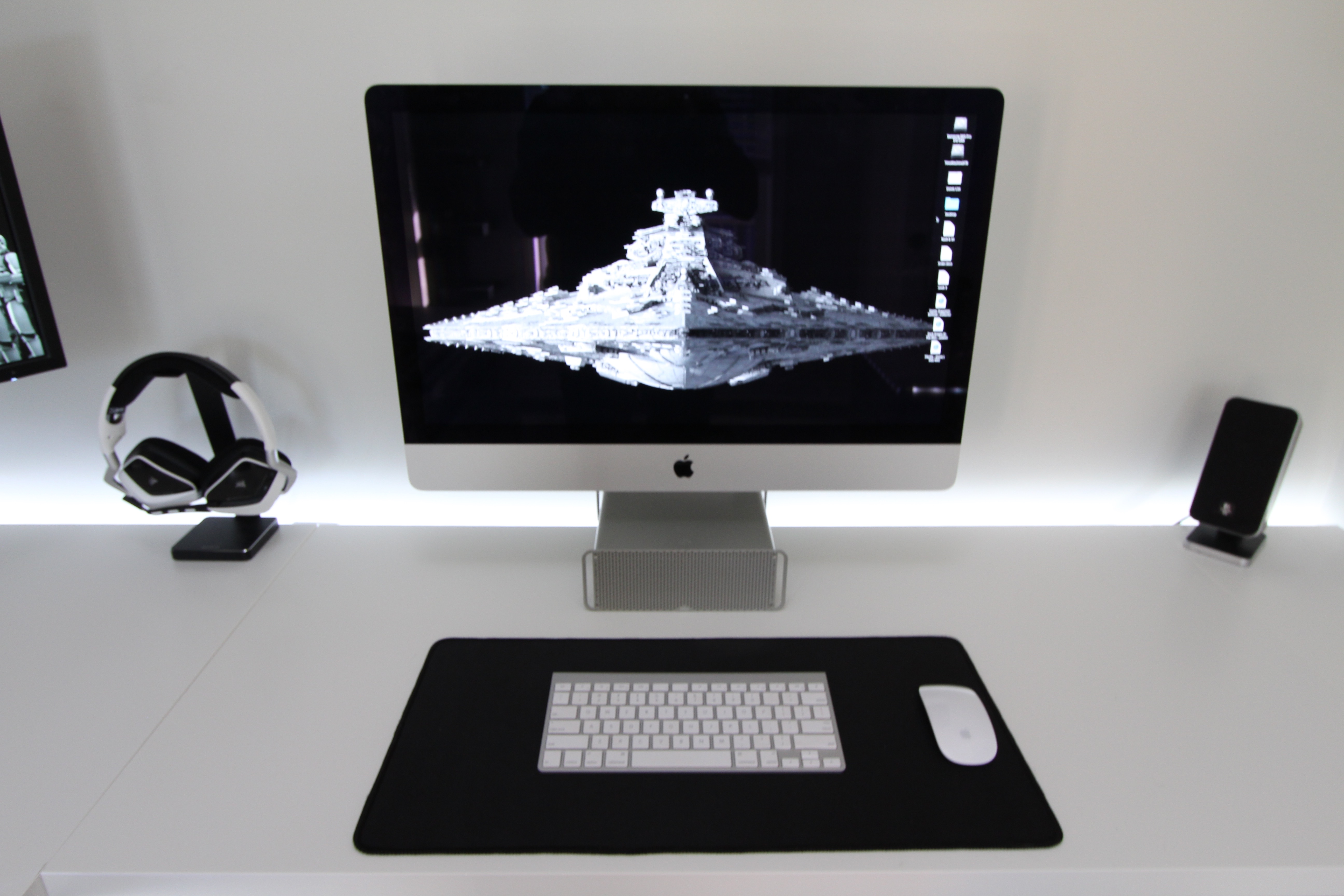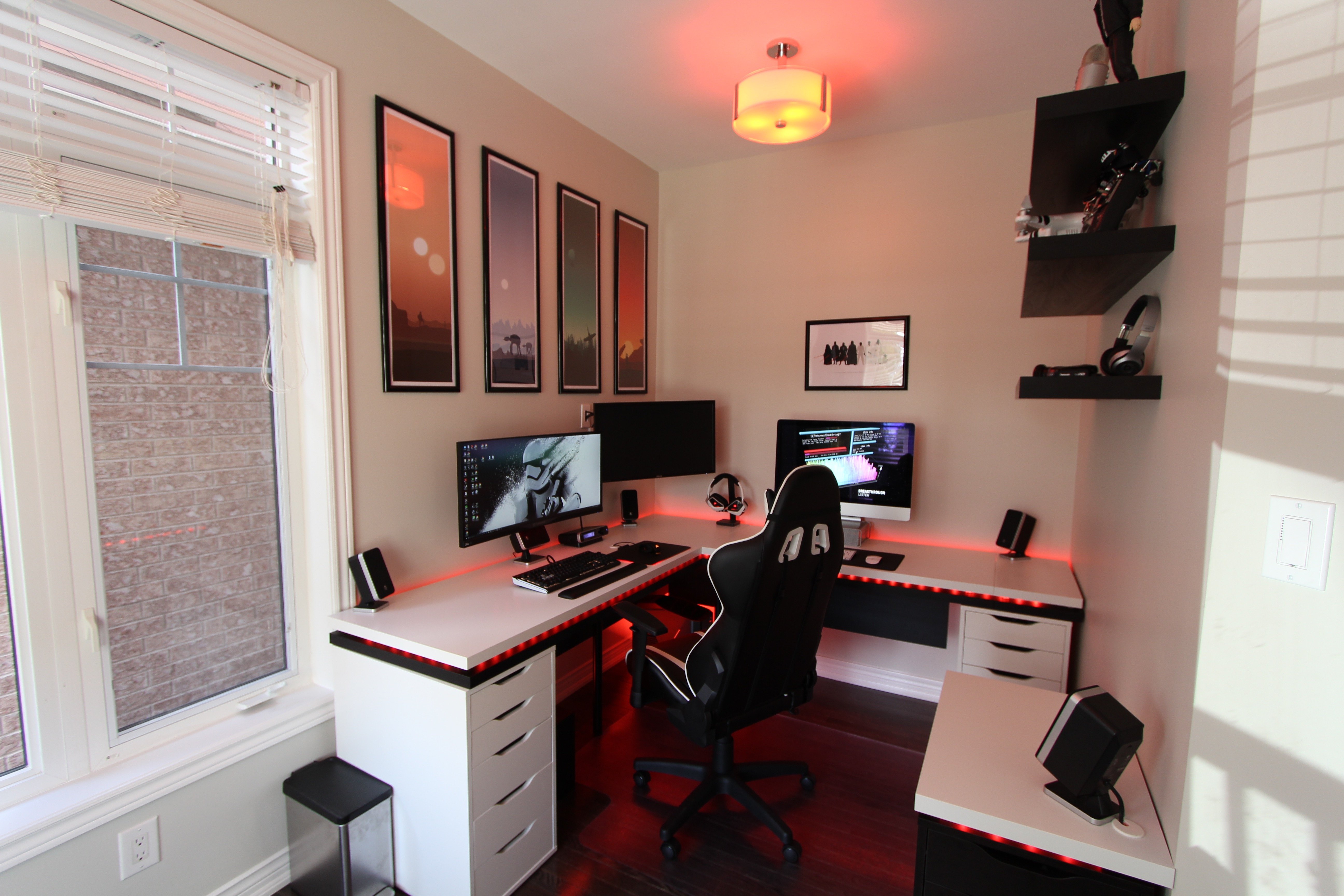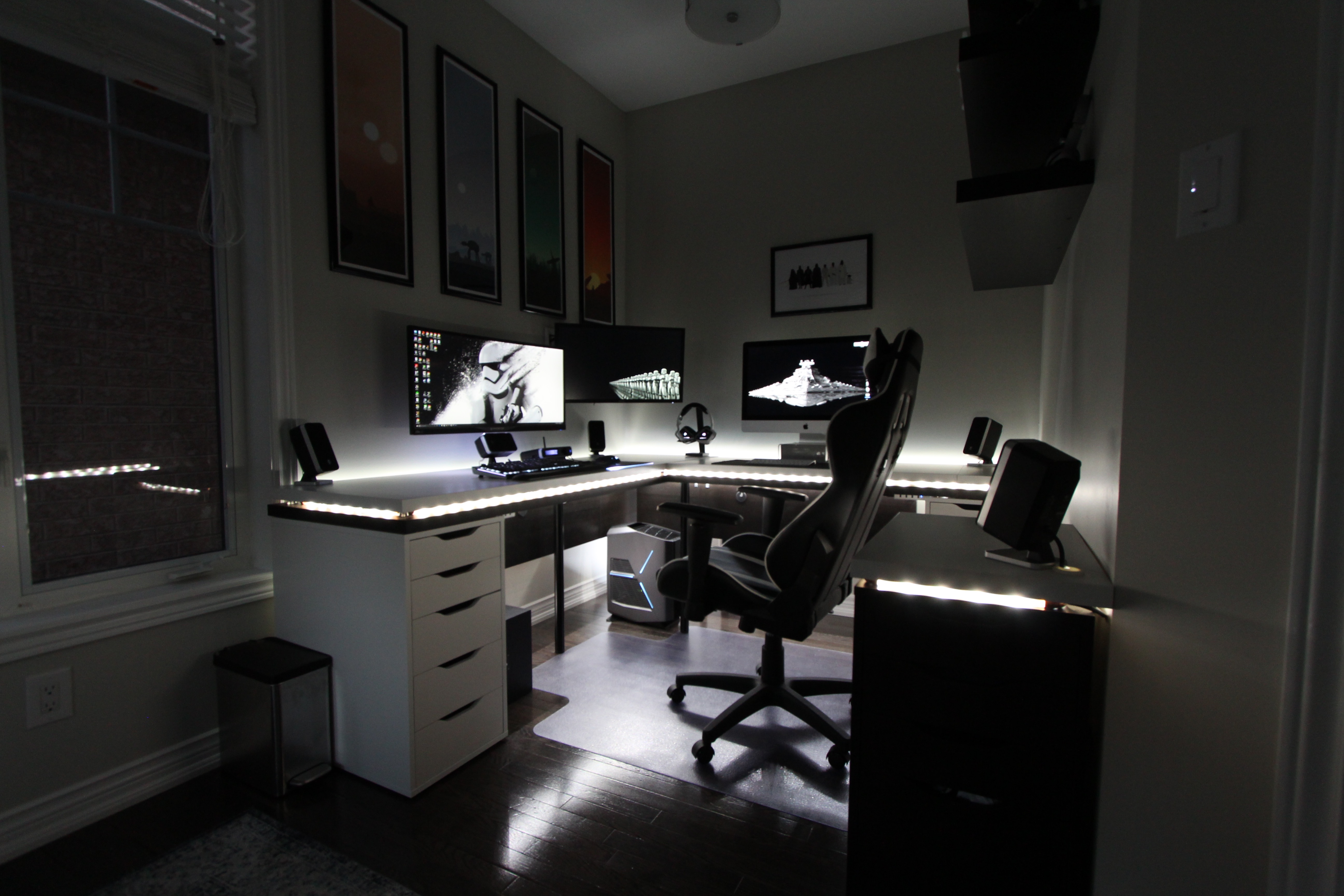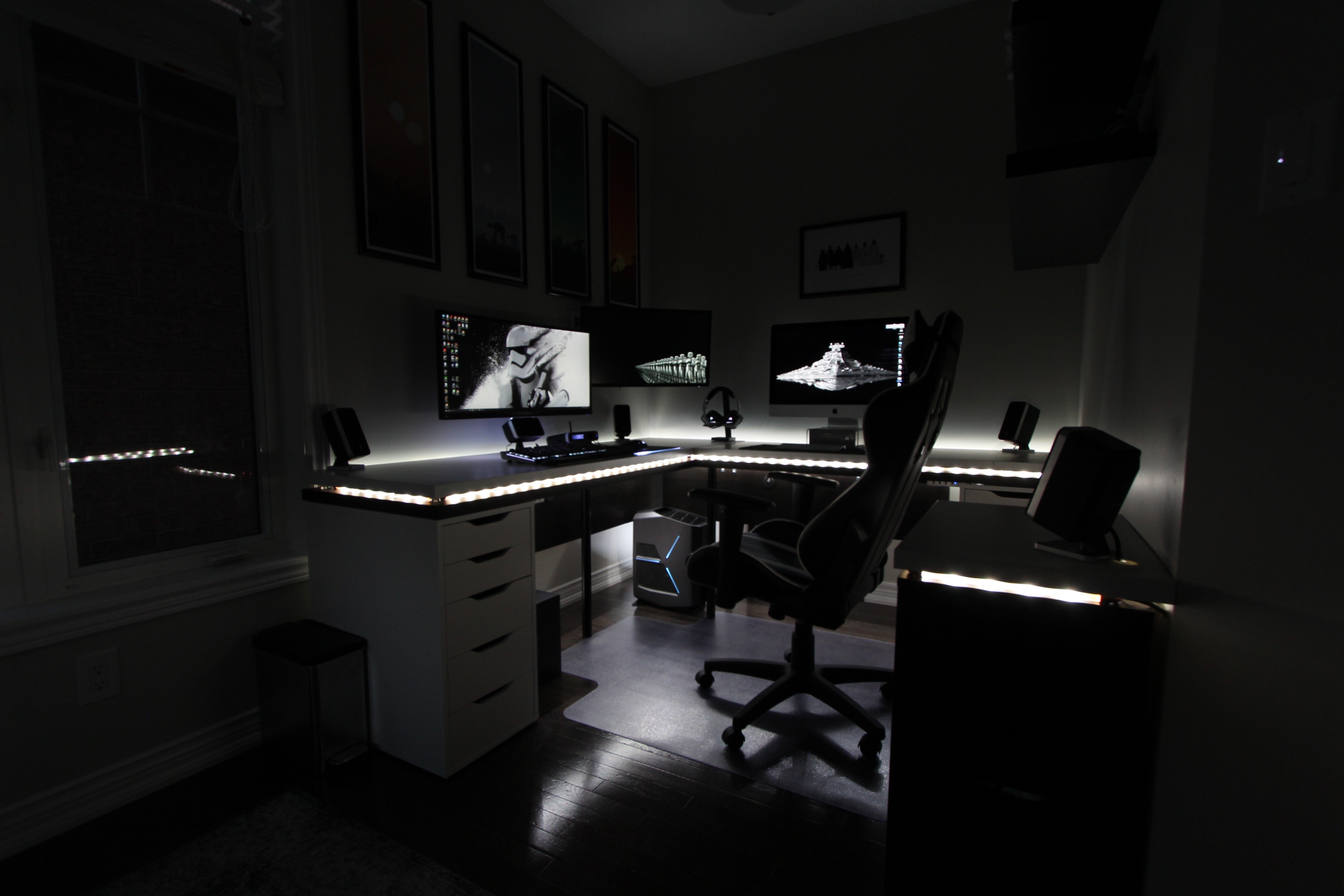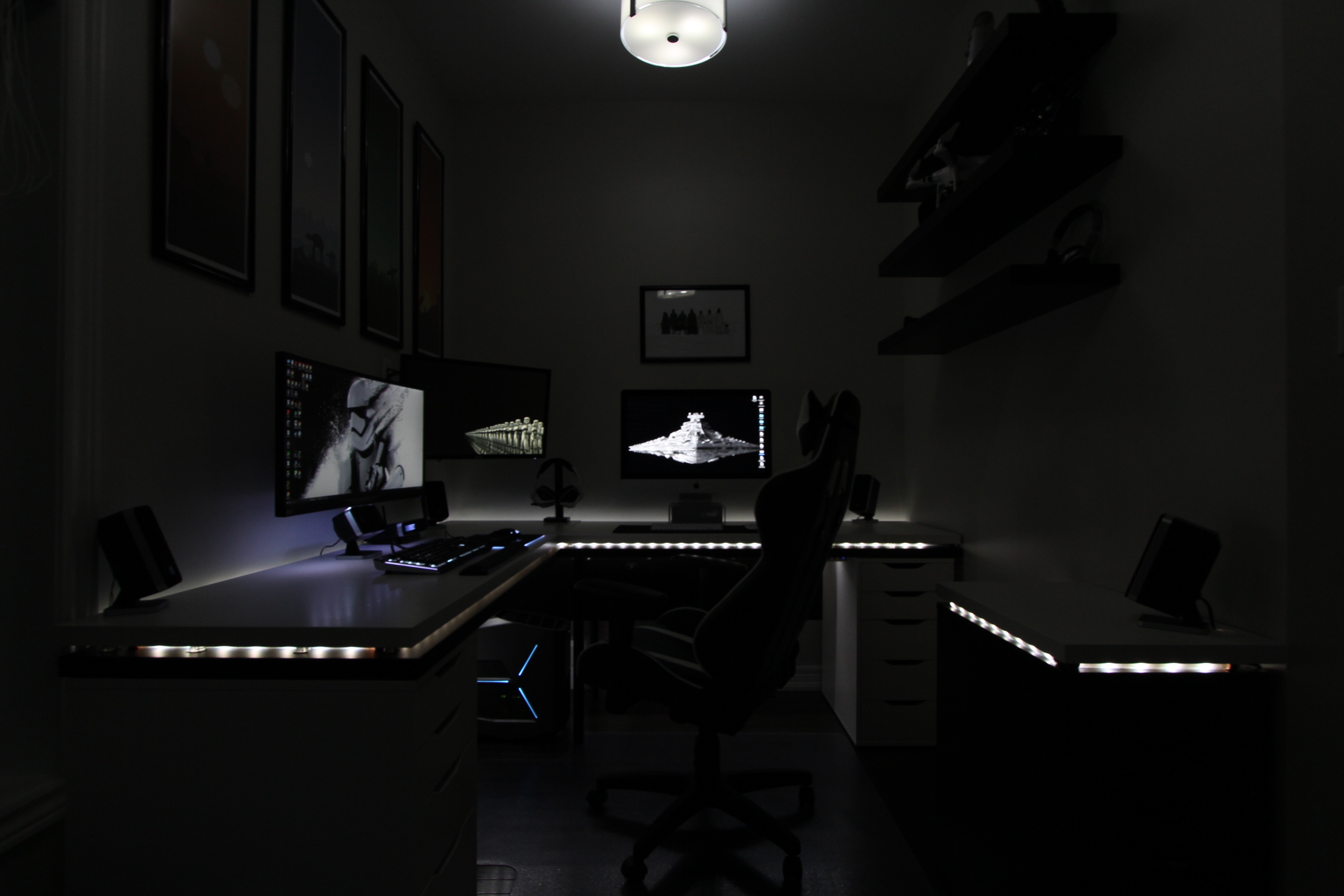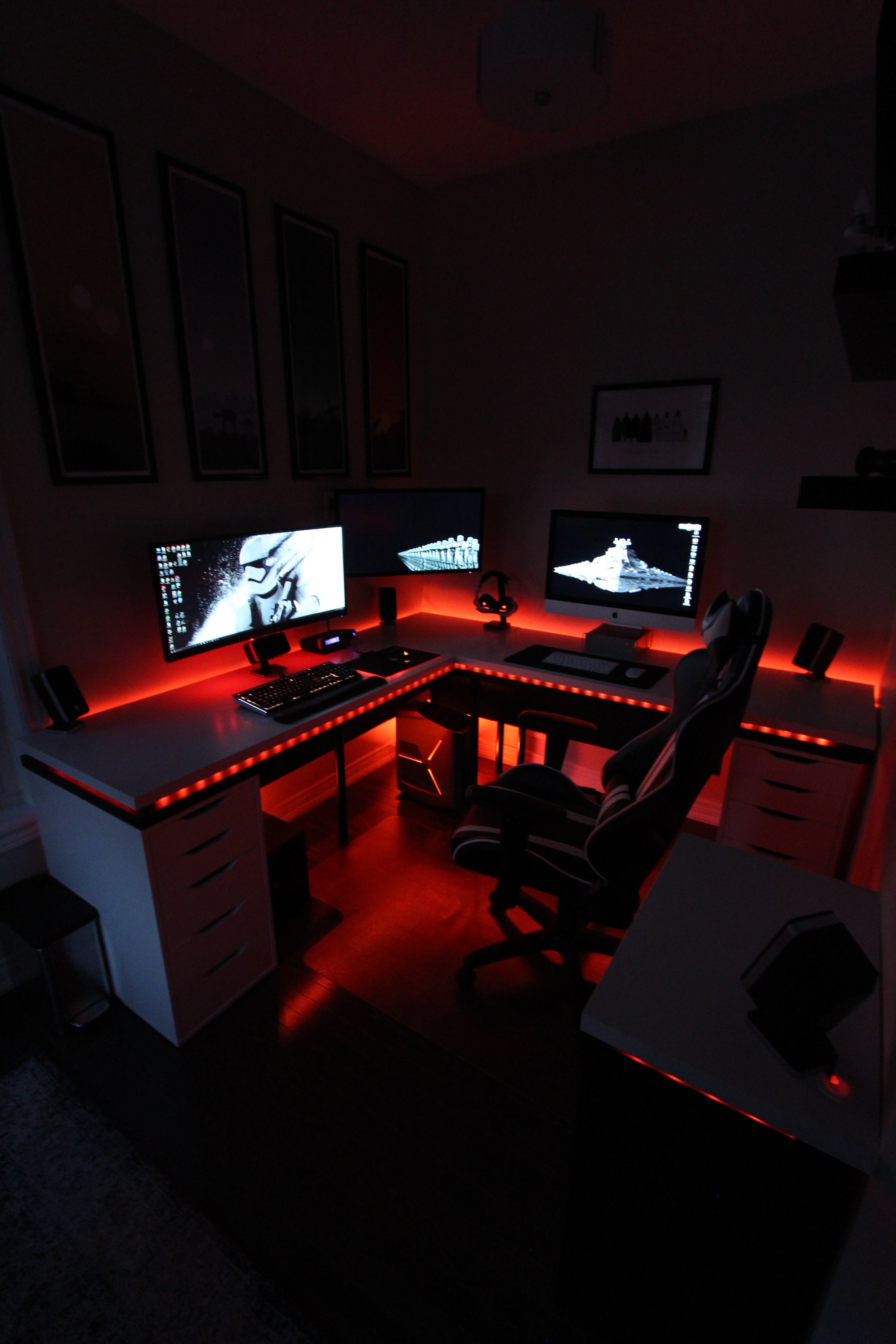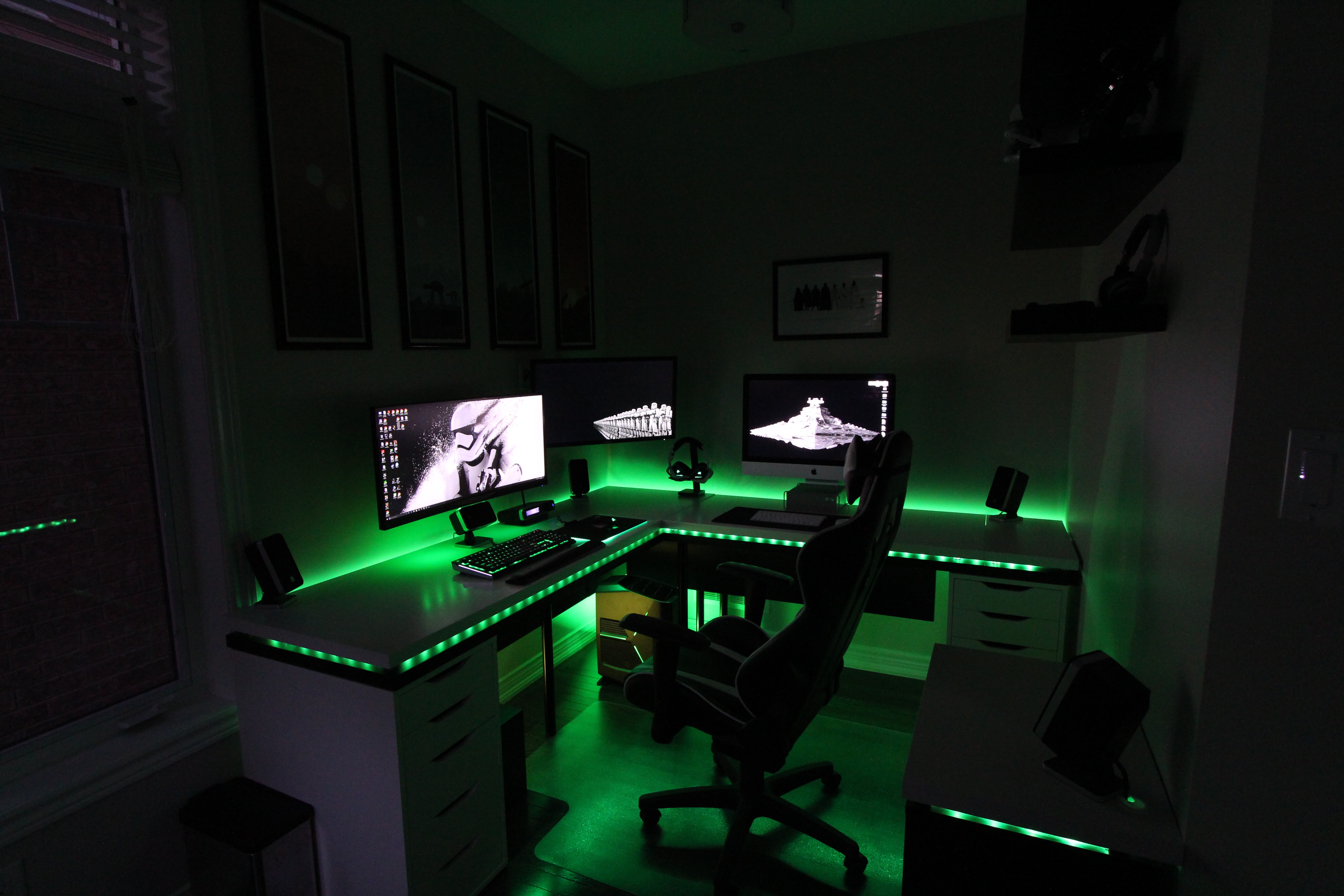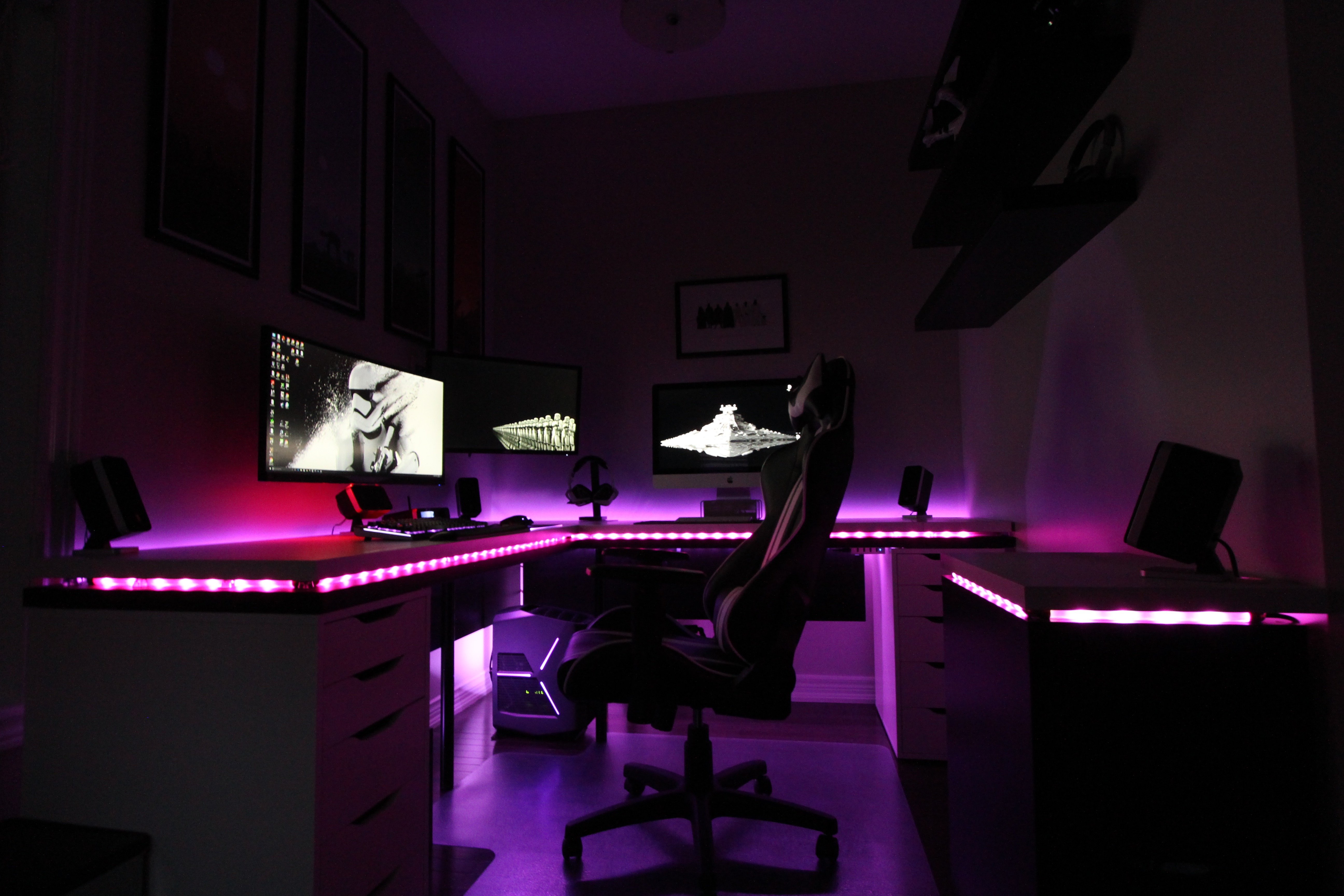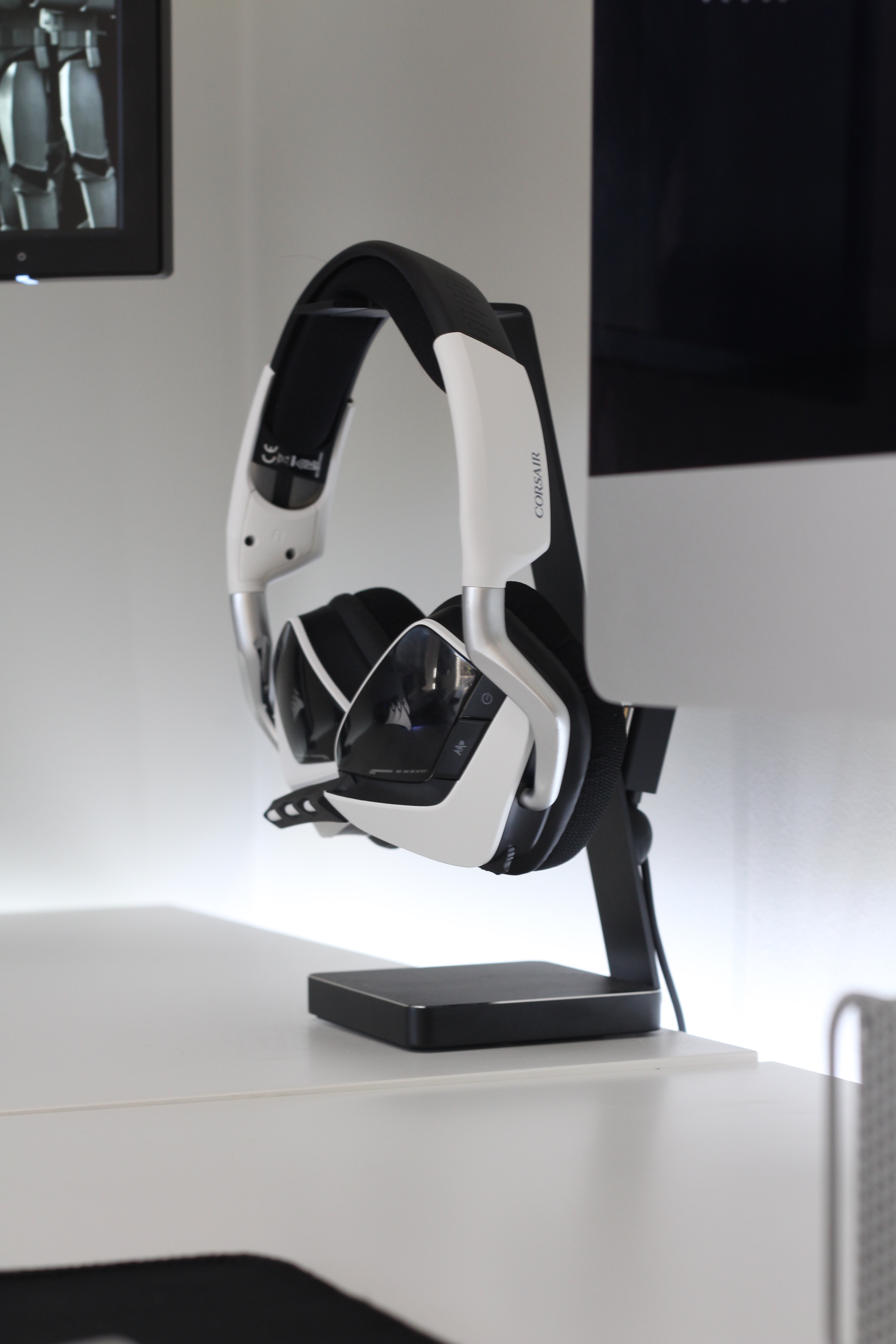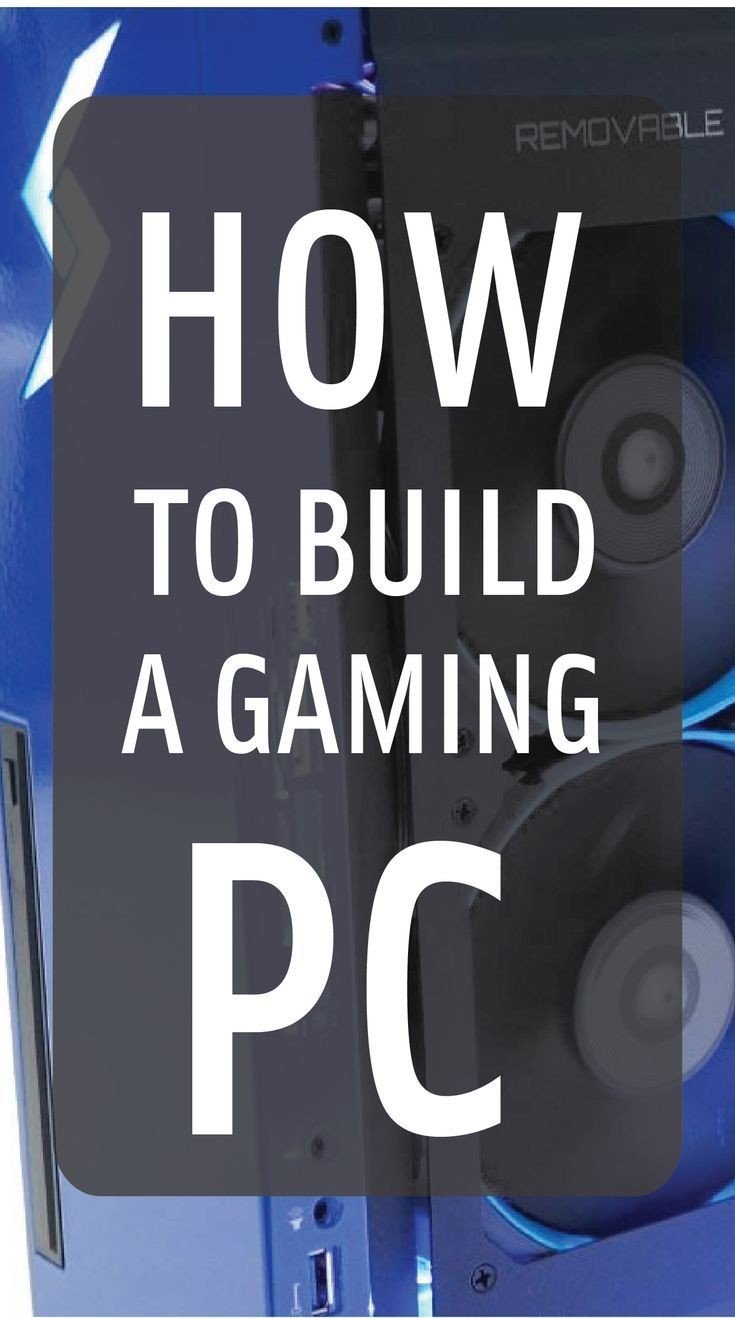 Follow🏃 @ahmedbello82 for more thrilling blog on gaming room ideas and how you can build one or two ...😉