THE WALKMAN.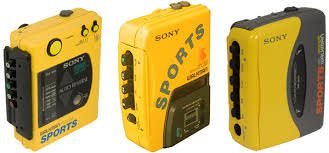 In the late 1960s, Andreas Pavel and his friends gathered regularly at his house here to listen to records, from Bach to Janis Joplin, and talk politics and philosophy. In their flights of fancy, they wondered why it should not be possible to take their music with them wherever they went.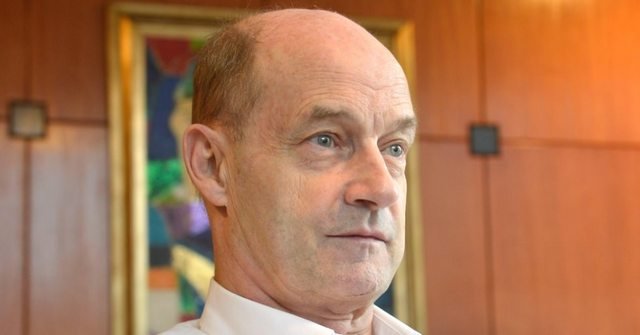 Inspired by those discussions, Pavel invented the device known today as the Walkman. But it took more than 25 years of battling the Sony Corporation and others in courts and patent offices around the world before he finally won the right to say it: Andreas Pavel invented the portable personal stereo player.


"I filed my first patent a complete innocent, thinking it would be a simple matter, 12 months or so, to establish my ownership and begin production," he said at the house where he first conceived of the device. "I never imagined that it would end up consuming so much time and taking me away from my real interests in life."
In person, Pavel seems an unlikely protagonist in such an epic struggle. He is an intellectual with a gentle, enthusiastic, earnest demeanor, more interested in ideas and the arts than in commerce, cosmopolitan by nature and upbringing.
Born in Germany, Pavel came to Brazil at the age of 6, when his father was recruited to work for the Matarazzo industrial group, at the time the most important one here. His mother, an artist named Ninca Bordano, had a home built for the family that included a studio for her and an open-air salon with high-end audio equipment, meant for literary and musical gatherings.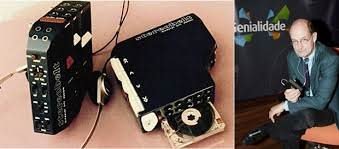 Except for a period in the mid-1960s when he studied philosophy at a German university, Pavel, now 59, spent the remainder of his childhood and early adulthood here in South America's largest city, "to my great advantage," he said. São Paulo was experiencing a period of unusual creative and intellectual ferment then, culminating in the Tropicalist movement, and he was delighted to be a part of it.
When a station called TV Cultura was licensed to go on the air, Pavel was hired to be its director of educational programming. After he was forced to leave because of what he thinks was political pressure, he edited a "Great Thinkers" book series for Brazil's leading publishing house in another effort to "counterbalance the censorship and lack of information" then prevailing.
In the end, what drove Pavel back to Europe was his discontent with the military dictatorship then in power in Brazil. By that time, though, he had already invented the device he initially called the "stereobelt," which he saw more as a means to "add a sound track to real life" than an item to be mass marketed.
"Oh, it was purely aesthetic," he said when asked his motivation in creating a portable personal stereo player. "It took years to discover that I had made a discovery and that I could file a patent."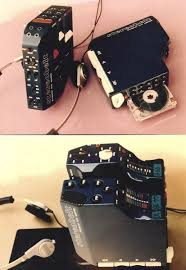 Pavel still remembers when and where he was the first time he tested his invention and which piece of music he chose for his experiment. It was February 1972, he was in Switzerland with his girlfriend and the cassette they heard playing on their headphones was "Push Push," a collaboration between the jazz flutist Herbie Mann and the blues-rock guitarist Duane Allman.
"I was in the woods in St. Moritz, in the mountains, the snow was falling down, I pressed the button and suddenly we were floating," he recalled. "It was an incredible feeling, to realize that I now had the means to multiply the aesthetic potential of any situation."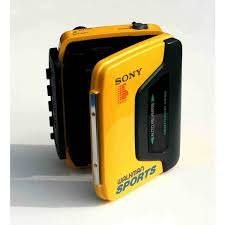 Over the next few years, he took his invention to one audio company after another - Grundig, Philips, Yamaha and ITT among them - to see if there was interest in manufacturing his device. But everywhere he went, he said, he met with rejection or ridicule.
"They all said they didn't think people would be so crazy as to run around with headphones, that this is just a gadget, a useless gadget of a crazy nut," he said. In New York, where he moved in 1974, and then in Milan, where he relocated in 1976, "people would look at me sometimes on a bus, and you could see they were asking themselves, 'Why is this crazy man running around with headphones?"'
Ignoring the doors slammed in his face, Pavel filed a patent in March of 1977 in Milan. Over the next year and a half, he took the same step in the United States, Germany, England and Japan.
Sony started selling the Walkman in 1979, and in 1980 began negotiating with Pavel, who was seeking a royalty fee. The company agreed to that in 1986, he said, but would not acknowledge him as the Walkman's inventor, so in 1989 he began new proceedings, this time in British courts, that dragged on and on and ate up his limited financial resources.
At one point, Pavel said, he owed his lawyer hundreds of thousands of dollars and was being followed by private detectives and countersued by Sony. "They had frozen all my assets, I couldn't use checks or credit cards," and the outlook for him was looking grim.
In 1996, the case was dismissed, leaving Pavel with more than $3 million in court costs to pay. But he persisted, warning Sony that he would file new suits in every country where he had patented his invention, and in 2003, after another round of negotiations, the company agreed to settle out of court.
Pavel declined to say how much Sony was obliged to pay him, citing a confidentiality clause. But European press accounts said that Pavel received a cash settlement for damages in the low eight figures and is now also receiving royalties on some Walkman sales.
Source: International Herald Tribune: Portable stereo's creator got his due, eventually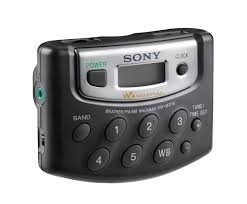 On the other hand, Sony's Walkman was a portable stereo audio player released to the market by the Japanese company Sony in 1981. The first model was the TPS-L2. Of this model and its subsequent revisions, Sony sold millions of units, although when it appeared, in 1979, they only allowed one to buy (buy) due to its high price. The walkman allowed to obtain sound quality, through the stereo headphones, similar to that of a home equipment, without being so bulky. The wide spread of the Walkman also radically changed the business of the old turntables and gave the first blow to the vinyl record, since the cassette was easier to reproduce and cheaper. The Walkman is a symbol of the 1980s. On October 24, 2010 Sony stopped manufacturing the Walkman, after 25 years in the market.
Originally the Sony Walkman used as a support to store music Compact Cassette Philips "Compact Cassette" that allowed to store up to 60 minutes (30 minutes per side) with an acceptable quality, in 1975 Sony has a computer that uses the cassette as support , a battery-powered camera that recorded and played a single track (monophonic) with a built-in microphone and a small speaker, the Walkman was simply a modification, it did not record, but it had a 1979 stereo reproduction of the sound and no integrated Drying, but if a headphone jack is also metallic, but smaller and lighter.


Later it would incorporate a stereo AM / FM tuner (analogue), it would accept chromium dioxide tapes with Dolby B reduction system and 5-band equalizer, in 1989, and self-reverse by 1993, in this way it became progressively more sophisticated and complete
Later the Compact Disc or Compact Disc was used as a source, this Walkman was known as Discman, in 1995, it will soon have an anti-shock system in 2001, so that the music would not be interrupted after an accidental shake, bass reinforcement, etc. .
There is also a Walkman with DAT, with MiniDisc, and the most modern with integrated Flash cards or memories, however, the latter despite being indisputably superior technologically, without emulating the versatility of the legendary cassette Walkman, lacking a radio AM / FM that allows its users to have a wide variety of programming in addition to recorded music.
Sony began negotiations with Pavel on the intellectual property of the invention, and acknowledged, in 1986, that royalties would be paid for his invention, without recognizing intellectual property. Interestingly, according to the founders of Sony, its creation was due to the fact that on a hot morning in 1979, Masaru Ibuka (one of the founders of Sony) wanted to listen to music while he was running, so he immediately looked for ways to make that wish come true To do this, he removed the recording circuit of a tape recorder and placed a stereo amplifier with headphones. But in the autobiographical book Made in Japan that Akio Morita published in 1986, he says: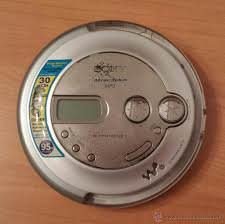 "The idea took shape when, one day, Ibuka came into my office with one of our portable stereo tape recorders and a pair of our normal-sized headphones. He looked unhappy and complained about the weight of the devices. I asked him what he had in mind and then he explained: "I like to listen to music, but I do not want to bother others. I can not sit here all day next to my stereophonic team. My solution is to carry the music with me, but the equipment is too heavy. (...) Ibuka's complaint set me in motion: I asked our engineers to take one of our reliable cassette tape recorders, remove the recording circuit and the speaker, and replace it with a stereophonic amplifier. I designed the other details I wanted, including very light headphones. These turned out to be one of the most important pieces of the Walkman project. "
Over the years Sony changed its version in 2005, after the death of Akio Morita, in a trial in Britain where Andreas Pavel demanded to be recognized as the original inventor of the device. After that trial, Sony agreed to pay Pavel the rights it owed and royalties for the invention, in an undisclosed figure.
As of 2006, Sony has launched new Walkman-Mp3 players and have also chosen to transfer the Walkman brand to their Sony Walkman mobile phones, music players that are synchronized with the Windows Windows Media Player. However, mobile phone competitors have developed alternatives to this brand, such as the XpressMusic series from Nokia, the Rokr series from Motorola and even more recently with the DolbyPhone versions of LG and the Samsung Beat range as well as some smaller companies that have also taken out cell phones dedicated to music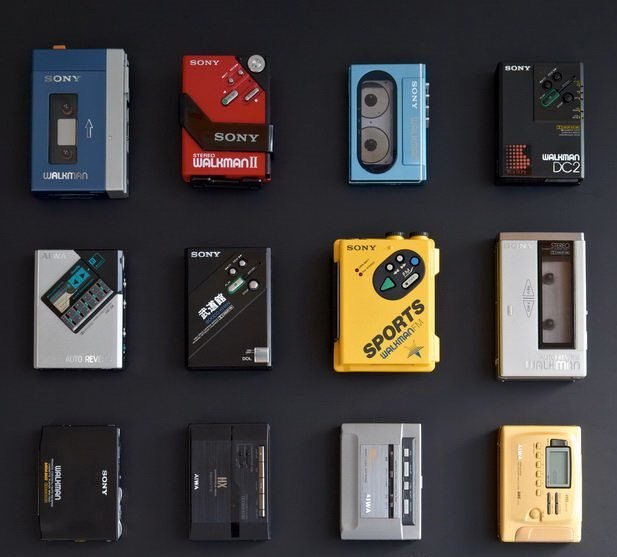 MP3 Walkman
In September 2008, Sony launched its S series that brought many new features with respect to its previous models, such as, noise cancellation in its NWZ-S738F models which reduces external noise by up to 75%, better video reproduction compared to its previous models and Improvement of basses, the function incorporated in practically all audio products of the brand. The S series is available in three capacities: 4, 8 and 16 GB.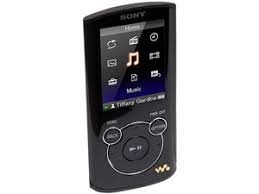 The W series is the player released in the first quarter of 2009 and is the first headphone type player on the market, since the entire system, the battery and the memory are in the headphones. This is the sports model of the brand and includes the Zappin system, which is a system that allows you to quickly find the songs by listening to fragments of these, this system was also included later in the new B series (NWZ-B140 / F). This model is available in 2 GB of memory and in 3 colors, pink, orange and black.
The X Series is the player that Sony launched in June 2009 for the commemoration of the 30 years Walkman although it was no longer manufactured, in the market. This model includes a 3-inch OLED screen and is the first Walkman player with touch screen, in addition to the noise cancellation system and Wi-Fi connection. This model comes in a black casing with granite mineral finish and in two capacities: 16 and 32 GB
This model also allows synchronization with the iTunes library. It is the first player that is not Apple to be able to have partial use of iTunes.
One of the highlights also in its latest editions is the great autonomy of the battery, for example, in the S series continuously plays up to 40 hours of music or 10 hours of video and in the X series, plays up to 33 or 60 hours of music and 12 hours of video.
In 2011, they launched the E series that came in three capacities, 4.8, 16 GB.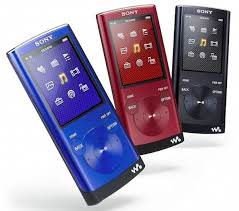 In August 2012, after Sony acquired 50% of the shares of Sony Mobile Communications AS, Sony decided to now put the Walkman-line as a line of personal stereo products and cease production of the new cell phones but not suspended the technical support to the Walkman phones already withdrawn from the market.
When Sony was still Sony Ericcson, a music player was added to their devices called Walkman, launching even mobile versions with the name Walkman in which the quality and ease of playing music on our mobile device was highlighted. The latest smartphones from Sony, from the Xperia NXT series (released from August 2012 with OS Android 4.0) include an official Sony application "WALKMAN", which is nothing more than the music player of your personal stereos embedded in the functions of these smartphones and that include the same audio enhancement technologies, such as Clear Audio, Megabass, XLoud, DSSE and user-controlled graphic equalizer.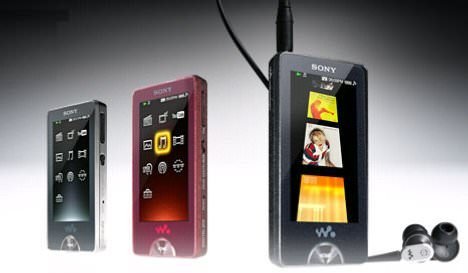 Sony kept Walkman as the default music player of their Smartphones, until later it was renamed "Music", the main changes being: The interface adapted to Material Design present in Android Lillipop, retouching in the user experience, as well as functions for manage the library and create playlists, timer functions, etc. The reason for the name change is that although for a long time the Walkman brand has been associated with music, new generations of users no longer make this association because they did not have contact with the original Walkman.
Source: International Herald Tribune: Portable stereo's creator got his due, eventually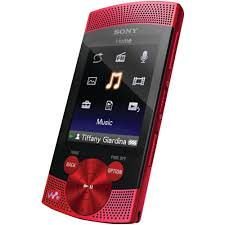 I hope you liked this interesting post about something so everyday
Ing. Yondert A Melo