Saludos a la gran familia Steemit, estoy muy feliz con iniciarme en esta comunidad, que fomenta tantos aspectos positivos del ser humano en diferentes áreas de la vida, de las cuales todos podemos obtener aprendizaje y crecimiento tanto personal como profesional, le doy las gracias a @melanigabriela por invitarme a formar parte de esta comunidad donde puedo conocer sobre tantos temas de interés, en especial en materia de arte, me encanta poder formar parte de algo que definitivamente es grande, y que está diseñado para que todos sus usuarios podamos florecer y prosperar.  
Hello!! To all the members of this beautiful community!   
Greetings to the great Steemit family, I am very happy to start in this community, which promotes so many positive aspects of the human being in different areas of life, from which we can all learn and grow both personally and professionally, I thank @melanigabriela for inviting me to be part of this community where I can learn about many topics of interest, especially in art, I love being part of something that is definitely great, and that is designed so that all its users can flourish and to flourish.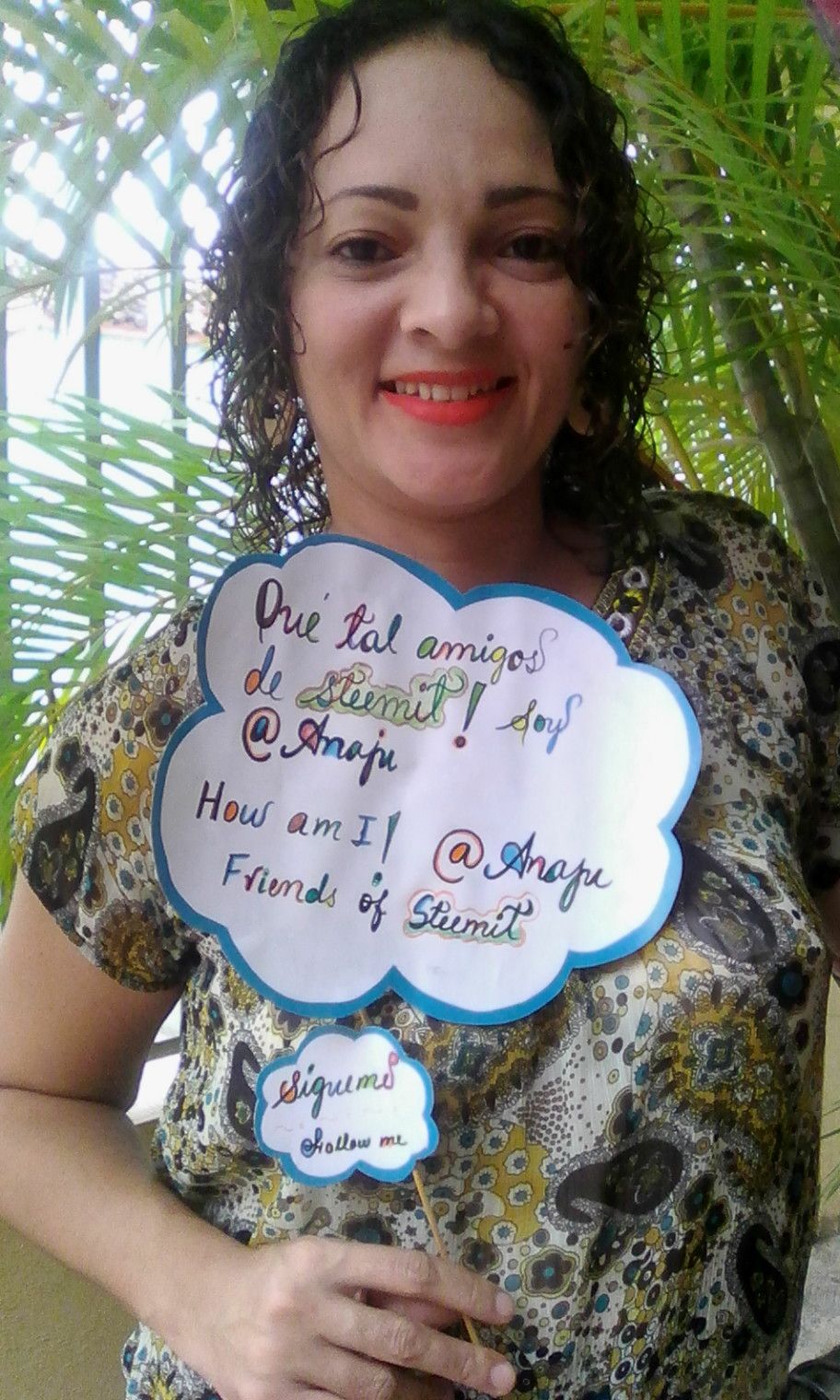 Algo sobre mí:   
Primero que nada, me presento ante ustedes, mi nombre es Ana Julia Jiménez, tengo 45 años, soy Venezolana, nacida en la ciudad de Barquisimeto, Estado Lara, de profesión Licenciada en Contaduría, sin embargo, soy amante del arte en todo el sentido de la palabra, me apasiona la música, el canto, la poesía, los paisajes, las reflexiones positivas que nos ayudan a todos a crecer y nos motivan a ser mejores en todos los sentidos, en especial soy creyente de la Palabra de Dios, creo que es el mejor contenido que ha perdurado a través del tiempo, y que aún hoy sigue cambiando vidas para bien, estoy felizmente casada y tengo la dicha de tener una familia grande, acá les muestro una foto para que nos conozcan un poco.
Something about me:   
First of all, I stand before you, my name is Ana Julia Jiménez, I am 45 years old, I am Venezuelan, born in the city of Barquisimeto, Lara State, by profession I have a degree in Accounting, however, I am an art lover In every sense of the word, I am passionate about music, singing, poetry, landscapes, positive reflections that help us all grow and motivate us to be better in every way, especially I am a believer of the Word of God, I believe that it is the best content that has endured through time, and that even today continues to change lives for good, I am happily married and I have the happiness of having a big family, here I show you a photo so that you will know us a little bit.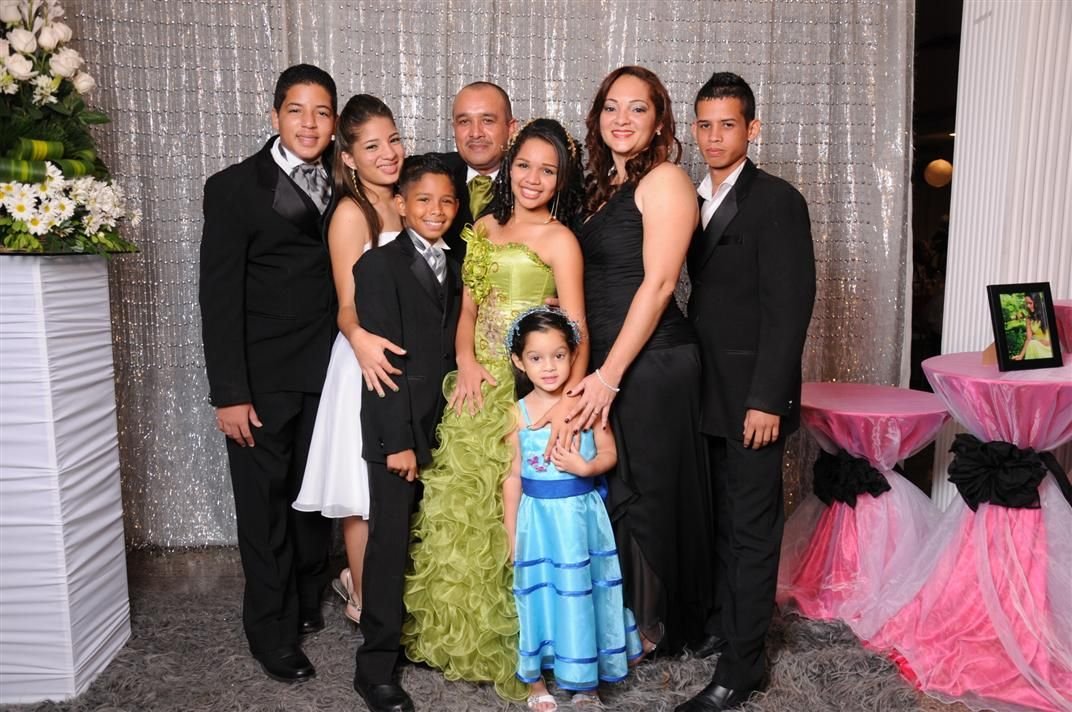 Mi vida familiar   
Como verán al tener tantos hijos, las vivencias han sido muy diversas, ya que cada ser humano es un universo distinto, y en el camino recorrido hemos desarrollado cierta experiencia en los temas de familia, en ese sentido quiero orientar algunas de mis publicaciones, dirigidas al entorno del crecimiento familiar, algunas alternativas a las crisis que a todos nos pueden suceder en cualquier momento, tendrán contenido reflexivo, que incluya citas bíblicas, que nos ayuden a crecer a todos, en otro orden de ideas, pienso que el arte es una fuente viva de creación continua, por lo que me gustaría publicar, contenido artístico como fotografías de la naturaleza, de lugares hermosos que solo el Padre Celestial ha podido crear, para nuestro deleite, dejándonos admirar su belleza y originalidad. Sin dejar de lado, historias o testimonios que han cambiado la vida de otras personas, y los han llevado a lograr el éxito, pienso que es un objetivo que todos perseguimos y que nos despierta la capacidad de soñar para vivir mejor y retarnos a alcanzar metas y propósitos, me encanta este proyecto en donde todos buscamos el bien de cada uno de una manera audaz y creativa, mis respetos a los creadores de este sistema, espero poder lograr ser parte de todo lo grande y hermoso que se encuentra en la comunidad, así como de nutrirme de sus experiencias y conocimientos.
My family life   
As you will see having so many children, the experiences have been very diverse, since each human being is a different universe, and in the way we have developed some experience in family issues, in that sense I want to guide some of my publications, directed to the environment of family growth, some alternatives to crises that can happen to all of us at any time, will have reflective content, including biblical quotations, that will help us all grow, in another order of ideas, I think art is a a living source of continuous creation, for which I would like to publish, artistic content such as photographs of nature, of beautiful places that only the Heavenly Father has been able to create, for our delight, letting us admire its beauty and originality. Without leaving aside, stories or testimonies that have changed the lives of other people, and have led them to achieve success, I think it is an objective that we all pursue and that awakens us the ability to dream to live better and challenge us to reach goals and purposes, I love this project where we all seek the good of each one in a bold and creative way, my respects to the creators of this system, I hope to be able to be part of all the great and beautiful that is in the community, as well as nourishing myself of their experiences.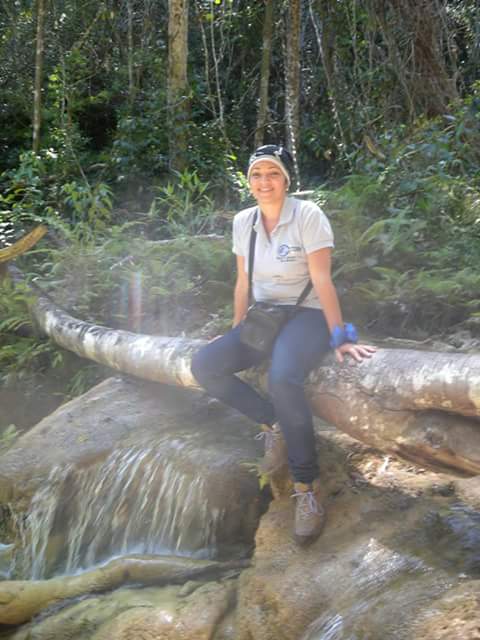 Lo que me gusta:   
leo mucho y me gustaría poder citar, algunas frases célebres de hombres y mujeres de éxito, que siempre nos inspiran y ayudan a tomar nuevos aires, en la carrera a la cima, en la que todos nos encontramos, soy una persona polifacética, por lo que me apasionan los temas de mejoramiento personal en todos los ámbitos, y eso incluye la imagen, el maquillaje, los tratamientos de belleza, la costura, y la creación de piezas como carteras, bolsos y manualidades en general. Al igual que muchos, que ya forman parte de esta hermosa comunidad, espero poder dar de lo que tengo, así como también recibir de todos ustedes, no solo votos, sino conocimiento, ya que por lo que he visto hasta ahora, es una fuente de artistas y personas que generan contenidos originales, y eso no solo nos ayuda a prosperar en áreas económicas, sino también en todo sentido positivo de nuestras vidas, ya que lo que bien aprendemos nadie nos lo puede quitar. Creo firmemente que somos capaces de lograr siempre un mejor futuro, un mejor ambiente y que nos concierne a todos, dejar una huella en el planeta que sea pro-supervivencia. Finalmente, espero poder publicar artículos que sean de contenido interesante y que aporten, crecimiento, así como espero poder apoyar a todos aquellos que ya están haciendo parte de este proyecto y a los futuros miembros. No puedo terminar mi presentación sin antes agradecer a steemit, a la gran comunidad que forman y en especial a
@melanigabriela
, por su invitación a la plataforma, muchísimas gracias por apoyar mi presentación, quedo a sus órdenes, para el crecimiento de todos.
What I like:   
lot and I would like to quote, some famous quotes from successful men and women, who always inspire us and help us take new airs, in the race to the top, in which we all meet, I am a multifaceted person, for what I'm passionate about the topics of personal improvement in all areas, and that includes the image, makeup, beauty treatments, sewing, and the creation of pieces such as purses, handbags and crafts in general. Like many, who are already part of this beautiful community, I hope to give what I have, as well as receive from all of you, not only votes, but knowledge, because from what I have seen so far, it is a source of artists and people who generate original content, and that not only helps us to prosper in economic areas, but also in every positive sense of our lives, since what we learn well no one can take from us. I firmly believe that we are capable of always achieving a better future, a better environment and one that concerns us all, to leave a mark on the planet that is pro-survival. Finally, I hope to publish articles that are of interesting content and that contribute, growth, as well as I hope to be able to support all those who are already part of this project and future members. I can not finish my presentation without first thanking steemit, the great community they form and especially
@melanigabriela
, for their invitation to the platform, thank you very much for supporting my presentation, I am at your service, for the growth of all.