Hello everybody!
To tell you the truth, introducing myself to you people here on steemit isn't easy for me. So many things to put in a few sentences, but here it is 😊 A good reflection of one's affinities, preferences or goals are in most cases their accomplishments and things that they are in to. So I'll start from there... in short lines, I'm a big fan of martial arts (I had been practicing karate for about ten years). On the picture below you can see my medals from different competitions.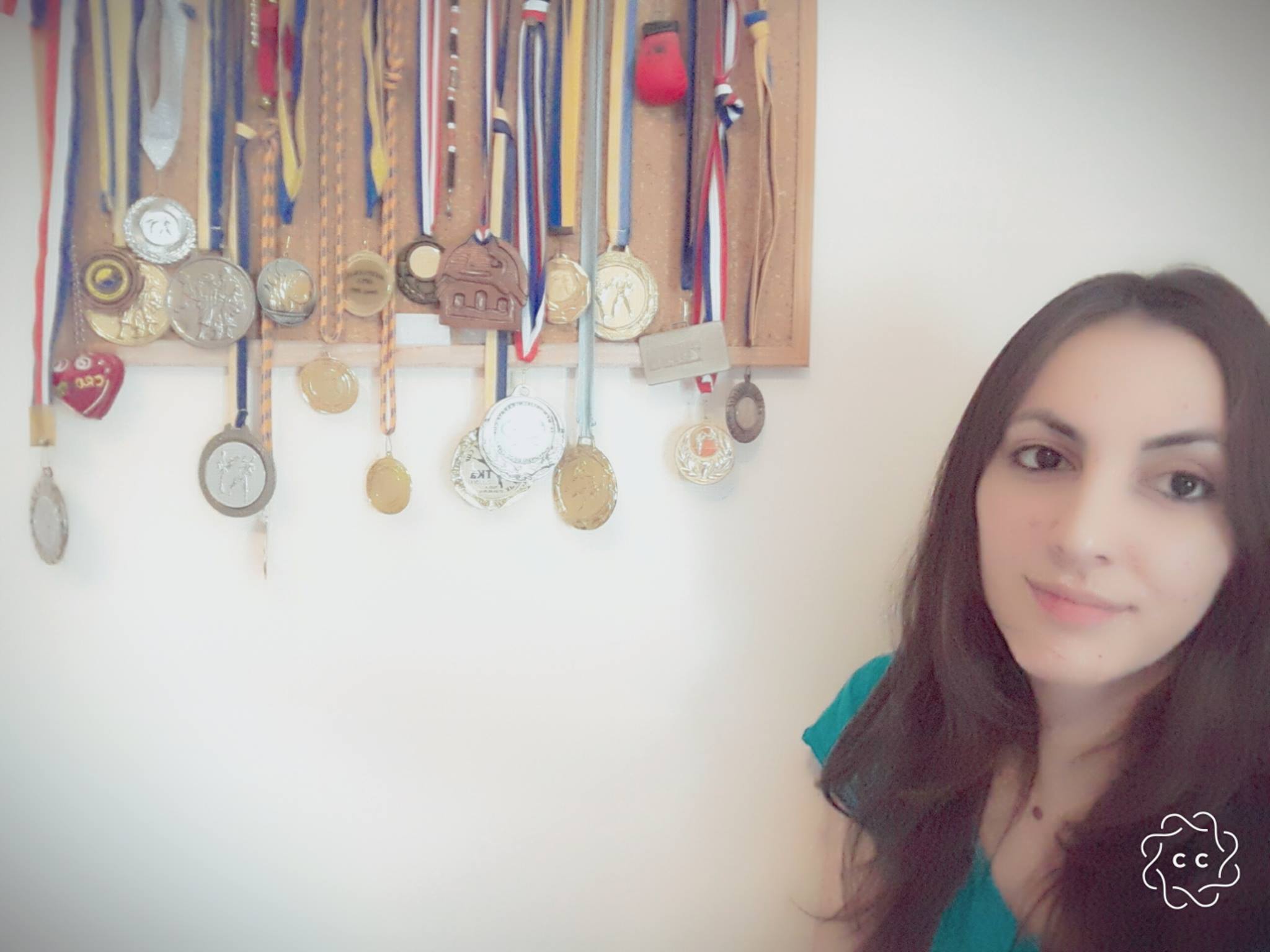 I also danced a Jazz dance for about five years. After I finished primary school and high school in Mostar, Bosnia and Herzegovina, I moved to Osijek, a very beautiful middle-sized city in Croatia to study Biology (as a part of a "big plan" of mine towards a science career).
So far, so good... Graduating this fall and enrolling Master's study in Zagreb in Experimental biology, hopefully, to study and doing research in Neuroscience. This year, like the last year too, I participated in The Brain Awareness Week (BAW) (which is the global campaign to increase public awareness of the progress and benefits of brain research), with a lecture about Agoraphobia. Here is my letter of thanks for participating in the project.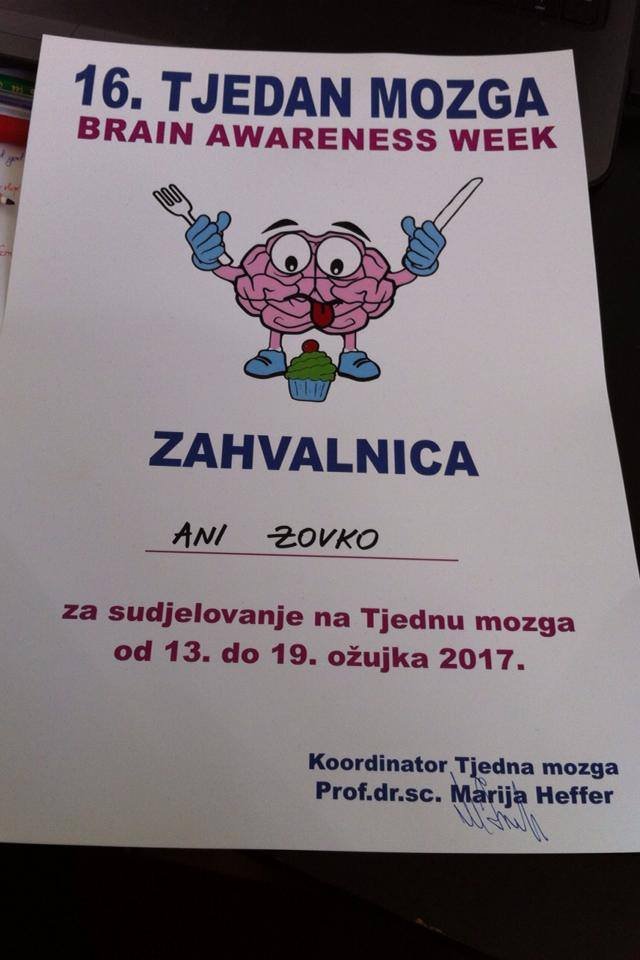 To tell you something about my personal life, and the very first thing to say is that I am a huuuuuuuuge fan of the Red Hot Chili Peppers and John Frusciante. :D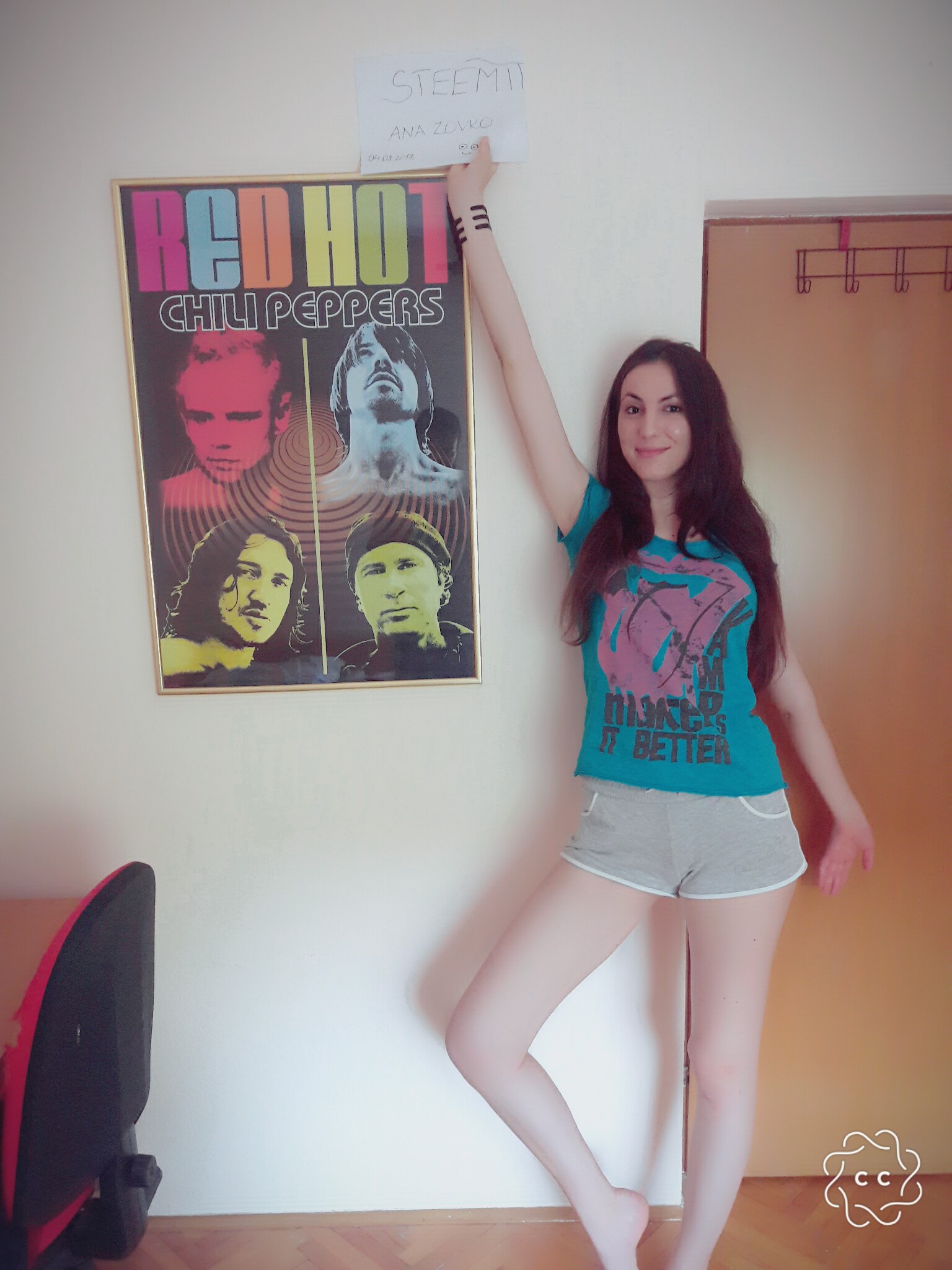 Besides RHCP, I love art, in every way… Occasionally I paint some stuff myself, I used to write poetry before, but science is the thing I mostly decided to dedicate my time to. But here you can see some of my work I did a few years ago: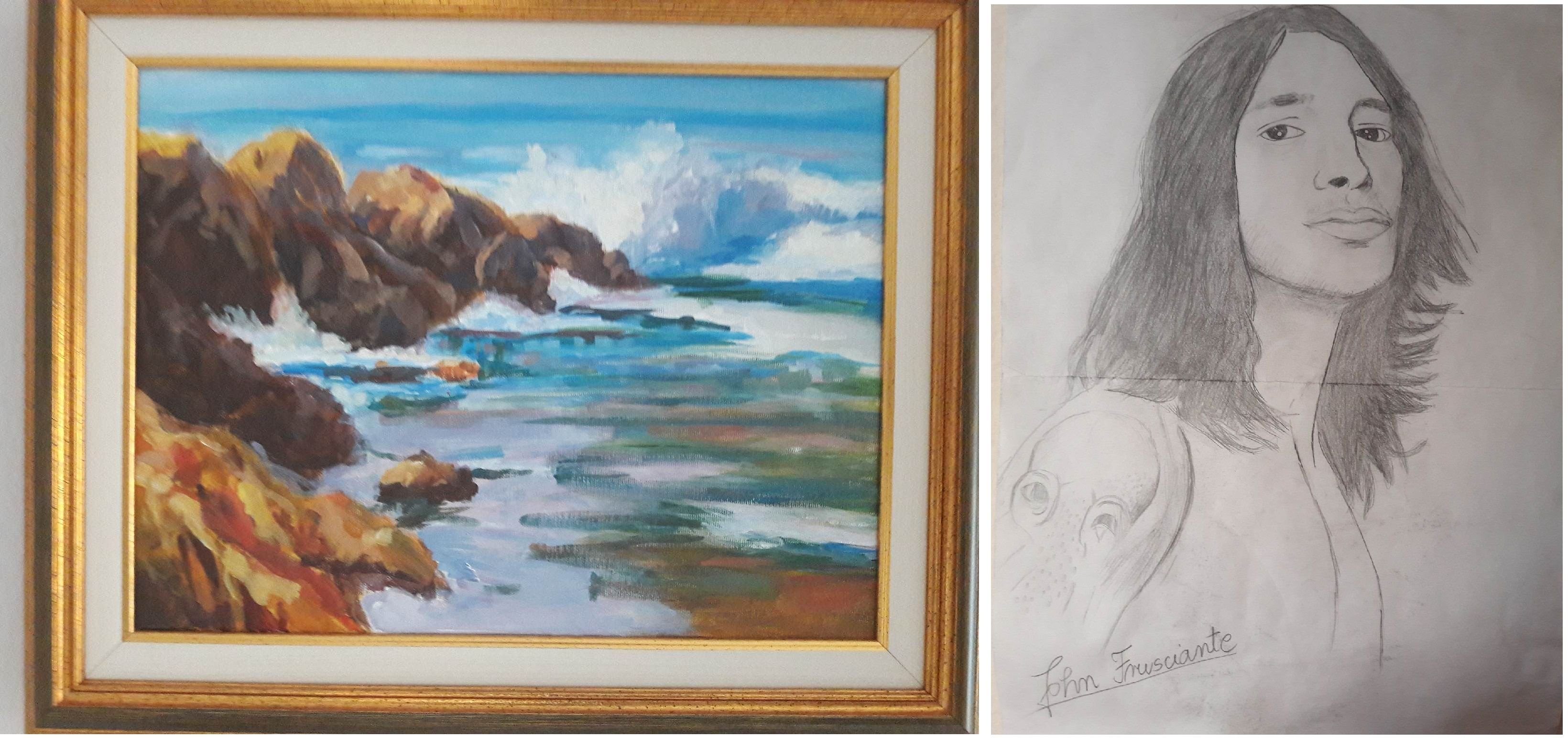 Here's also a picture of my dog, my one and only… There are no words to describe my love for him. He truly is the sweetest soul and my best friend. Maximilian Maximus Maxo is his full name :D But you would never guess, we call him Maxo 😊 :P
To finish this introduction, I would just like to say to all of you reading this, to always be the most of yourself that you can be because only that way you will be able to get the greatest satisfaction of your life. If you have it in you, let it out... It is never too late ;)
If you follow me you can expect to find posts about interesting news in science and technology and also some natural beauties that come to my fascination.