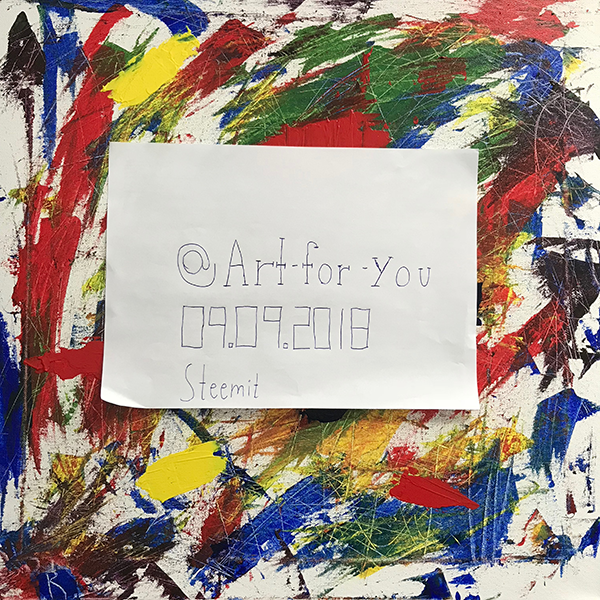 Hey, what's your name and how'd you find Steemit?
Hey odd voice asking me questions.
My name is Felix R., and how did I get on steemit you ask? It all started about a year ago, I came upon Steemit through several Youtube videos that recommended the platform. I actively participated in this community for half a year.
Hi, Felix. Nice to meet you. Oh then you are not so new on Steemit after all.
I'm not really that new. I was thinking about starting something cool with a new content. So I decided to start with something completely new, Art! At that time I developed a bond to Steemit so I can't just stop now because Steemit is a great platform.
Sounds really exciting! Do you want to tell us what you have in mind for this Steemit account?
Sure, I'll tell you. But before that, I asked you a question. Why do you think my name is "art for you"?
Uh... Possibly because the art is made for you?
Not quite. I'll explain it to you. I will regularly post art such as paintings, etc.. This art is for you. That means who wants to have this art can get in touch with me (Via steemit.chat etc..) and acquire this art. And which currency is the best to pay here? Right SBD!
That sounds really cool!
I also plan to publish a "Behind the Scenes" for each artwork. So that you have more background information on each artwork. Maybe you will find the love for one of my artworks. Because my art is for you.
It's a really great introduction. Maybe the Steemit community has some more questions for you?