Hello steem! In this post I will tell you a bit about myself and my plans here on steem. So let's go!
I'm a 29 year old German mathematician, currently living in Magdeburg. I love playing games, solving problems and theorizing around. Also puns, puns are cool. I'm currently visiting @stinawog and @improv (see picture).
Which brings me to...
My steem parents: @mariannewest, @improv and @stinawog. Thanks again for the hearty welcome <3.
As I'm more of a lurker than a writer I won't post with high regularity. Nevertheless I still have plans for some topics I'd love to write about and discuss with some of you, including but not limited to:
steemmonsters
steem games in general (this will require some research on my behalf though)
collections of content I enjoy (not limited to steem)
posts about my home city magdeburg
posts about my onewheel #floatlife
I also plan to get some amount of steem and powering it up as soon as I'm back to germany.
Let me know if you have pointers for a steem newbie like myself!
Bis bald
Bergelmir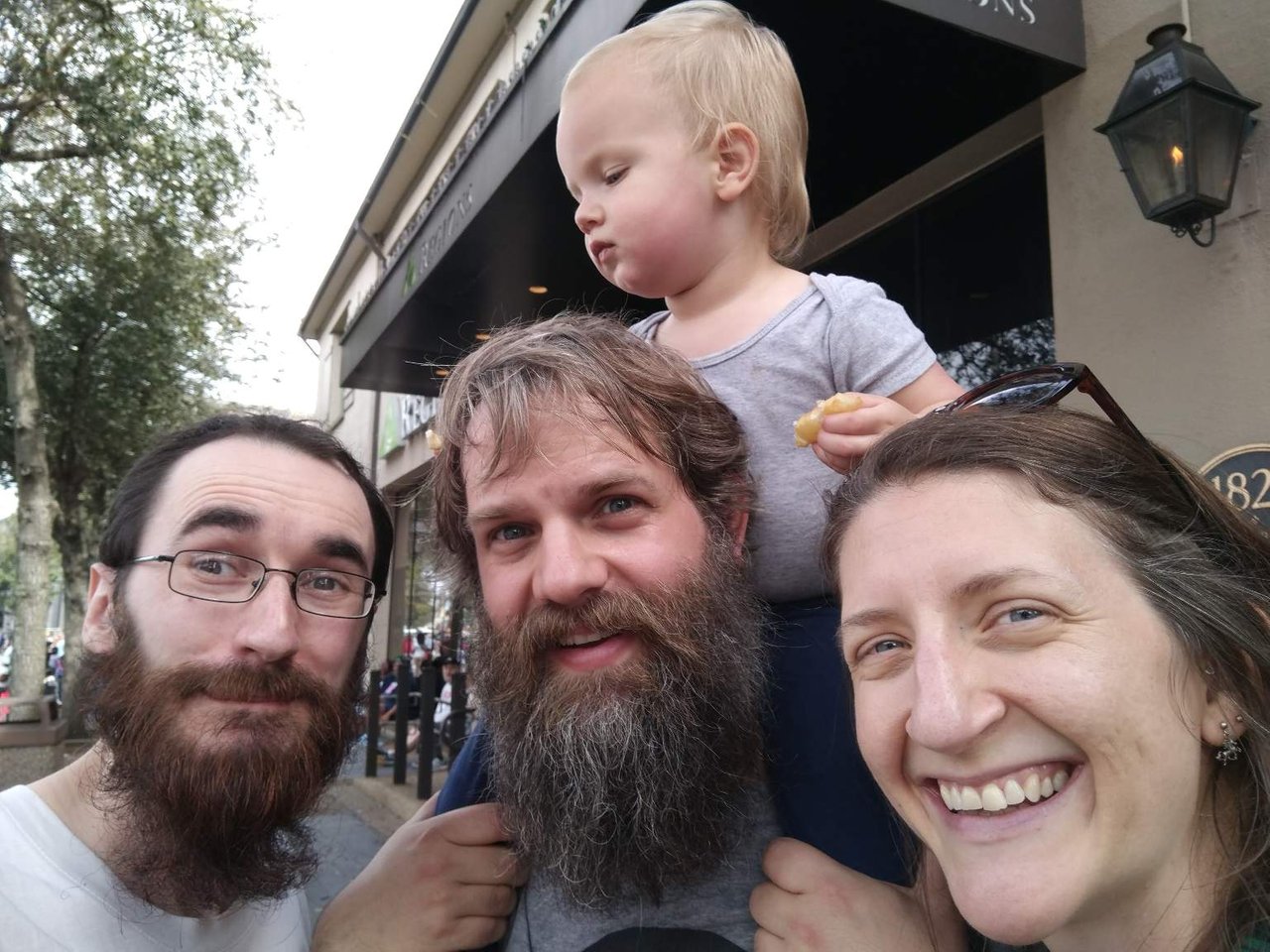 Posted using Partiko Android