So here it is #introduceyourself,
Nice to meet you Steemit community, my name is Bradley and it's days like today that I really feel my life the way I live it.
According to a meme I saw recently, I would dicribe myself as an xennial. Someone who grew up playing outside and evolved with the new age technologiy as it evolved into the Ai Beast it is today.
I am not super wealthy or anything, and I grew up on a farm where my father fixed or "jerry rigged" everything, so I am accustom to being a DIY type of person. Last night I was up late fixing my SUV because I couldn't start on it until my 2 year old son went to sleep... I am most certainly not a professional so things like this take me a little longer than they should but they get done.
I say days like today that really make me feel my life because I am running on about 3 hours of sleep.
That's why I made my coffee very strong today... Then I realized I make my coffee very strong every day and thought I'd create this post.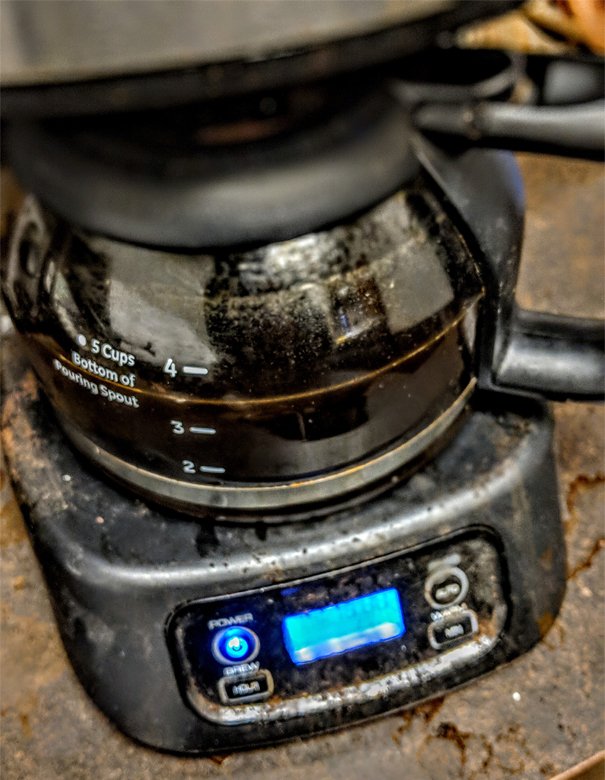 I love coffee, art is in my veins, and I understand that perception is everything as well as, the fact that we never stop learning. Most of my life I have always learned the hard way. I've moved around a little after high school before moving back to where I grew up. I work 49 -54 hour weeks and do my best to make time for my family.
My art means everything to me, but I find I need to really work at it to create time for my passion as it does not pay the bills. I would go to the end of the earth for my friends and I will never turn down a good opportunity to test my luck. Some people are here because they have to be, but I know I am here because I am meant to be. For the foreseeable future anyway.
Thanks for reading,
Yours Truly ~