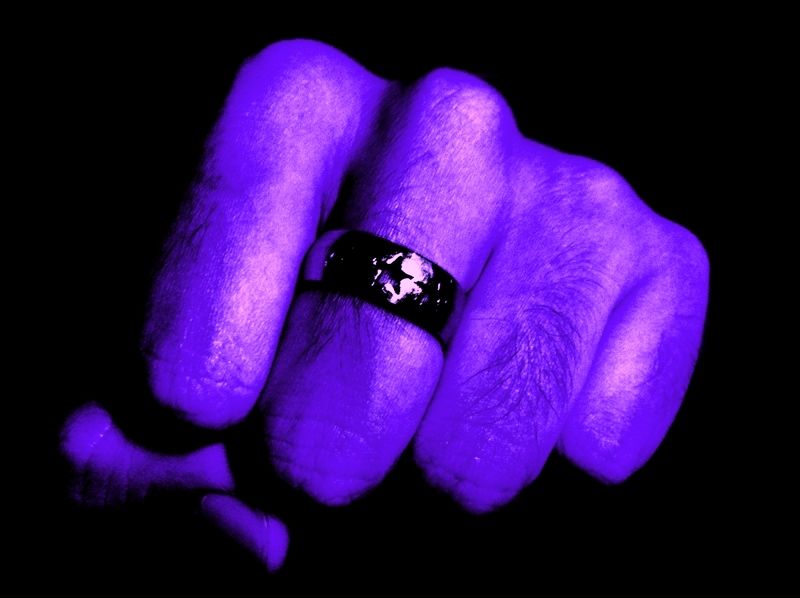 I imagine this is one in another fifty to sixty other introductory posts the viewer reading this has come upon, and in a world so chock full of competition, it is becoming harder and harder for any one individual to get noticed in a sea of his or her brothers and sisters. So if you've read this far already, I am truly quite flattered. And yes, that is my fist up there. Thought it looked good.
So who am I and what's my story?
I am at this moment in the grand spectrum of things, a 19 year-old lad sitting in a rather plush office chair in a not so plush (yet comfy nonetheless) house somewhere in South India.
Let that image sink in.
I just felt like saying that. Christopher Nolan seems to make it work.
So, yes...I'm not too well to do (but then again, how many of us are, really?)
And I'm someone still on that perpetual journey to make his mark in the world, and make sure it's a big one. Those around me tell me I've got some way to go, and I've plenty of time left.
Maybe. Maybe not. Time flies like the Devil when you're not keeping an eye on it.
Point is, I'm jettin' to make it big, and as much as people say money can't buy happiness, it sure as hell can loan it to you for a good few months or years if you've struck the right combination of smart and lucky. So the obvious, principal reason I came to know of this community and the reason I'm here now is to fulfill that ever-growing need for moolah.
That said...this community has an air of warmth to it. Close-knit, kind, ready to help...a sense of camaraderie. And even as an outspoken, self-proclaimed non-conformist, I have always held such ideals in high regard. So if this community will have me...I will gladly offer my service and patron-ship to it, and honour its ways as my own.
And since I am new here, I'm not sure if there's a general length people like these opening posts to be, I will try to summarize in reasonable detail while still keeping things condensed enough not to be too drawn out the basics regarding who I am and what I'm all about.
Professionally...I am currently still working my way through my higher studies, with the ultimate aim of going abroad so I can one day participate in the film industry (behind the camera, not in front of it). As a person, I am someone who believes in all doors being open, and questioning anything and everything one has doubts about, and the more people try to stop you from asking such questions, the more I believe their subjects ought to be probed. My code is about friends, family, loyalty, and looking out for one another (not unlike Dominic Torretto, or Manny the Mammoth from the Fast & Furious and Ice Age franchises, respectively). I have a crew, or a 'squad' as they are commonly referred to these days who are of similar beliefs, and we dream of conquering our challenges as individuals together.
My passions are machines, robots, vehicles and computers, especially enthusiast builds (although I myself can never design any of them, given a certain arithmetic weakness I possess, save for assembling PCs). My greatest passions in pop culture lie in the Transformers franchise (the whole thing, not just the Bay films everybody seems to despise so much, with particular focus on the Aligned continuity), the Saints Row and Grand Theft Auto game franchises, reality-rappers like Ice Cube and Hopsin (crucially, Ill Mind 5 & 7), symbols of achievement like Dwayne 'The Rock' Johnson, most movies in general, especially 'challenging' films like Interstellar, The Prestige, Memento and The Woman In Black, and I follow one Youtuber by the name of KSIOlajideBT (gotta have some crazy and wacky in your life, right?)
Beyond pop culture, my deeper beliefs and pursuits in life are the mysteries of the world we inhabit, the universe that surrounds it, the endgame of humanity's achievements as a species, spiritualism (not religion, just spiritualism), and the unexplored secrets of all of the above. Basically, I've sharper a nose than may be good for me, and the inquisitiveness that comes with it is quite deep rooted.
I'm also in an on-and-off relationship with humility, though deep down I know she's got it way more figured out than I do.
This has been Callistanix, and its a pleasure to be here.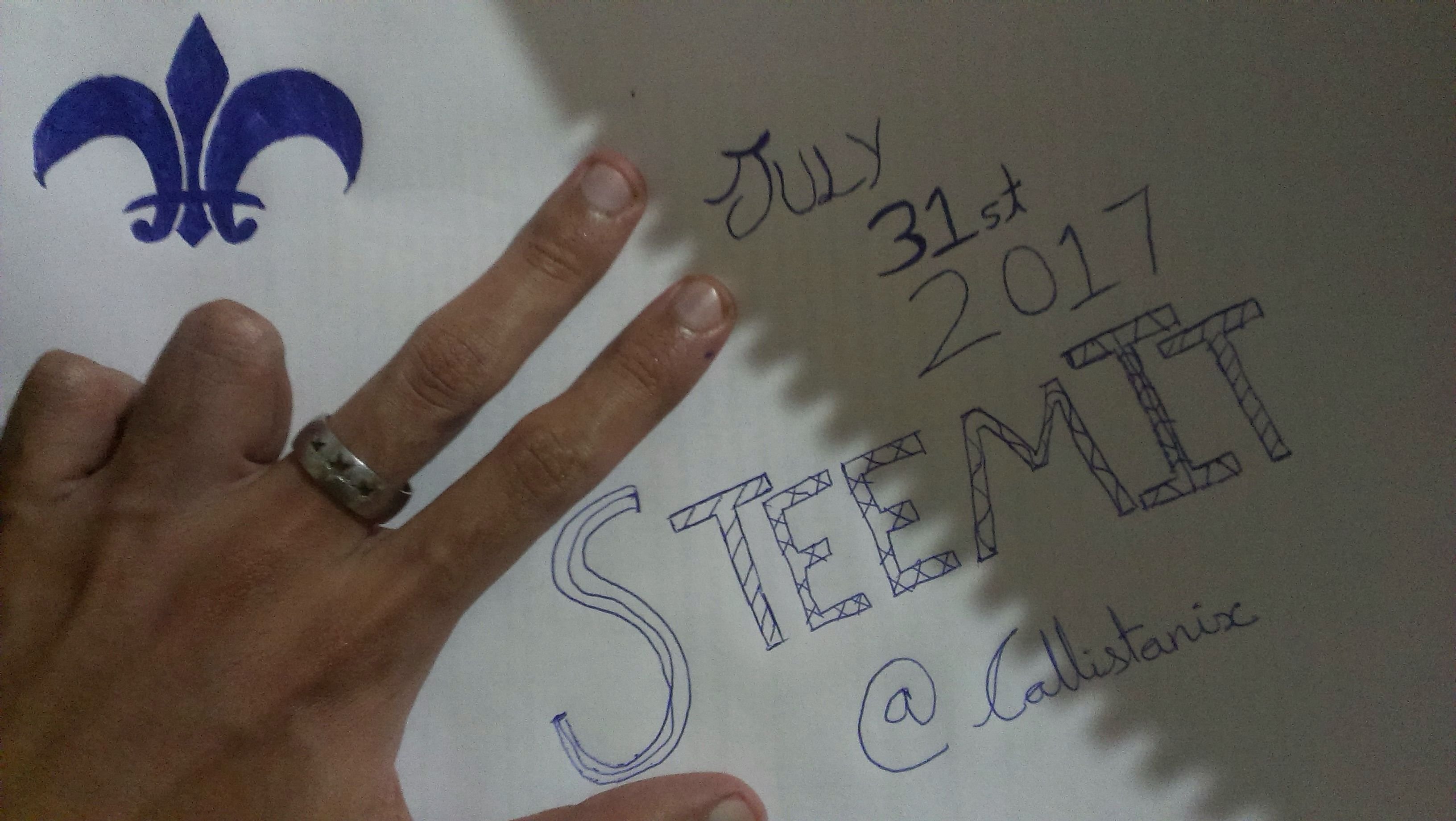 Thanks for reading this far if you got here. If there's anything I didn't cover, or anything you'd like to ask me, feel free to drop it in the comments. I'm as open a book as one might hope to find.
Cheers, my fellow Steemians...
P.S: I wanna thank @shayne, the Independent Optimist, for his tips on creating an introductory post. Solid advice, brother.