Hello again , it's nice to be here , today I'm back with my islamic archetecture posts and i will be talking about Soltaniyeh Dome in Zanjan, Iran .....hope u will read !!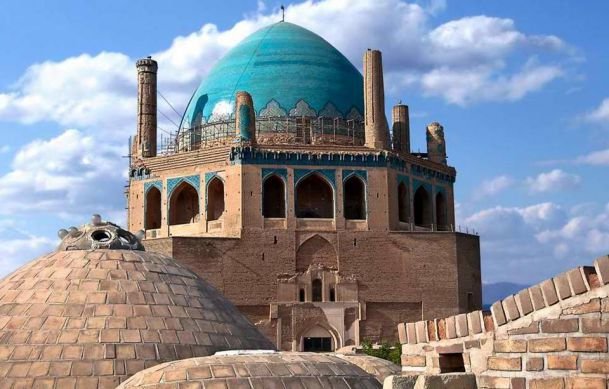 Also known as Muhammad Khodabandeh located in the city of Zanjan in Iran . it was biult in the year of 1312.
It is the oldest double-shell dome in Iran. It is the third largest brick dome in the world and has served to pave the way for more daring Iranian architectural style in the Muslim world.
Its interior retains Islamic architecture influence with its mosaics, faience and murals.
The estimated[weasel words] 200 ton dome stands 49 meters (161 ft) tall from its base, and is currently undergoing extensive renovation
This great building has been regestered as a UNESCO World Heritage Site inscription .