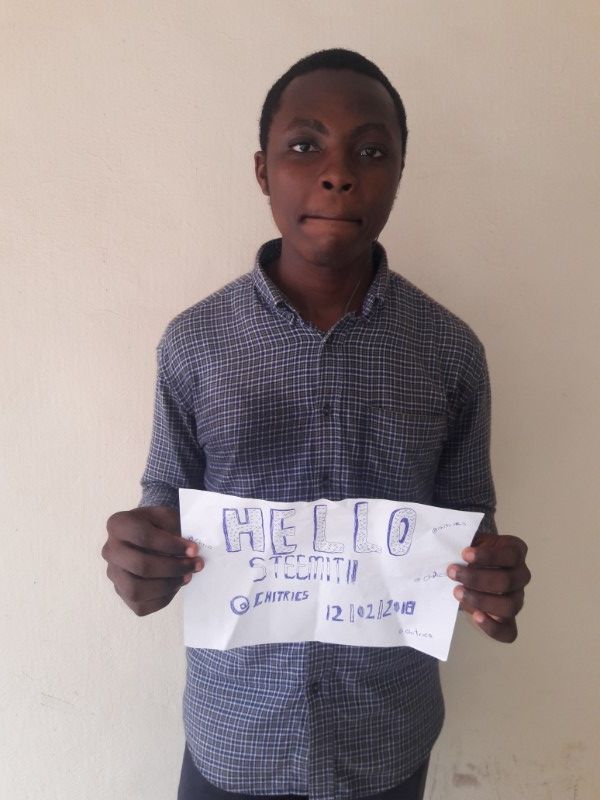 HELLO STEEMIT !!!😳😳😳
Hello fellow steemits, i know this is not my first post i also know i was supposed to do this i strongly apologize. I kinda thought it wasn't that important but i mean even i had to come to the point where at least i have to allow people i want to build something with know a little bit about me.
But to be honest tho i am really happy with joining the community. It's not been easy building the with others and also interacting but am happy with all i have been able to meet and even what i have been able to learn. All in all i encourage all to join this community that has tried to bridge the gap between writers and their audience by bringing them ever closer.
Anyways am Chinedu Akudike. I was born in Lagos Nigeria. I am 20 years. *i know its not very believable *. I am currently studying Electrical Engineering. I love electronics, science and engineering and i look forward to adding value this great community, meeting more and new people and learning
I also love pets especially dogs.