Hello steemians, my name is Njoku Ogechi Constance, popularly known as @constanceoge here on steemit.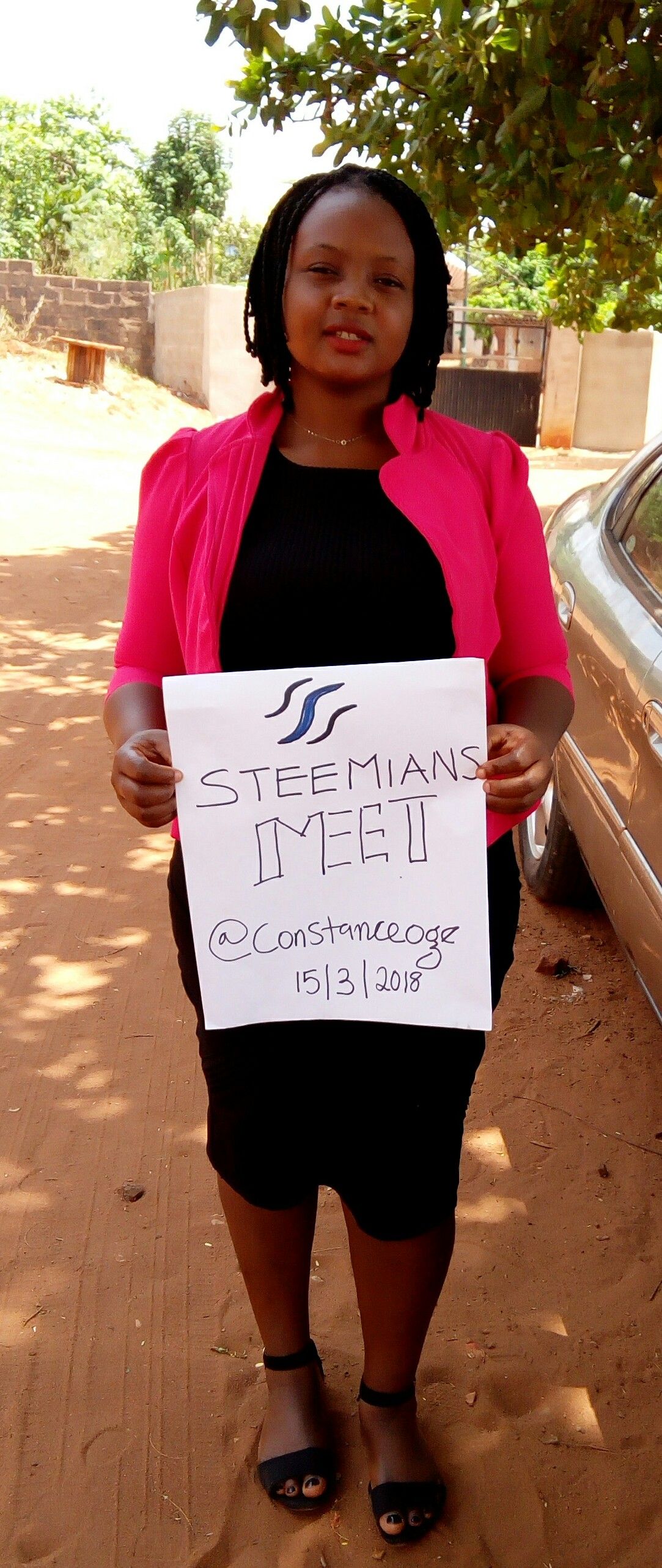 I am a procurement manager and also a teacher.
As a procurement manager I believe in cost consciousness and ethical purchasing which is to promote good labour and environmental standard within the supply chain.our core values in the purchasing field are:
Flexibility
Collaborative relationship
Honesty
Respect for others view
Respective for knowledge
Diligence etc.

My aspiration here on steemit:
I believe in team spirit and here on steemit,we have to be familiar with each other and learn how to work together for the growth and success of steemit because it has come to stay.
Steemit came at the right time and am grateful to God and @skillsameh who introduced to this platform.
My hobbies are:
Teaching
Travelling
Reading etc.
Thanks to each and everyone of you here on steemit for giving the opportunity to be part of this great family.