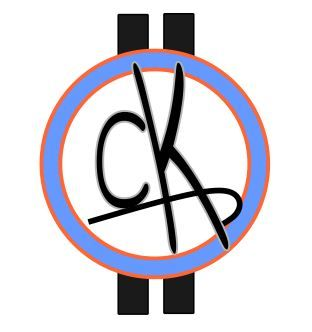 WHO WE ARE
Credo Kommunity is a non profit community on steemit. Its a group of people with an agenda to promote steemit to both potential steemians and investors in every city all over the world. Bringing these investors and steemians into one platform, promote and rewarding quality and original content of our member.
To achieve the above, we will embark on promote activities by holding meet-ups, seminars, outreaches and various promotional campaigns to recruit newbies and investors into the platform. Investor will be guiled on investment opportunities present in the steem blockchain while bloggers will be mentored on quality and original posts.
To ensure members remain active and get rewarded for quality and original posts, we will use the combine Steem Power of investors to support these posts from our members. All investors will be added to @credo curation trail leading to a higher vote worth due to cumulative SP.
As a non profit community, credo kommunity will us all cash out to support promotional activities, rent Steem Power, power up and do some giveaways. The rented steem power is to ensure we have enough SP to give every member of the community a tip of upvote on their quality and original posts.
All posts from members of this community can be seen at #credo hash tag. For easy location all members of credo Kommunity add #credo tag and other relevant tags to their post, this make it easier to locate posts from members.
---
---
Mission
To Steemit, register newbies, get investors and support members quality and original content on steemit.
---
Vision
Building an enabling environment for individuals to join and grow on the steemit blockchain.
How do I Reward
#credo will be visited frequently by reputable steemians to curate quality and original content.
@credo will be powering up earnings and also get delegations to upvote members of the community.
@credo upvote will be a combination of @credo SP and others on @credo curation trail.
@credo will be dropping contest and rewarding winners and participants.
@credo will be doing some giveaway to both members and non members.
@credo will be posting daily update and outstanding works by members will be mentioned and resteemed.
How We Operate
Organizing Meet-ups, Seminars,Outreaches and Other Promotional Activities; The community will host various meetings to create awareness of steemit to societies. We will also promote steemit on other social media to create more awareness of the steemit blockchain.

Recruiting Newbies and Investors; From our promotions, we will bring newbies into the platform. Every member of the community is charged with the responsibility to introduce newbies and potential investors to the platform.

Mentor Newbies; We will embark of mentorship programs to ensure newbies and members are mentor on the current trend on steemit. Members and newbies will also be thought on How To Produce Quality Post. Credo Kommunity will be working with Promo-Steem Community on Discord hosted by @futurethinker to mentor members and newbies on quality content.

Support Members; Credo Kommunity will render various support to it members to ensure they remain active and are doing great on the steemit platform. We will also support posts with upvotes to ensure members are rewarded for adding value to the community.
---
---
Membership
In just two weeks of inception, our current membership includes;
@samiwhyte, @njokuoluchukwu, @tekaddi, @gtan, @kandylopez, @kehindeumoru, @janegrace @winarobert, @wyxlight @braide, @ododah, @janywealth, @hadassahwealth, @Michael9ice, @laurettaadomale, @thelifewire, @nexty, @ngjunior, @destini, @keban, @promisengr, @princeaham, @hibiz...
We are working on growing over a hundred in the next few weeks.
---
---
THE CALL
We call for Support and Investor into the Kommunity. All earnings gotten by the @credo account will be used to power up and support newbies.
Follow, upvote, resteem, delegation as well as donation is welcome. You can also support by upvoting post in #credo tag or by joining the @credo curation trail on steemauto.
---
Credo Community is currently being supported by great and reputable steemian @starkerz of promo-steem community.