Here is a guide to get you started.

---
What is Whaleshares?
It is a platform for sharing and building community.
---
What Could YOU Create and Share With Others?
You could:
write blog post
share your music
upload a photo that you took on vacation
write a poem
tell the community about your favorite charity
show how to make Mom's famous Apple Pie
If those are enough ideas for you, you can visit the many categories that people in the community have expressed similar interest via #tags or #hashtags.
What if none of these topics interest you and you cannot find one that does. You can create your own topic. That's right you can create you category and submit post around that subject matter.
---
Connect With Others
Another thing about Whaleshares is the interaction among the members via the comment section on a post. In fact, Whaleshares encourages communication between the members in order to grow, collaborate, learn, and to develop relationships with one another.
---
This is How I Use Whaleshares
Usually when I visit Whaleshares.io, I do the following:
Check my Feed for posts of those I follow
View my Replies on my post to see if someone in the community has left a comment on of my post. If so, I write a reply and often share their comment
View the #tags of communities that I'm very interested in. I usually view #music and #cryptocurrency tags. Also, I also view the #introduceyourself section to see the posts of new members to Whaleshares.
---
Whaleshares As A Learning Platform
What if you want to learn how to do something or acquire a particular skill? There are some members that post about cooking, programming, trading, and other tasks.
Also, if you have an area of expertise and would like to share your knowledge, make a post about it and you may be pleasantly surprised to the reception that you may receive.
---
Welcome To Whaleshares
We really hope that you find Whaleshares a place where you can share, comment, build relationships, and become part of the community.
Hopefully this post gave you some ideas to help you get started!
Thanks For Reading...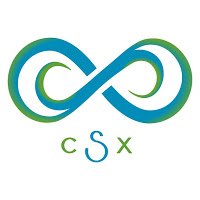 Please consider voting for us by selecting 'csxcommunity'.