Howdy!!..Howdy!!! Call me djalel!

I am doing online jobs for 7 years as a Graphic Artist and a Video editor/animator. But to tell you honestly, this is my very "first time" blog ever!!!!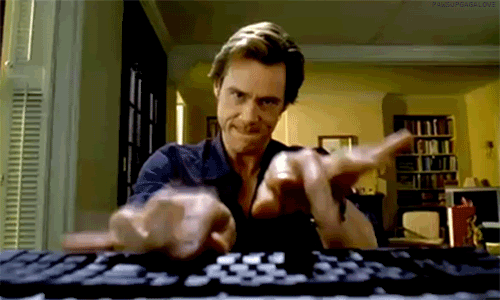 image from (https://media.giphy.com)
Yeah right~~~
I was looking for apps, sites, etc. or any ways to start blogging but found nothing that suits my best. Well, thanks to my friend Christopher  @fullness2018  that I found STEEMIT!!!.
daaddduuuunn!!!(sound effectzzzz)hmmm....
yeah right!!!~~~
One thing as a beginner to know first of all?
..........
........
.......
.....
....
...
..to find a friend!
That's the very first step you should take as a newbie!!!.
.
Yeah right~~~~
.
Meaning, to talk to someone, ask someone, and a friend will walk you through the process!
Then, of course!, don't forget to say Thanks!
That will surely pays a lot when you say "thank you" to the one who walk you through.
This will be my starting point as a blogger with Steemit!!!!. 

daddduuunnnn!!!!(sound effectzzz)hmmm....

I am looking forward to meet new friends and share something interesting with you guys with whats happening around me. Yeah, as I said,
"INTERESTING THINGS".
daaddduuunnnn!!!(sound effectzzzz)hmmm...
Well then, I am in your care, hope you will become one of my many friendsssss!
Keep smiling, keep sharing!