Hi dear Community I have decided it was finally time that I introduced myself and filled out my profile including image.
First of all my name is Fran and I work as a waiter in the turism industry. I was born in 1989 in the City of Inca, Mallorca. I registered my steem account some weeks ago but I am a very busy person and work long hours 6 out of 7 days a week. 
This is me doing my foto verification at work..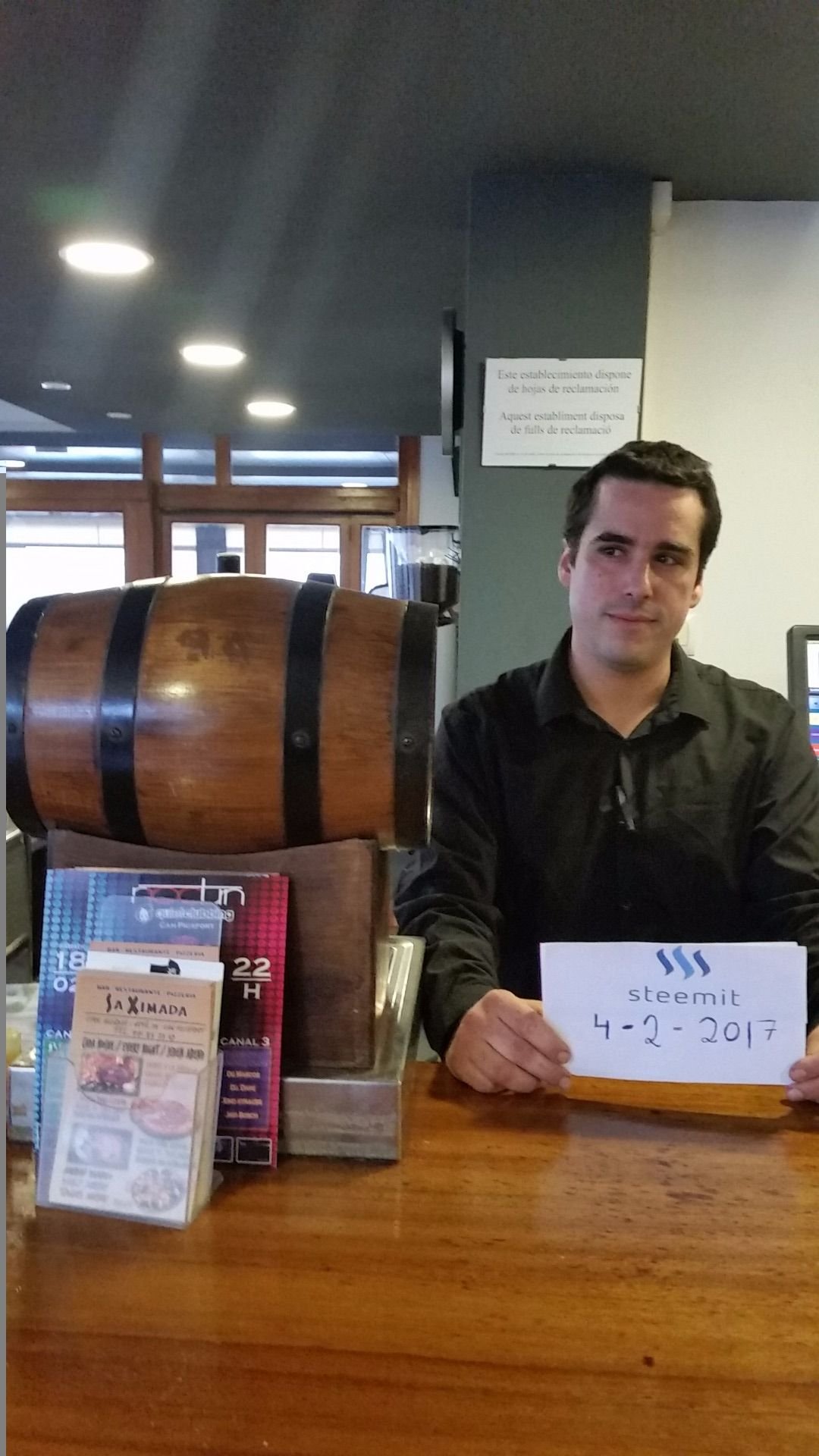 When I am not so busy working I always make time for my dog she is very important for me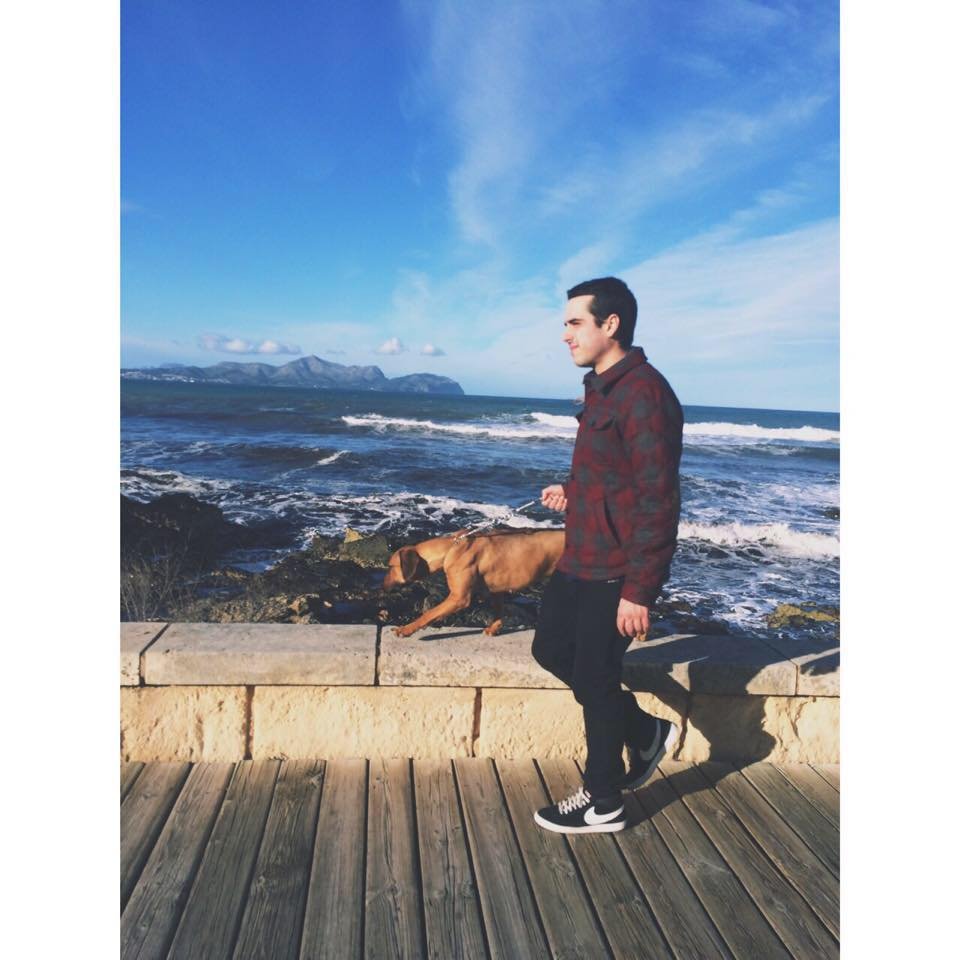 This is my Girlfriend we have been together for almost 10 years now and she is the light in my life.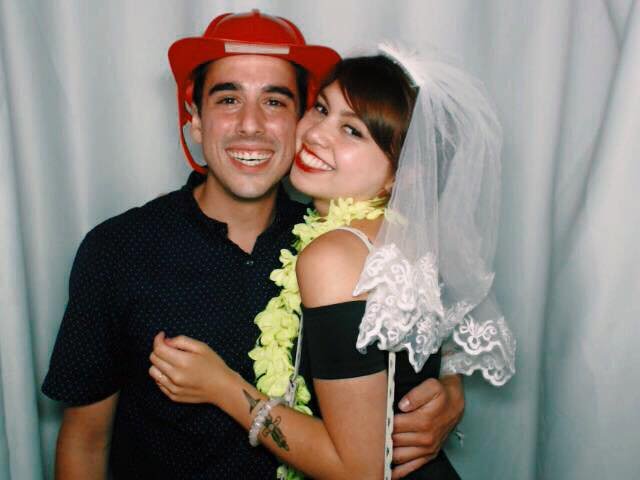 My Hobbies include playing the Base, Video games and making trips with my friends.
Also one day my dream is to have a boat for sailing in the Ocean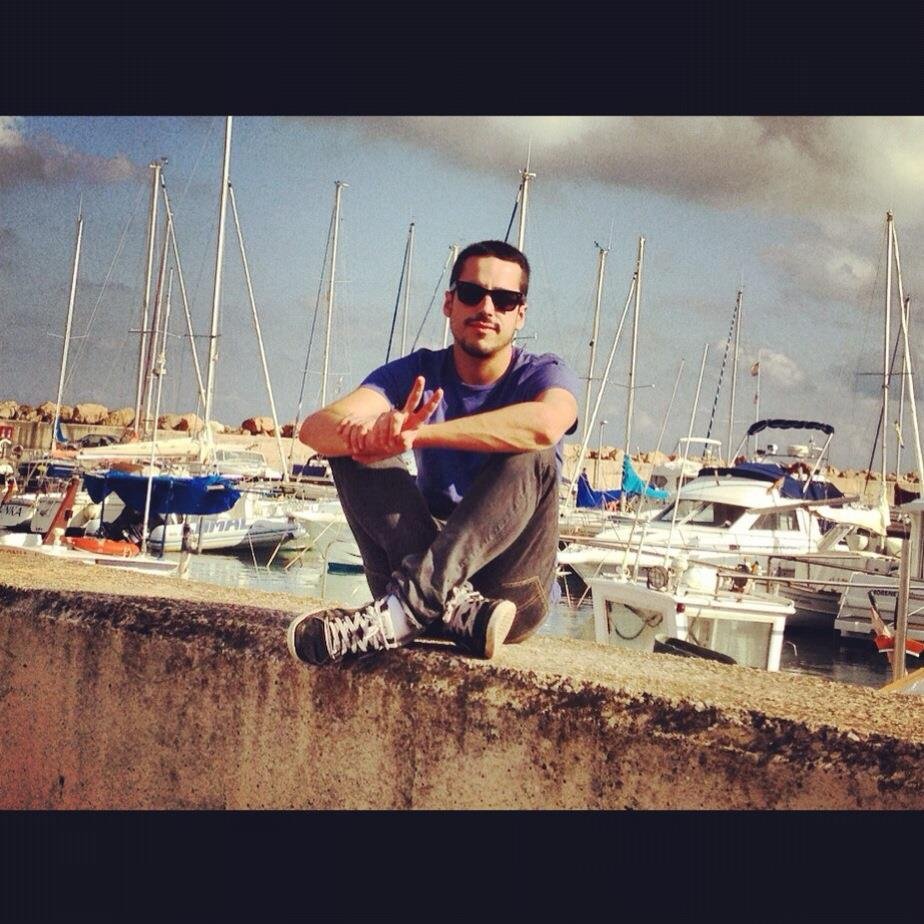 Pardon my bad English writing I also do a post in Spanish