My name is Georges Medawar and i am part of the Humaniq team, a project posed to build a crypto interface that truly simplifies the entry process to the crypto economy and provides a tool that gives opportunities in places where there is a lack of finding them. In other words building bottom-up solutions for the unbanked. I am going to write overall about myself and a reflection on the Blockchain space as a whole.
It took me quite a bit of time to clear a moment and dedicate a sample of reflection on this revolutionary platform. (Steemit that is) I don't have to clarify to anyone in here why the Blockchain is important. It is a crucial element that enables many dormant processes whether technological, economic, or societal and will shift the entire global economy to a superior level of coordination.
I dedicated my last 3 years speaking about the implications of this technology to bureaucrats and politicians! That was a tough exercise. And here i am a couple weeks ago talking to delegates and custom officials on the importance of opening up to such an amazing opportunity. (Here's a picture) We should translate the crypto definitions in our heads and start by appealing to the "Why-s" of different interest groups. Why different entities needed the internet? Same goes with the people listening to Blockchain explanations. Why should they care? And it is our responsibility to explain it to them. For instance, custom officials speak about e-government and "single windows" and the Blockchain is the ultimate "single window" activating a world scale coordination system.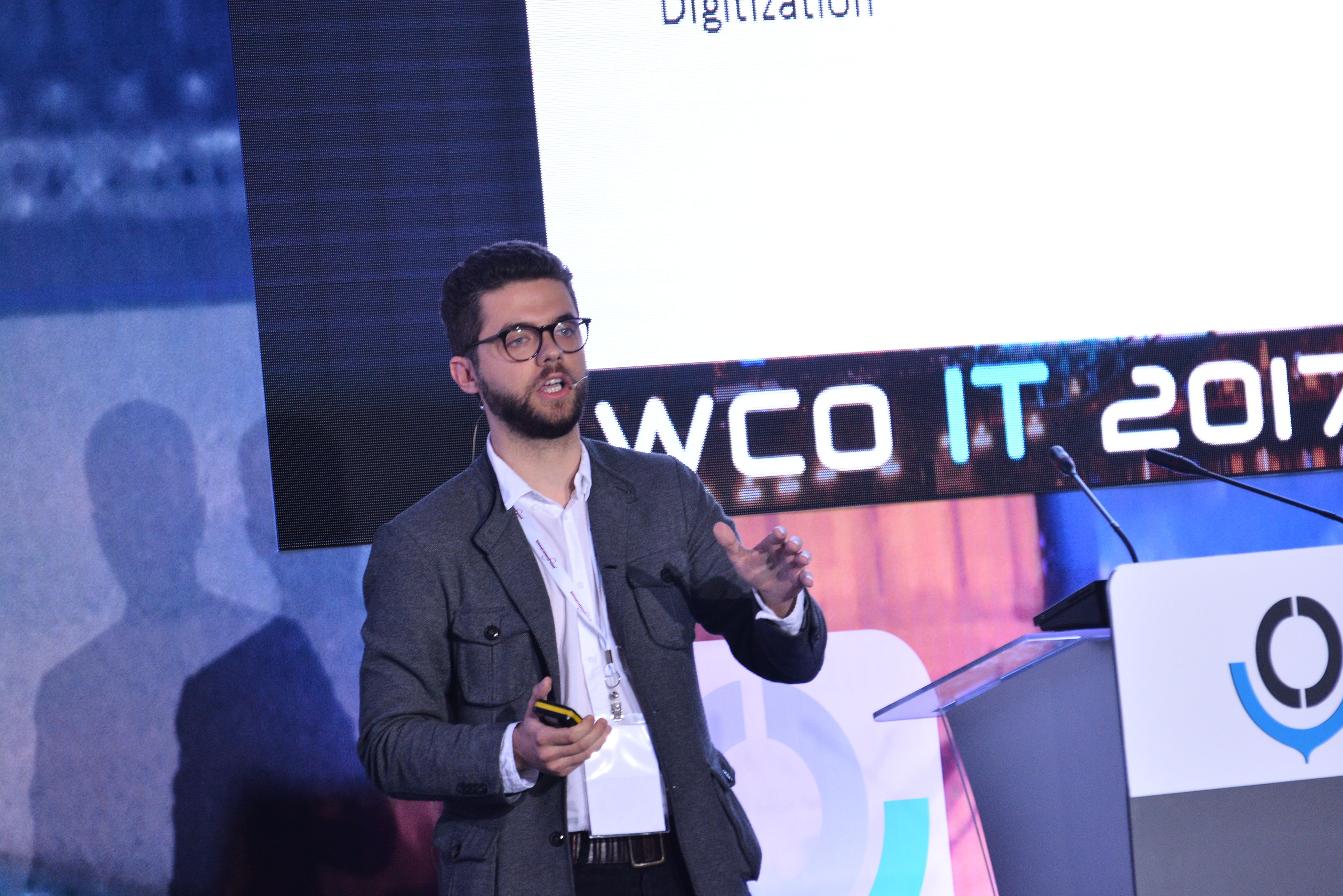 Blockchain is a General Purpose Technology meaning it fills the blanks and empowers the use of technologies that were dormant for a long time, tech accumulating dust on a shelf. Meaning that a piece of the puzzle was missing for those technologies to move from "theoretical" and "experimental" to "applied". I will elaborate on that in my later posts.
This is just an introduction, so here i am a researcher of exponential, disruptive, impact tech, and a flaneur wandering in fields of the unknown unknowns. I also went on to prepare students in schools and universities to research this space. Education for all that matters should prepare people for the future they will inherit or at least allow them to take a glance into the possible futures. I tried to contribute what i could to this process.
Delighted to be part of this global Agora.
Sincerely yours,
GM