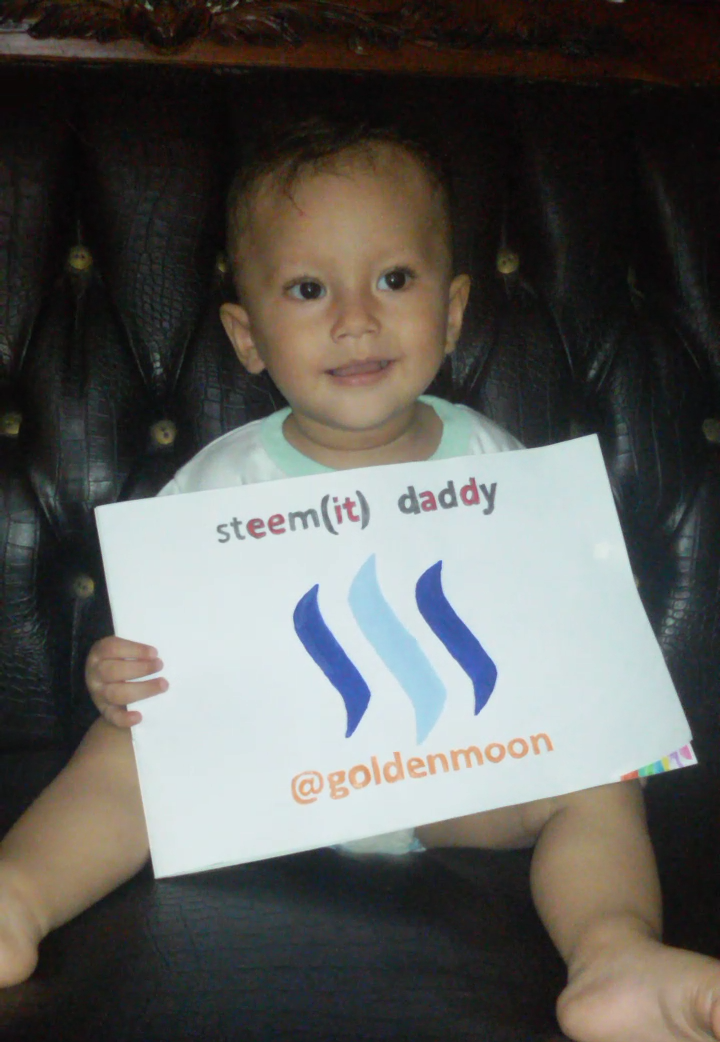 Hello Steemitcoholicer   😄 
I am the junior and gonna assist my father here in steemit. I also want to make my first experiences in steemit as well. I am one year old; like to take long showers, like to eat organic foods (I hate instant baby foods) and I most likely pull the table cover, drop everything on the table to the ground, finally smile to my dad as it were an accident. These are my daily habits and everyday I learn more...
Thats all from me right now.  Keep it steemit Steemitcoholicer !!!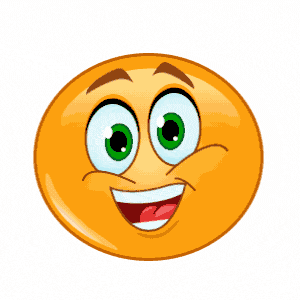 Hello Steemitcoholicer  😄
many thanks to my junior that he accepts to assist me here in steemit. Well, now he also joined to the Steemit Family and I am sure he is gonna get great skills in the future to become a good blogger here.  
Let me introduce myself in few sentences. I am an expat married with a wonderful Indonesian woman and living in Indonesia since two years. Originally I come from Turkey/Istanbul. I also lived in Germany over 25 years. I worked as Hotel Assistant, Real Estate Agent and I owned once a Locksmith Company in Germany. 
After I settled down in Indonesia, I support Call Center Companies' in Germany and Turkey, I do some Network & Affiliate Marketing and finally investing in Cryptocurrencies.    
I like to read and write about Cryptocurrencies, Marketing, Travel Diaries, Cookbooks (esp. Streetfood), etc.   
I think all human being has to get knowledge from every subject; the more knowledge you have, the more connections you can make.   
Lets learn from each other and support each other in Steemit. 

Hallo Steemitkoholiker, 
Ich bin ein Auswanderer, geheiratet mit einer wundervollen indonesischen Frau und lebe seit zwei Jahren in Indonesien.  
Ich komme ursprunglich aus der Türkei/Istanbul und habe über 25 Jahre lang in Deutschland gelebt. Ich arbeitete vorher als Hotel Assistant, Immobilienmakler und mir gehörte auch eine Schlüsseldienst Firma in Deutschland. 
Ich komme ursprunglich aus der Türkei/Istanbul und habe über 25 Jahre lang in Deutschland gelebt. Ich arbeitete vorher als Hotel Assistant, Immobilienmakler und mir gehörte auch eine Schlüsseldienst Firma in Deutschland. 
 Ich lese und schreibe gerne über ICO's, Coins, Marketing, Reise Blogs, Kochbücher (Fastfood), usw. 
 Ich denke, dass alle Menschen sich auf allen Themen informieren müssen, denn je mehr Wissen man hat, desto mehr qualitative Beziehungen kann man aufbauen.  
 Lass uns gegenseit informieren und unterstützen.  
 Mit SteemPower Grüssen  

Merhaba Steemitkolikler, 
ufaklığa burdan steemitte bana verdiği desteklerinden dolayı teşekkür ediyorum. O da artık steemit ailesinin bir üyesi ve ileride steemit ile ilgili çok şey öğrenip iyi bir blogçu olmasını temenni ediyorum.  Eskiden çocuğum futbolcu, şarkıcı olsun derlerdi. Artık zaman değişti; çocuğum steemitçi olsun, ICO'cu olsun, Kriptopara uzmanı olsun demeye başladık …  
Kendimi birkaç cümle ile tanıtmak isterim. Yaklaşık iki senedir Endonezyada yaşıyorum, evet eşim Endonezyalı. Ufaklığın gözlerinin neden çekik olduğunu şimdi anlamışsınızdır. Endonezya'ya gelmeden önce Almanyada yirmibeş yıldan fazla ikamet ettim. Sırasıyla otel asistanı, emlakçı ve son olarakta kendi çilingir firmamda çalıştım. Endonezya'ya yerleştikten sonra Alman ve Türk Çağrı Merkezi Firmalarına destek vermeye başladım. Aynı zamanda Network & Affiliate Marketing üzerine çalışmalarım var ve Kriptoparalara yatırım yapıyorum.  
ICO'lar, Kriptoparalar, Online Pazarlama, Gezi Yazıları, Fastfood, vs. gibi konular üzerine okumayı ve yazmayı seviyorum.  
Her insanın her konu üzerinde bilgi sahibi olması gerektiğine inanıyorum; ne kadar çok bilgi sahibi olursanız insan ilişkileriniz de o oranda artar ve belli bir kalite seviyesini yakalarsınız.  
Gelin hep beraber bilgi sahibi olmaya devam edip birbirimizi destekleyelim.  

Selamat malam Pecinta steemit  
Terimakasih banyak untuk juniorku yang mau jadi suporterku di steemit. Jadi dia juga bergabung di keluarga Steemit dan saya yakin junior akan mendapatkan banyak pengetahuan dan pengalaman di masa datang menjadi seorang blogger. 
Saya akan perkenalkan sedikit tentang saya. Saya seorang warga asing yang menikah dengan wanita indonesia dan sudah 2 tahun saya tinggal di indonesia. Saya berasal dari Turki, saya dulu tinggal di Jerman selama 25 tahun. Saya bekerja sebagai asisten hotel, agen properti dan saya punya perusahaan locksmith di jerman.  
Setelah saya tinggal di indonesia, saya bergabung di perusahaan call center yang ada di jerman dan turki. Saya juga melakukan sedikit tentang Network & Affiliate Marketing dan saya juga seorang investor di Criptocurrency. 
Saya suka membaca dan menulis tentang Criptocurrency, Marketing, Travelling, buku masakan dan lain-lain. 
Saya pikir semua orang akan dapat pengetahuan di semua bidang. Semakin banyak pengetahuan yang kita dapat semakin banyak yang akan kita jangkau dan capai. 
Mari bersama-sama kita belajar dan saling mendukung di Steemit.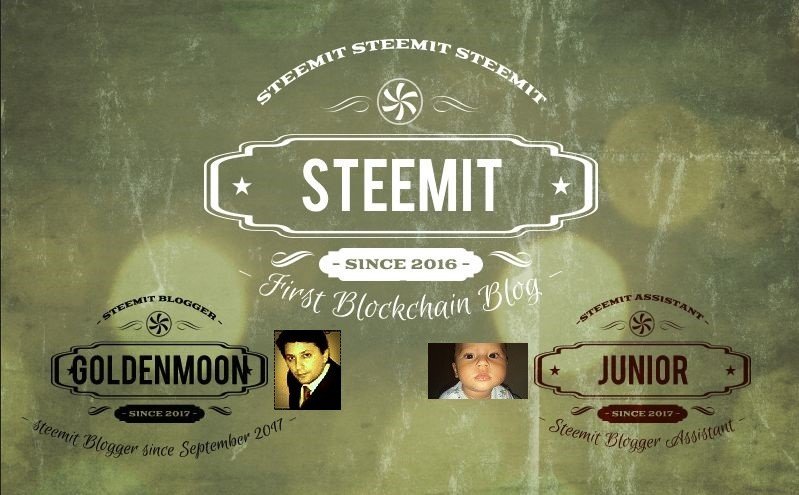 ***

***