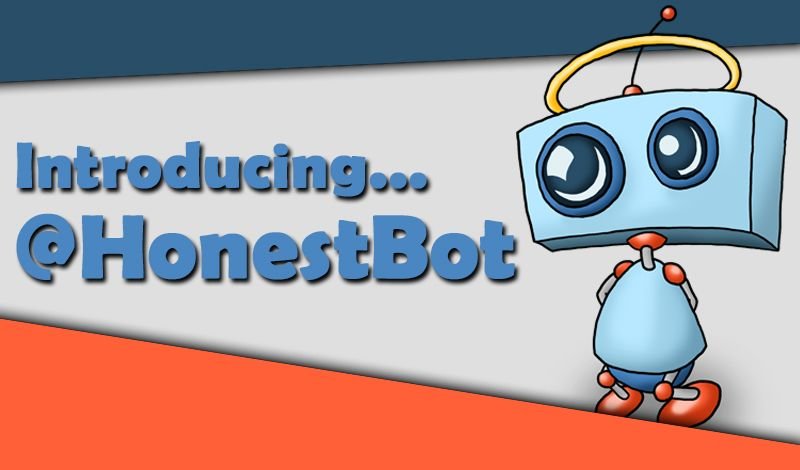 Are you tired of watching the countdown on SteemBotTracker only to see bot after bot produce a negative return-on-investvent (ROI) in its final minutes?
I come to you today with a solution: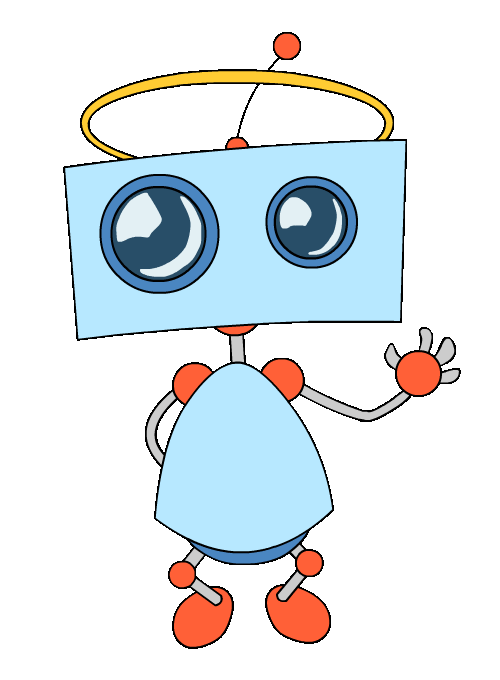 It's okay. You can say hi. He won't bite. I know you've been hurt by voting bots before, but HonestBot is different. He promises that he'll never take more than he can return. It's in his programming.

Bid-based voting bots operate by accepting bids for a portion of their upvote. At the end of the bidding round, the bot will upvote all of the bidders' posts with a vote weight proportional to their bid.
With the rising popularity of bid-bots, the demand is far greater than the supply. More often than not, a bot will receive a higher total value of bids than the value of its vote. When this happens, everyone received a vote that's worth less than what they spent. When this happens, everyone loses... except for the bot.
HonestBot was developed with this simple idea: what if there was a bid-based voting bot that didn't profit at the expense of all of its customers? What if it could guarantee a positive ROI?

HonestBot does that by tracking the real-time value of Steem and SBD. It sets a round fill limit feature that prevents the total amount of bids from exceeding the total value† of HonestBot's vote. This ensures that at the time of voting†† , no one will receive less than the value of their bid. Any bids that exceed this limit will be automatically returned.
†This amount accounts for curation fees.
††HonestBot cannot account for future changes in market prices, so it cannot guarantee that the ROI will still be positive by the time of a post's payout.

Let's get down to the nitty-gritty. Here are the details on HonestBot:
Minimum bid is 0.05 Steem or SBD (subject to change).
Maximum bid is 0.5 Steem or SBD (subject to change). This is set to deter a single account from using up the entire round fill limit on one post.
Maximum post age is 6 days.
Any bids that do not meet the above conditions will be automatically returned.
Any bids that exceed the round fill limit will be automatically returned.
Each round is 2.4 hours, which allows for ten 100% votes per day, split amongst the bidders.
Abusers will be blacklisted from the bot. Abuse includes using the bot to upvote plagiarized content, vote farming, and other behaviours that breach community ethics.

Like most other bots on the market, HonestBot offers an incentivized delegation program. Every delegator will receive a daily payout from HonestBot's profits that's directly proportional to the percentage of their delegation. For example, if your delegation represents 10% of the bot's total Steem Power, you will receive 10% of that day's profits.
Thank you for taking the time to learn about HonestBot.

If you want to report abuse or if you have any questions or problems...

If you like HonestBot,

please vote for @yabapmatt as witness.