Introverted by nature, my school reports were invariably the same - a high achieving student who would benefit from contributing more to class discussions.
So, this idea of blogging and sharing my thoughts, ideas and opinions with, potentially, the whole world, should have me sitting serenely in my chair looking on but not contributing - right? But, I've done enough lurking in the shadows for now. Here I am world! Still hiding, in a way, in the relative anonymity offered by the internet, but here and ready to share nonetheless - my teachers' would be proud!
So, let's start by summing me up - wife, mother (crunchy/attachment/gentle parenting), entrepreneur. Chocolate, books and Coca-Cola. Beatles fan - all you need is love!
Living in beautiful Melbourne, Australia - we just lost the title of World's Most Liveable City to Vienna but, hey, we'd held that honour for a few years already so clearly it's a pretty darn good place to live!
Here's some rainbow cookies to brighten up your day!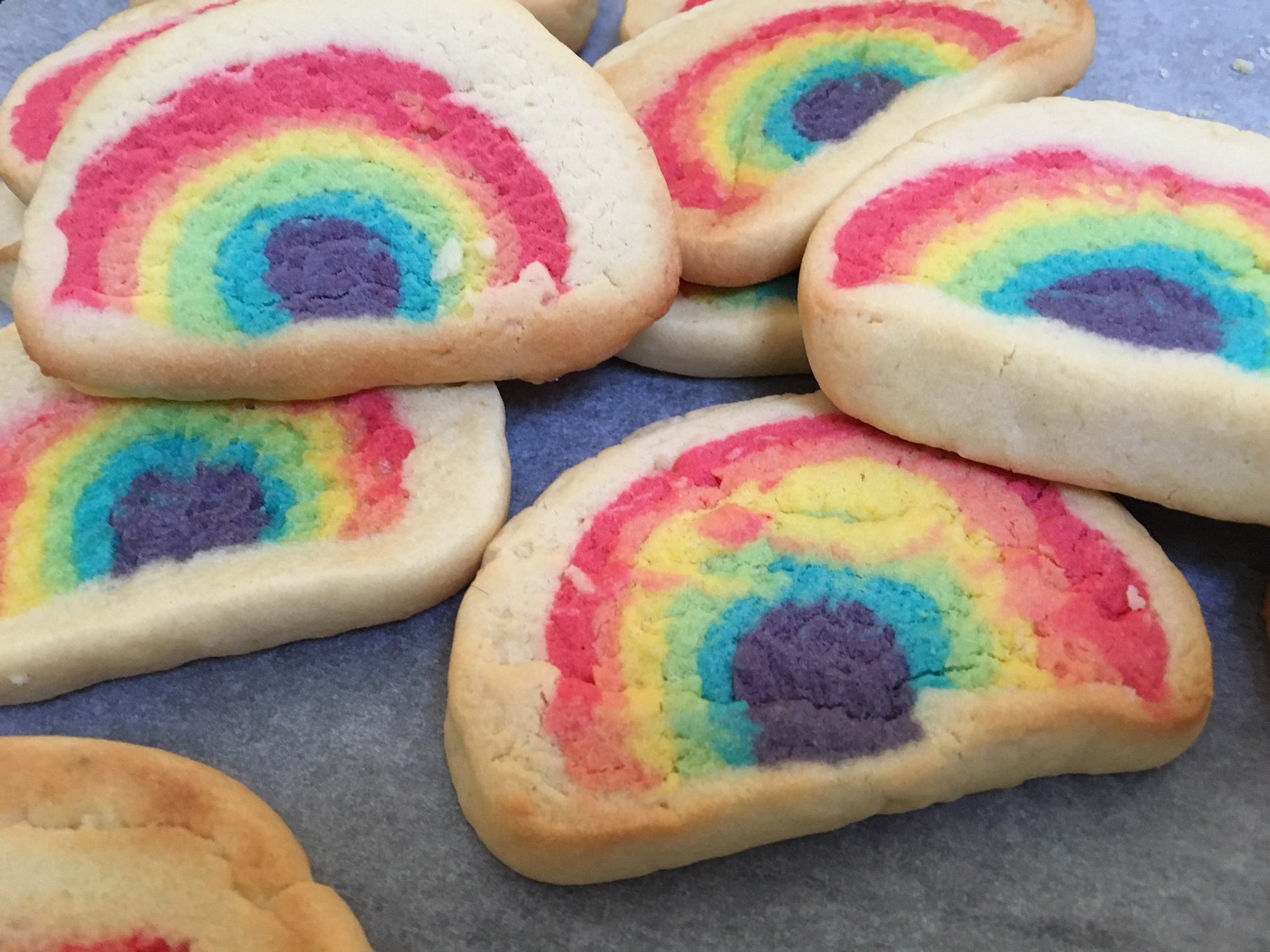 Not sure where this "journey" is going to take me but I know a thing or two about homemaking (recipes/tips etc), family life, respectful/gentle parenting, homeschooling/unschooling and building a better life through entrepreneurship.
Hopefully, at some point, I'll write something that resonates with you and you'll start to understand where I'm coming from.
Looking forward to getting to know you all,
@introvertathome