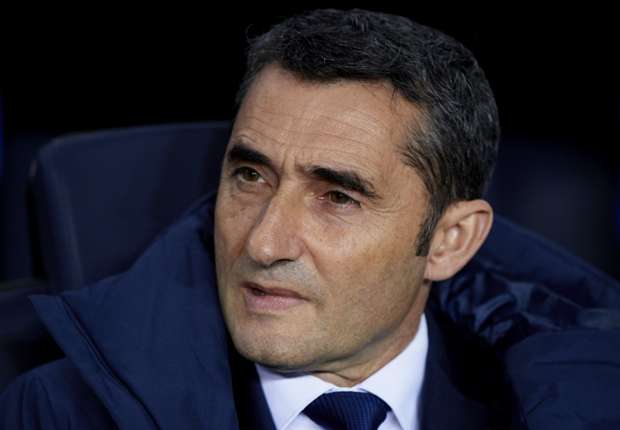 Both Daniele De Rossi and Kostas Manolas put through their own net on Wednesday, but Barca's coach does not mind how they go in
Ernesto Valverde believes Barcelona's 4-1 Champions League win over Roma was deserved, despite its rather fortuitous nature.
The Catalan side started poorly and rarely looked comfortable, even after taking a 3-0 lead, with Marc-Andre ter Stegen required to impress in the home goal late on at Camp Nou.
Edin Dzeko cut Barca's advantage, but Luis Suarez's 87th-minute strike restored a three-goal margin to give them complete control of the tie.
Although it was a rather ordinary Blaugrana performance that was assisted by own goals from Daniele De Rossi and Kostas Manolas, Valverde was unperturbed.
"During the season there are all types of games - ones where you deserve more than you get and ones where you get more than you deserve," he said.