Hey everyone Johann here, this is the story of how I founded an independent Record Label in Venezuela by investing my salary as a waiter, in music production.
I came to New York in September 22nd of 2016. I had no expectations nor idea of what I was doing in this place. I just wanted to come here because it is the city that never sleeps and I had been struggling to sleep for the past 3 years so I thought I could maybe fit in here. Also, the food (pizza).
Before moving here several people advised me NOT to do it (specially my family), but the thing is… Since I started studying at Full Sail University, my first goal was to move to New York City.
Let's go way back.
Who am I?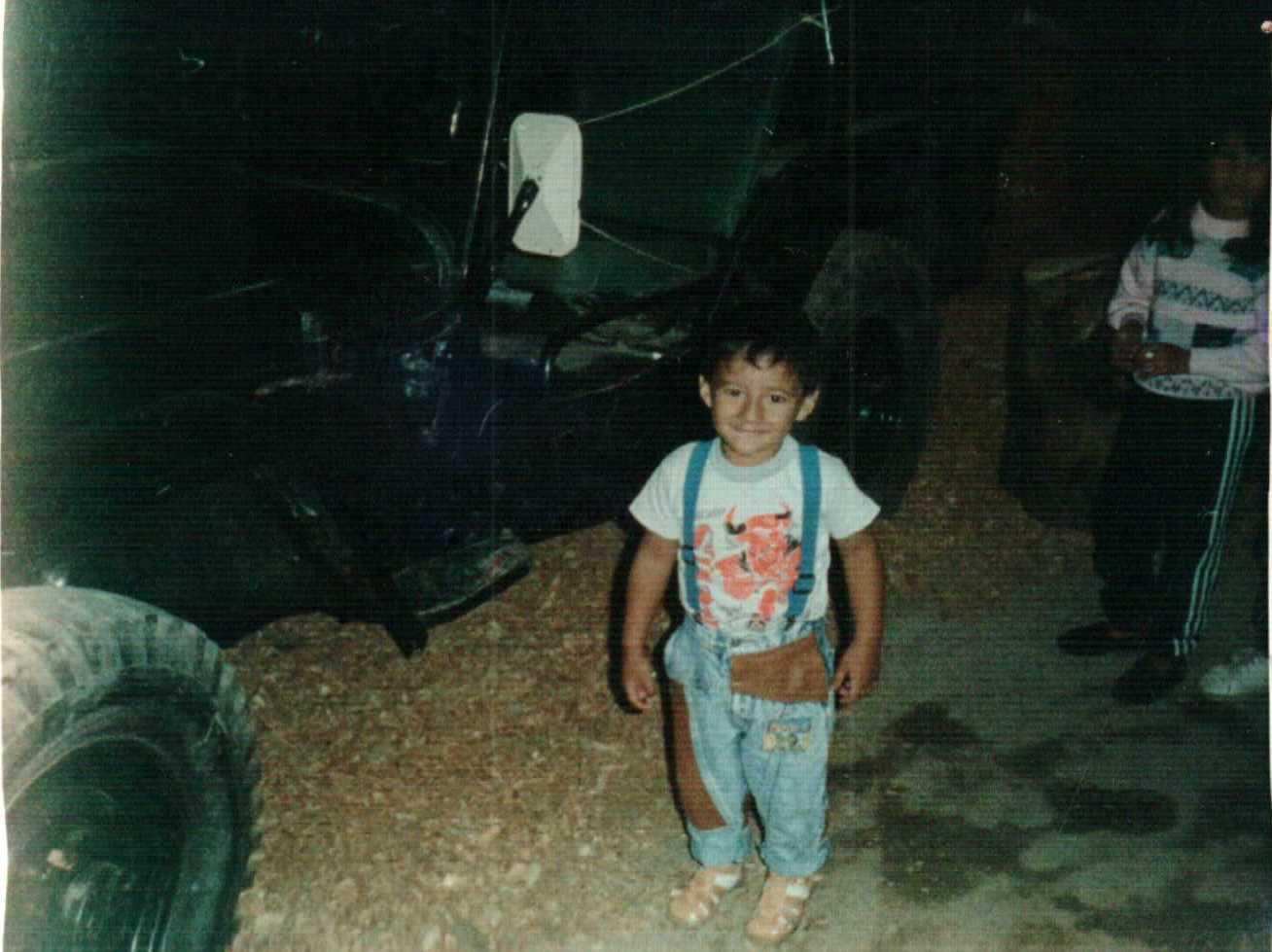 I was born in Venezuela in 1990, which means I am 27 years now (old enough to became famous and be part of some club, uh?). I was raised by Tibisay Gil (an administrator) and Willmer Sánchez (a salesman). We were living in a really small apartment for 14 years, but my life growing up was nice, we had enough to eat and to do fun stuff from time to time. 

How did I get started with music?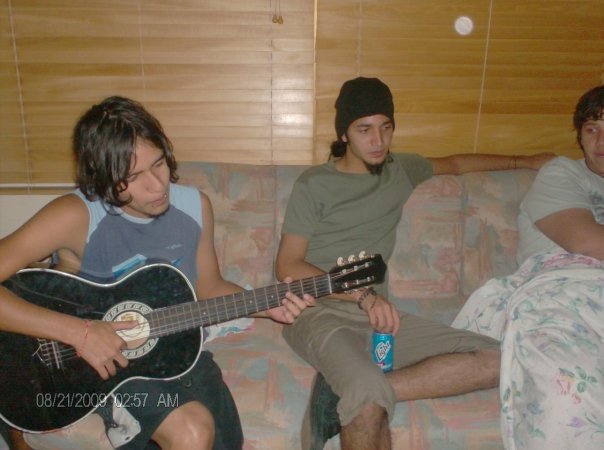 I got my first guitar thanks to my parents when I was 15 years old and I started taking music classes, but I never took the classes seriously so I dropped out quickly. I became part of the generation that "learned" how to play music by using the Internet. I was covering Blink-182, Metallica, The Offspring, Oasis, The Beatles, Green Day, Soda Stereo, Dermis Tatú and all those bands you learn to play first, just because it's cliche and makes you look cool.
My first band "Azzata Clips" was where everything started. It was also where I became best friends with "Ricurdo," my business associate in the record label.
We were such an absurd band. Non-sense music with non-sense lyrics, but with a real passion for music. It was a messy project that became something just because we loved getting drunk every weekend, dressing weird, and screaming in empty spaces. Being weird is the best thing you can do in your life for yourself:


The good news is…
Every year we learned so much about different aspects of music. The band has evolved so much. It has a different music style now, but the essence of being the weirdos it's still there:

Moving from Venezuela to USA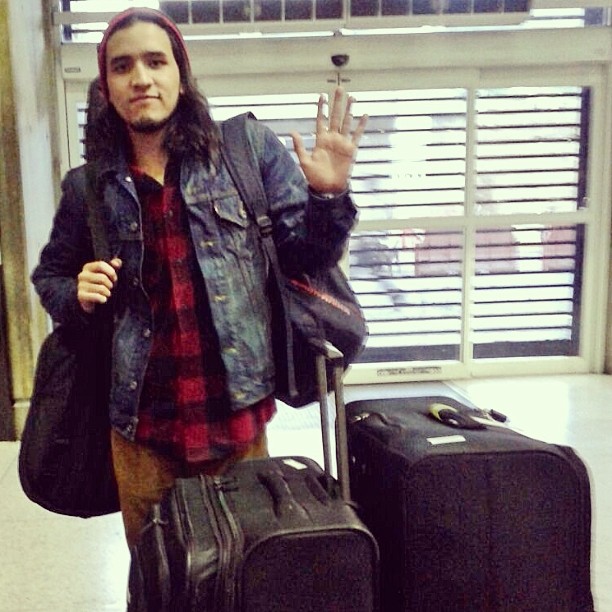 Furthermore, when I was 23 years old I realized that I spent the last 5 years studying 4 different careers in different colleges without finishing anything. I was spending more time doing music than any other thing, but I hadn't studied music yet. Until one day it hit me. I didn't want to pay people to record/mix my music because it was too expensive for me and mostly of the time, it didn't came out as I wanted. I needed to study sound engineering.
That same year I turned 24 on December and I was leaving the country on New Years eve. A friend of mine graduated at Full Sail and she suggested that I go there. So, let's recap, because so far it doesn't make sense. How was I suppose to leave the country when my family didn't have enough money to help me?
The thing is that since 2008 when the crisis started to get really bad in Venezuela, the inflation also started to get crazy. My dad has always been a cars salesman and he was suddenly making way more money because there weren't enough cars in the market to supply the people. My dad was intelligent. Instead of spending that money he just started to invest everything for the future.
6 years later, we weren't in that small apartment. Instead we were living in a cozy house with a room for everyone. My dad gave me a car as a gift when I was 21. I actually sold it before leaving the country because I needed that money and he also helped me to pay college and to leave the country.

How was studying Recording Arts at Full Sail?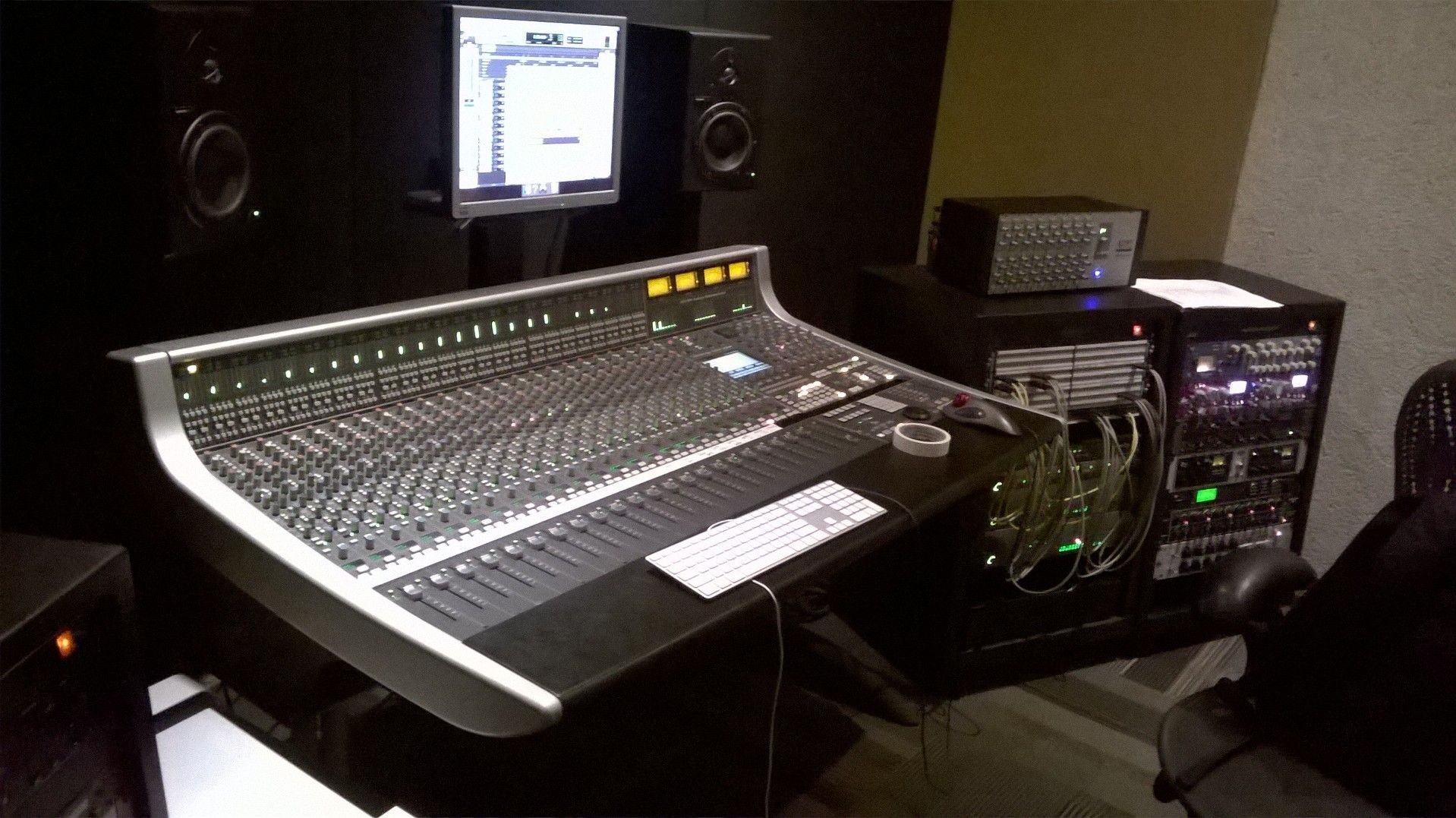 It was a once in a lifetime opportunity. Although, those were hard times. I don't mean the classes were hard, I mean that it was so hard to keep paying the tuition. It's incredibly expensive. I would also feel out of place all the time because before this I lived my whole 24 years in my country with my friends and family. Also, every other immigrant in Full Sail had enough money to pay this college without struggling that much. In the other side, most of the people from the US that were in Full Sail was because they were military before or because they took out tons of loans for this college, so I was getting along well with guys from here.
In those two years I felt I wanted to support the Venezuelan local scene in some way. So, with my free time I decided to work on a YouTube channel and talk about new Venezuelan bands. It was kinda easy because Bandcamp and Soundcloud became the most used platforms for bands and musicians in Venezuela, so I would just write tags like "Venezuela" or the names of the cities there. Then, I sorted them by date of release. And finally I would listen to EVERYTHING and do research about them. Most of the time I ended up meeting the artists on Facebook or online.
Some other crazy things happened too. Once, a random priest I met paid my monthly rent. And there was this another time that the director of the school himself helped me. Also, I was kinda homeless for the last three weeks there so I lived with different friends. I couldn't believe all these miracles that were coming one after another.
I graduated with a recording arts degree. I didn't go to the graduation because I didn't have enough money to get the cap and gown, but that was more of an excuse. I actually didn't want to go. This picture was taken on my graduation night. I celebrated by drinking beers and playing Mario Kart with some friends.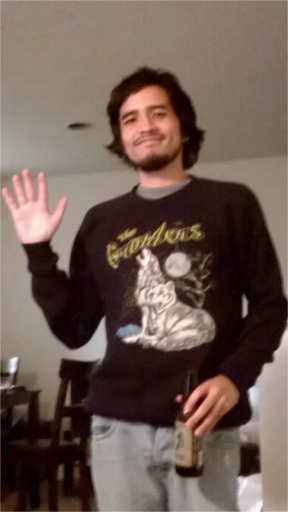 Moving from Florida to New York
I departed to New York from Miami. In Miami I met my cousin (who came from Venezuela and I hadn't seen in so long) and we both left to New York by bus. It took us around 32 hours by bus to get to the big city, but on September 22nd we arrived. I remember having less than 200 bucks in my pocket and that was it. I didn't even know what I was doing, but I felt that this city was calling me. I moved to the Bronx and lived in a tiny room for about a year with a kinda crazy 70-year-old landlord. Every morning the elevator would stink like weed and pee, but hey it was a start. A year later, I moved to Queens and lived there for two months. Finally I moved to Brooklyn, where I am currently living.

Opening the record label
I found a job on my very first day in the city, and since then I have been working non-stop in different restaurants in Manhattan. I decided to invest around 50 to 200 bucks (sometimes way more) per month in a record label to support Venezuelan bands. It's not a lot of money, but at the same time it is. In my country the inflation is wild, so with $50 we could do so much.
I decided to do it because I have been getting more and more involved with the local rock scene through the years and I had witnessed "how it works". Due to our economic problems, creating bands and maintaining them was impossible, but I discovered that doing the right things and putting together the right people would lead us on the right path.
I wanted to work only with bands that were different in some way and that have a certain essence/aesthetic. We started with Paisaje Local, Sir Di Alex, Holy Hands and my solo project Ryan Voio in April of 2017. It was not easy at all. It's a challenge everyday to work with several projects, work in a restaurant, have a social live and also spend time by myself. I am so broke all the time, but today I feel like it was 110% worth it. It's December 13th, we have released 6 different albums during the year and a limited version of my first EP Nancy was released  on cassette a couple of months ago. Now we have signed 4 more projects. We are about to release an album in two weeks, plus we already have a schedule of releases for the first three months of 2018.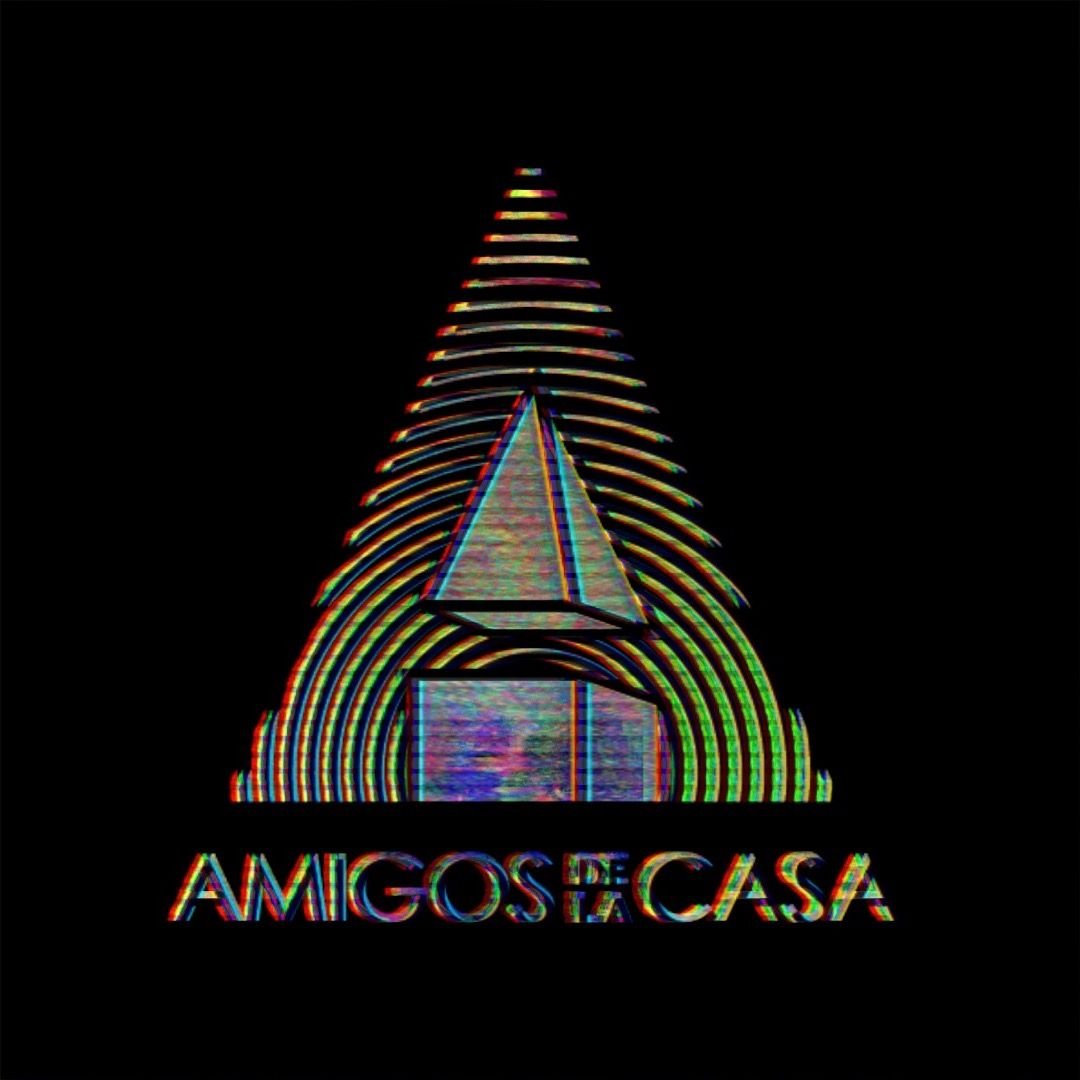 AND THAT'S IT.
If you read the whole thing I appreciate it. Thank you so much. I hope you follow my stuff. I will be blogging about music, albums, audio engineering, worldwide bands and also Venezuelan bands. Sometimes about our record label. And maybe more random stories I have. If by any chance you want to check my YouTube channels:
Amigos de la Casa (The record label): https://www.youtube.com/channel/UCk7PDpqsFfWg3nwe2kF_JfA
Ryan Voio (Mostly me going to concerts in NYC): https://www.youtube.com/channel/UCCD7GVWOTzUxcxbG95NcW_Q
Jowannabe (My old channel to support Venezuelan bands, this one is in Spanish): https://www.youtube.com/channel/UCBtnV2Mh5BllTkyXNu_J0JQ
Alejandro Hiss (This was a side project I had for a while): https://alejandrohiss.bandcamp.com/album/small-hours