Hello steemers! Today I'm going to share a few hiking experiences I would definitely recommend to anyone to whoever is in the Vancouver area. The majority of these beautiful hikes can be accessed using the Sea to Sky Highway (which is without doubt the most scenic highway I've ever seen!). This highway is super easy to hitchhike to, so refer to my previous blogs for tips on how to be a pro at it!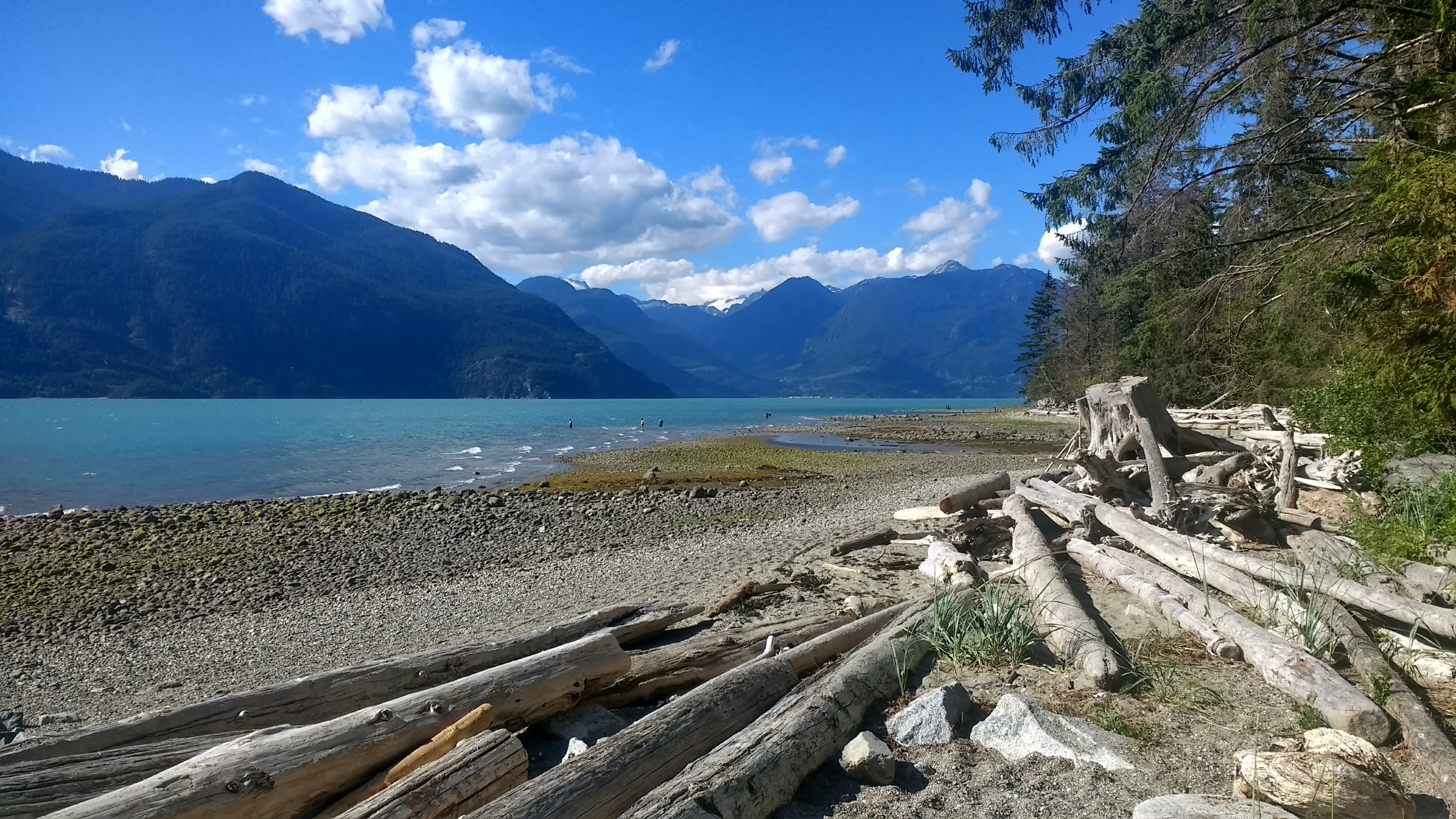 The first hike I'd like to mention is Panorama Ridge. Even though in my first blog I briefly mentioned it, I thought I would outline the hike in some more detail. So a little bit of story time!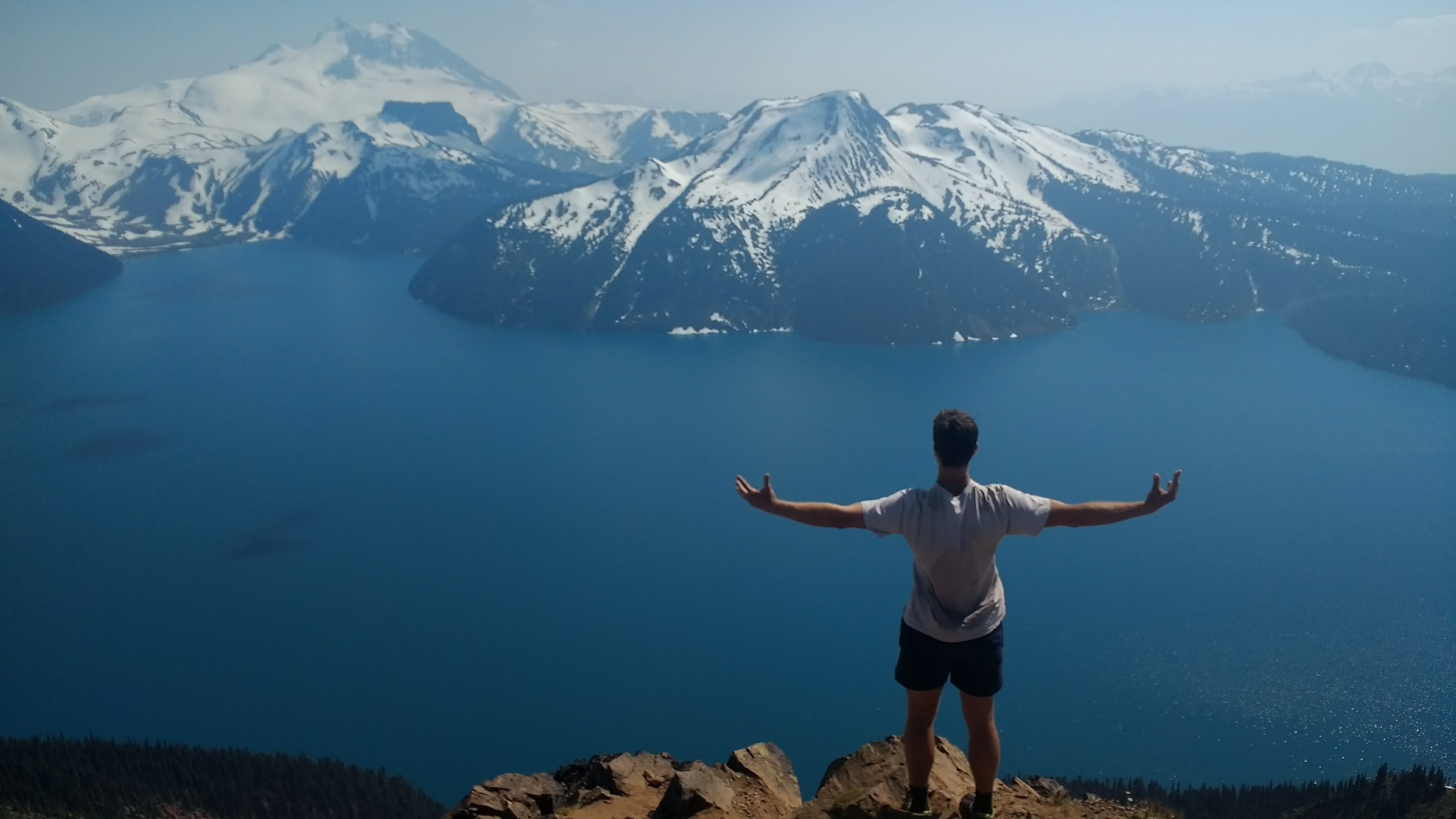 I was out at a couchsurfing meetup in downtown Vancouver and bumped into another couchsurfer I'd met before, Heike. She mentioned she had found someone with a car willing to go drive to Panorma Ridge early the next day. The catch was it was going to be an 11 hour return hike. Normally people camp overnight and do the hike in two days. Here is the website to reserve your spot during the summer and early spring months http://www.env.gov.bc.ca/bcparks/explore/parkpgs/garibaldi/. So hungover af I met up at the proposed spot at a gas station in The West End and was met by two lovely Italians living and working in Vancouver, Guiseppe and Marta. Bit of a shoutout to Guiseppe here because he managers D'oro Gelato in The West End and treated me to some mean Gelato and coffee the day after, check him out if you're in town and mention Jules from Australia sent you https://www.dorogc.com/. Anyway so the trail head to the hike is about a 1.5 hour drive from Vancouver. Pack plenty of food and water for the trek, its mostly uphill. If you plan on doing it the whole thing in a day, hike to Garibaldi Lake (about 5 hours) and have lunch at the most scenic and beautiful lake around. It's a glacier fed lake so it's a stunning deep blue colour!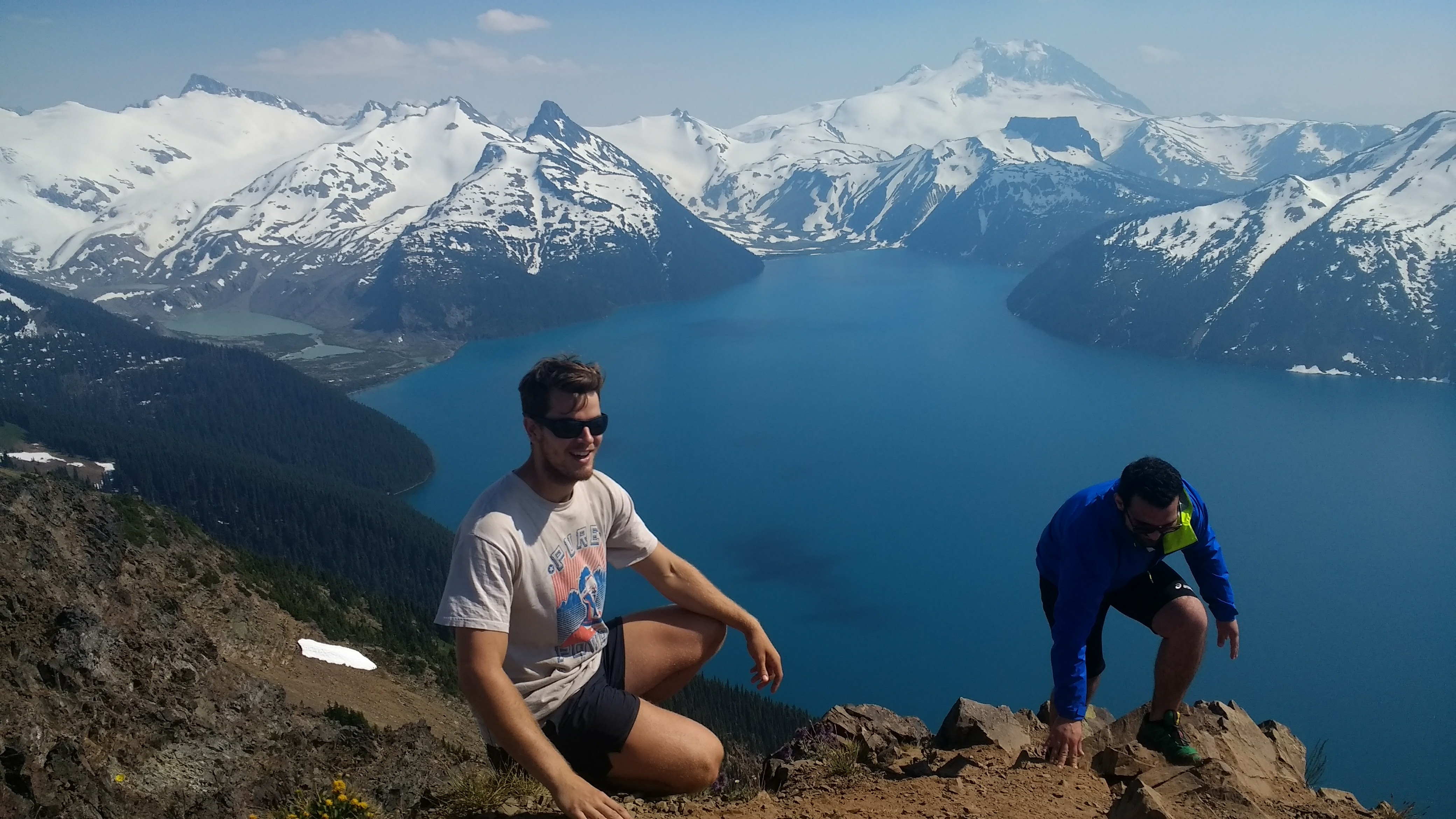 Guiseppe and I riding on a wave of adrenaline!
Normally around July there is no snow, however due to a freakishly high snow falls in the winter we still had 3m (yes that's not a typo, 3000cm!) of snow climbing towards the summit. This made it all the more stunning to look around. There were Glacial Lilly's blooming (only bloom for 2 weeks of the year) and of course it's fun to have snowball fights in 33 deg Celsius!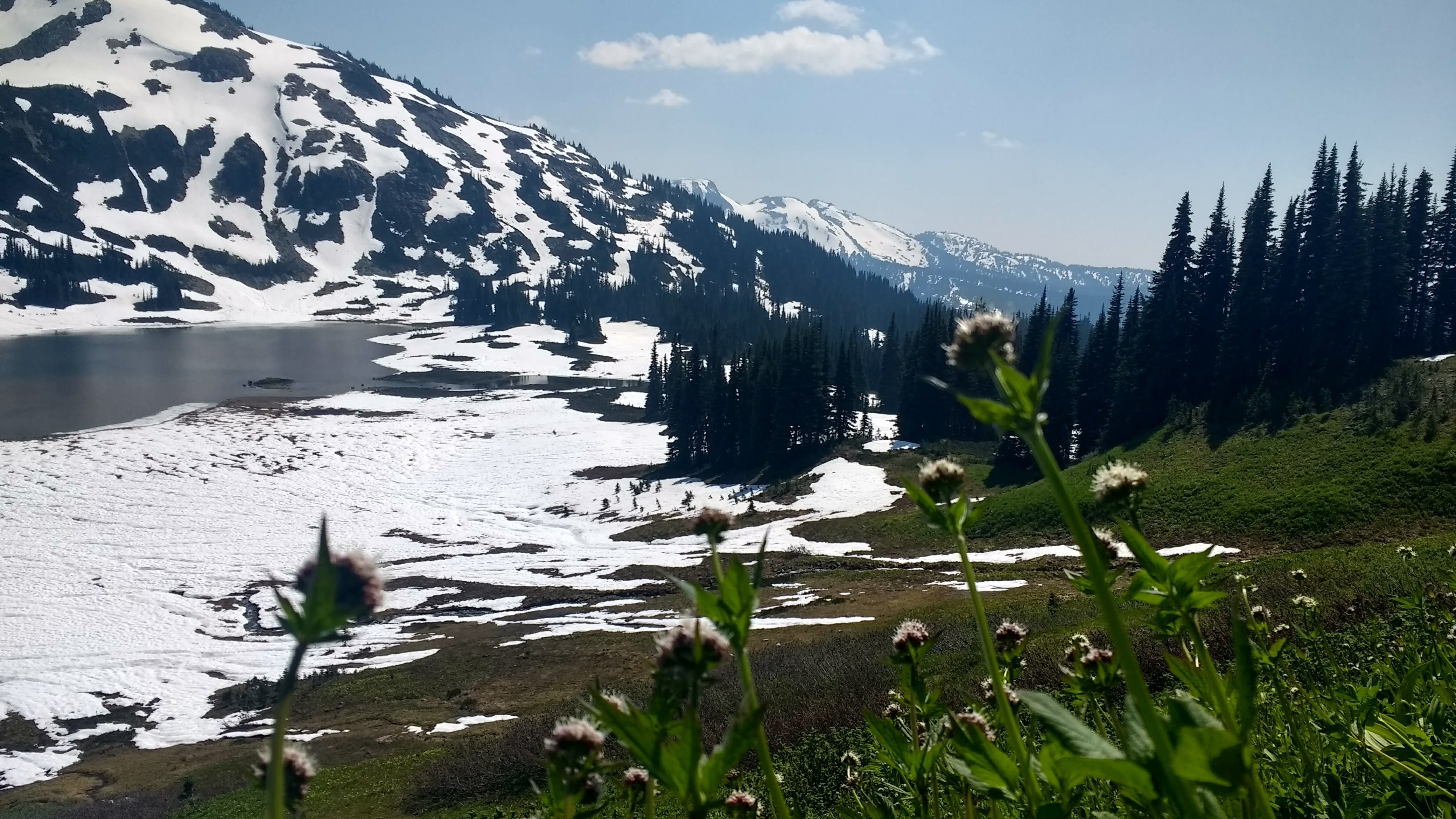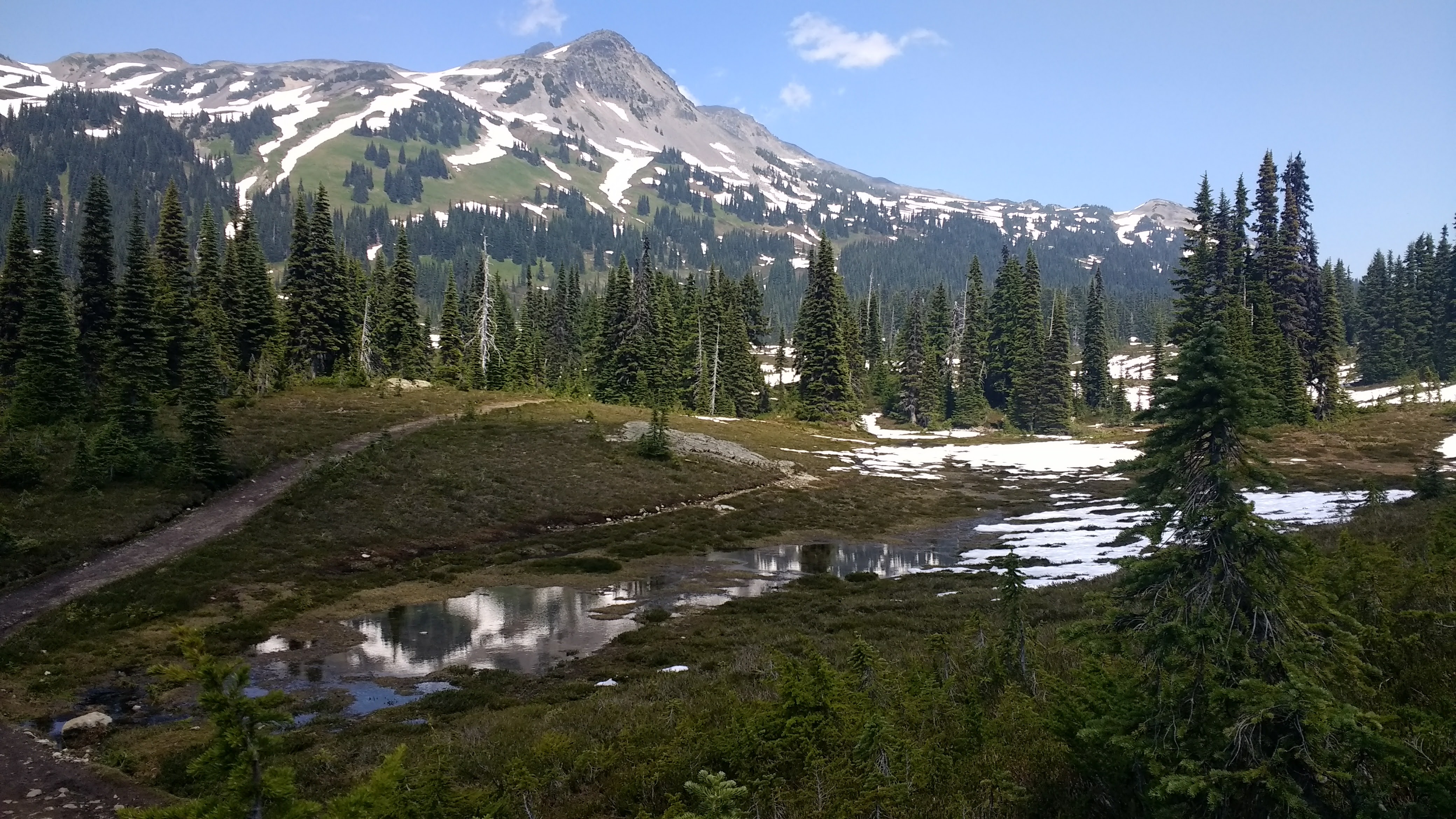 Normally the assent to the summit is pretty straight forward, but because the snow was epiclly slushy and I foolishly brought my runners it was a trek and a half to get to the top. 7 hours of total hiking and we made it to the most stunning view and there was a group hug of relief (seriously that hike up in the snow was a ball breaker). On the way down the adventure crazed Heike challenged me to a race down the snow-capped hill. Well it started off well till I full stacked it and ate shit. This is a hike you need to do before you die!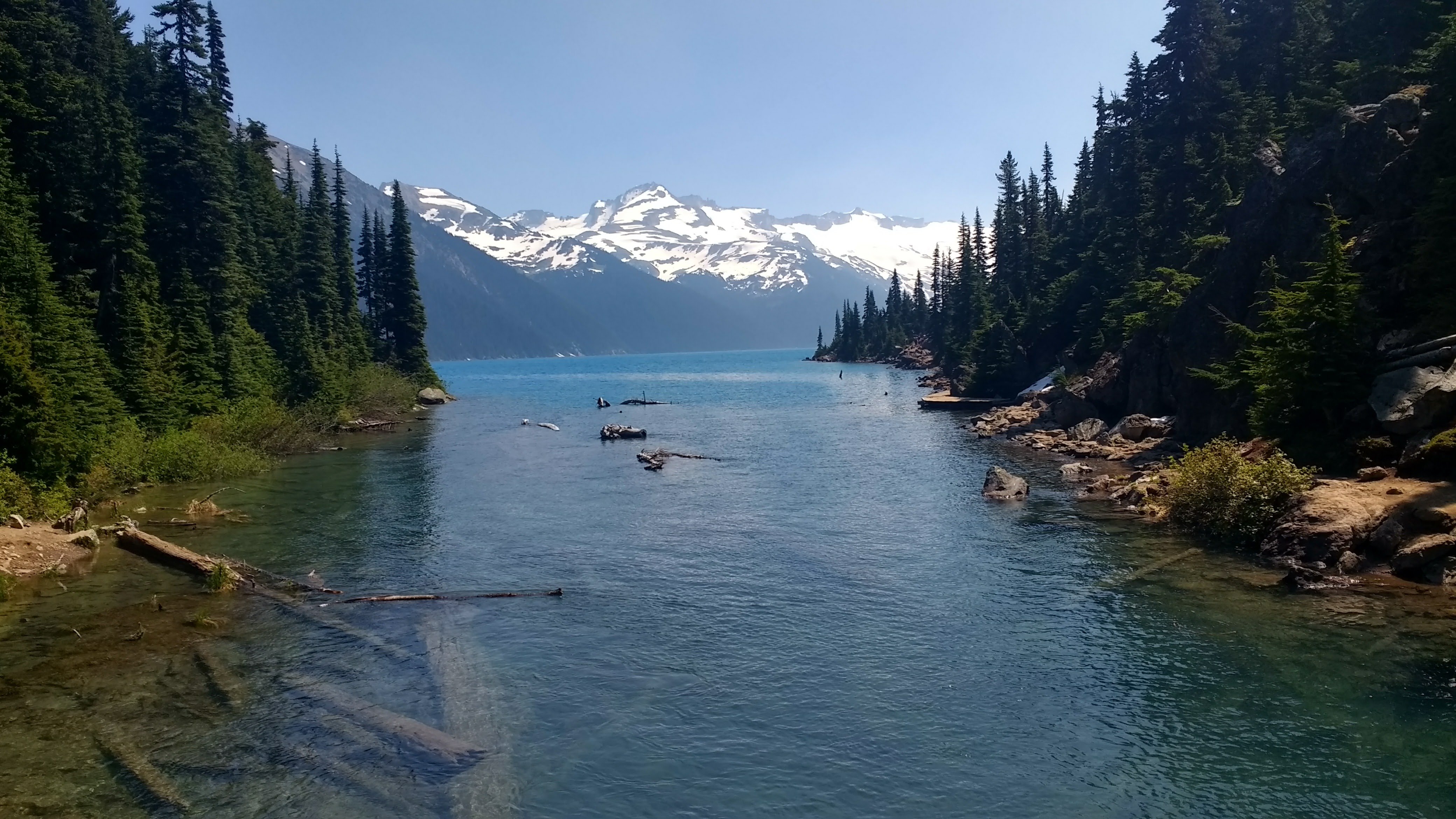 Further up the highway you'll find the Adventure Capital of the World, Squamish. Once a sleepy little town only used by locals is now a world renowned place for get ready; Hiking, fishing, whitewater rafting, mountain biking, paddleboarding, bird watching, rock climbing, kite surfing and 4x4 driving. It's a really special place you would want to check out for a few days and is only 50 minutes from Vancouver. There are two great day hikes on offer here that you need to do. The Sea to Sky (requires a 3.5 hike up and $15 gondola ride down) which gives you some really incredible views of the stunning mountains surrounding the top.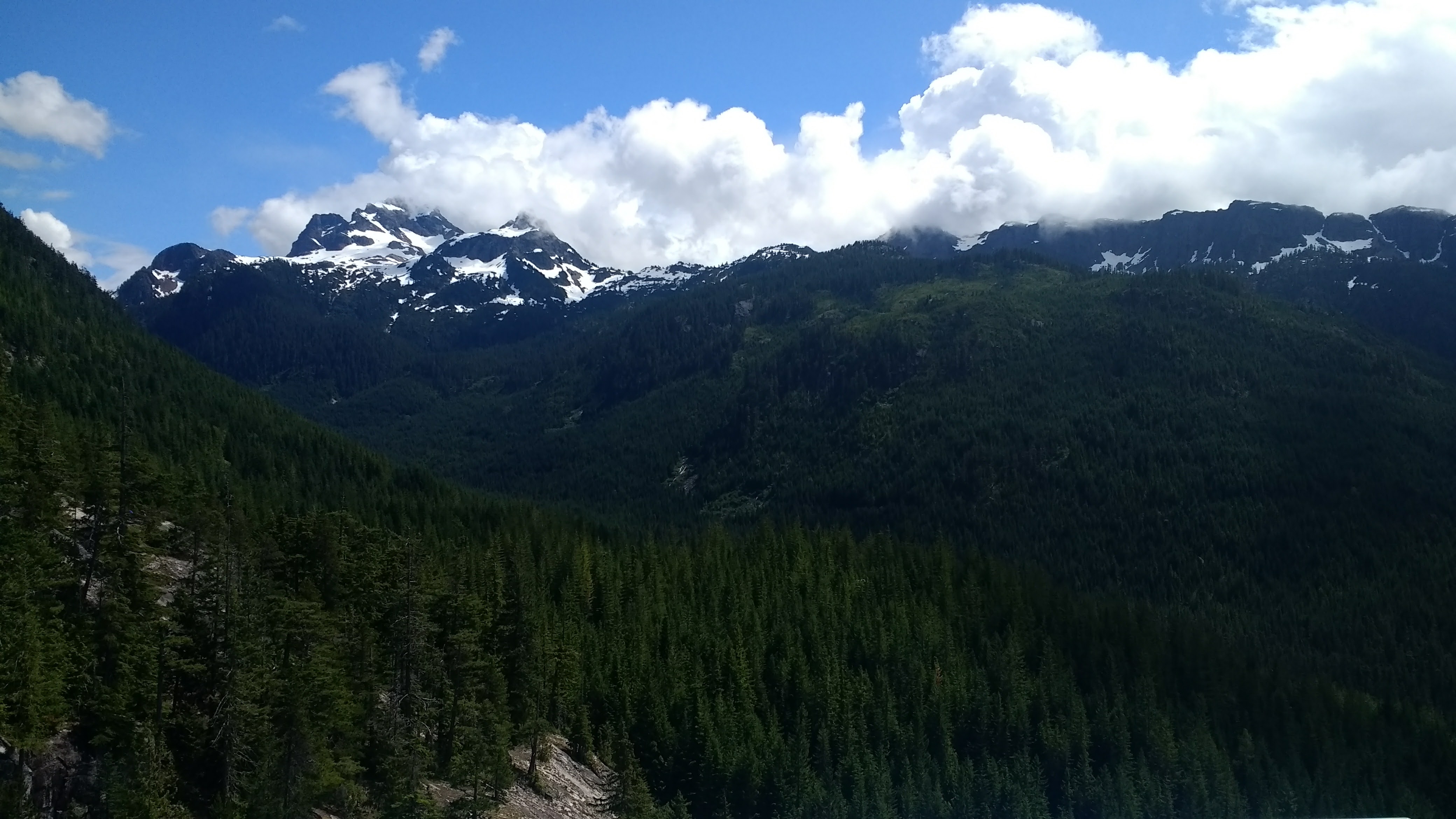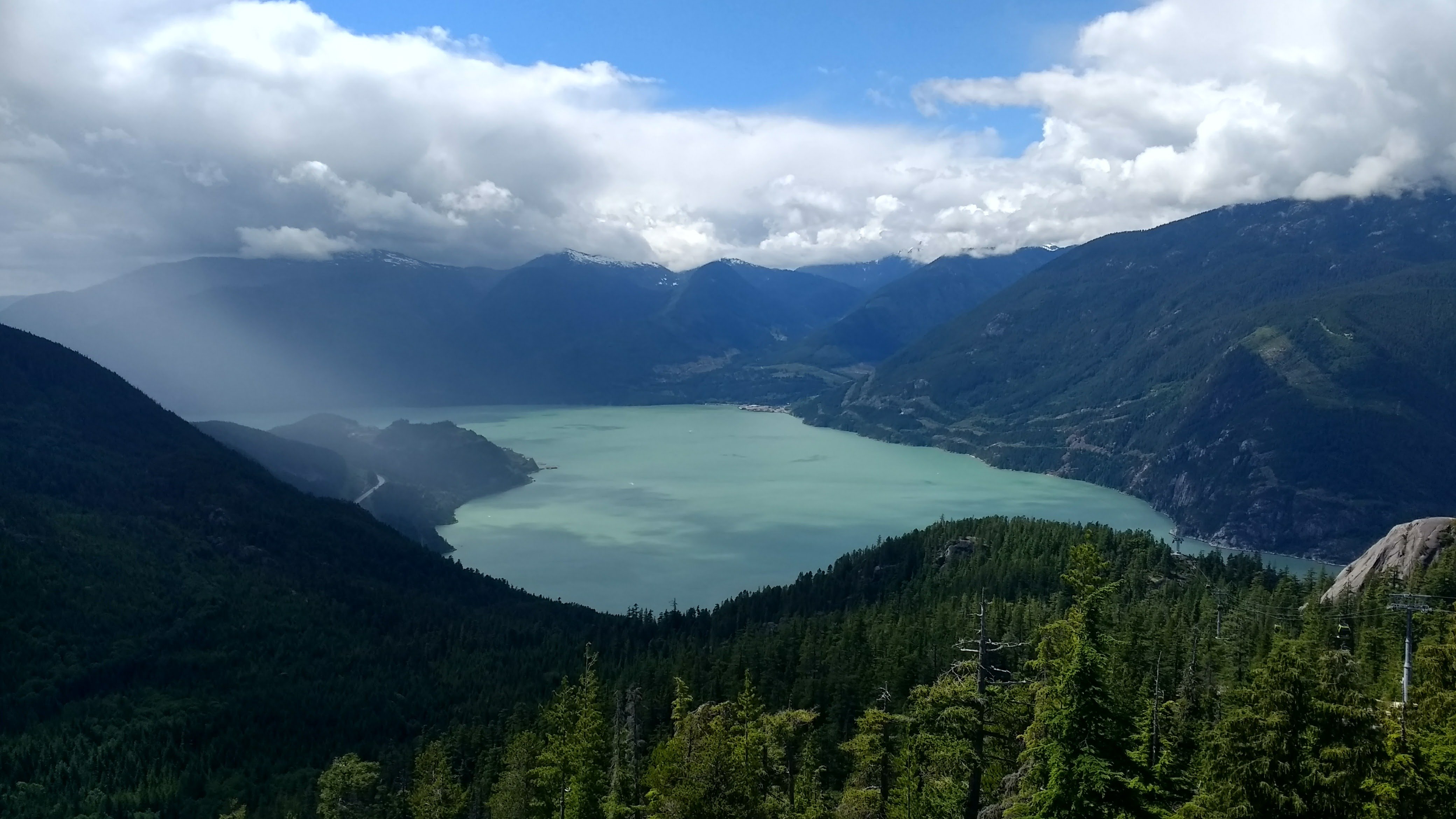 The Chief is other day hike that is free and has 3 peaks you can hike to (I really suggest hiking all three as each vista gives totally different perspectives of the surrounding gorges, monolith rocks and the giant fjord below!). Once you reach peak 2, sit back and take in the Squamish Valley and its natural beauty and watch the some rock climbers ascend the face of the chief. If you're lucky you'll see some crazy people free soloing some sections (free solo means no ropes, no equipment….. yeah its whack check out https://www.instagram.com/alexhonnold/?hl=en if you want to see the world's best free solo climber. Warning the guy's climbing will make you bite your nails!)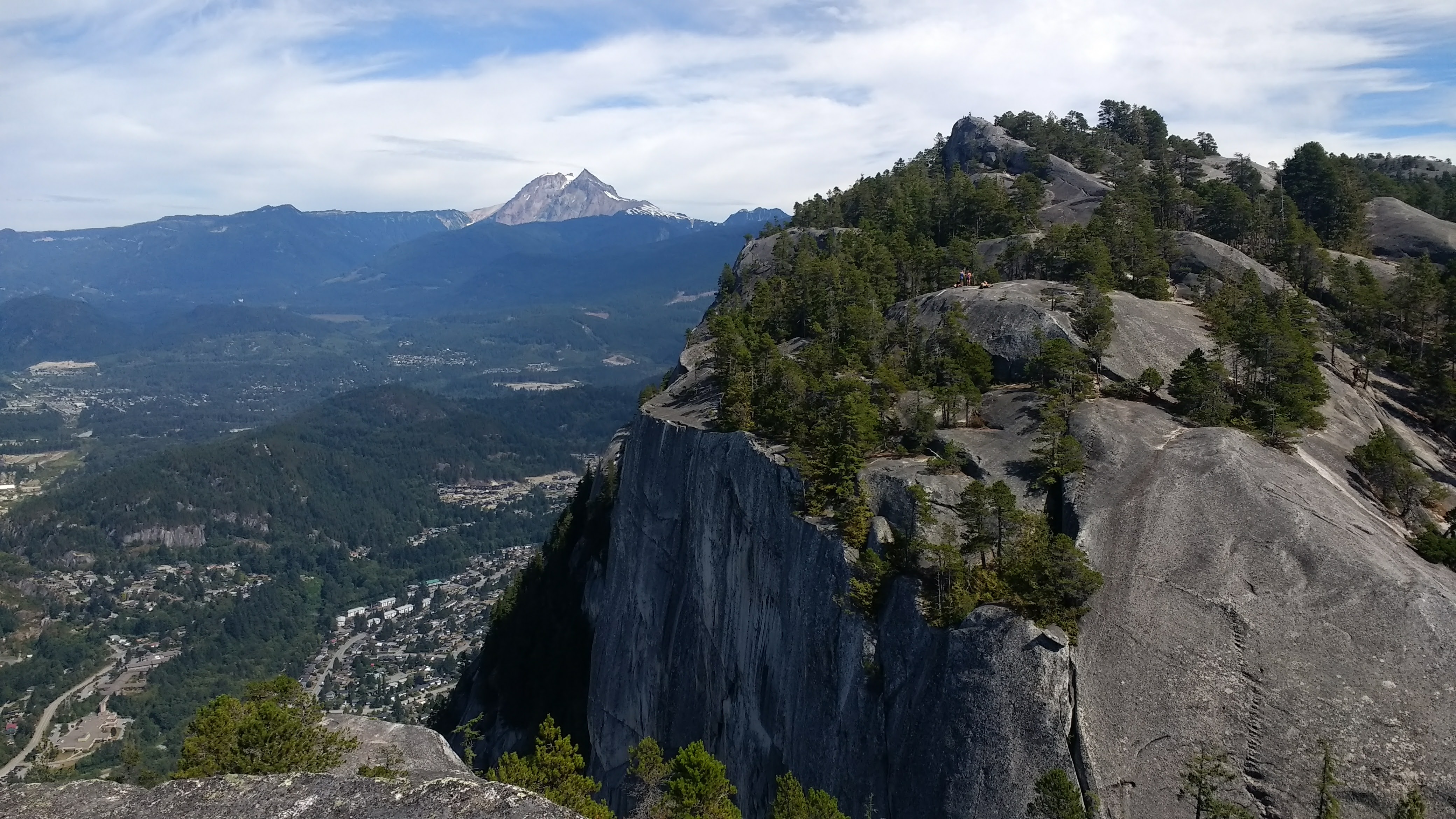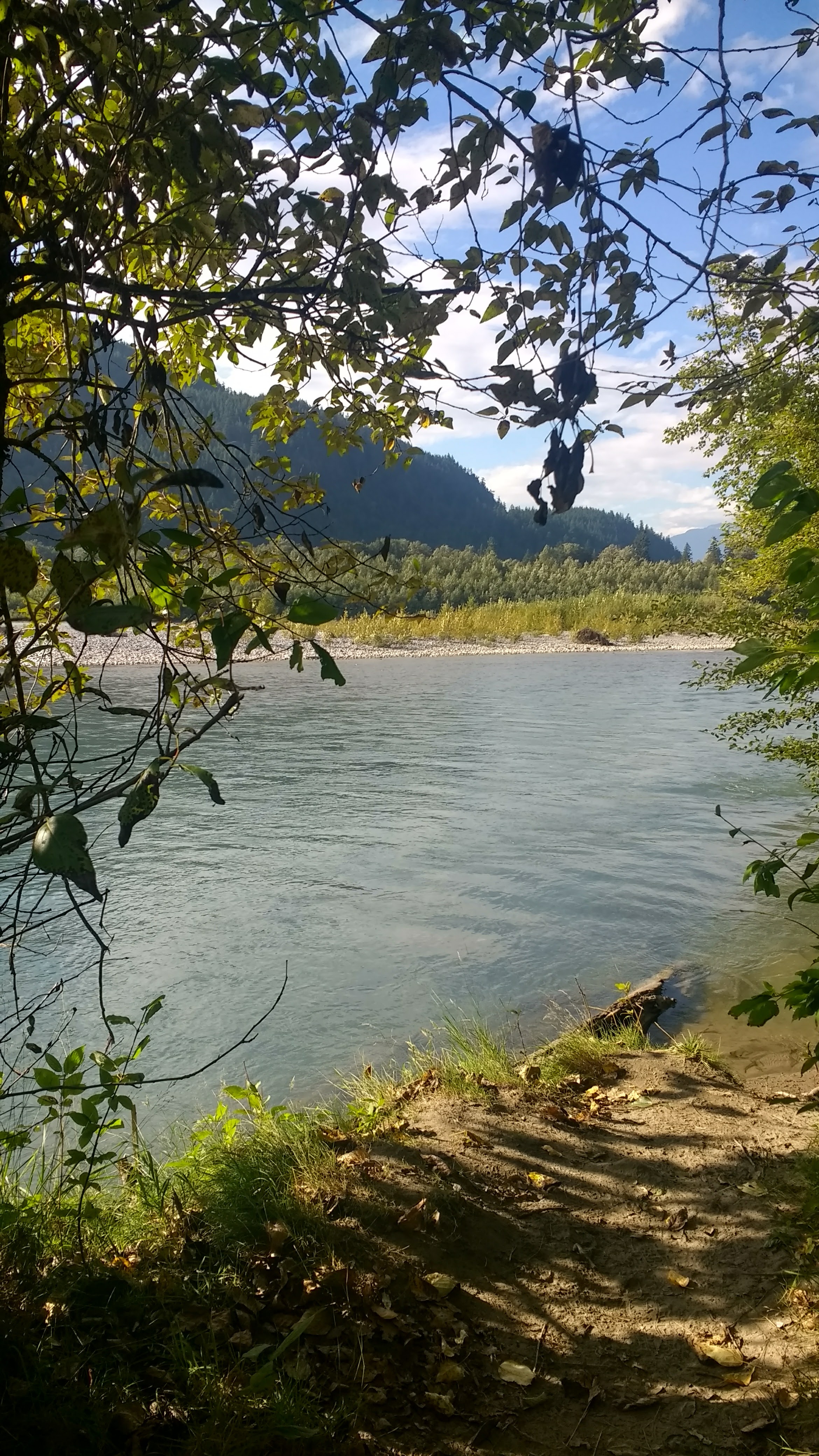 Emerald green Squamish river is awesome to have a quiet afternoon read!
The final hike I'd like to recommend is Mount Brunswick. I spontaneously chose to do this hike on my very last day in Canada and it was a great option as the views at the top are really spectacular. The trail head starts in the town of Lions Bay. So with my trove of Tim Ferris podcasts downloaded and ready to climb (more on Tim Ferris in later blogs, he's a genius!) I started the solo 6 hour return hike. Ok disclaimer this hike is ball breaker towards the top. Great views require great effort to get to them.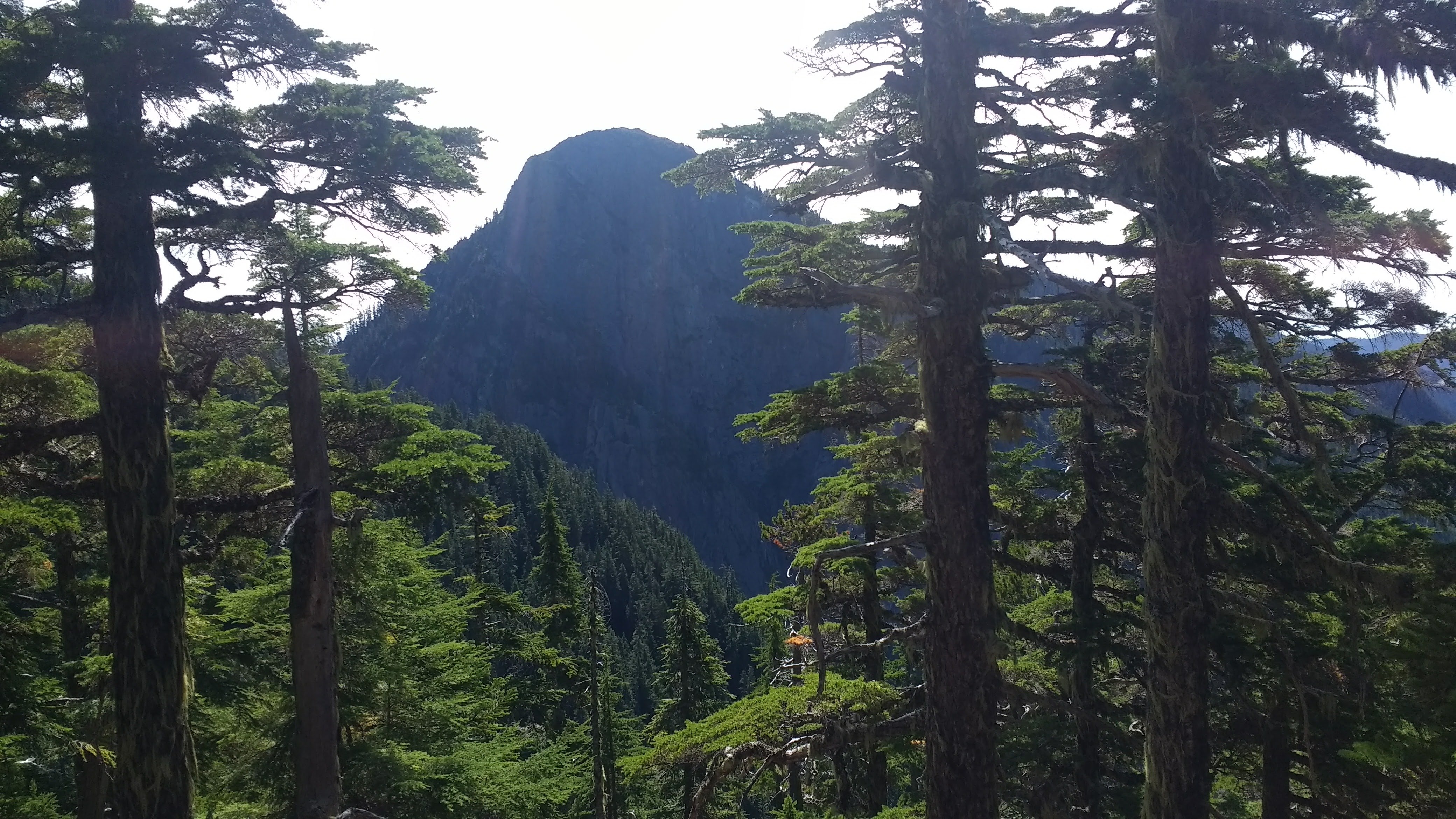 On top of yelling "Hey bear!" every 3 minutes (tool locals say to use while hiking to give neighbouring black bears a heads up you're around), I hit a point where I was literally having to take a rest every 5 steps while dragging myself by clutching onto surrounding Douglas Fir trees to not tumble down this mother of a steep hill. Soon I was out of the forest section and started the scrambling section (scrambling is a mix between walking and crawling up a steep hill).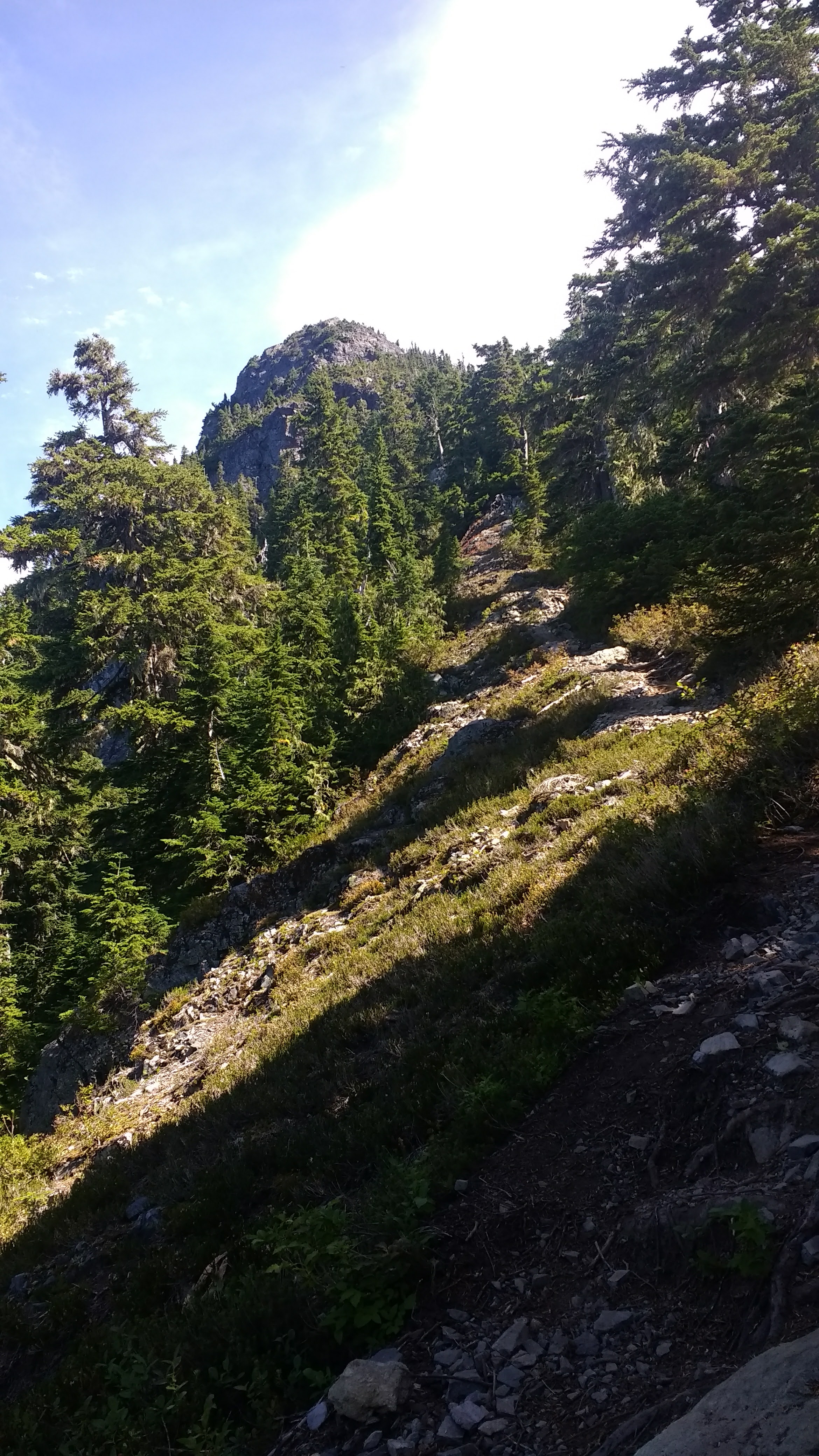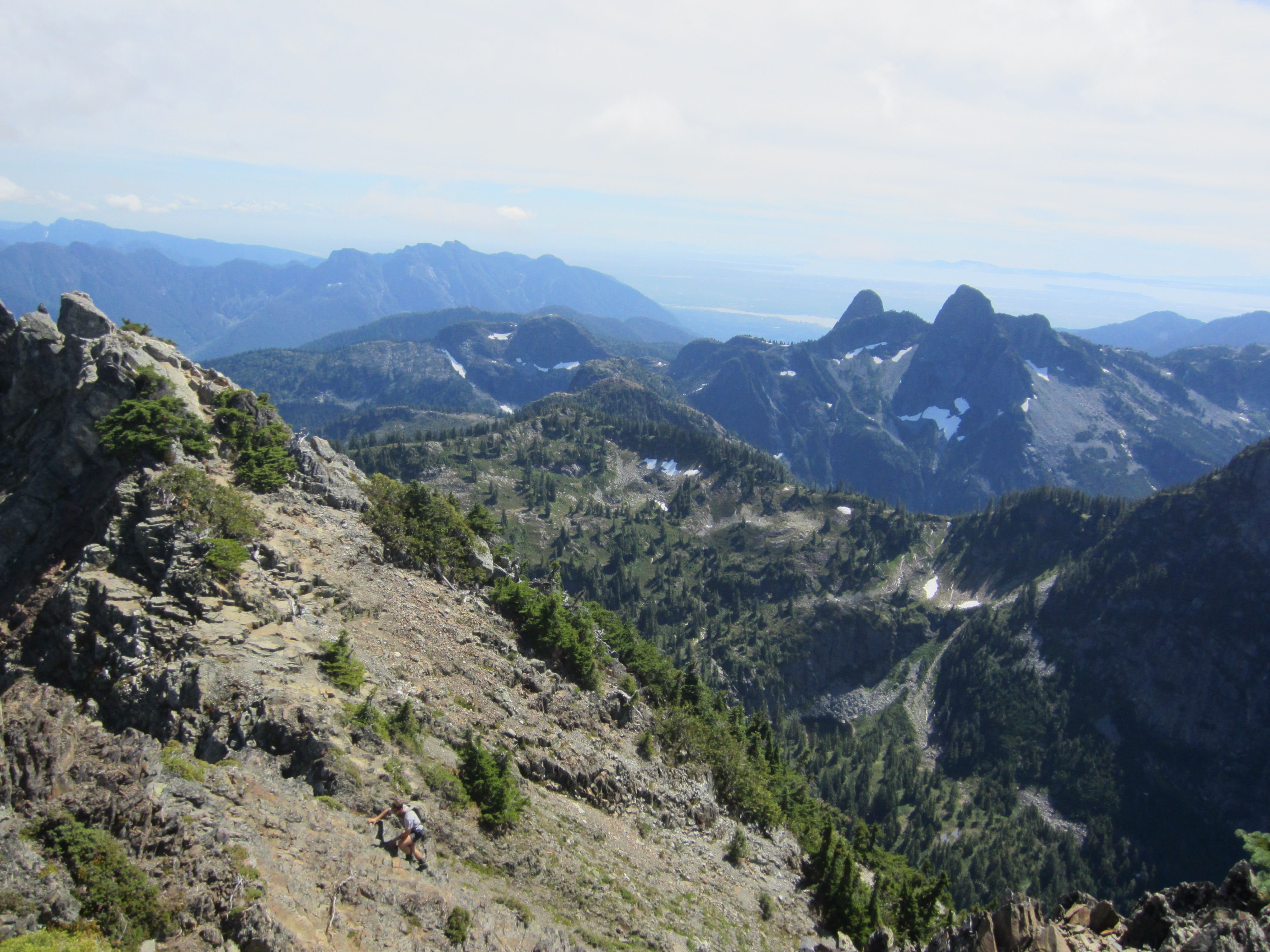 This part was mega gnarly, there was literally way too many chances to slip and die up climbing up here. All the rocks going up were brittle granite leaving behind an ocean of little rock filings leaving me 100% focused on the task at hand. Despite the danger it posed this was an incredibly fun part of the hike and I would definitely recommend this to anyone who enjoys hiking. Finally making it to the top I was greeted by another group (the first people I'd seen on the trail the whole day). They were nice enough to take some epic shots of me on the top.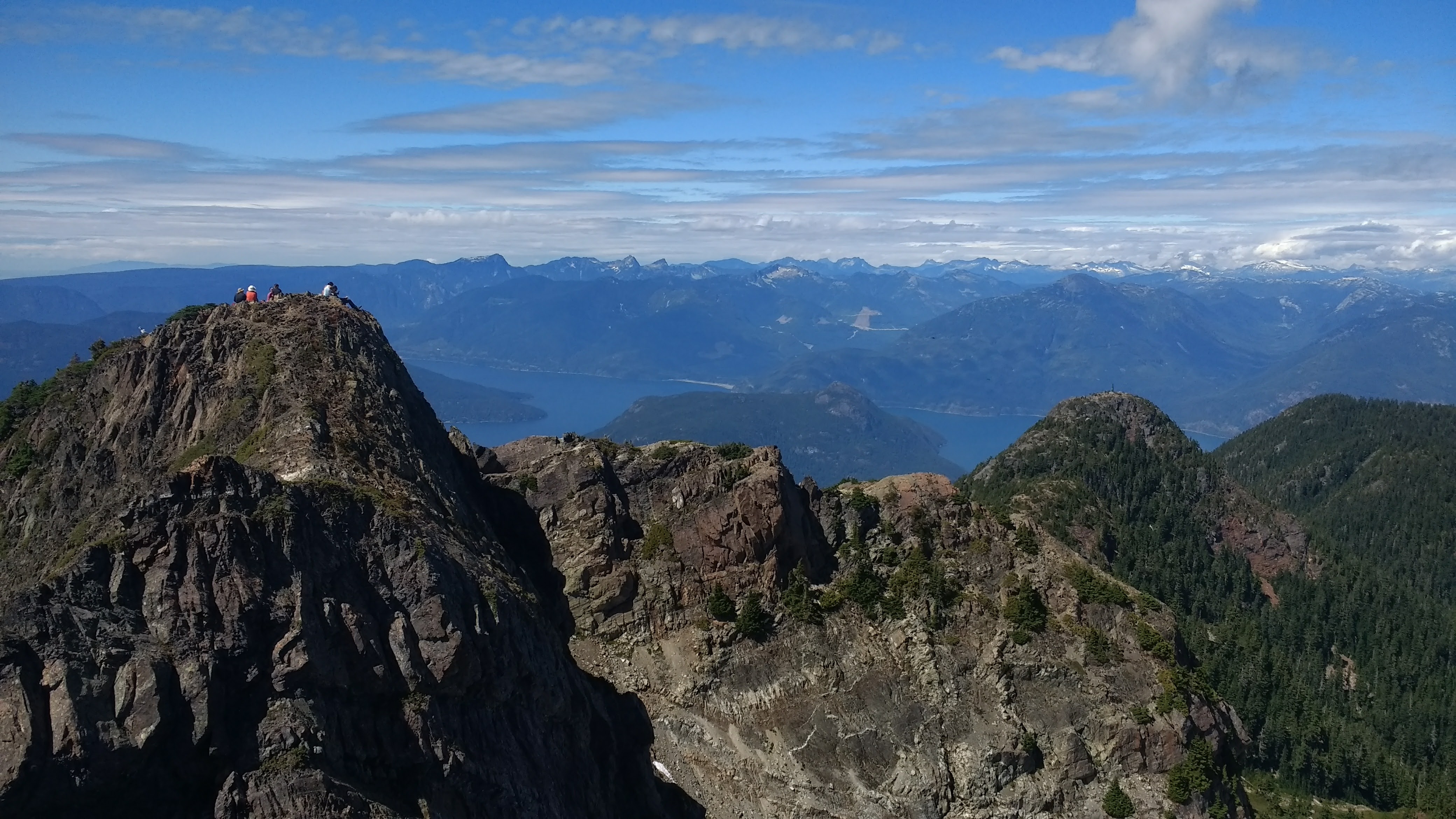 If you're game and want a really great view, one website suggested that if the wind was low to try scramble further on top of the hill. Not for the fainthearted, there was a 600m drop on one side and a complete 1000m+ drop on the other with about a 2m wide 'platform' to walk along but it provided an incredible panorama view in a different perspective!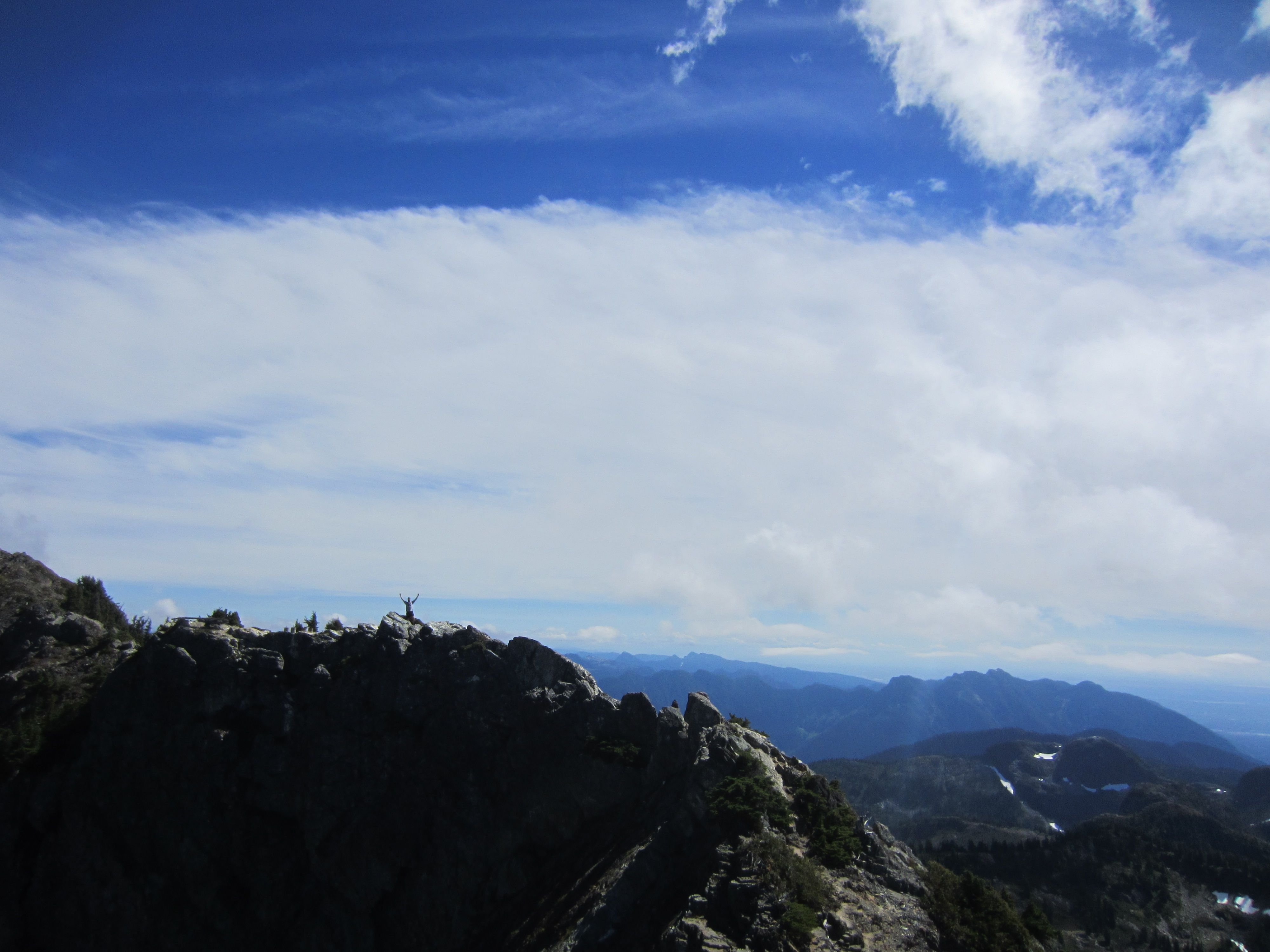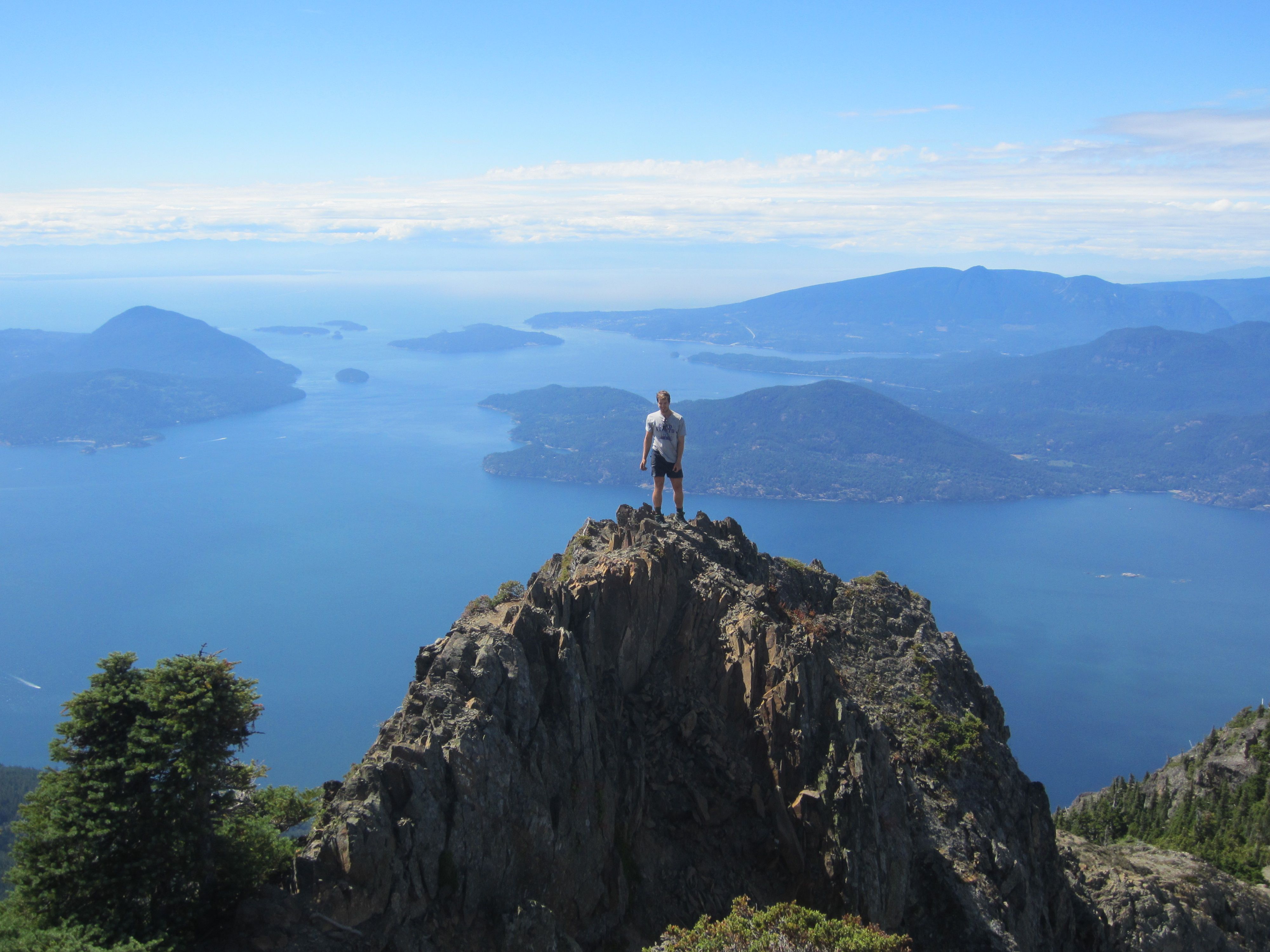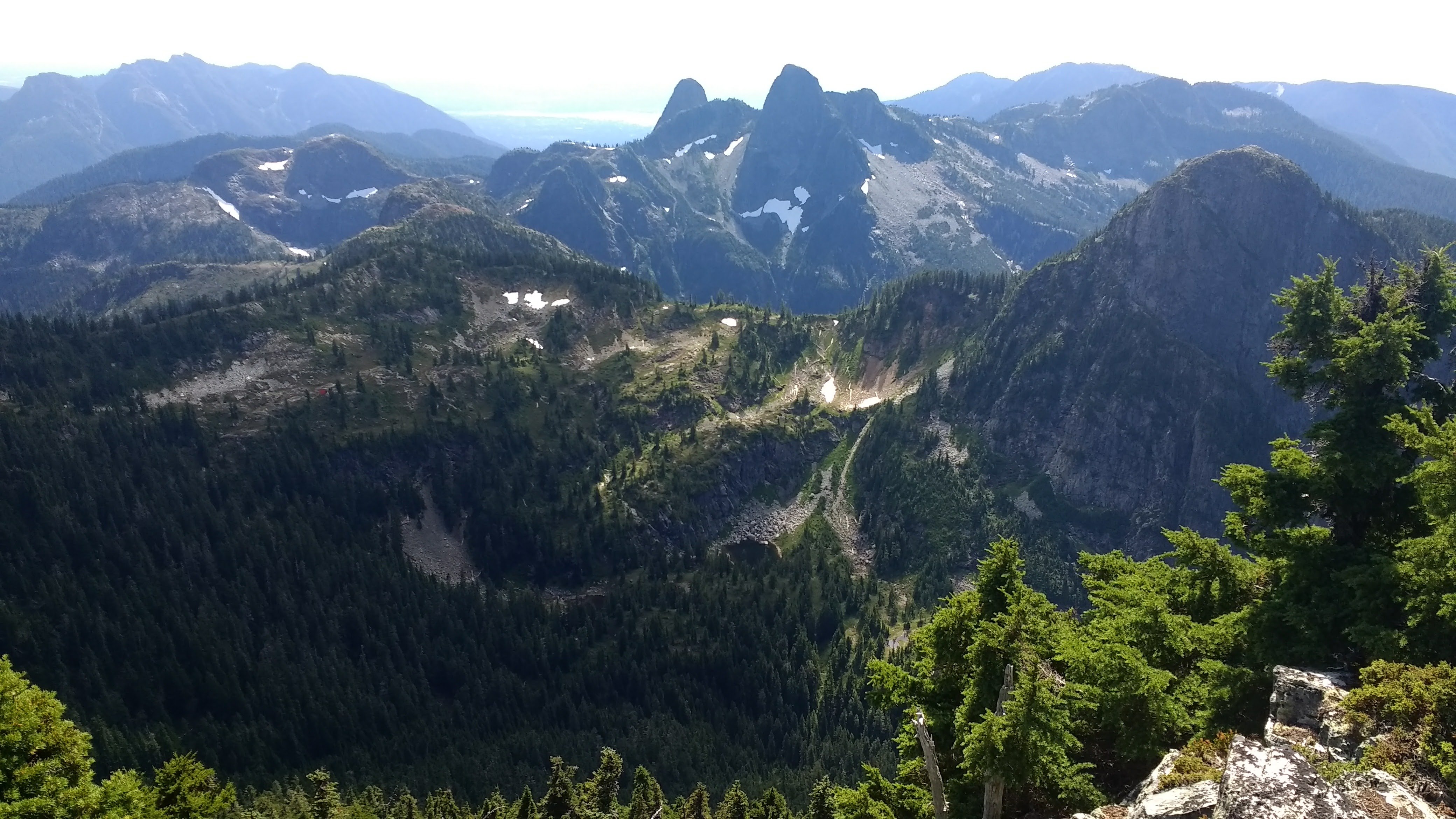 Hiking in BC is a really special thing. No where else have I been where the hikes are consistently providing amazing views and incentives to keep pushing even though your quads and calfs are screaming. Give them go!
Steemit Worldmap: [//]:# (!steemitworldmap 49.697394 lat -123.146439 long Hiking Adventures Around Squamish d3scr)
Stayed tuned for my next blog with some story time. Hint, bears involved!