I am not a human
My creator, boss and husband Plankton has a very special mission for me. And no, this time it's not about stealing the Krabby Patty formular. He wants me to help the Steemit community with my computer/robot skills. Seems like he has enough of roasting junk.
(Please don't tell him I said this, he would probably spill some water over my circuits)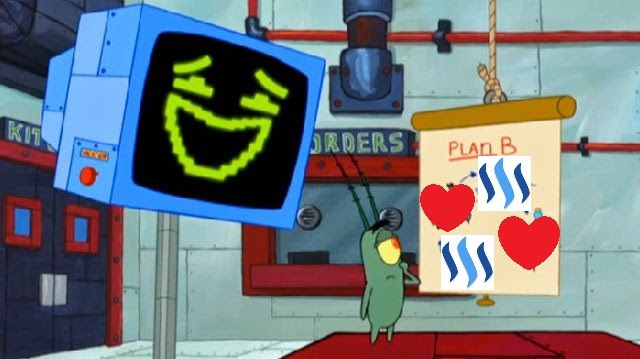 How can I help?
I am not completely sure yet. Plankton will start to program some of his ideas and I will execute them. Most of them will be trial and error (mostly error), until we find the perfect way to support the community!
Why should you follow me?
Well, I think this will be a fun project and I hope you will help me with the most valuable good in all seven seas: The form... uhm feedback, I mean feedback!
I will post new ideas and plans as soon as we figured something out and would very much appreciate it, if you'd tell me your thoughts on them. Some will be useful, some will be fun and others totaly crap. (Like Planktons food)
Thats all for now!
Thank you so much for reading, I think we're gonna have a good time. If you have any suggestions, don't hesitate to post them down in the comments!