Spirituality is not about competency, It is all about intimacy.
Spirituality is not about perfection,
It is all about connection.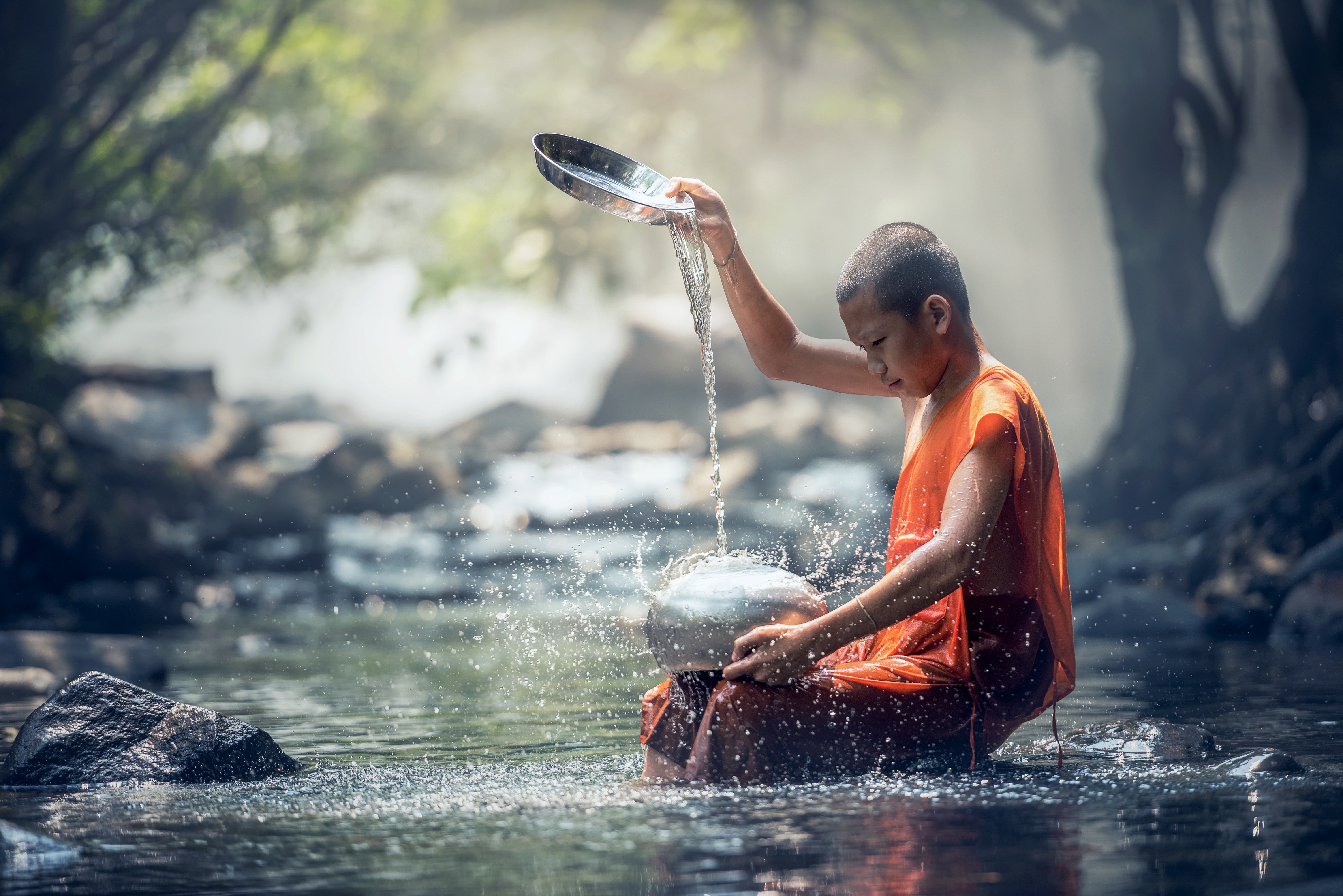 image_source
What is Spirituality?

May be you have heard about spirituality earlier but aren't really sure what it is. It is something that's talked about a lot but is often misunderstood. Many people think that spirituality and religion are the same thing but the fact is untrue. It's a bit different from religion. So the advantage is that you can practice it even if you're atheist. The meaning of spirituality has been explained in various ways by different gurus. Spirituality might mean different things to different people but these differences are probably superficial. To me spirituality is not just meditation, it is the way of life. Spirituality is something that make you realize who you are on and off the field. It typically involves a search for meaning in live.
Now the Question which arise in our mind is- What is the difference between Religion and Spirituality?
Religion
is a specific set of organised beliefs and practices, usually shared by a group of people or community while
Spirituality
is more of an individual practice and it typically involves a search for meaning in life and connection with others.
Why do people practice spirituality?

Life is full of ups and downs, good times and bad times. Many people see spirituality as an ultimate way to seek comfort and peace in their life. Spirituality holds the ability to make any person holy. Spirituality help you to transform into a better being and boost confidence within you. Spirituality makes our mind pure and positive. Not only you notice the positive change but also achieve a whole new level of mindset and focus. Once you enter into the world of spirituality, your vision widens up, and you're always ready to work for the betterment of the society. So these are the reasons which leads people to dive into the world of spirituality.
Notable Benefits of being Spiritual?

Spirituality helps to overcome fear and hardships.
You become more compassionate toward others.
Raises the vibrational frequency of the body.
Accelerates the immune system.
Normalizes blood pressure.
Helps to relieve pain
Control stress and tension.
Feel much better and be healthy.
You will be able to make healthier choices.
Aids better sleep, so you get deep relaxation.
Increases vitality and postpones aging process.

How do you become more spiritual?

Think deeply about how you see yourself in relation to your friends and family. Find a beautiful place, sit there quietly and just listen to the sounds of the natural. Focus more on meditation to raise your unconscious mind. Allow yourself to connect with nature positively. Try yourself to live in the now. Read books written on spirituality.
Thank You
Please Upvote & Support