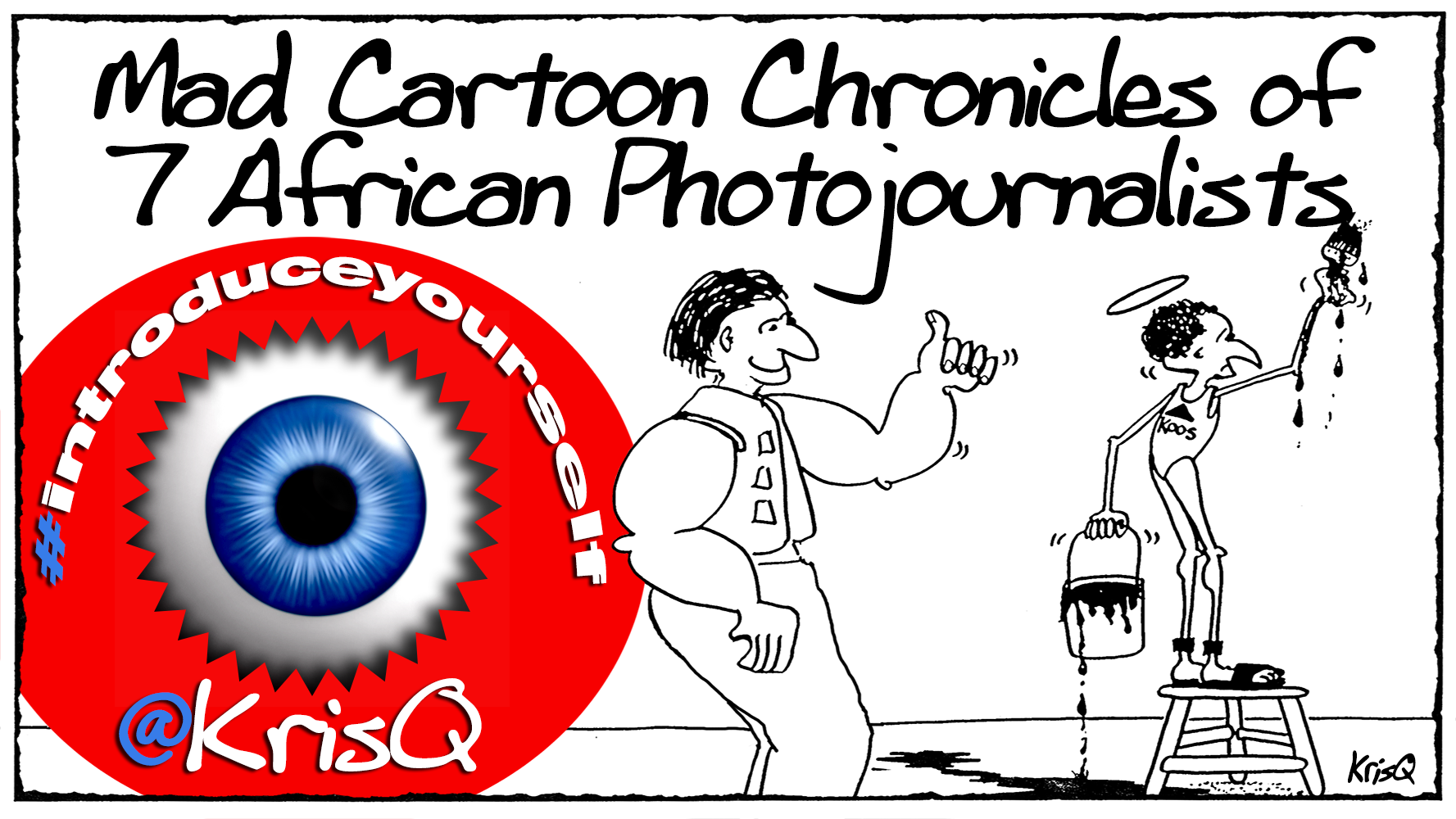 "Hatawmmcbfdwtmb!"
Nope! NOT me aaarghing away after being bitten by a poisonous snake before coffee this morning! Just my muffled shouting: "Hiya Again To All Who Missed My Cartoon Blog From Deep Within The Mozambican Bush!"



Massively thick Mozambique Spitting Cobra (Naja mossambica) has just slithered under my bed. Careful now! Then it does not jut rain, it pours in my cabin with, YES!… Another snake coming thru' my open window. This time a 3m Black Mamba (Dendroaspis polylepis)! Exciting times this morning before I even had a time to squizz thru' my diaries and scheme out a new cartoon for the day!
For those of you fellow Steemians who just tuned in for the first time to my 'Mad Cartoon Chronicles of 7 African Photojournalists', HIYA! And welcome! Best to start reading from Post #001 to really get the feel of "What the Fuck is this all about??!!"


Follow & Enjoy, and if you like, please vote or comment. It REALLY gets lonely out here in the sweaty humid Mozambican bush… Really! So any comment will be REAL cool. Thanks!
Cheers for now! @KrisQ