Hi, my name is Kester Anwuzia, I am an artist, poet and a writer from Nigeria.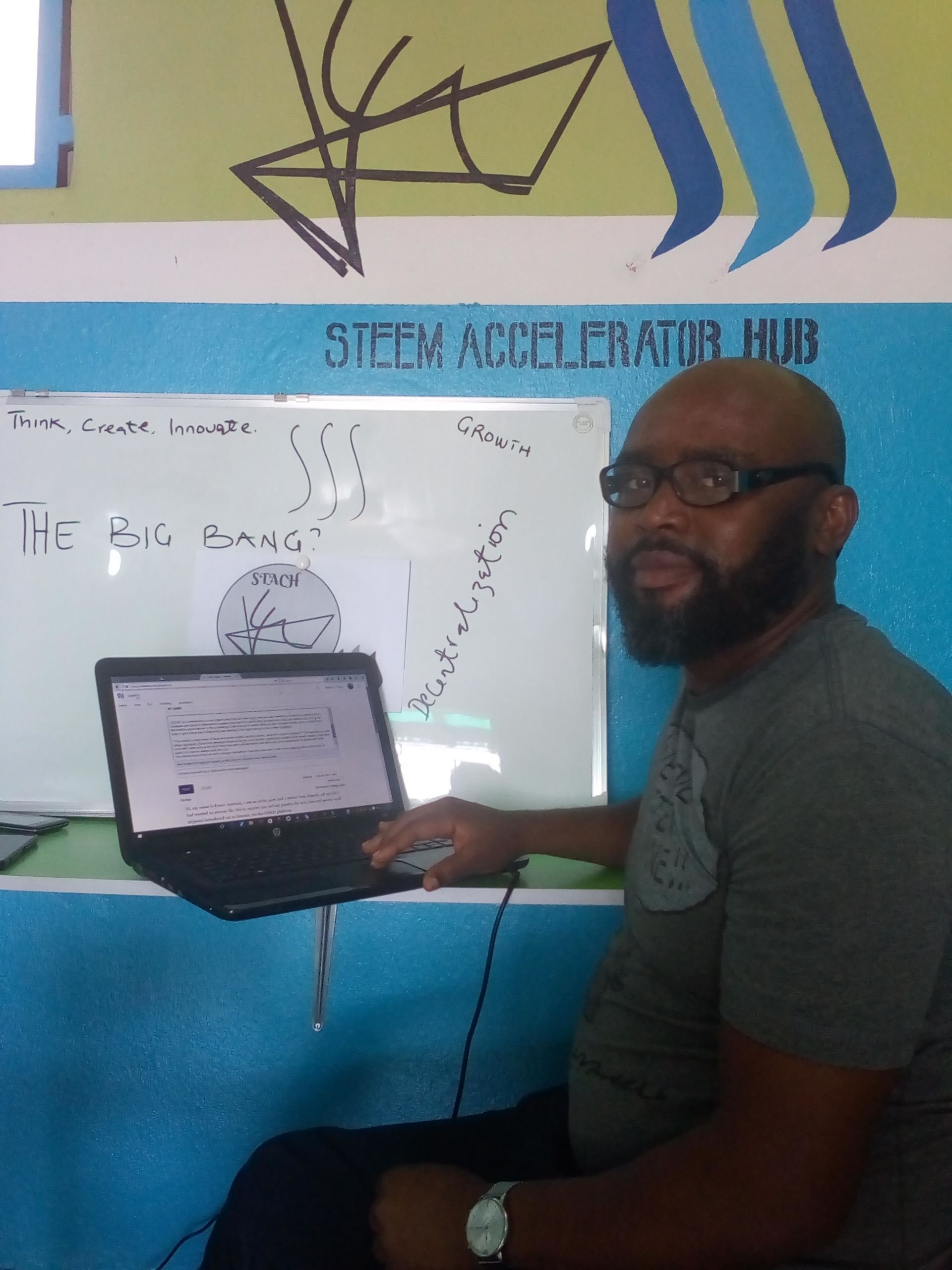 All my life I had wanted an avenue like this to express me and my passion for arts, love and poetry until @ejemai introduced me to Steemit, via the STACH platform.
Its so awesome to know that a community like this exists where arts in its entity is appreciated and promoted,honestly it feels good to be here. Absolutely a NEW DAWN to my world of arts .
Every artistic work i had done in the past in different platforms expecting an applaud of this magnitude i see here were brains and people of same and diverse vision have the opportunity to read and consider your piece had not only been ignored but was not far from the case of waging waters with a basket.
STEEMIT as a community is a rare opportunity from all I have learnt and seen and i know its a channel to connect again to examples and speed in innovation to awaken that part of creativity that has lingered so long and embrace arts at its peak.
My humble appreciations to this preveledge,i have lots yet to unfold. Writing is the only way I express more of myself and i hope it goes a long way to impacting and dancing to the expectations of every other Steemians.
The mind is a storehouse of ideas and events untold, just like prisons, every of its output is trapped. This has been my case fellow Steemians, I have been wrongly influenced by the circle and the community i usually found myself, though i could have done with some privacy but most times they were misinterpreted and when you get an opportunity to mingle with other minds, the reverse always seem the case.
This whole ordeal drove me into a strange shell which i have held onto until i came across @ejemai who by the virtue of Steemit community has awaken a NEW DAWN in me.
Thank you very much for the time as i am so eager to partake more in impacting this great and lovely community.