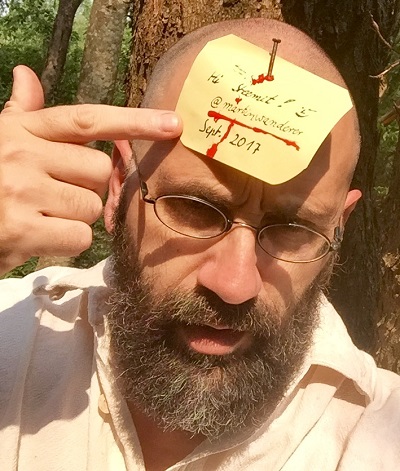 )
Hey folks, Martin the Wanderer here. 
I am the new residential hermit, just settling in.
Hope you don't mind. :)
Few words about me, guess most of you don't want to read a novel... 
I am an almost 50 years old guy, German originally, but moved to Paraguay couple years ago. 
Left my jobs and the corporate treadmill behind, prefer a simple life in a wooden cabin, with dogs and chicken and a red tomcat and a few acceptable human beings nearby. 
I am more a drop-in than a drop-out though: gaming, writing books, developing video courses, trading Forex and cryptos, gardening, etc. etc.... 
I came to Steemit thanks to two things: 
my love of Bitcoin and everything blockchain-related.
my advanced state of RAAAAAGE and disgust regarding the legacy social media platforms (Twitter, Facebook, etc...), their ever-increasing censorship, shadowbanning and filtering... 
So here I am, and you can expect: 
my not-so-typical view on crypto currencies and where the blockchain mania is headed
lots of bad spelling and overcomplicated Germish grammer
politically incorrect views and (sometimes) rude language 
a little politics (US, don't care much about the rest or 'my' old country)
incoherent rants on Alex-Jones-madness level... ('turning the frigg'n frogs gay...') xD, usually triggered by Neocon warmongering, the criminal 'intelligence community', lying media cunts or pedosadistic politicians.
experience, tips, news for expats and digital nomads, not limited to Paraguay
cute pics, usually starring my animal friends
Gaming, and gaming industry. Yes, I am a childish old dude who enjoys his freedom to play computer games whenever he feels like it... 
Calisthenics and 'Peaceful Warrior' workout for 'real' people
Occasional product reviews - I used to be a product manager and professional tester for an Outdoor magazine in the past, just can't help myself: Must. Review. Products. 
Spirituality (but the kind that does not require you to shut down your brain...)
minimalistic lifestyle (without neediness and guilt)
self development (brainwave entrainment, hypnosis, etc.)
....and whatever else I feel like posting. 
Oh, and there will always be epic beard pics as long as my epic beard is allowed to grow... ;)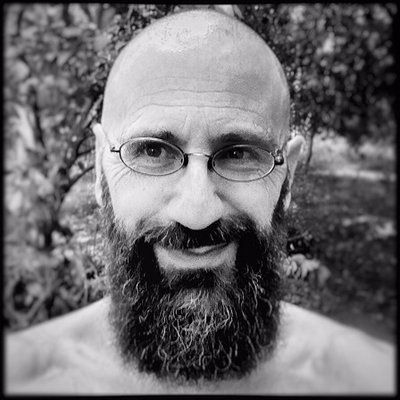 )
I think Steemit has the potential to become THE best social blogging platform, honoring freedom of speech, valuing users, maintaining at least a certain percentage of actual human beings, not just bots and paid trolls, and a lot of quality content (and funny nonsense, of course). 
All of you who joined earlier than me have already built something amazing. 
I'll do my best to contribute my little bit!
So - let's see how far we can take this platform together!
Cheers
Martin 'the Wanderer' (AKA 'Hirlok the Hermit' or 'Hagendansk' for my gaming friends) 
P.S.: one of the things I would hope to see in the future of Steem is something like the - seemingly dead - squeek.io project that tried to bring a more Twitter-like experience to the Steem blockchain. We don't want to read/post lengthy articles all the time, do we? ;-) 
P.P.S.: Yes, you have my blessings to follow me, especially if you disagree with me or think I'm nuts. I might even follow back (no promises though, I ain't no freaking bot).