Hello everyone! I've been following Steemit for a couple of months now but I was hesitating to join the community. Earlier today, I attended a crypto meetup where a fellow Steemian gave me a crash course about the wonders of this platform. It really blew my mind how well developed Steem is after such a short period of time, with a cool set of features and a whole range of social media apps. Adoption has also been on the rise and I've read some great articles about all different kinds of topics. So I finally decided to take the step and enter this vibrant community!
I have been in the crypto space for almost 4 years now and I am also involved in Blockchain related projects as an innovation manager for Telindus. As Steemit has been on my radar lately, I very much look forward to actively participate and contribute to the community in a concrete way. I will be posting a series of articles about my views on the latest trends in the Blockchain and Crypto space and promoting the added values of using such a technology.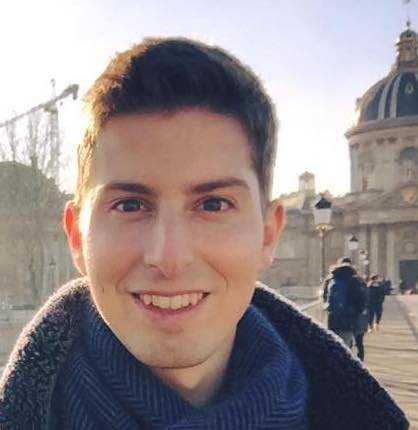 Recent pic of me in Paris.
Look forward to having a good time with you all!