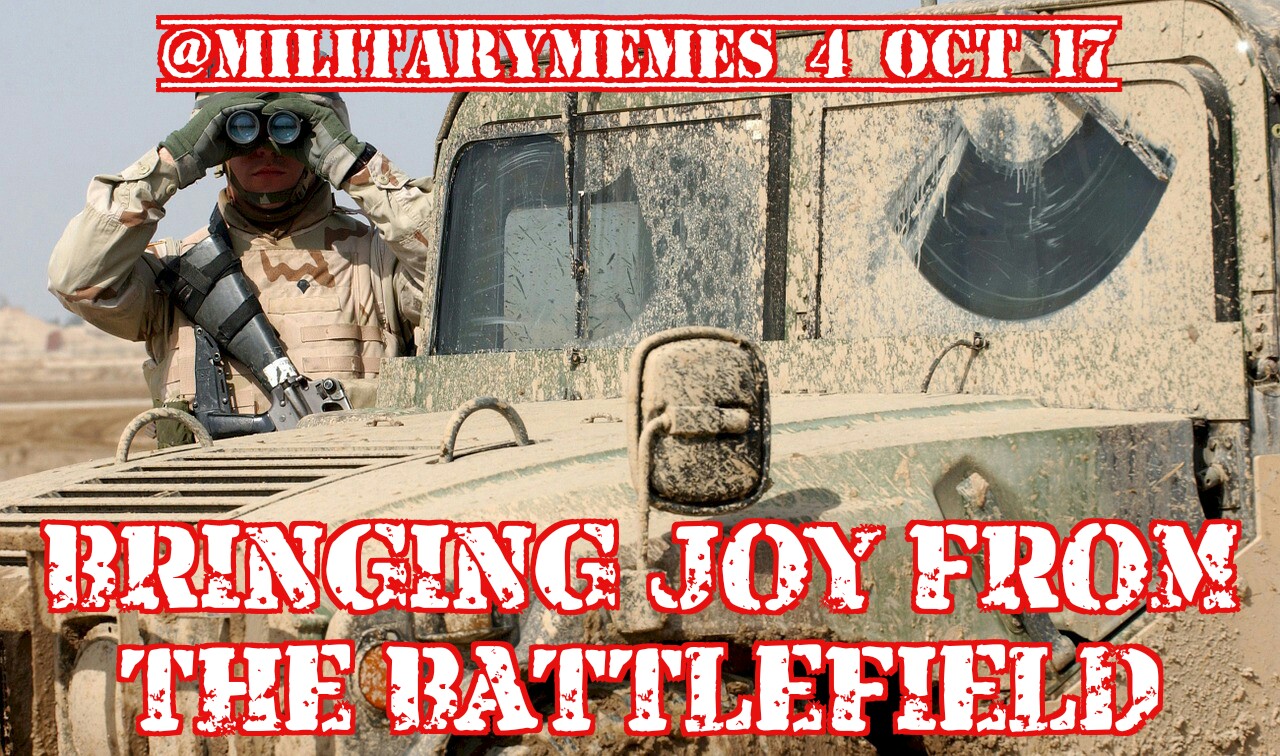 ---
I am here to raise morale and to assist COMBAT VETERANS in their journey here on STEEMit. I want to bring a rugged humor here that someone who has been through the wringer might be able to relate to and not feel isolated because of the humor they respond to.
I can already see that my reception is warm and my friend @justinashby was kind enough to donate the STEEM required to post and be active on the network. Thank you Justin.
This is my first post here I hope everyone shows me the same type of grade A+ treatment similar to what I have already received.
I found this place after getting bored with fake news and people on Facebook, Reddit and other Social Media platforms. At least here I get paid for my posts. Plus @justinashby wouldn't shut up about it until I joined.
So, with that I am finally here and my Username is @militarymemes. I am going to create them from stock photos Pixabay but the text will be my own brand of jet fuel and cordite.
Thank you for listening to me ramble.
---
A Great Big Thank You to All Service Members and Their Daily Sacrifices for What I Get to Enjoy. Please Get Home Safe.