Hello Steemit Community,
My name is Jo Ann and I am a 67 yr old retired female living in Ohio. My son, @codydeeds was telling me about a new social media platform that was recently created. He had been using it for a bit and was very enthusiastic in describing what steemit was and the future implications of the platform.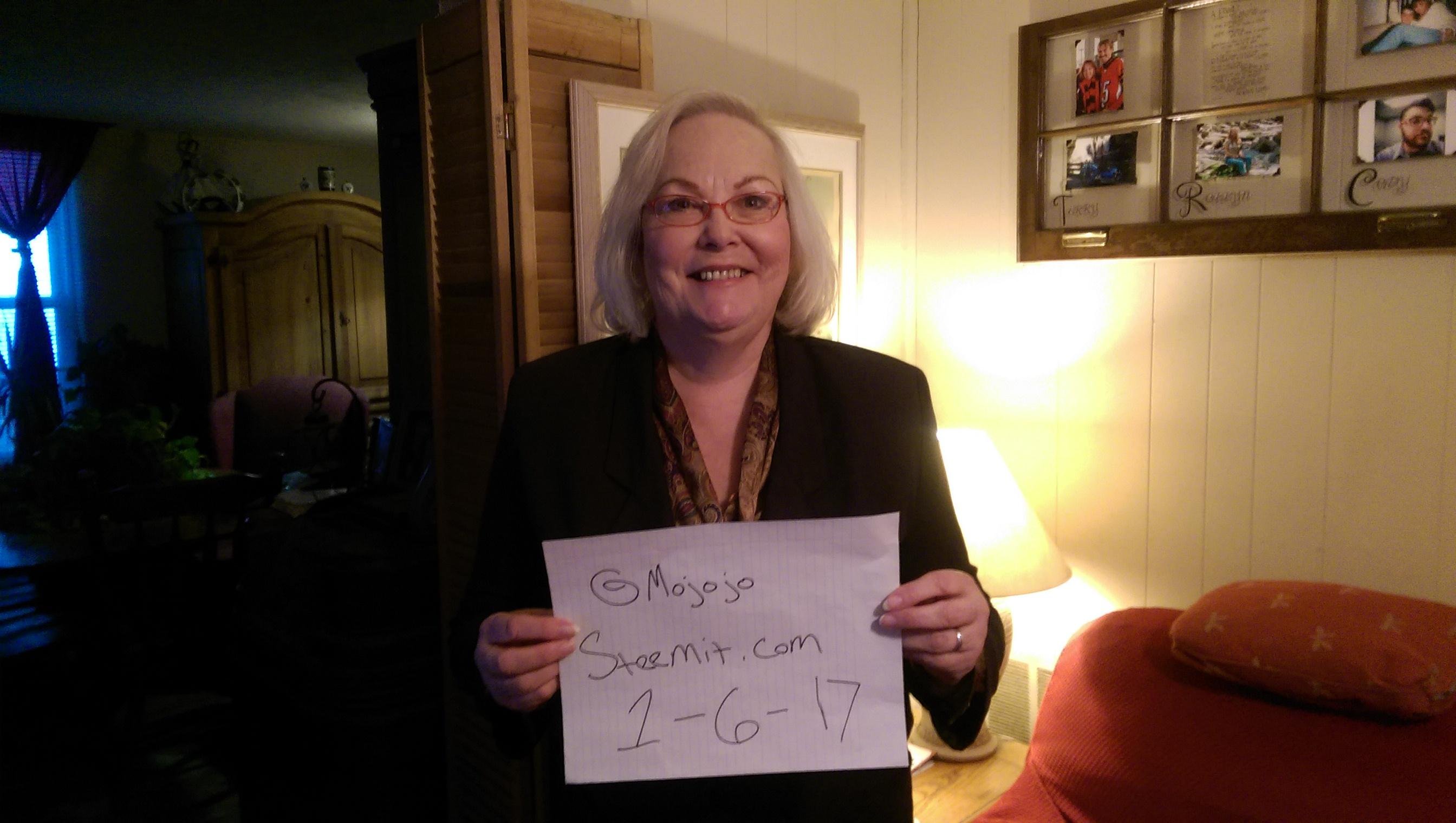 Knowing my background in creative writing he suggested blogging on here to me. I have always been interested in blogging but have never had a good opportunity to give it a try. Seems like steemit is the opportunity I was waiting for, he suggested I start with a bio about myself so that people would have context as to who I am as a person. Typically I am somewhat reserved but took this opportunity to tell my story how I experienced it, for you and possibly my ancestors one day.
I was two weeks shy of being born in Cincinnati, Ohio. My father was a songwriter, singer, musician, DJ, record publisher, record producer, sign maker & sign painter. He was recording records and writing songs with Syd Nathan, who was the owner of the now historic King Records. My mother insisted that she and my father move back home to their families in Tennessee to have their first child, me.
My father, Ross (aka: Chuck Rogers) had many famous country music associates and friends from California to Nashville, and in between. He formed the 2nd oldest music publishing company in Nashville before I was born (the oldest being Acuff & Rose). I lived in many different places as young child.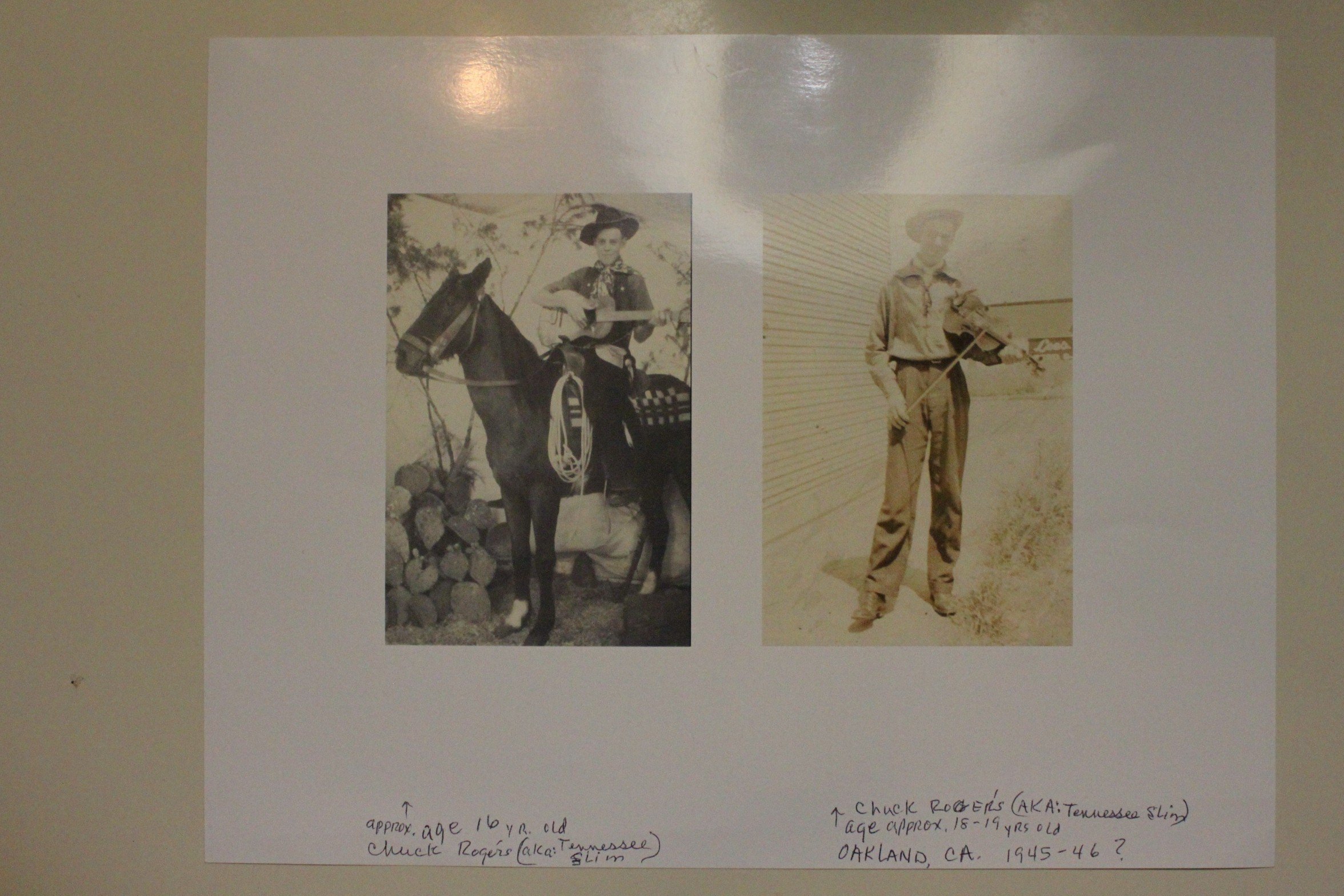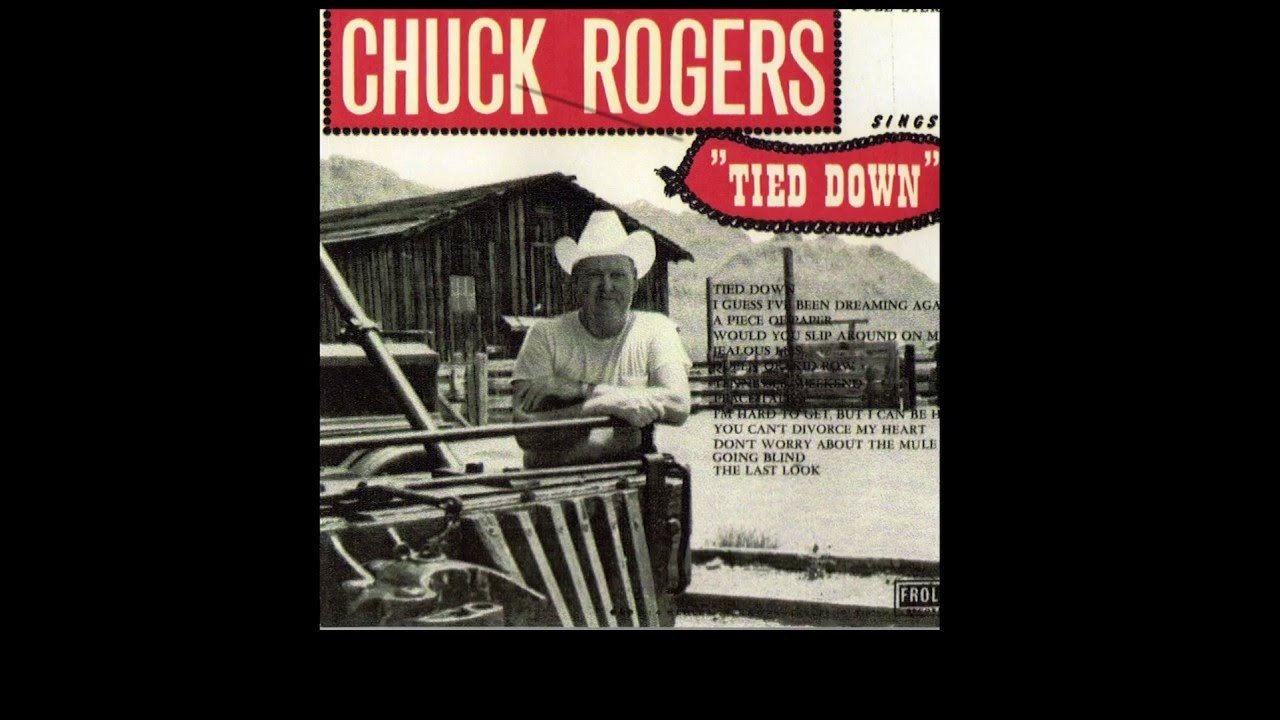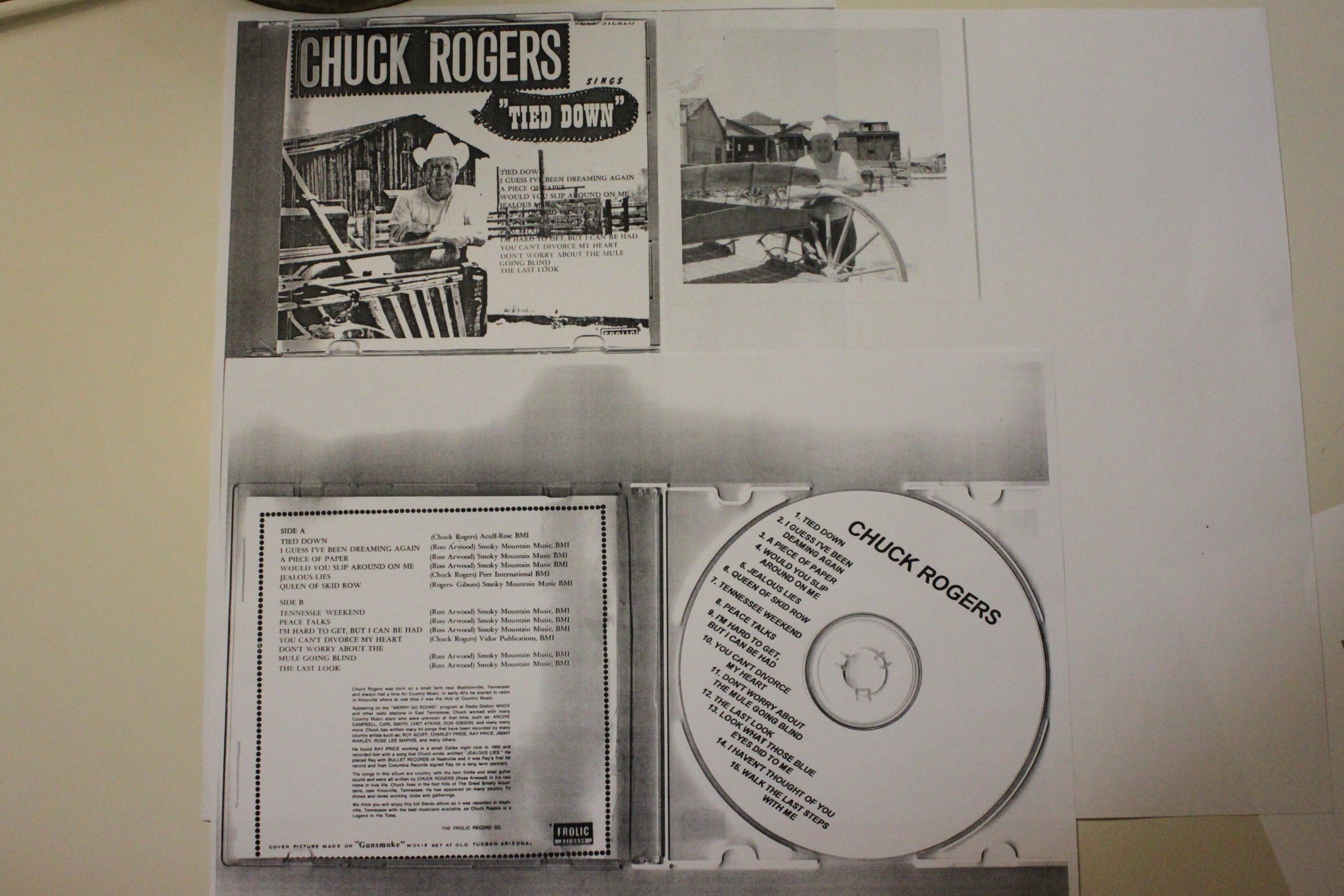 During my first year of life, my father and Ray Price drove to a studio together in Dallas Texas to record my dad"s song 'Jealous Lies'. That was Ray's first record! At the time he was going to school to become a veterinarian. My Dad changed Ray's life forever by convincing him to sing his song. Ray did not even like country music at that time in his life.
I learned to walk in San Diego California where I chased after two Navy sailors because they had ice cream cones. That is my first memory! I was two years old when I sang 'Patty Cake' for Cowboy Copas, in exchange for a coca-cola. That's a habit I'm still trying to overcome today. Cowboy Copas later died in the same plane crash that killed Patsy Cline.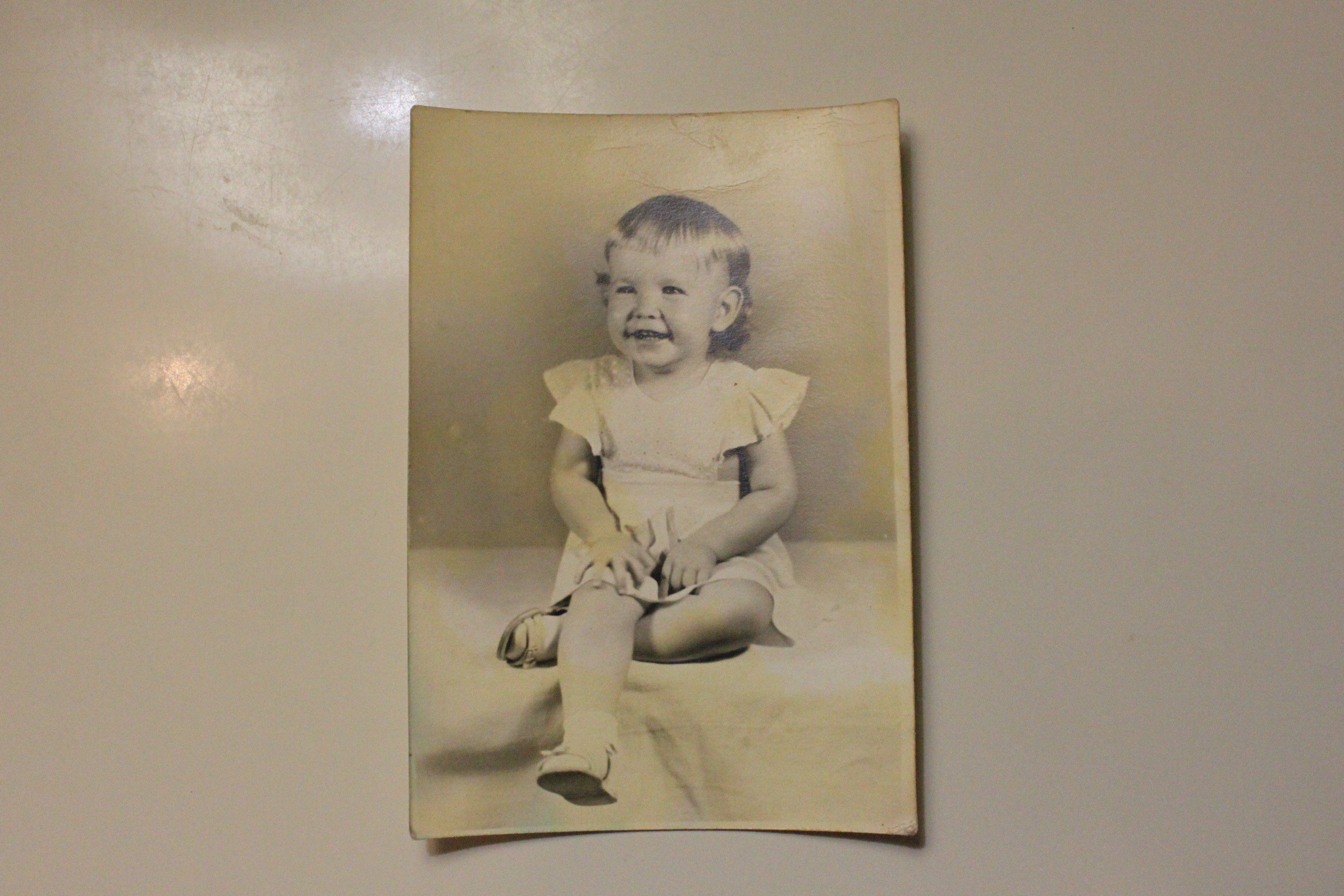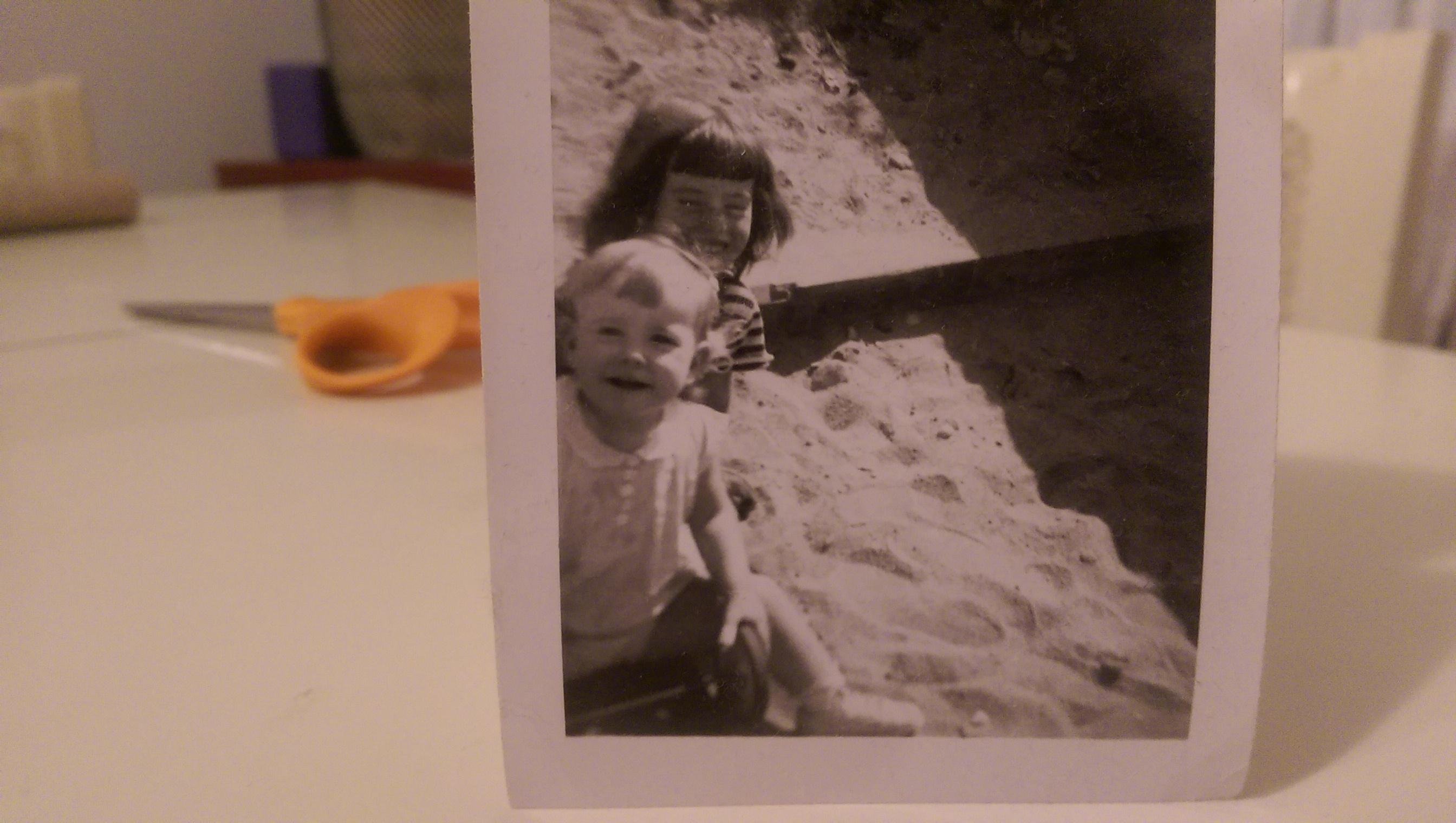 My first sibling, Roger, was born in San Diego CA when I was 23 months old. The day that my parents brought him home from the hospital, I hit him in the head with a shoe, or so I was told by my mother. No serious injury and he stayed. I eventually began to love him.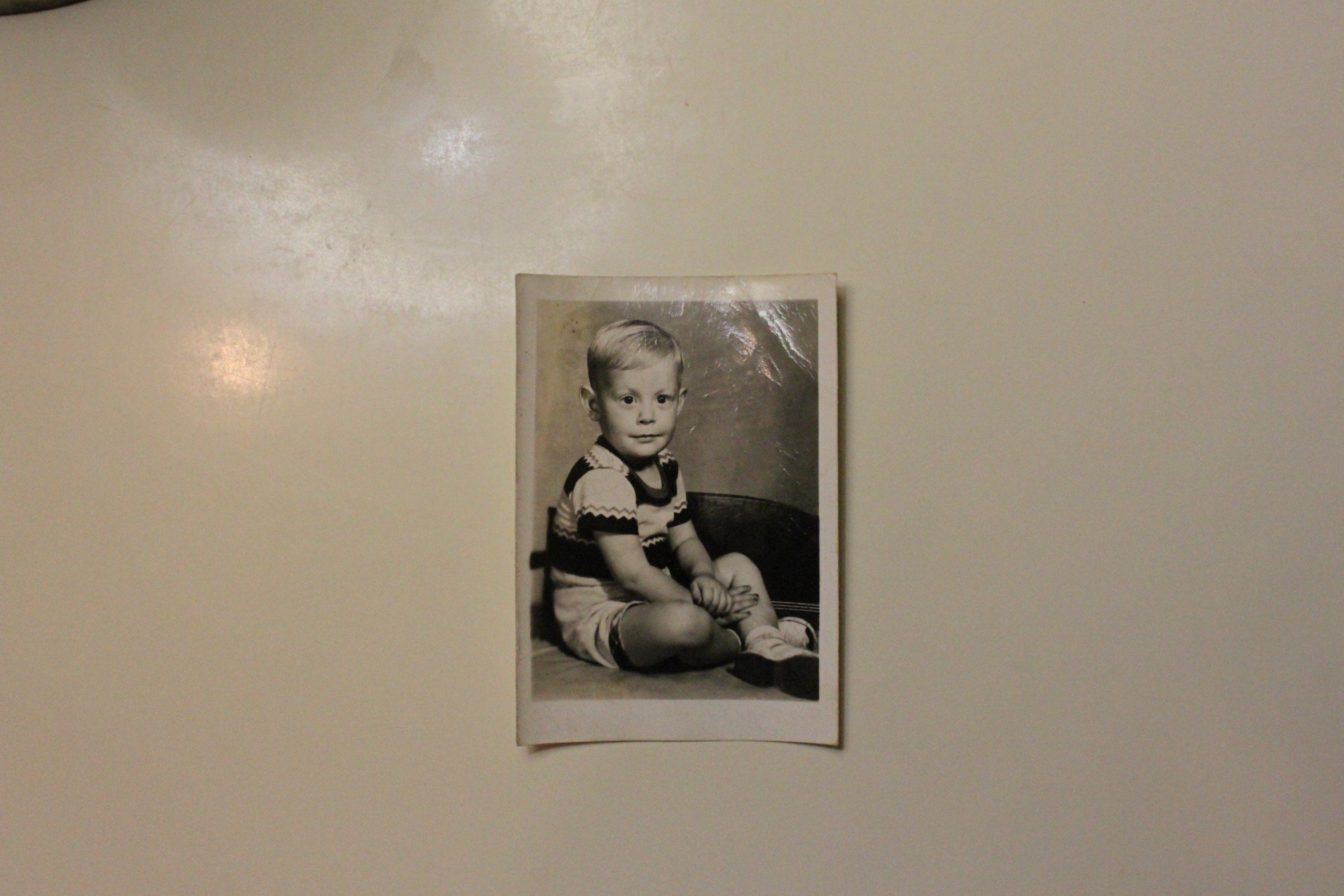 In 1953 in Kentucky my 2nd brother, Michael Wayne, was born at home. The home birth ended up being a mistake, he was a breech birth and although his heart beat for a long time, he never took his first breath. A memory that still haunts me today. I was a 4 yr. old little girl staring sadly into a casket that held this beautiful baby. He was wearing a blue knitted sweater and hat. . .'Baby Boy Blue.'
I so wanted that baby to move, to be alive. I had looked forward to having a baby brother. My still baby brother looked just like a doll to me. And yes, the small casket was placed inside our home so that my bed ridden Mom could spend time with her baby boy. My Dad took the baby to Tennessee for burial. That was bad year for my memory book. My baby brother died, my puppy 'Fido' was killed by a car, and my Dad broke his leg. His whole leg was in a cast. He'd fallen through the roof of a furniture store while hanging a sign. He landed on top of a refrigerator which broke his fall, a blessing in disguise.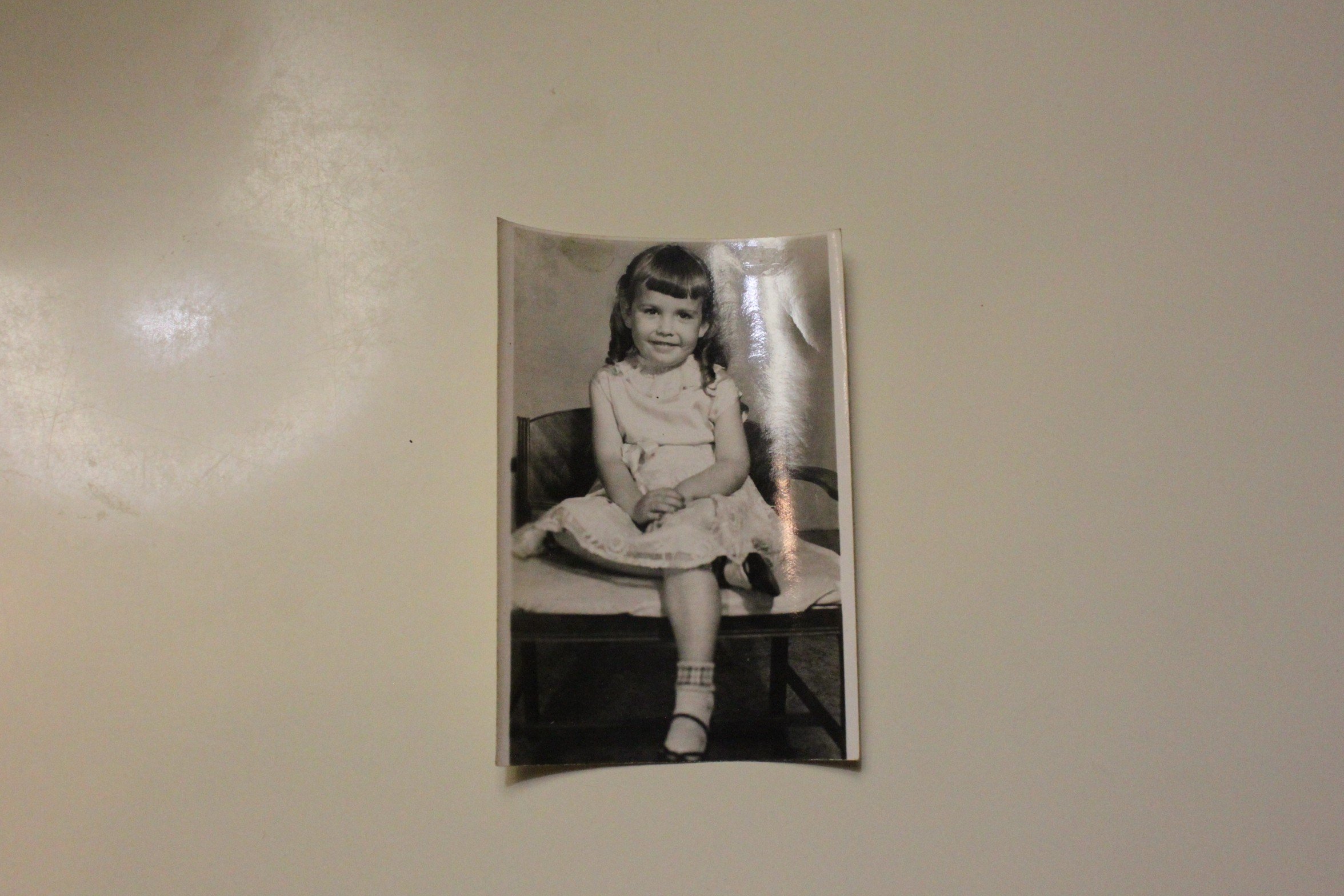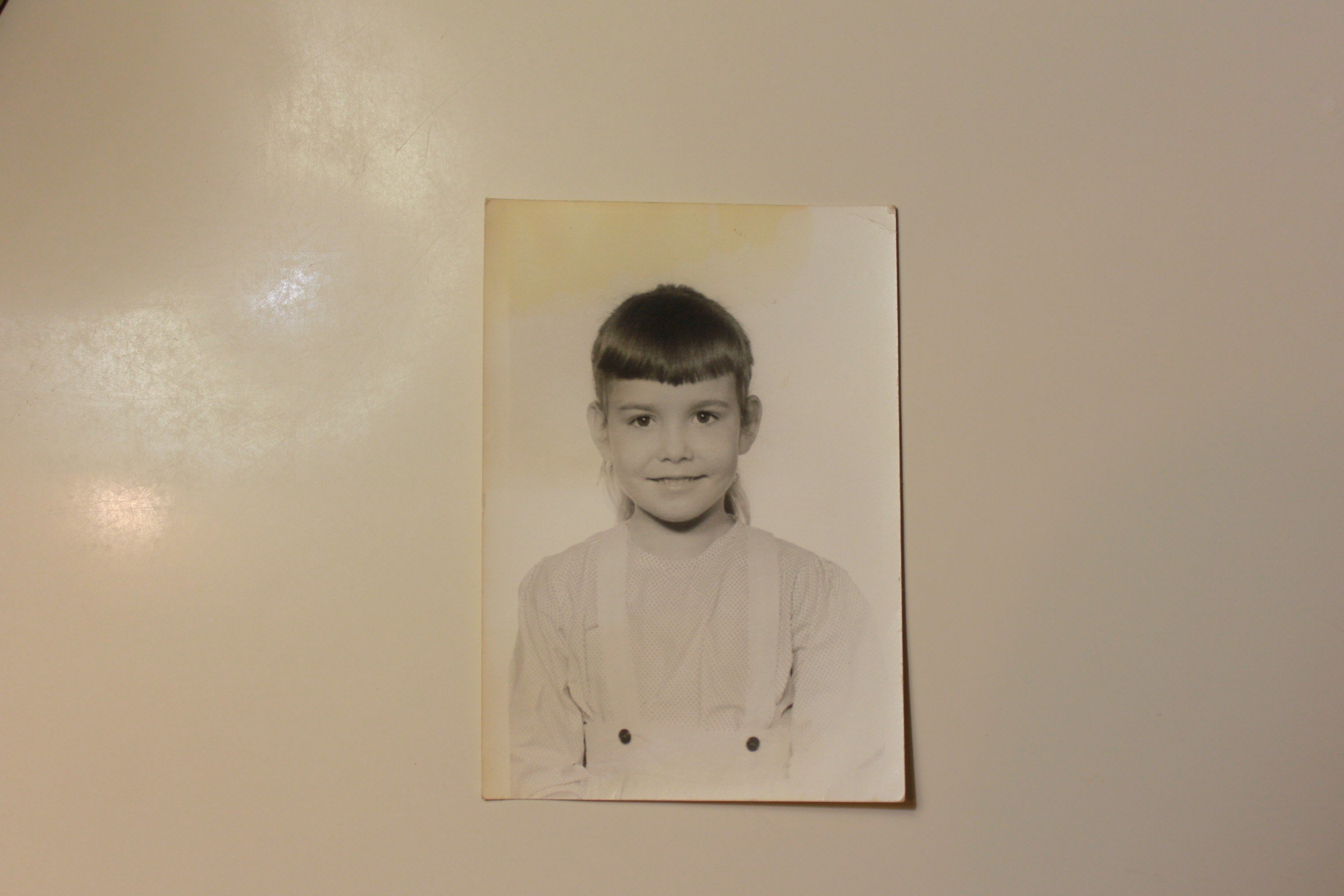 I survived a dust storm and scorpions in my bath tub during the 1st grade. I got through pneumonia, German measles, and chicken pox during the 2nd grade. In the 3rd grade, I fell in love with Elvis Presley at the movie theater while watching 'Love Me Tender.' The 4th grade was the first year that I attended one school for the full year! (Like I said, we moved around a lot in those early years). I was voted by my classmates as 'May Day Queen' in the 5th grade.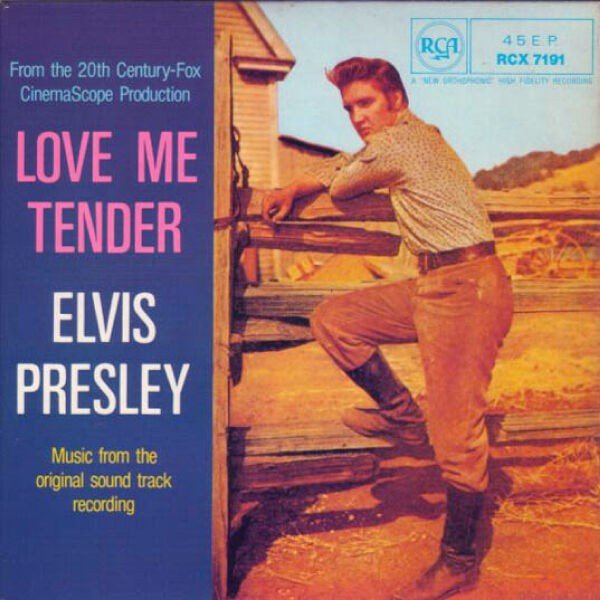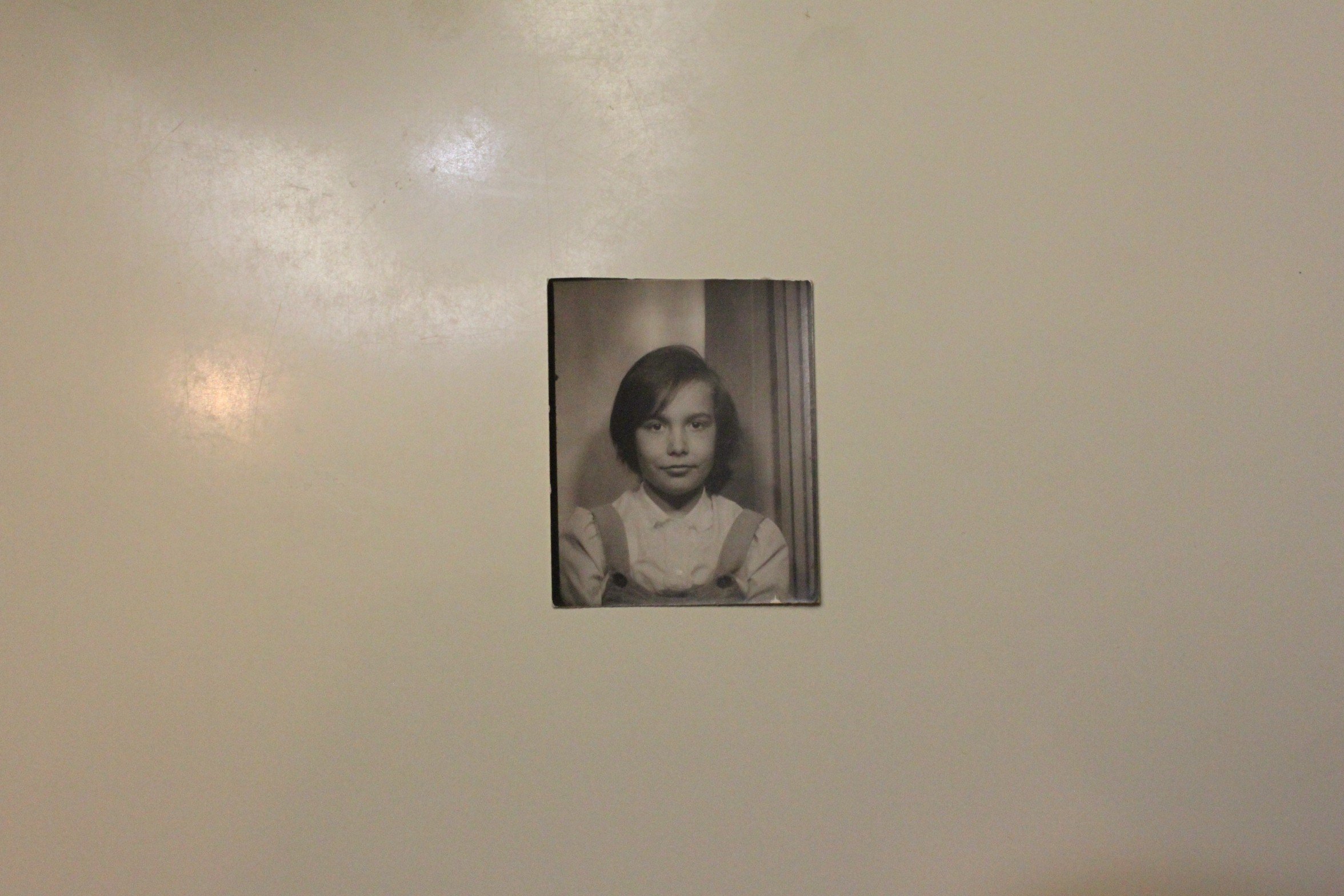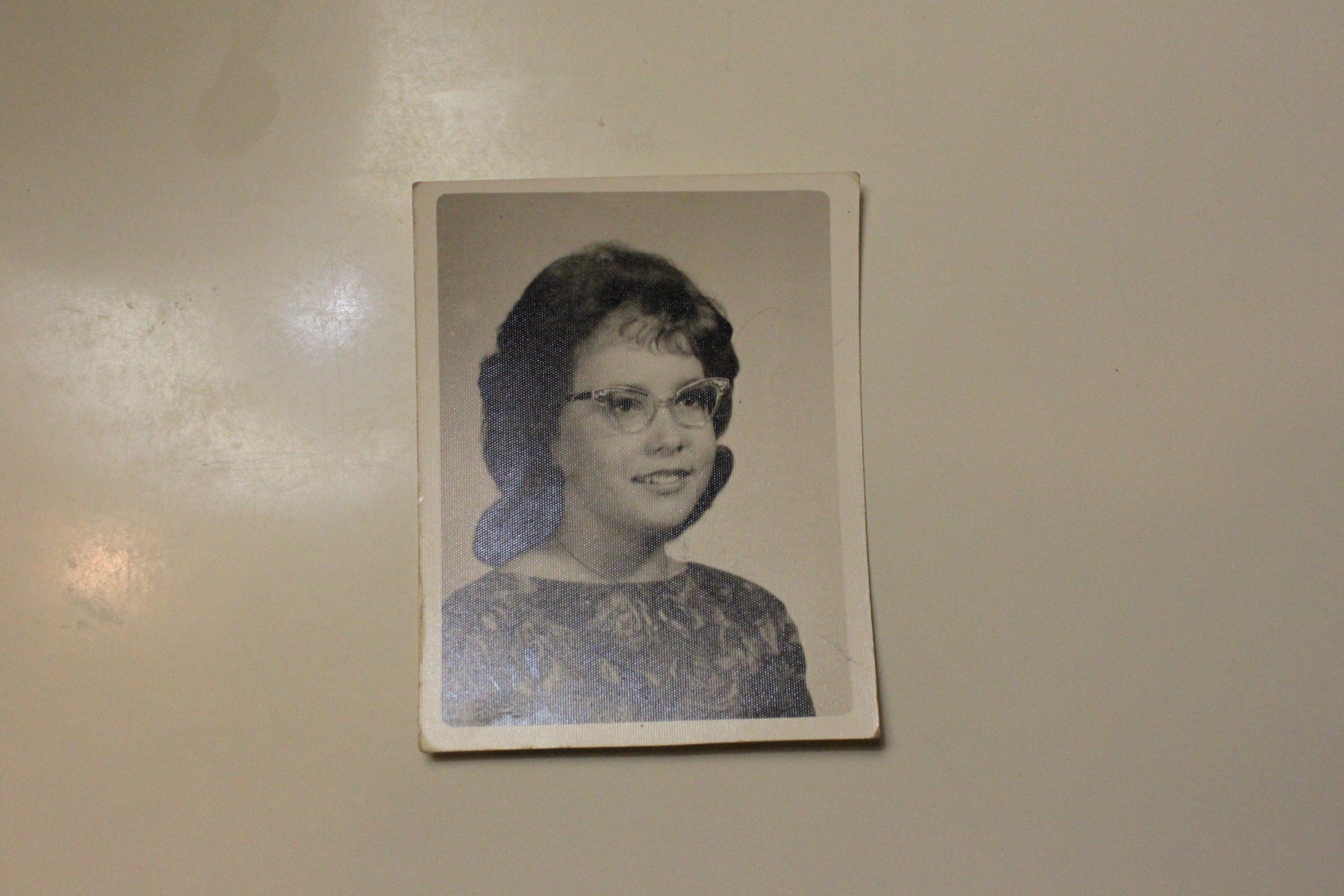 Jr. High was fun until Nov. 23, 1963 . . . 5th period English class. JFK was shot and by 6th period Sociology class he was dead. That was the 1st time in my life that I'd seen a grown man cry. My Sociology teacher, in his grey suit and tie, sitting behind his desk with a white cloth handkerchief in his hand.
He wept.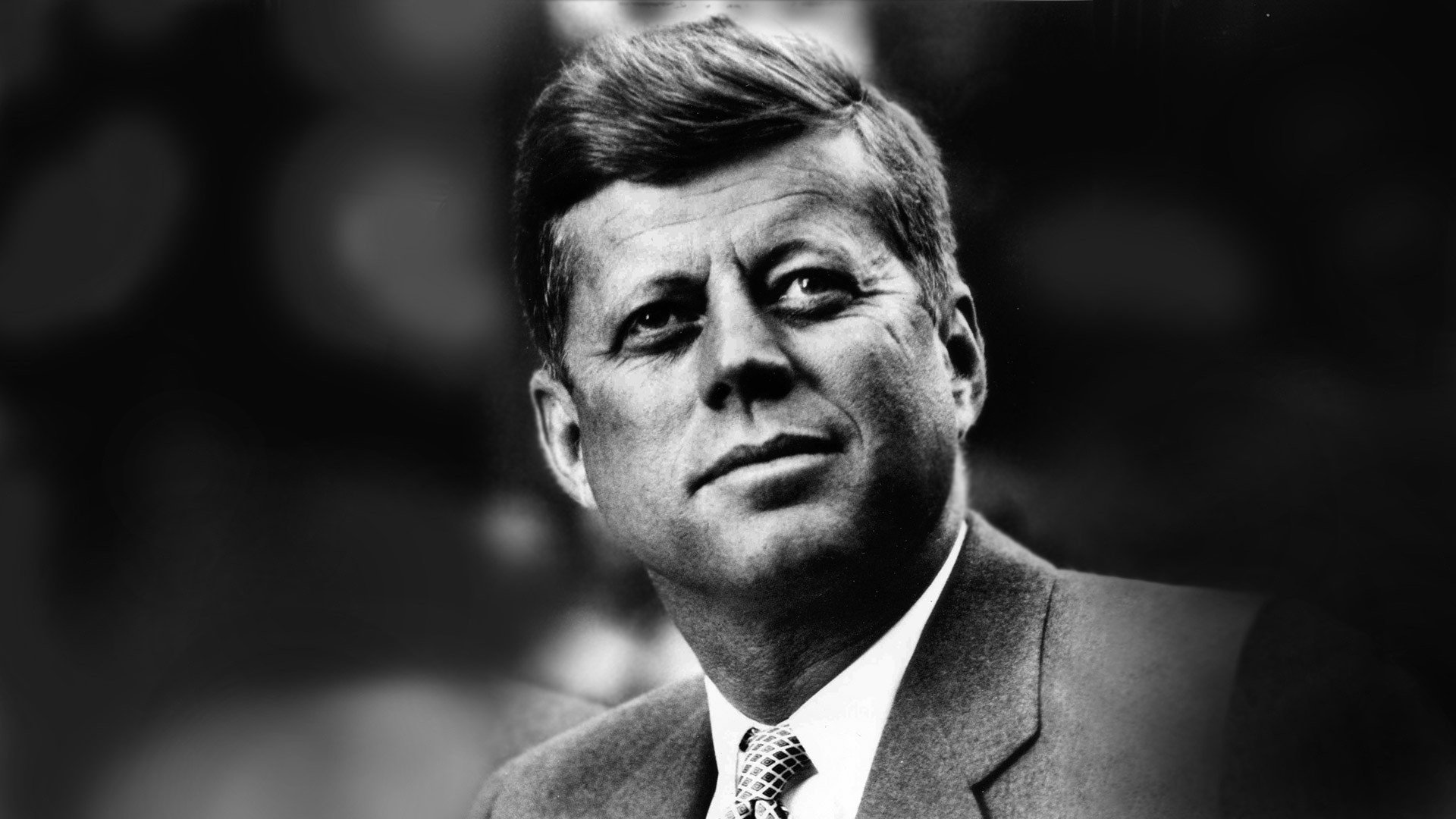 I knew this was serious. School was dismissed. Outside it was cold, cloudy, and sad. The bus ride home was packed with teenagers and one could have heard a pin drop. The next few days were just wall to wall sadness and confusion. On TV, things got really crazy! I watched this man in a suit with a long pointer stick in hand, showing on this board of large white paper, the travel path of this zig-zag bullet! I knew then at age 15 that the official story was BS! I didn't believe it then and I don"t believe it to this day!
At age 17, I was a junior in high school, while waiting for the school bus one morning, I was told about our first community Vietnam casualty Tommy! Two years prior, Tommy was our star basketball player and had joined the Marines right after graduation. Things in this country got crazy fast in the following years! One of the things that seem to lift our spirits in was the Space Program. It may have been a false sense of hope, but hope nonetheless.
After graduation, I dropped out of nurses college to work at General Motors because I saw $$$ signs. Young and . . .well too young to know better I guess. I married a Vietnam Green Beret at age 19. At age 21, I gave birth to my first child Terry, a beautiful 8 lb. 8 oz. baby boy!
I left my Green Beret husband at age 27. Not much help available back then for PTSD, this still may be the case today! It pains me to say this, but during that 1st marriage, there were times that I became a battered woman. That led me to promoting the (not yet approved at the time) Domestic Violence Law, via a Cleveland radio interview in early March of 1980. The DJ was not throwing soft balls during that interview, but I held my own. The newly proposed law was not popular with the men at all. They saw it as a threat for sure! I also promoted the local community Battered Women's Shelter, although I never had to stay there, thanks to my Mother.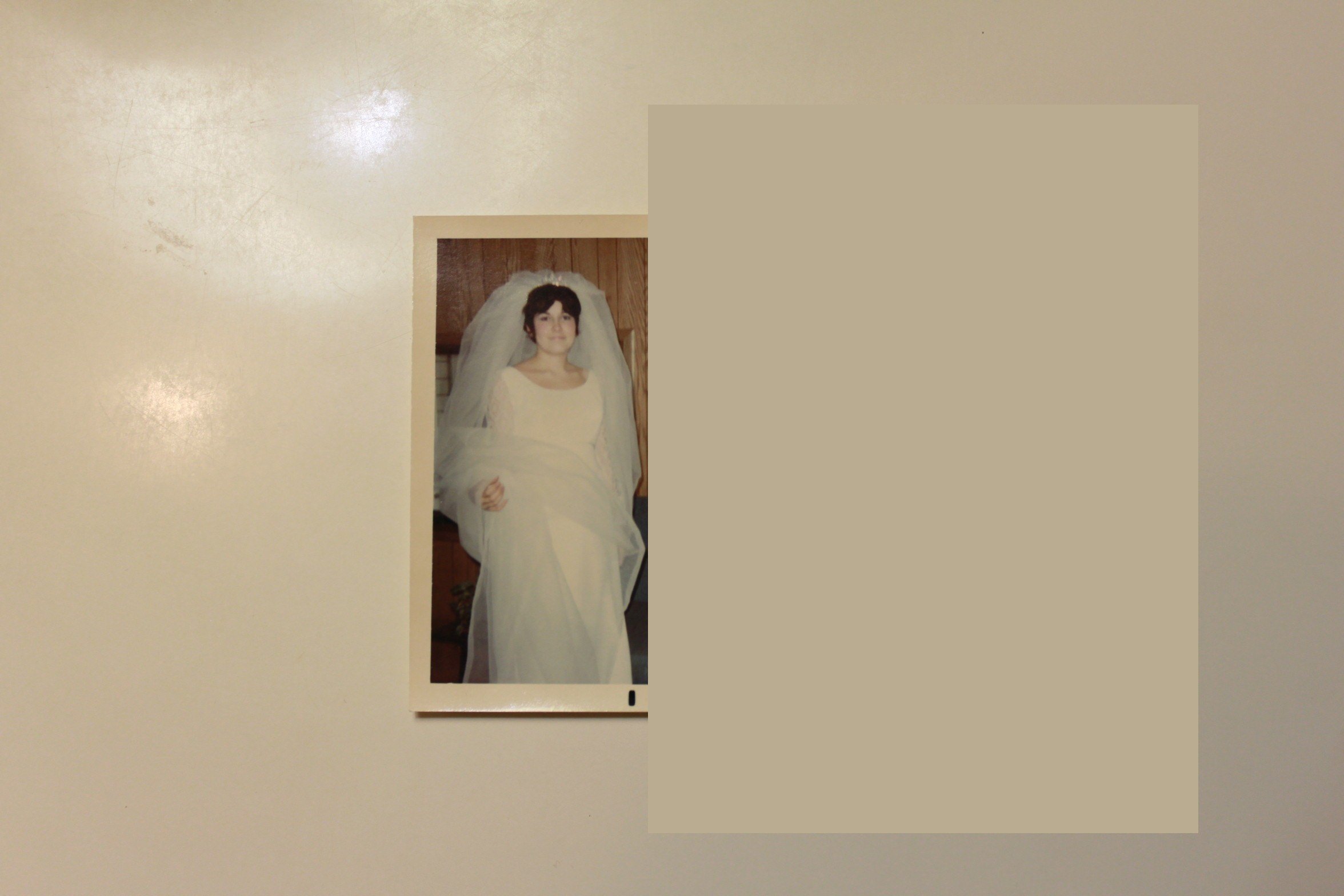 I later remarried and gave birth to my first and only daughter Robbyn! What a beautiful, sunny, Saturday morning that was! What a Beautiful 9 lb.8 oz. baby girl! I was beyond words with joy and that day is a favorite memory of mine.
In 1980, I was 3rd runner up in the Mrs. America-Ohio Pageant. I also won an award that had never been presented before. The Pageant Director and Officials created this award because of me! They presented me with 'The Highest Achiever Award' for marketing of the pageant. The award said "for astronomical achievement", I voluntarily promoted the pageant by securing three local network TV interviews, six area newspaper articles. I was also 'VIP for the Day' on a local and popular radio station. In addition to that, I sold lots of advertising ads to local businesses for my sponsorship.
The pageant had the normal areas of competition; evening dress, swimsuit, interview with all the judges. There was not a required talent competition in this pageant. However, a surprise talent competition was announced for after hours, strictly voluntary. We all gathered together in a big banquet room for the competition. Some sang, some danced, some just watched. I didn't consider myself to have a talent but prior to this, late one night in my home I had written a poem (with the upcoming pageant in mind). I waited until the very last minute to run upstairs to my hotel room to get the poem out of my luggage.
We had dress uniformed Marine Guard escorts during the 2 day pageant activities and I had to get them to unlock the big doors to let me in and out with my poem. The pageant director asked "does anyone else wanted to perform?" I slowly raised my hand, I think it was shaking. It was all very spontaneous, I asked the piano play to "Play something patriotic." He said "Like what?" I said "How about 'America The Beautiful".
He started softly playing and I started reading. When I was finished, all I wanted to do was go back to my seat and sit down, but the pageant director wouldn't stop clapping in-order to take the microphone from me. Eventually he did and as I walked back to my seat, I noticed that some of the contestants were wiping tears away. I was about half way through the aisle to my seat when I was met and stopped cold by the Marine 'Master Sargent of Arms'. He thrust his hand out and he shook my hand!
He said "I just wanted to say Thank You." What an honor, what a memory! The following morning during brunch, the pageant director made an announcement. He said that he and the other pageant officials had decided that they wanted me to close the show out the final evening by reading my poem, along with the same piano player playing the same song. They said that even if I was out in the audience (meaning if I didn't win) they would announce for me to come on stage and close out the final competition night with my poem. That's just what I did, since I placed in the top 5 out of 50 and had won 3rd Runner-Up, I was already right there on the stage!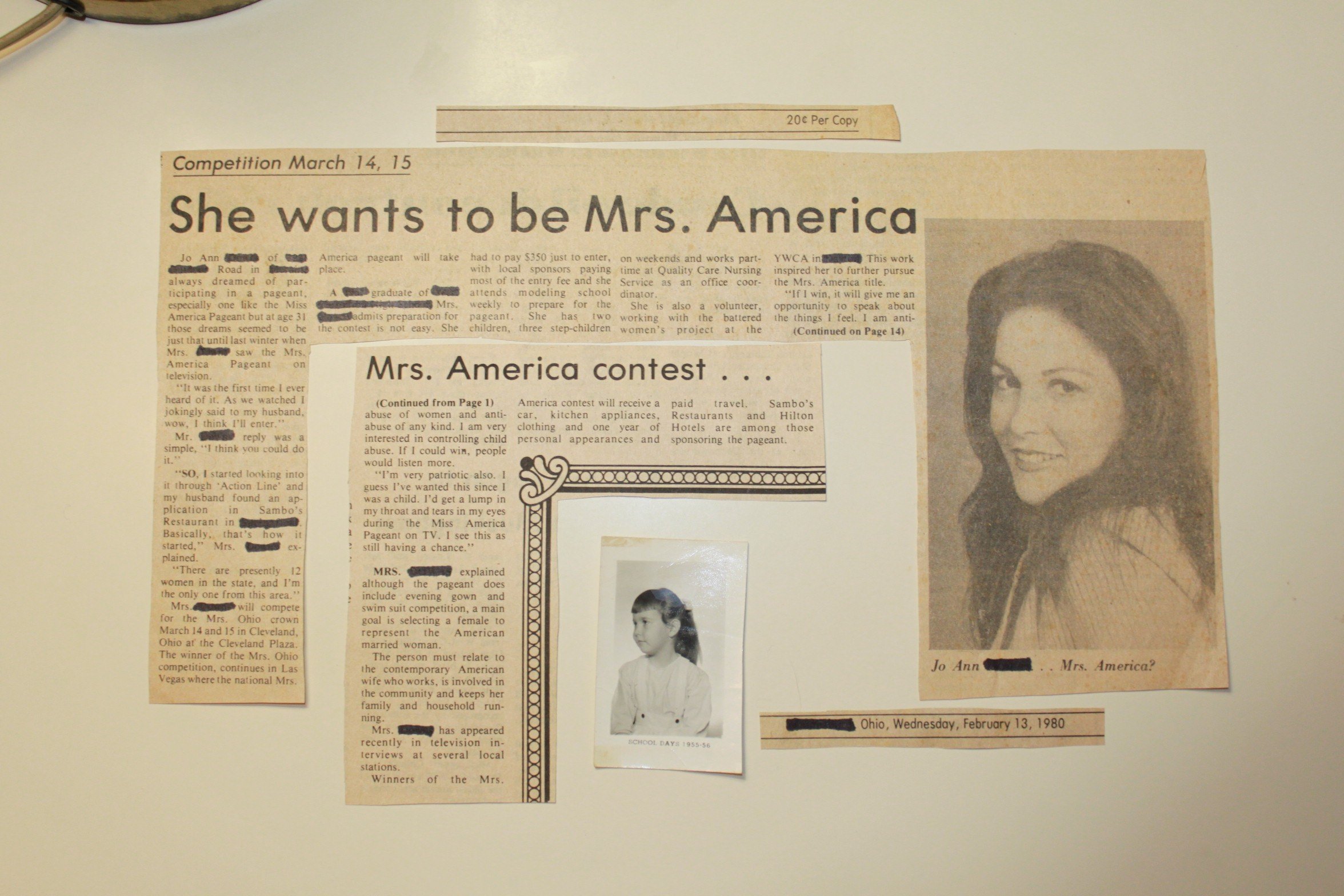 In early September of 1980, I answered an ad for a secretarial position at one of the largest, oldest, and most well known car & truck dealerships in my city. I told the 'man' who was the office manager during our interview that "I have office experience but what I really want to do is to sell cars". He must have acted on a hunch or his intuition, he led me right out of the office pool. We walked right across the showroom floor and sat me down right in front of the new car sales manager! He said "she says she wants to sell cars and I think she'd be good at it". My future new boss said "oh, yeah?". I got the job and I drove home too excited to put into words! I even sang to the radio on the way!
My training consisted of two months of 12 hour days in high heels, this was five days a week with 8 hours on Saturday and Sunday off. The training was tough but worth it in the end. After training, I was put out on the floor to sell, of course that also consisted of walking the hard parking lot pavement in high heels. One Saturday, during my 1st week of being out of training, at the end of the day, I was called into the bosses office. The office was a complete glass enclosure visible to the entire dealership.
He yelled and screamed four letter words at me! I swear those glass walls rattled. According to him, I screwed up. I had let a customer walk, without talking to the manager first (my boss). I felt humiliated and I cried on the way home. I vowed to never go back there, I was quitting.
Monday morning I was back at work and ready to sell some cars! There was a tradition in the dealership that when a guy sold his 1st vehicle, he'd get his tie cut off in the next sales meeting. But what do you do with a woman? I was one of the very few women in Ohio in 1980 selling motor vehicles. The bosses pondered on this one, I'm sure.
Here's what they decided to do to me at the next sales meeting after I sold my first car. They cut every button off of my suit jacket, even on the cuff of the sleeves. Then they cut off all of the buttons on my vest. It took me a long time after work that night to sew all of those buttons back on! However, after my initial training period ended, the hours were reduced to a very manageable schedule.
I loved it! I was good a success and I gave those other guys some competition. I sold and delivered the first Escort in my city in 1980. There was an article in the newspaper about the first Escort being sold including a photo with me peering down into the engine and under the hood of that car.
It was not easy working in what was always a man's domain. One day I was called into the office because the 'General Manager' didn't like the ruffles on my blouse. I was told to start wearing 'turtle neck' style attire. I was able to succeed and I LOVED my new white Mustang demo!
My beautiful 8 lb. 8 oz. baby boy @codydeeds was born in 1984 on a Sunday shortly before noon! My OBGYN was outside the O.R. eating a cheeseburger, which at the time kind of ticked me off. I was in labor so I was being a little unreasonable. I was able to stay at home with him for his first 3 years of life. That was good, in the past, with my daughter, I had to return to my job when she was just about 5 weeks old. I wish I could get a do over on that one, both of the boys were able to have mommy at home with them for the first two or three years.
In 1990, I was selling cars & trucks and was approached by the Project Director of Florida beach front Condo Resort. He offered me a sales position. I saw it as better opportunity for myself and my family so I accepted. I became a licensed State of Ohio Foreign Real Estate Agent as a requirement of that position. The company had a total 3 offices (1 in Georgia, 1 in Florida, and the 1 in Ohio).
During my first full year (1991) I was the Salesperson for the Year for the Ohio office and the Salesperson of the Year for the Company (all 3 offices). That had never been accomplished before in the company's history. All of the awards were always won by the Florida office, because that was where the actual resort property was located with all of the amenities (ocean, beach, sand, palm trees, etc.).
This career led me to working for National Builders selling New Homes. I received more awards and achieved a lot of success and along with that came more money. I was a 'single parent' during this time but was able to buy 3 different homes 'by myself & at least 3 cars. I was able to fly my children to Disney World and Universal studios. I was able to take them to Florida two different times to spend a week in a beach front condo. I was even able to send my daughter and her fiancee to Hawaii for two weeks for college graduation.
In 2002, I lost my only living sibling Roger, my brother, to liver cancer. He was only 51 years old at the time. His biggest best trait was his Humor! He loved to crack jokes and laugh! He spent 3 years in the Army in the early 1970's. He was headed for Vietnam, but they changed his orders the night before and sent him to Germany instead.
In the early days of the Army, I wasn't sure he'd survive it. He was young and was a little bit of mama's boy and had never been far from home. He survived but I'm not sure of the price, he never drank or smoked before the Army. He loved animals (dogs & cats). He loved his family and especially his nieces and nephews. He loved life and he so wanted to live. After diagnosis he was given 12 mos to live but lasted 19 mos. Which led him to say after the first 12 mos that "He'd out lived his time." I am not sure that a patient should buy into those medical assumptions of "How long do I have Doc?". It probably boils down to "Do I have the guts to hear the truth?". He was brave and we miss him. I currently have his car, a 1977 Oldmobile Delta 4 door, it has a Great engine!
In 2007, I accepted a position in Tennessee which required a real estate license. I spent two weeks in classes in Knoxville, studied every day for the State Test, and became licensed by the State of Tennessee as a Real Estate Agent. I rented a house and moved all of my things to another state. Big move for a 58 yr old woman to do alone.
The company had promised that I'd make $500,000 a year. It didn't take me long with my training and background to realize that they were committing fraud and were trying to get their sales agent to commit fraud. I got out of Dodge! Quickly! I could see the writing on the wall and I wanted no part of it!
The company owners were charged by the Feds, taken to court, but managed to get out of it (money & big connections speak volumes). Some of the sales managers were charged, and a lot of them ended up on the witness stand. I am proud of myself for being ethical and sorry that I believed their lies. The company went basically bankrupt and nothing ever came of the development (that was never developed!)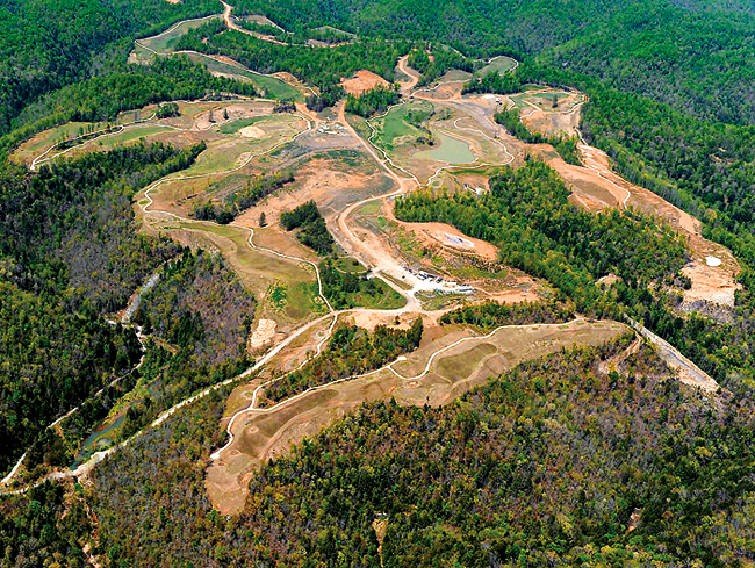 This brings me to 2009 and beyond.
This is the place that I've dreaded to go, even on paper.
The most difficult period of my life so far.
In 2009 I lost my Beautiful and only daughter Robbyn to God & the Universal Heavens. She died at age 31. She was tall (5' 11") slender & a very pretty blonde with hazel green eyes. It is weird trying to describe physical characteristics of someone that you yourself have such a physical connection to. I believe that Mother and Child have a physical connection that starts at the very beginning of the umbilical cord attachment and that it lasts for all eternity.
My daughter was 'smart and fun' to be around. The room energy was better once she entered, always better! She made friends easily and they liked her, and most loved her! I remember when she was just 2 years old and we were at a major league baseball game. The announcer started speaking loudly throughout the stadium on the speakers. My little girl tugged at the bottom of my shirt and said "Mommy, is that God talking?".
My daughter graduated 'Magna Cum Laude' from Miami University in Oxford after completing a 5 year program. The same University that Big Ben w/ Pittsburg Steelers attended AND bought my daughter a drink on a night out on campus. She taught Jr Hi English & Social Studies for 3 1/2 years. She the became a Director of a well know Daycare.
In 2008 and 2009 employment in the Midwest tanked. My daughter joined the Navy in early '09. She had provided all the required documents, she took the physical in Columbus on April 14th along with two different drug tests. She was told by the Navy that she'd probably end up in Afghanistan.
She was Brave, she told me and also told her Navy recruiter that "Joining the Navy was like getting married". Everything was a Go! Two weeks later on April 28th she was dead. Her Navy recruiter 'Robert' came to her Memorial service in dressed in full navy uniform. Like I said, she had a way with people because she was the real deal.
Robbyn wanted to take advantage of all the perks that the Navy had to offer. First one was; they had a base in Hawaii. Since her trip there in 2001, she longed to be there. Just 2 or 3 weeks before my Daughter died, she told me that when she died, that she wanted to be cremated and her remains placed in Hawaii. I assumed that the Navy had told her to have that conversation with the family, but since I've wondered if one's soul knows when death is near?
I am still working on the getting her remains to Hawaii. When she was cremated, I am the one who had to push the green button to start the flames! I heard the whoosh of the gas burners come on. I can't tell you how I felt upon hearing that. How I still feel at this moment typing these words. The irony of me birthing & pushing her body into this world and me pushing that green button to take her out of this world (not sure how to even digest that).
Among the important perks from the Navy to my daughter was Health Care. My daughter had back pain that she thought was from a fall on her waitress job at a Golf Course Club House. She worked and supported herself from the age of 19 all through college. She taught Driver's Ed one summer and always waited tables at the popular chicken wings spot. She had won a Workman's Comp claim due to the fall. Later an autopsy would reveal that she had renal cell carcinoma, a golf ball size tumor on her kidney & that was causing the pain.
Due to the anxiety & stress that comes with college and with the stress of trying to support herself, my daughters woman doctor prescribed Xanax to her. I am not sure that was a good idea because of her ancestral DNA and addiction. But then in 2006 she was diagnosed with cervical cancer & prescribed very strong pain pills (opiates). This was when doctors were passing this crap out like candy.
Patients can actually become dependent within 2 weeks. As my daughter told me in March of 2009, "I don't always take them as prescribed, sometimes I take more than is prescribed". She also started going to AA and CA meetings that same month. She was doing well and like I stated earlier passed 2 Navy drug tests 2 weeks before her death.
She kept her doctors appointment on April 21st, one week before her death. She went to bed with at her friend's house on April 27th. He told the police the next evening, after he found her purple and not breathing, that "He could not get her out of bed all day".
Do I blame him?
I think a part of me does and yet I've never met him. Maybe I'm afraid to meet him, I can't trust myself to meet him. The anger may surface, the pathologist told me these 'exact' words "The amount of pills that your daughter took would not have killed her had she not had pneumonia".
The autopsy report stated that my daughter had 'bronchial pneumonia in both lungs'. It is likely that the pain pills masked her symptoms of such a serious case of pneumonia. It has been 7 years, 9 months, and 10 days since I last looked into my daughters eyes. That was on the day before her death, just 11 days before Mother's Day.
In 2005 my daughter gave me a necklace of a cross for Mother's Day. Inside the box, she wrote "Now God and I will always be with you". I read that every night at bedtime and I keep her ashes and her beloved cat's ashes very near to me in my bedroom (for now). I took especially good care of her cat For Her for 5 years following my daughters death, until his death in 2014 at age 15. Not too bad for a cat, I guess.
I had rescued him as a kitten at about 10 weeks old in 1999. I found him on the golf course property where i was selling condos. I called my daughter to see if one of her friends wanted a kitten. She met up with me in the Bob Evans parking lot so that I could hand off the recently found kitten .
I looked back at those two and I knew that he'd already found his home! Before reaching out to my daughter I called the local shelter & they told me that they would immediately euthanize this kitten, a fast death sentence. He was a big part of her life that I was holding on to as sort of a way of having part of her with me. It was really hard watching the veterinarian do the humane thing for him. I still find that I even question if that was really necessary. In my heart, I know that it probably was.
It's hard to believe that in April 2002, I watched my mother lose her child to death, my brother. Then in April 2009, it happened to me. This reminds me about how upset I became soon after her death, when people would say to me "I'm sorry for your loss". I would think or sometimes even say "I'm not the one who lost, my daughter is the one who lost, she lost her life!".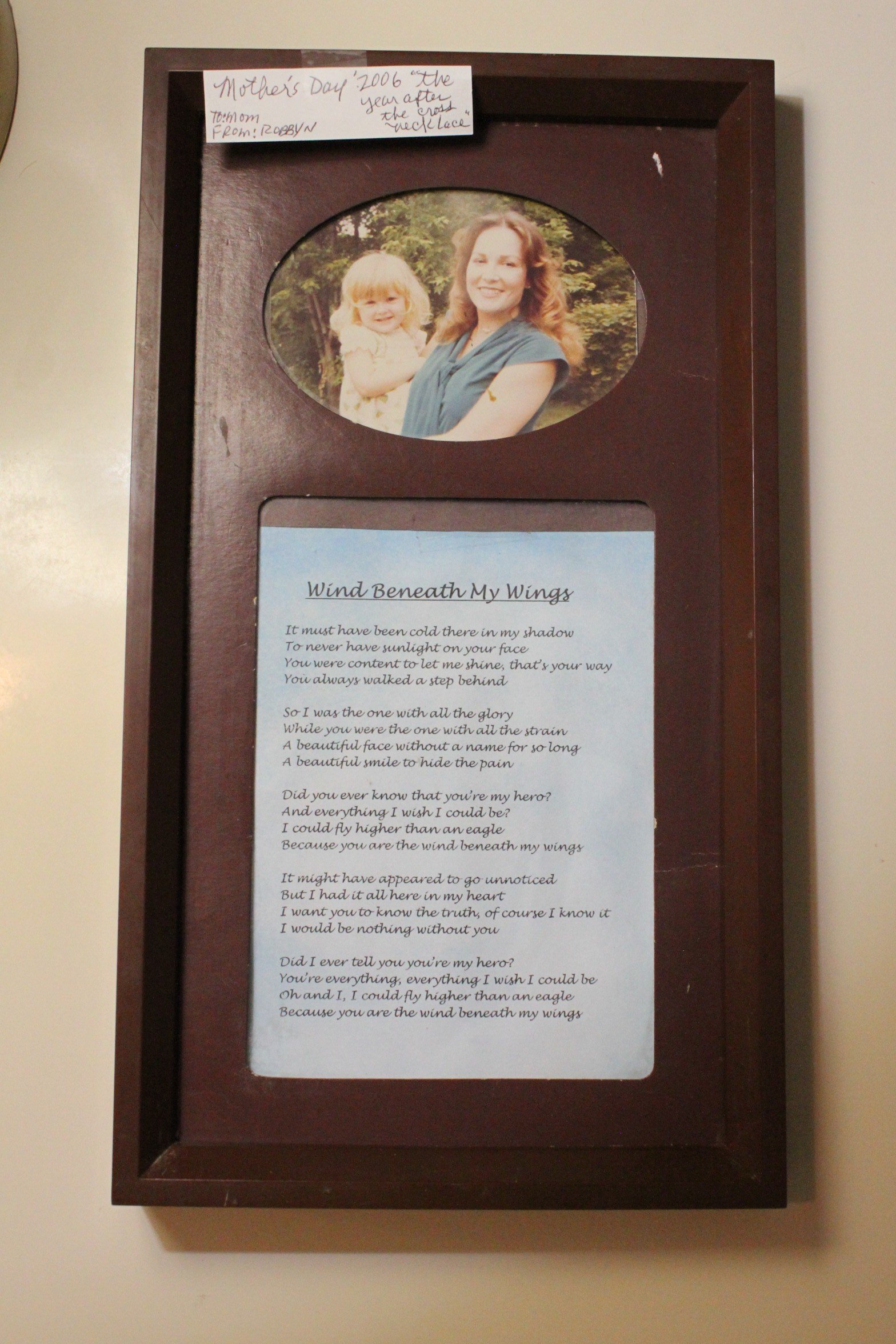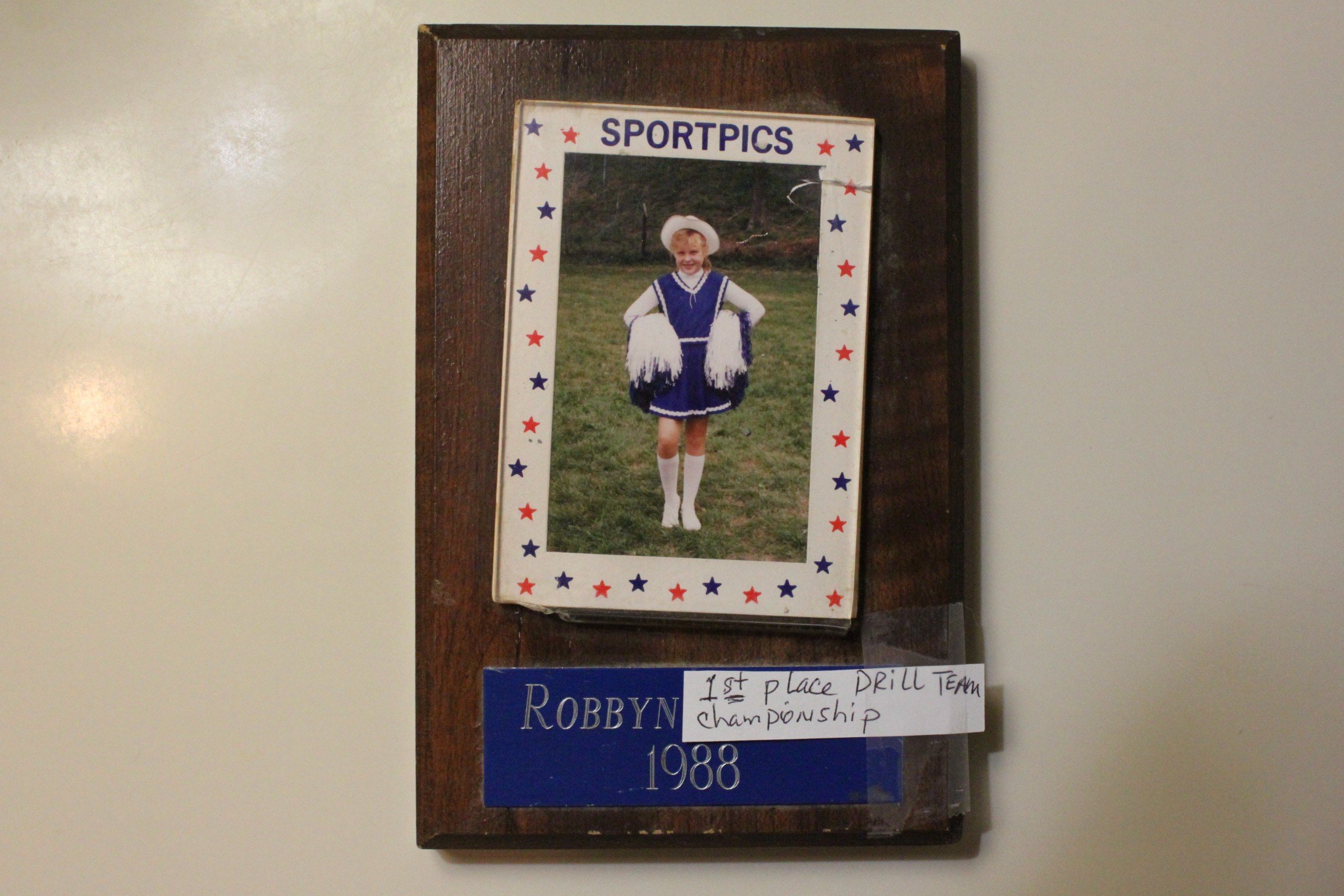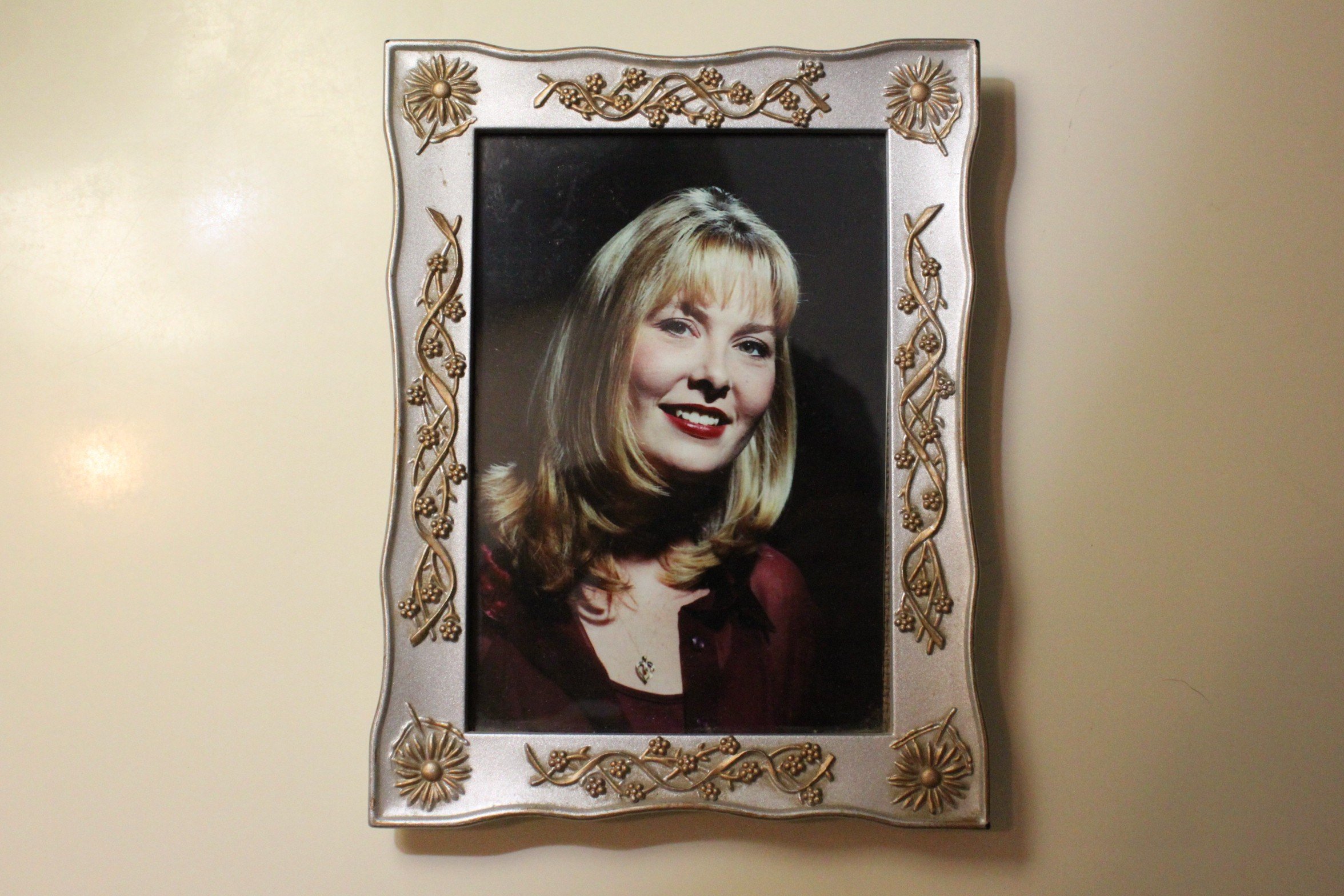 In 2010 my mother was diagnosed with breast cancer, the cancer was stage 4. It had already spread to her spine and there was not much that could be done. In 2011 we buried her at a local cemetery, the funeral was nice.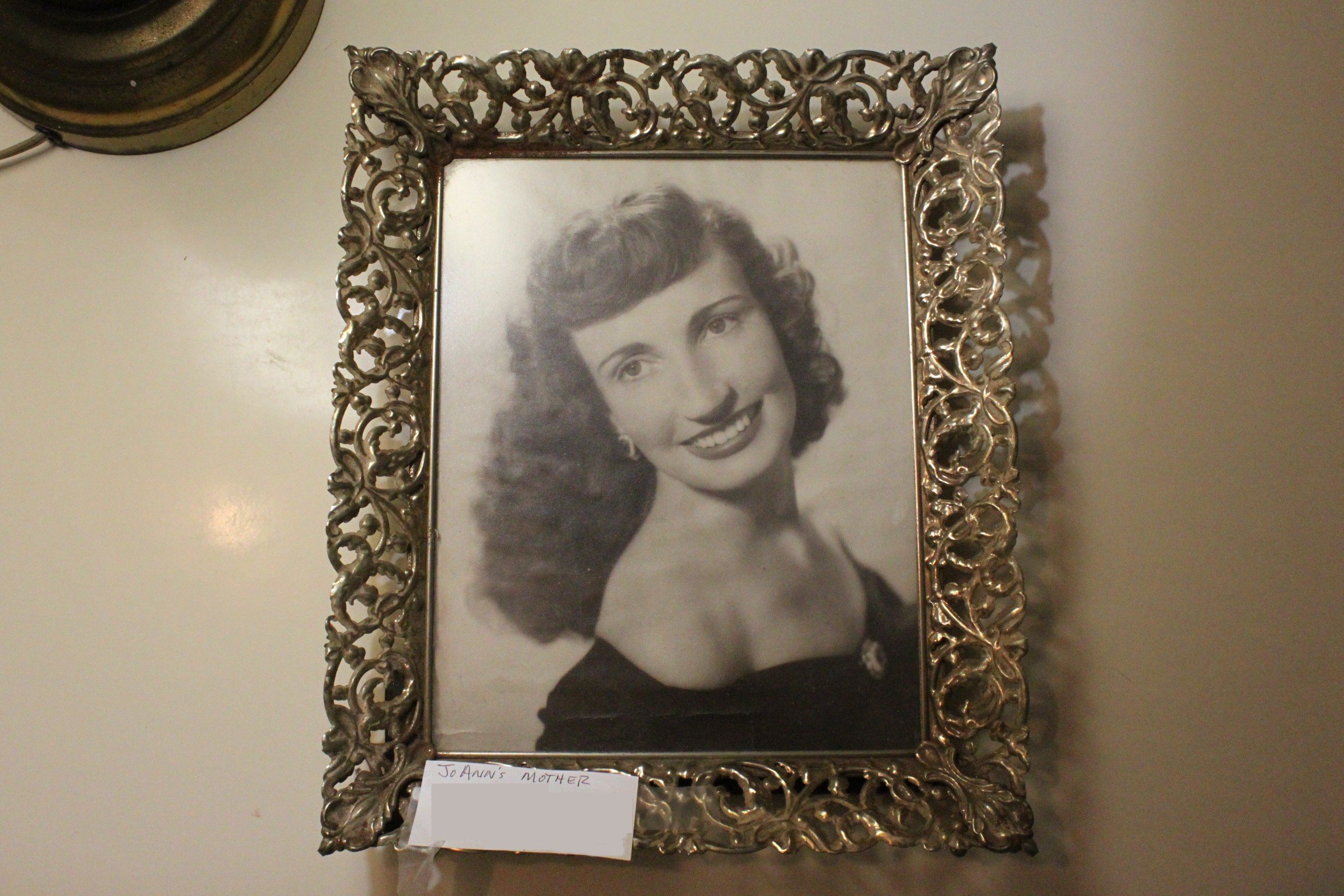 In 2013, my ex-husband and now current husband (round 2) was diagnosed with prostate cancer, stage 4. He is doing really well now. He's had the maximum radiation treatment allowed and is on steroids and hormone therapy. He is retired now, sometimes our space gets too small for us both. That's when I'm glad that I have an upstairs and a library less than a block away.
So life has some hills to climb and sometimes some sink holes . . . but you don't have to sink.
Be strong.
As Tom Hanks said in that movie "You never know what the tide might bring".
For me . . . I now have two precious & beautiful grand-daughters!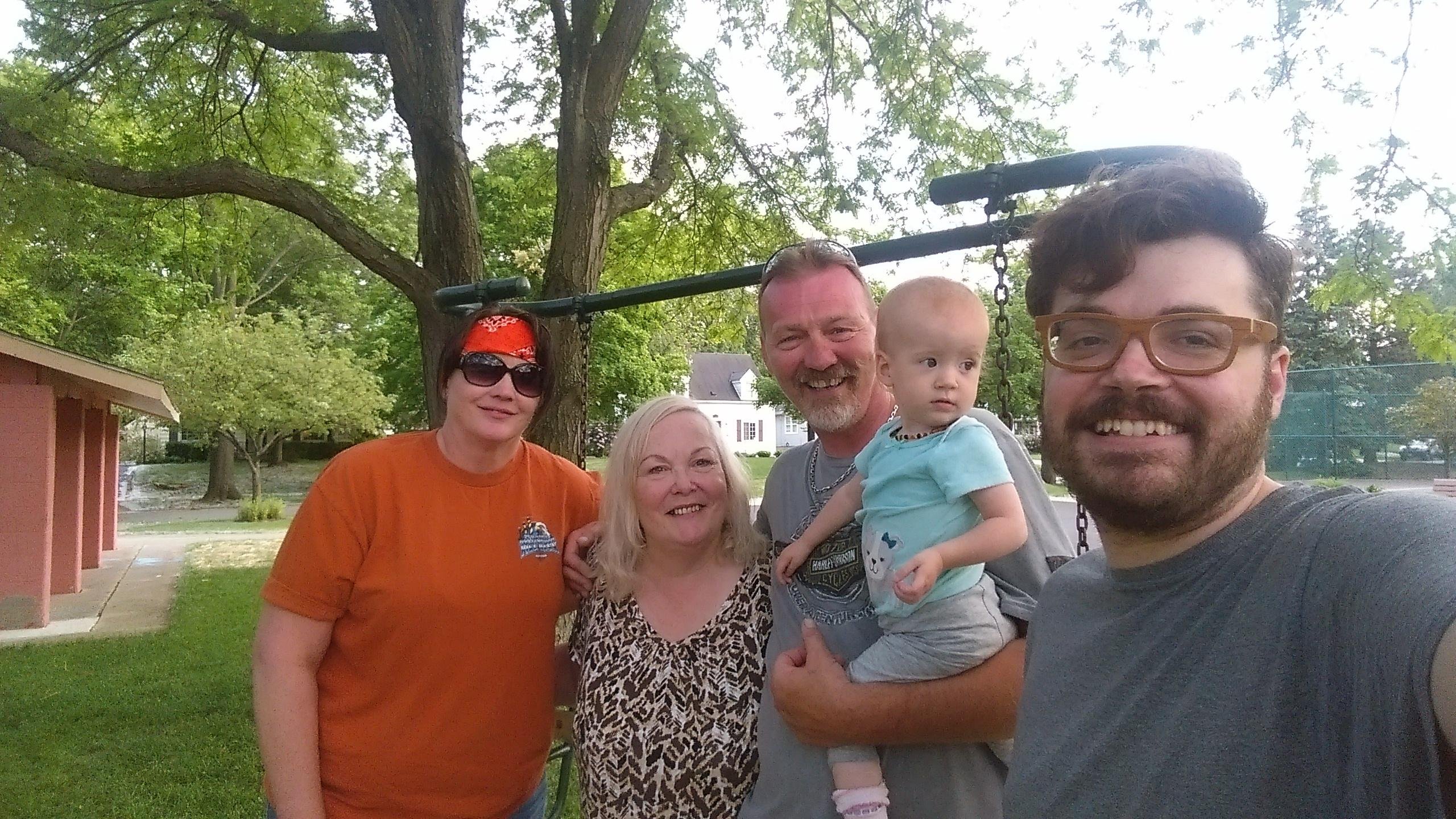 They too are the real deal! I cherish the time spent with those whom I feel a special bond (ie: @aprilangel and Barb). I cherish the Here and Now. I cherish whatever amount of the time that I have left on planet earth, knowing that someday my soul will re-connect with those whom I love & miss.
My life lessons have taught me what really matters; LOVE and LIFE. I may have learned the hard way, but as they say "When the student is ready, the teacher will come."....Do you hear that, my beautiful teacher daughter?